The St. Louis Blues have added multiple new pieces to their power play and it is off to a bad start in the 2020-21 season. Many might say that this could be a chemistry issue, which I think is somewhat valid, but there are deeper issues within the units as of right now.
The current Blues' power play is running at 10% for the season, which is ranked 29th in the NHL. While I didn't expect them to rank within the top three for the second straight season, I didn't think they would be this bad. They've lost key pieces to the units with Alex Pietrangelo leaving in free agency and Vladimir Tarasenko's injury, but it is still not an excuse for them to be this poor.
1. Add Mike Hoffman to the Top Unit
I understand that head coach Craig Berube likely wants to keep the top unit of last season with Torey Krug instead of Pietrangelo together, but Hoffman is too lethal to not have on the top unit. I would suggest they slide David Perron or Jaden Schwartz to the second unit and move Hoffman up to it.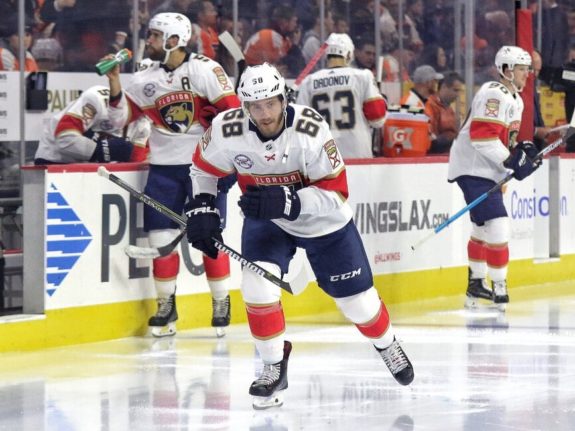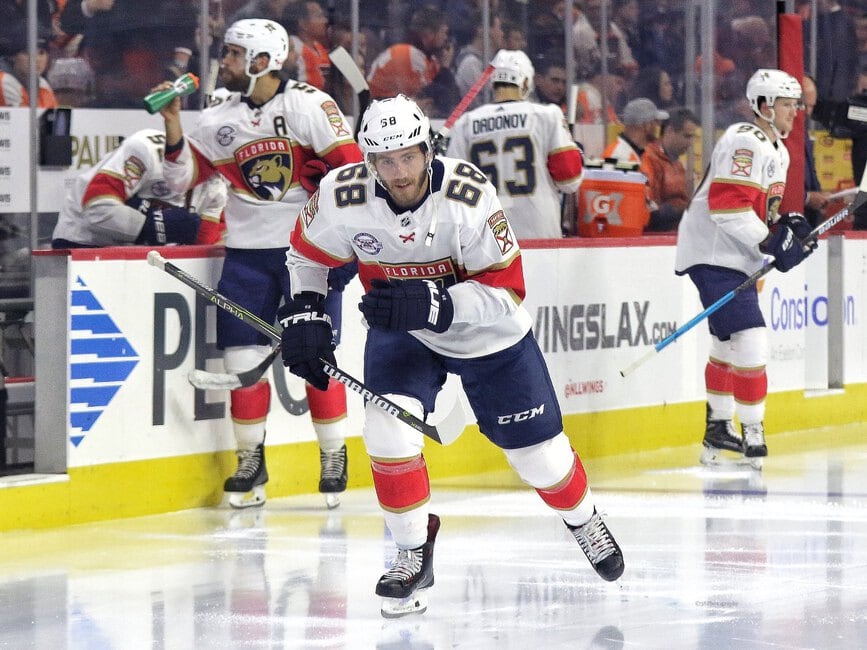 He's tallied 28 goals and 28 assists on the power play over the last two seasons with the Florida Panthers. His shot is incredibly dangerous and he would fit perfectly on the right circle with the number of good passers that play on the top unit.
He has zero goals and just one assist on the power play in 2020-21 with the Blues in 11 games that he's played. He started the season on the top unit, but was quickly moved to the second unit and has been there ever since.
With his track record on the power play, the Blues should consider shaking up the top unit with Hoffman to try and produce more goals. I don't see the harm in making this move, the potential reward that comes with it is an elite shooter that can slide in next to one of the best power-play quarterbacks in the game in Krug.
2. Find a Net-Front Presence for the Second Unit
The Blues' second unit is going to see some changes as Robert Thomas is out for a minimum of four to six weeks with a broken thumb, he'll be re-evaluated after that time period. Thomas is one of the best passers on the team and they will severely miss him on this unit. They could use a net-front presence to help produce results and firing pucks through screens with a potential to deflect it could add more goals.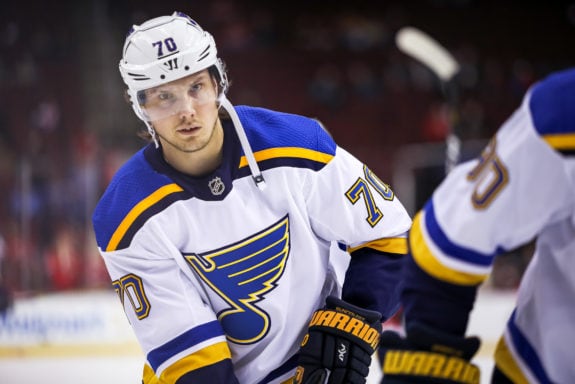 Oskar Sunqvist could be the guy that becomes a net-front presence for the Blues on this second unit. He played on this unit after the Thomas injury in Saturday's loss to the Arizona Coyotes. This unit could have Jordan Kyrou, Justin Faulk, Vince Dunn alongside Sundqvist and Schwartz.
There are solid shooters with Schwartz and Kyrou with two solid puck-moving defenders on the back-end with Dunn and Faulk. Sundqvist is a versatile piece that can score, but his most important job on this unit is to screen the goaltender and control the net.
I see no reason as to why the Blues don't give this unit a shot and mix things up to see if it can bring a spark to what has been a lackluster power play in the first 12 games of the season.
3. Shoot the Puck More
This should be a given, but it seems like every time the Blues have the puck on the man-advantage, they tend to handle and pass the puck far too much. They are being too patient, not aggressive enough.
Their top unit is full of players who are pass-first over shooting the puck. O'Reilly, Krug and Schenn have been victims of doing that far too often this season. This is why I believe that Hoffman should be on the top unit, he isn't afraid to fire the puck onto the net.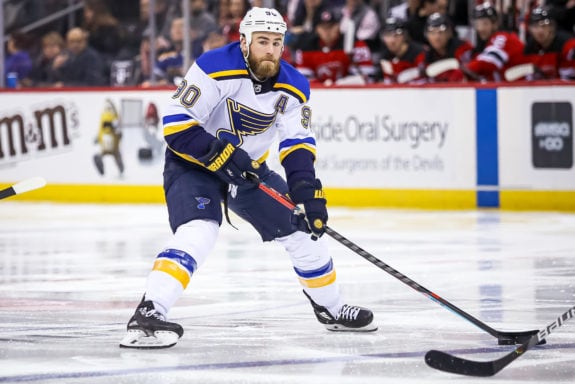 They lack aggression on both units, it's been time to shake up the two units with players who aren't afraid to shoot it. However, I doubt we see that happen as Berube's style is all about looking for the right shot rather than shooting the puck aggressively, which is fine for most scenarios, but this power play is awful with that mentality right now. It isn't working, so it's time to mix things up.
There are still 44 games left to be played this season and the Blues record is still 7-4-1, with plety of time to fix their power play. But with the injuries and overall play of the team, it is time to shake things up.
---
---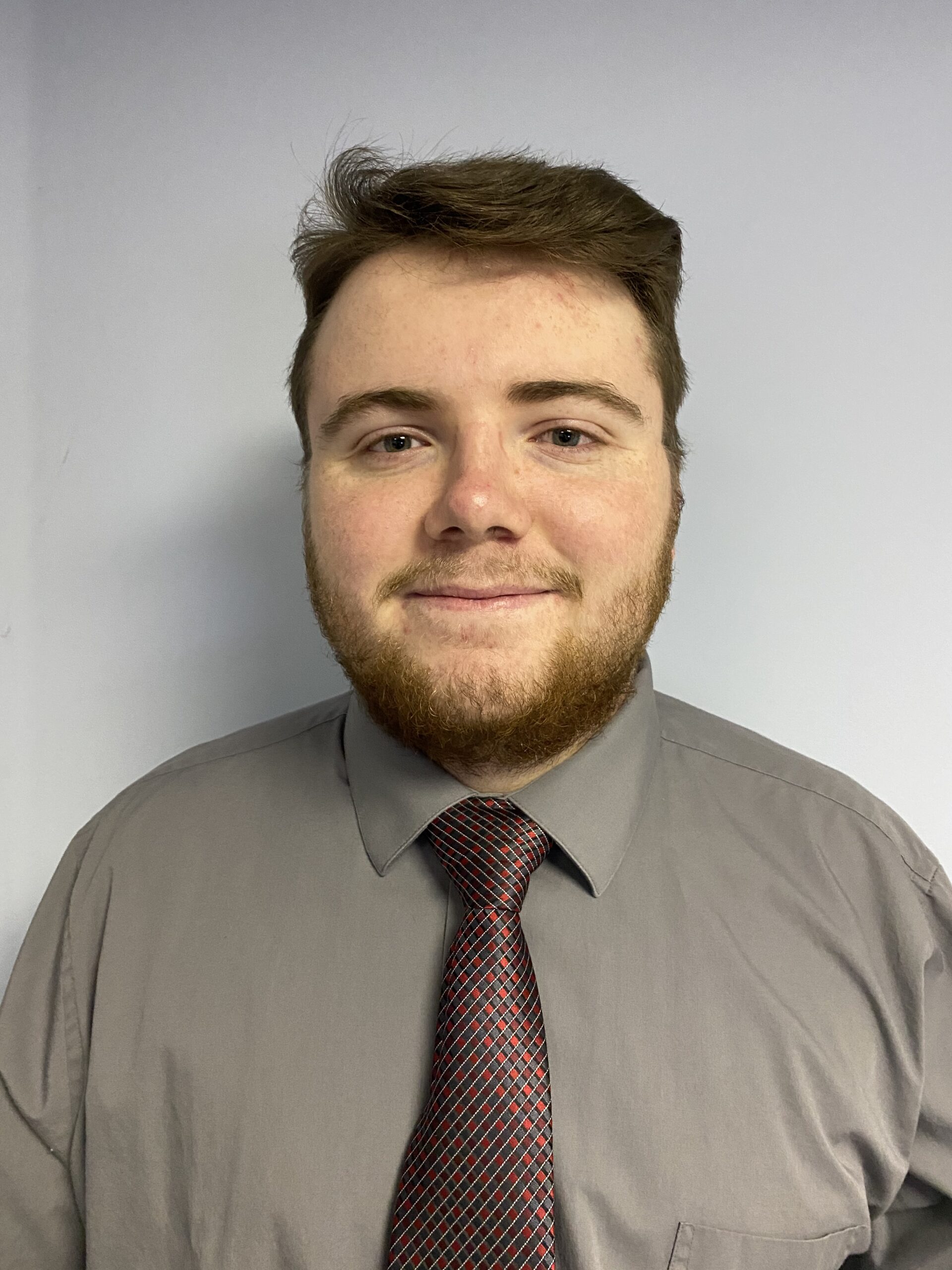 I have been covering sports for nearly a decade. I started with FanSided as a Baseball Contributor. Now I am writing about the NHL and the St. Louis Blues for The Hockey Writers. I grew up in Central Illinois as a huge fan of every sport. Finally, I do various podcasting across all major platforms.