According to Frank Seravalli — who did a recent rundown of 50 pending UFAs and their value on the open market — current Edmonton Oilers forward Nick Bjugstad comes in at No. 44. However, what's interesting about his ranking on the list is that it might be more than the Oilers can afford and it doesn't account for the value Bjugstad might see in sticking put.
Related: Who Makes Up the Oilers' Core That McDavid Wants to Win With
He noted that Bjugstad could get a deal in the range of two years and $2.3 million. That might be fair when compared to other free agent deals of the past and his production rate, but the Oilers potentially need better than fair, considering their current cap situation.
Why Is Bjugstad Worth Over $2 Million Per Season?
As a bottom-six player, the range of salaries in the NHL does vary, but competitive teams need players (particularly forwards) who can offer value for little more than the league minimum. In the case of Bjugstad, he was brought in at the NHL trade deadline for a song. The Oilers got the Arizona Coyotes to retain 50% of his salary, making him only a $450K player for the team. They gave up a 2023 third-round pick and Michael Kesselring, bringing Cam Dineen back in the deal with Bjugstad.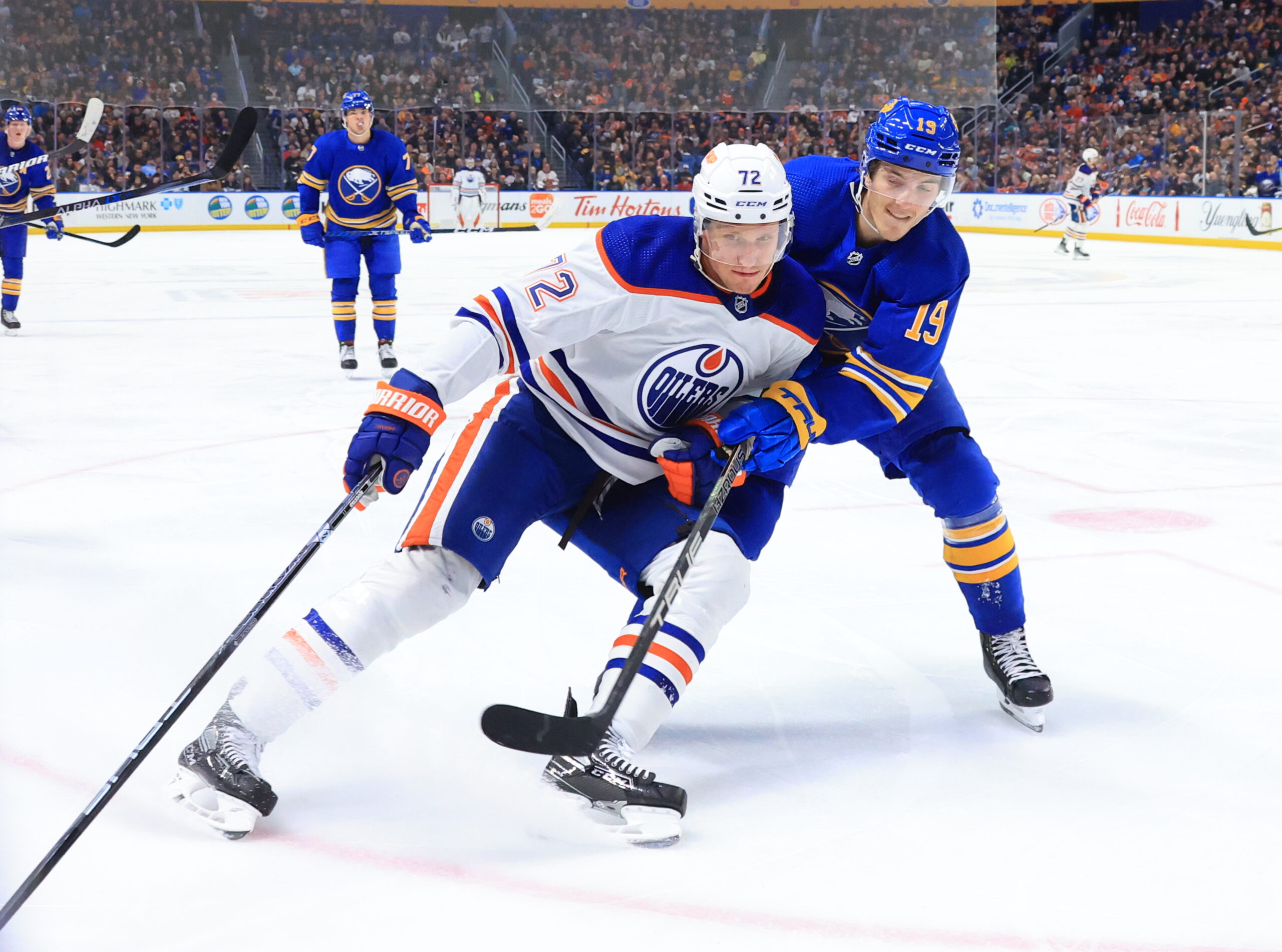 Obviously, there's no way the Oilers were going to bring Bjugstad back at the $900K NHL salary he was making, but to go from that to $2.3 million is quite a jump. He scored 17 goals last season, his highest total since his 2017-18 season with the Florida Panthers and he's one year removed from being a healthy scratch in the playoffs for the Minnesota Wild, but is that enough to warrant such a raise? Bjugstad is a useful player and there might be a team open to those numbers, but if he wants to stay in Edmonton, it's likely he needs to be open to a lot less.
The Oilers Have Other Priorities
Again, Bjugstad is a player the team would love to have back but as Mark Spector points out in a recent article looking at the team's off-season to-do list, he's not a top priority. Spector notes that signing Evan Bouchard, and choosing between "an UFA troika of Mattias Janmark, Nick Bjugstad, and Derek Ryan" are all items that need attention.
---
Latest News & Highlights
---
It's the latter part of the statement that makes it even more likely Bjugstad doesn't hit the $2.3 million mark in Edmonton. If his ask is too high, the Oilers will simply sign Janmark and Ryan, both of whom offer features and attributes the team could use. If you consider that Ryan might be a $1 million and Janmark the same, the reality is, Edmonton can get both players for a potentially lower total cost that it would keep to keep Bjugstad alone.
Now, if the Oilers can trade Kailer Yamamoto, that potentially changes things. Even then, a chunk of that savings will be pegged for Bouchard's next contract.
The Value of Playing for a Contender
What is it worth to Bjugstad to be where the outlook of future winnings is quite high? In other words, can he get what could be the kind of numbers that could even him even more than $2.3 million on his next contract elsewhere? And, in the meantime, will he have a chance to win the Stanley Cup, as he might have in Edmonton?
Players might be worth a certain amount on Seravalli's list, but consideration needs to be given to the value that is placed on where the player is playing. For Bjugstad, he's in a good spot with the Oilers if he's open to making an extension work and fitting within the salary cap structure the team has to deal with. He'll be on one of the deepest teams in the league and he'll be in a window to win as most of the Oilers top stars are returning and locked in on their current contracts.
Even if it's not worth a huge amount, that's got to be worth something.