The Carolina Hurricanes are facing a must-win situation heading into Game 4 of their Conference Final series against the Florida Panthers on Wednesday night. With the Panthers leading the best-of-seven series 3-0, the Hurricanes will try to keep their Stanley Cup hopes alive.
It's been the same story throughout the series: despite their hard work and strong play, including many high-danger scoring chances, the Hurricanes have struggled to find the back of the net, and it's been frustrating.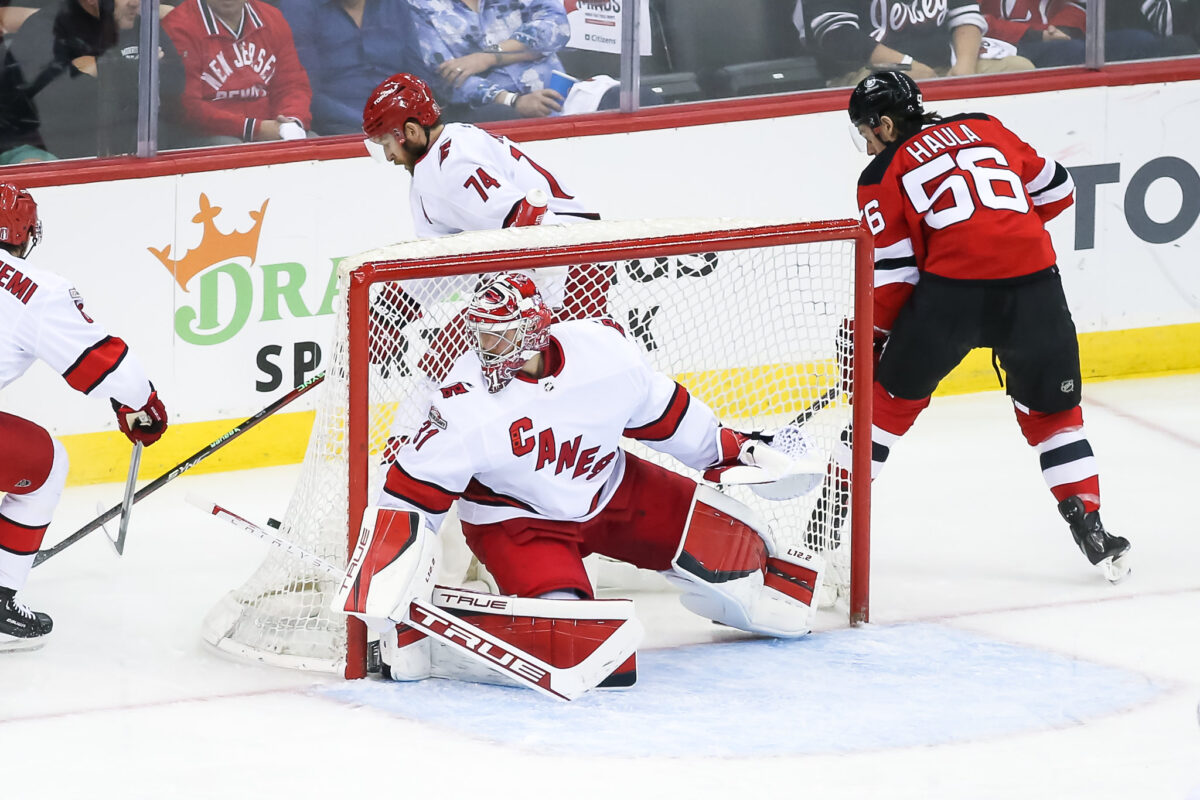 The games have been so close that one breakthrough – just one – might start an avalanche. Yet, that breakthrough has not come – at least not yet.
Item One: The Hurricanes Are Struggling to Produce Offensive
Despite their strong defensive performance and consistent offensive pressure, Carolina has only managed to score three goals in the Round-3 series. Although the team lost 1-0 in Game 3, they dominated play for extended periods of time.
Related: Hurricanes Should Re-Sign Raanta This Offseason, Not Andersen
Still, they have nothing to show for their hard work and chances. But hockey is a funny game. It could all turn with a puck ricocheting off someone's helmet past You-Know-Who.
---
Latest News & Highlights
---
It reminds me of Harry Potter and the Deathly Hallows. Certainly, goaltender Sergei Bobrovsky is Carolina's main antagonist, and like Lord Voldemort, it's probably taboo to speak his name in the locker room. But Bobrovsky's stunning play has turned the Panthers into the Death Eaters. If only they could get a couple past him, it would be a different story.
Item Two: Just How Good Has Bobrovsky Been?
Bobrovsky's recent playoff performance has helped his Panthers go on a record-setting playoff run, including a 10-2 record and his first career playoff shutout in Game 3. During this series, he broke a 63-year-old record by making 135 saves through the first three games of a Stanley Cup semifinal, surpassing the previous mark set in 1960.
Bobrovsky has also put up excellent advanced stats. As reported in The Hockey News (see link above), according to Evolving Hockey, he has saved 19.76 goals above expected in his 13 playoff games, which places him at the top of the list during the playoffs. The only goalie who's come close is Igor Shesterkin of the New York Rangers.
Related: Hurricanes Takeaways: Bobrovsky'd Again in Game 3
Bobrovsky also surpassed Andrei Vasilevskiy's performance in the 2021 Playoffs, and since 2007-08, only Shesterkin has achieved a higher number of goals saved above expected. Pretty amazing stuff.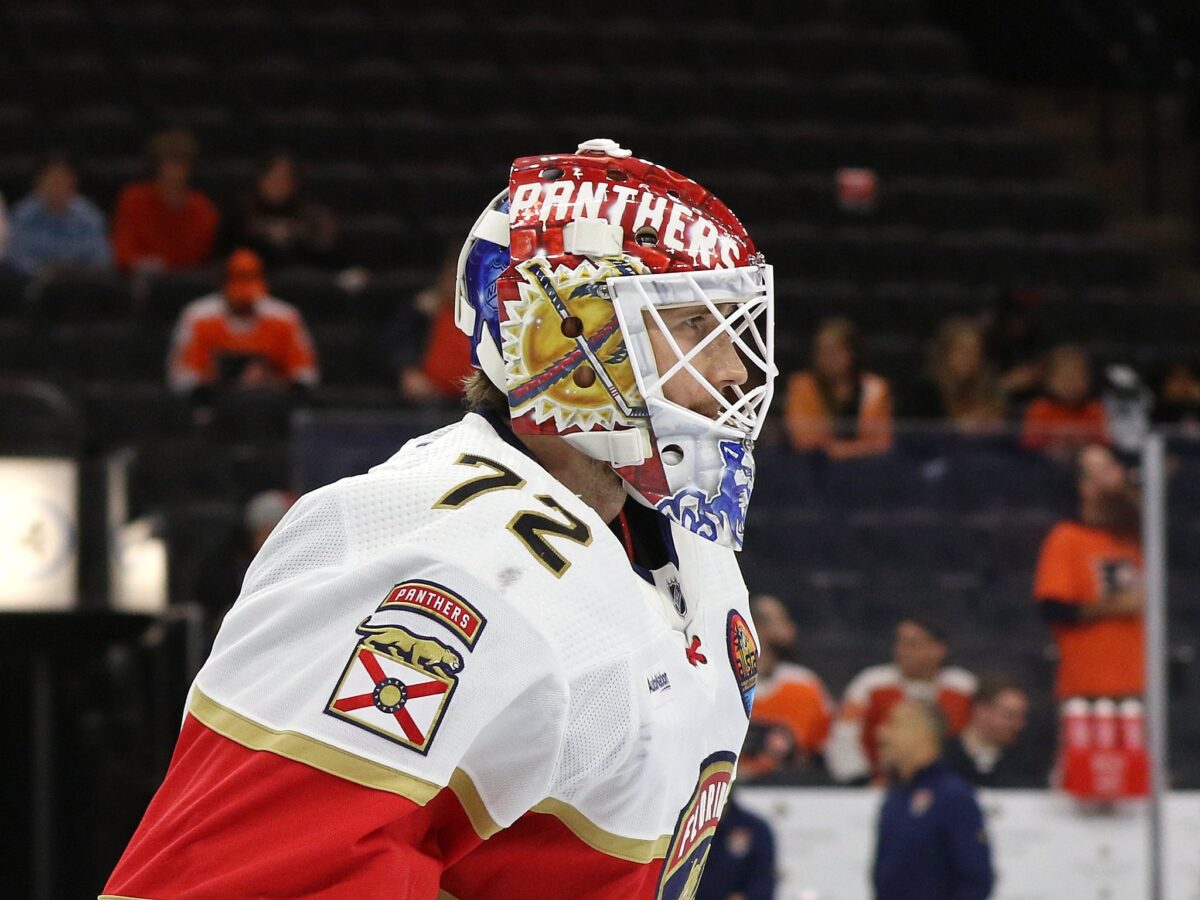 Given Bobrovsky's regular-season record of 24-20-3, with a 3.07 goals-against-average and a save percentage of .901, who saw this coming? Not me.
Item Three: Is It Deja Vu All Over Again for the Hurricanes?
The Hurricanes will need to challenge history tonight. If they lose, it will be the third time in franchise history that they've been swept during the conference finals (2019 and 2009).
Related: Hurricanes News & Rumors: Staal, Andersen, Bobrovsky & Tkachuk
Throughout the series, the Hurricanes have generated tons of offensive chances, with 135 shots on goal, but they've only managed to score three times.
Item Four: Frederik Andersen Has Been Great in a Losing Cause
As the Hurricanes fight to stave off elimination, they'll likely turn to goalie Frederik Andersen again. Despite the 1-0 loss in Game 3, Andersen has had a strong postseason, with a 5-2 record, a 1.58 goals-against-average, and a .937 save percentage in eight games.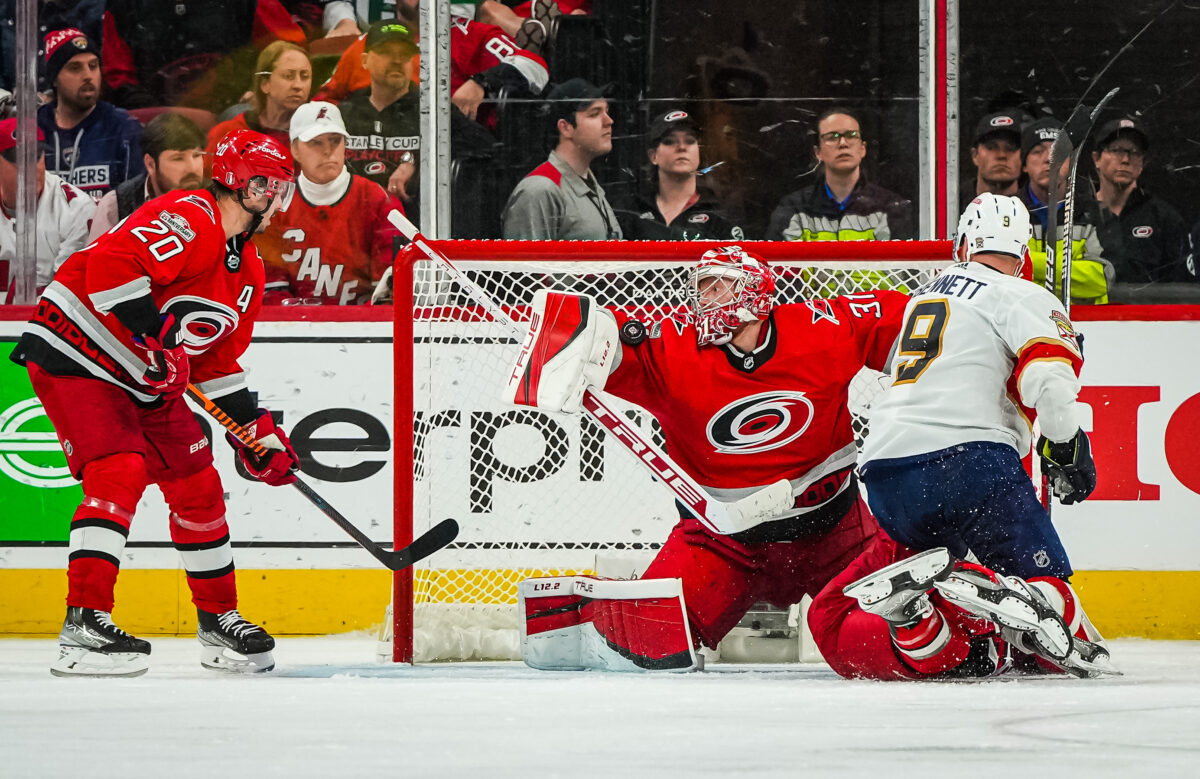 Carolina needs Andersen to have another solid game, and if Bobrovsky continues to play well, they might need a lucky bounce or deflection through his legs. 
What's Next for the Hurricanes?
It's a tough row to hoe for any team down 3-0 in a playoff series, let alone in the conference final. But, it's nothing that four straight wins can't cure. The task tonight is to win Game 4 and force Game 5. 
Fans of both teams should expect a fast-paced, hard-nosed game. If the Hurricanes can solve the Panthers' goalie, they can also restore their confidence. 
A win now is the only thing that keeps them in this series. Some Game 4 momentum-building would help restore some belief in their chances. Stranger things have happened.