Minnesota Wild forward Ryan Reaves is due for a new contract. Although it has been confirmed that Wild general manager (GM) Bill Guerin wants to bring him back, that is not guaranteed given their limited cap space from the Zach Parise and Ryan Suter buyout penalties (from Ask Russo and Smith: Potential Wild coaching moves? Surprise trade candidates? Mailbag, part 1, The Athletic, 5/15/2023). Reaves is also seeking a multi-year deal, so that could lower his chances of staying put if Minnesota only wants to commit to him for next season.
If Reaves hit the free-agent market this summer, there should be plenty of teams interested in him. Although he does not provide too much offense, his toughness and physicality make him an extremely valuable player to have around. As a result, let's go over three potential free-agent destinations for him if the Wild move on from him.
Boston Bruins
The Boston Bruins seem like a team who could be in the mix for Reaves if he hits the free-agent market this summer. The Bruins are heading into the offseason with several pending UFA bottom-six forwards in Garnet Hathaway, Tomas Nosek, and Nick Foligno. Due to this, bringing in a tough veteran forward like Reaves should be something that the Bruins consider.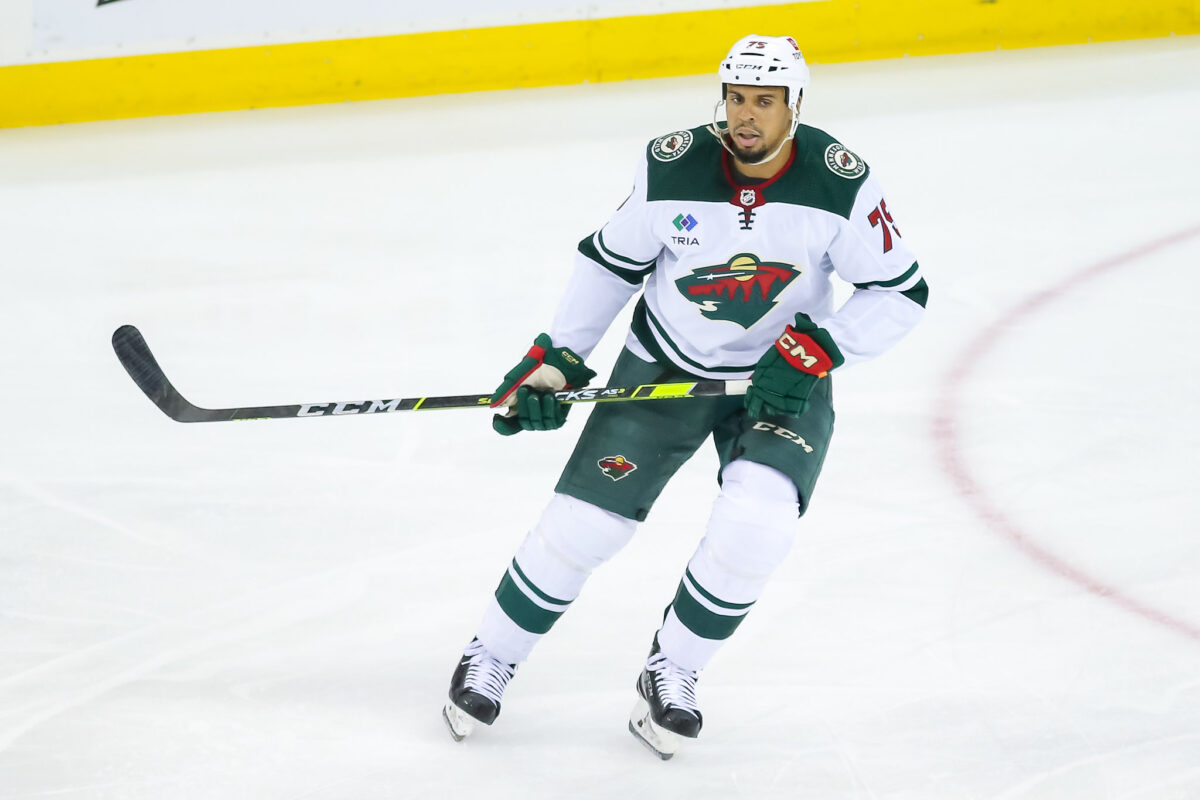 When looking at Boston's current forward depth, it is fair to argue that Reaves would be a strong addition to their fourth-line right wing spot. Although losing Hathaway in that role would hurt the Bruins, bringing in another tough player like Reaves as his replacement would help lessen the sting.
It seems possible that Reaves would be open to playing for the Bruins as well. This is because they are viewed as contenders, and he's still looking for his first Stanley Cup. He also fits into the franchise's tough identity, so let's see if Boston makes a push for him this summer.
Calgary Flames
The Flames are coming off of a poor season that saw them miss the postseason. As a result, they are due for some roster changes, and it could lead to them moving on from some of their pending UFAs. Bottom-six forwards like Milan Lucic, Nick Ritchie, and Trevor Lewis are among them. If Ritchie and/or Lucic walk specifically, they will lose a significant portion of their grit, and signing Reaves would be a very good way to replace it. If signed, Reaves would, of course, take over the fourth-line right wing spot for Calgary.
---
Latest News & Highlights
---
The Flames are heading into the 2023-24 season with the expectation of bouncing back, and that is understandable. After all, they have a strong core of players and had an excellent 2021-22 campaign As a result, they could look to bring in a veteran like Reaves to help make them more difficult to go up against. With that, Reaves could be open to playing there, as this is a club that has a good shot of making the playoffs next year.
Toronto Maple Leafs
After a disappointing end to their playoff run, the Toronto Maple Leafs are entering the offseason with several questions. Former GM Kyle Dubas has been let go, and it could lead to notable changes to their roster. They have multiple pending free-agent forwards like Ryan O'Reilly, Michael Bunting, Zach Aston-Reese, David Kampf, Wayne Simmonds, Alexander Kerfoot, and Noel Acciari. Therefore, they should look for forward depth this summer, and Reaves could be on their radar because of it.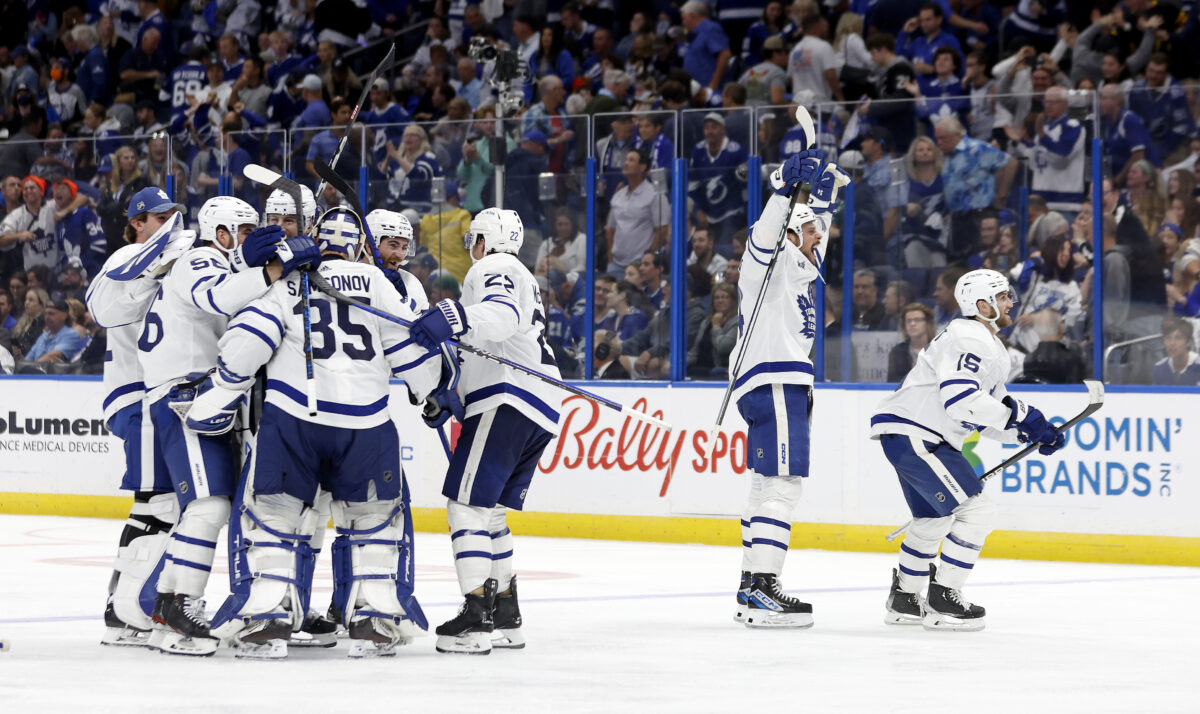 Several of the Maple Leafs' pending UFAs are bottom-six forwards, so they could bring Reaves in to play on their fourth line. This is especially so when noting that they have been heavily criticized for being too easy to play against. Adding an enforcer like Reaves could be a way to help put an end to that ongoing narrative. Reaves' gritty style of play would especially be appreciated during the postseason.
Related: Wild: 3 Potential Free-Agent Destinations for John Klingberg
The Maple Leafs do not have too much money to work with, but they could ink Reaves to a two-year contract at a low price. It will be interesting to see if they do just that, but on paper, there appears to be a potentially strong match here.
It will be intriguing to see what happens with Reaves this summer. If the Wild decide to move on from him, do not be surprised if these three clubs are in the mix for his services.