Tonight the Carolina Hurricanes face a critical moment in their series against the Florida Panthers. They've lost the first two games, both in overtime and at home. Now, they have to turn on the jets on the Panthers' home ice.
Can they turn their fortunes around against the surprising Panthers in Game 3? If they can't, they'll have little chance of reaching the Stanley Cup Final.
---
Latest News & Highlights
---
In this edition of Hurricanes' News & Rumors, I'll share some news emerging from the team as they prepare for Game 3 tonight.
Item One: Coach Brind'Amour Remains Confident, But the Team Needs Scoring
Coach Rod Brind'Amour remains confident in his team's ability to respond to adversity. He cited the team's past experiences of overcoming challenges. And, in this series, as he was in the Round 2 series against the Toronto Maple Leafs, the biggest challenge is Panthers' goalie Sergei Bobrovsky.
Related: Vladislav Tretiak: Goaltending Guru
The Hurricanes have struggled to score. They've managed only three goals in over 200 minutes of play. Bobrovsky has been absolutely a brick wall for the Panthers, making great saves in both games. He has to be the leading candidate for the Conn Smythe Trophy to this point.
The Hurricanes have not been able to extend their 1-0 leads during the first two games. They dominated Game 2 early, but couldn't bring the win home. That fact has proven costly in each game so far.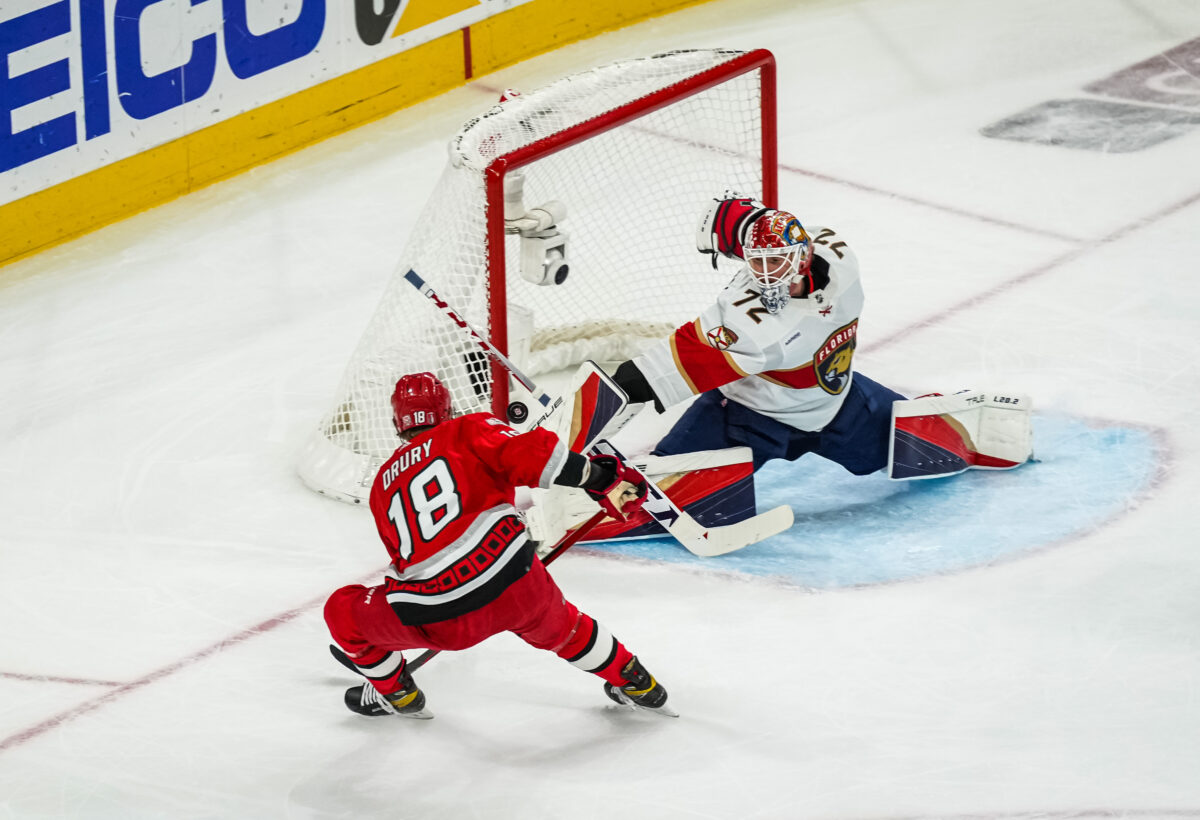 The long and the short of it is that the Hurricanes need to score more goals. But how that will happen is anyone's guess. Lots of chances, but few goals seem to be the story of this Round 3 series.
Item Two: Can the Hurricanes Stop the Panthers' Momentum?
If there ever was a team on a roll, it's the Panthers. For Carolina, stopping the Panthers' momentum will be tough. Florida's been the NHL's biggest postseason surprise. Since they fell behind in Round 1 against the Boston Bruins, they've won nine out of their last 10 games. They are on an absolute roll.
Related: 3 Takeaways From Hurricanes' Game 2 OT Loss vs. Panthers
The Panthers are especially powerful (or fortunate) in the overtime periods. They've played six overtime games and won them all. As noted, Bobrovsky has simply locked it down in overtime. He's also been great all postseason long. The fact he has allowed two or fewer goals in seven consecutive games gives his team a chance to win in every game it plays.
Item Three: The Hurricanes Need to Stop Matthew Tkachuk
Forward Matthew Tkachuk has been the key offensive contributor for the Panthers. He's scored the overtime winners in both games of the series. In fact, he's only the second player in NHL history (Maurice "Rocket" Richard is the other) to score overtime winners on the road in the first two games of a playoff series. 
Tkachuk has been the offensive driver for Florida. He's scored seven goals and added 11 assists (for 18 points) in 14 playoff games. He also has the NHL's best plus/minus rating at plus-12. His impact on the Panthers has been huge all season, especially during the postseason. His contributions have been crucial to the Panthers' success so far in these playoffs.
Item Four: Frederik Andersen Gets the Start in Goal Tonight
Frederik Andersen will be the starting goaltender for Carolina in Game 3 against the Panthers. He's coming off a strong performance in Game 1, where he made 57 saves in a quadruple-overtime loss.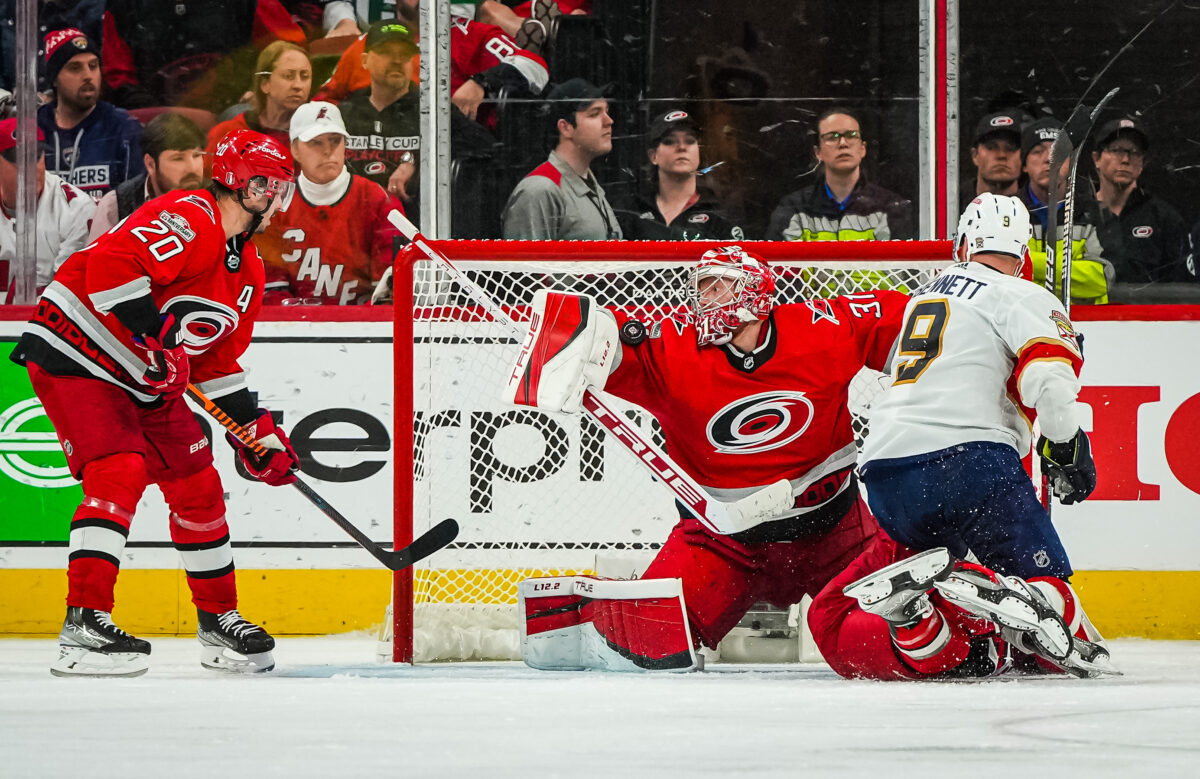 Andersen has been solid during the playoffs so far. He has posted a 5-1 record in seven starts and has given up only 13 goals on 204 shots. The Panthers have been averaging 3.21 goals per game in the 2023 Playoffs.
Item Five: Jordan Staal's Having a Strong Postseason, But No Points in Round 2 
In Jordan Staal's Game 2, he generated a number of good scoring chances; and while he came close, he could not score. However, given his recent play alongside Teuvo Teravainen and Martin Necas, is there a chance he'll find the scoresheet in Game 3?
Related: Panthers Game 1 Win vs. Hurricanes Is an Instant Playoff Classic
Staal has also been productive on the road and has recorded three points in his last two games away from home. During Round 2, he had a strong performance with six points in five games. However, he hasn't yet registered a point in the series against the Panthers. Still, his overall play suggests that he could make an impact soon.
What's Next for the Hurricanes?
Given that home ice during this postseason has seemed more of a detriment than an advantage, perhaps it's good the series has shifted to Florida for Game 3. 
The Hurricanes seem to have three big needs tonight. First, they have to find a way to overcome their offensive struggles and score more than two goals. Second, they have to figure out how to contain Tkachuk. Finally, they have to extend the lead when they score first.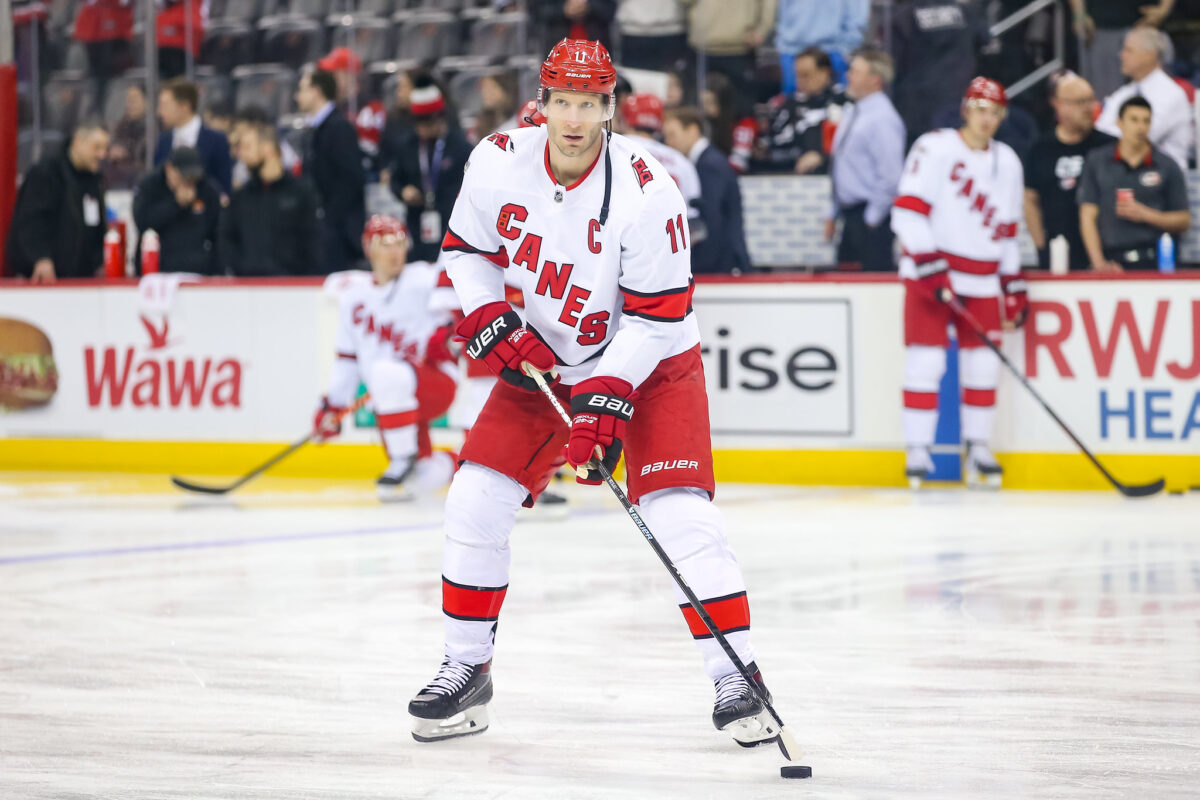 The surging Panthers seem to be tough. The Hurricanes face a must-win game to get back in this series.
---
---