Jeremy Swayman should remain a member of the Boston Bruins for the entirety of his career. This shouldn't come as a surprise to anybody, but Swayman's talent has been on full display since his first few games in the NHL and he appears every bit the goalie of the future in Boston. Keeping him for the long term may be trickier than anticipated, however, due to salary cap restrictions.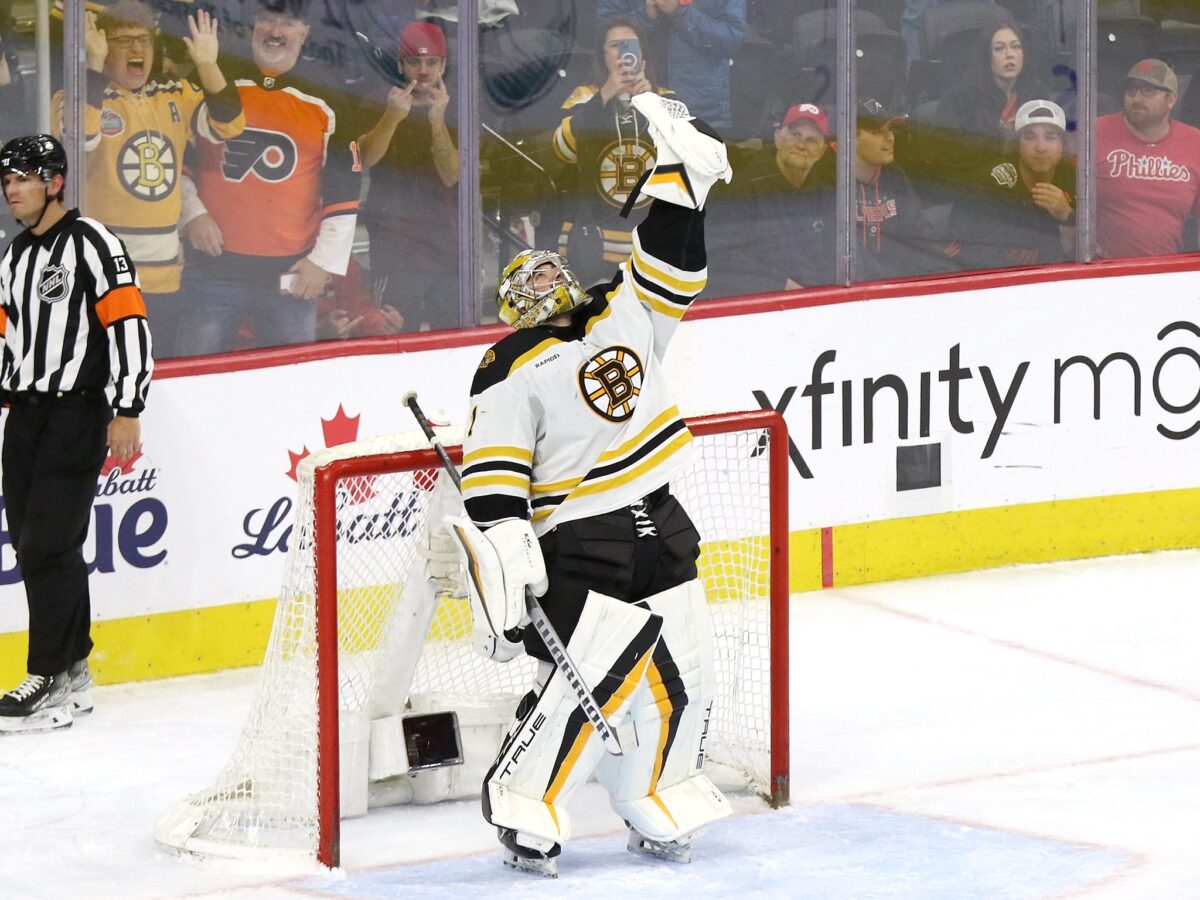 The salary cap is a real threat in the NHL, and the Bruins are once again pressed firmly up against the ceiling heading into the 2023 offseason. General manager Don Sweeney and co. have been here before, but this time just feels different. There isn't a guaranteed core of leaders in Patrice Bergeron, David Krejci and Zdeno Chara readily available to turn the page from one era to the next. There isn't a Stanley Cup victory in the not-so-distant past to show as cause for this salary cap jail.
It isn't Sweeney's fault for pushing his chips all in and making a run at the Stanley Cup this season; the stars aligned and the Bruins seemed destined to go on a long playoff run and follow up on what was the most historically successful NHL regular season ever. It even earned him a spot as one of the finalists for the NHL's General Manager of the Year Award. Still, the team couldn't make it past the first round once again and the questions surrounding the team's core are looming large. Even more glaring is the $4.5 million in salary cap overages that are primed to create havoc both short-term and long-term for this team.
Swayman's Contract Prospects
When it comes to Swayman, the Bruins will need to lock him up on a deal that sees a sizeable upgrade from the $1.05 million cap hit he's carried since joining the team. Still, with the Bruins already tight up against the cap and in need of salary relief, coupled with the fact that the team is already paying Linus Ullmark $5 million a season for the next two seasons, the Bruins may not be able to secure a long-term deal with Swayman this offseason.
With the future of Ullmark in Boston being anyone's guess due to, you guessed it, the aforementioned salary cap issues, things could change. This is also true of Taylor Hall's $6 million cap hit, Mike Reilly and Derek Forbort's respective $3 million cap hits and others. Still, based on how things currently project for this Bruins' team, signing Swayman to a bridge deal may be the best course of action given the circumstances.
Related: 3 Bruins Who Should Not Be Traded in 2023 Offseason
---
Latest News & Highlights
---
When looking at comparable goalie signings in recent years, it's clear that three-year deals have been fairly popular. Comparable terms can be seen with Dallas Stars goalie Jake Oettinger, who signed a three-year deal worth $12 million total at 23 years old just last season. Carter Hart signed a three-year deal with the Philadelphia Flyers worth $11.93 million at 22 years old in 2021. Mackenzie Blackwood signed a three-year deal worth $8.4 million in 2020, and the list goes on. Swayman is older than all of these players were when they signed, but at 24 years old, he's still only played in 90 regular-season games; this could help the Bruins in negotiations.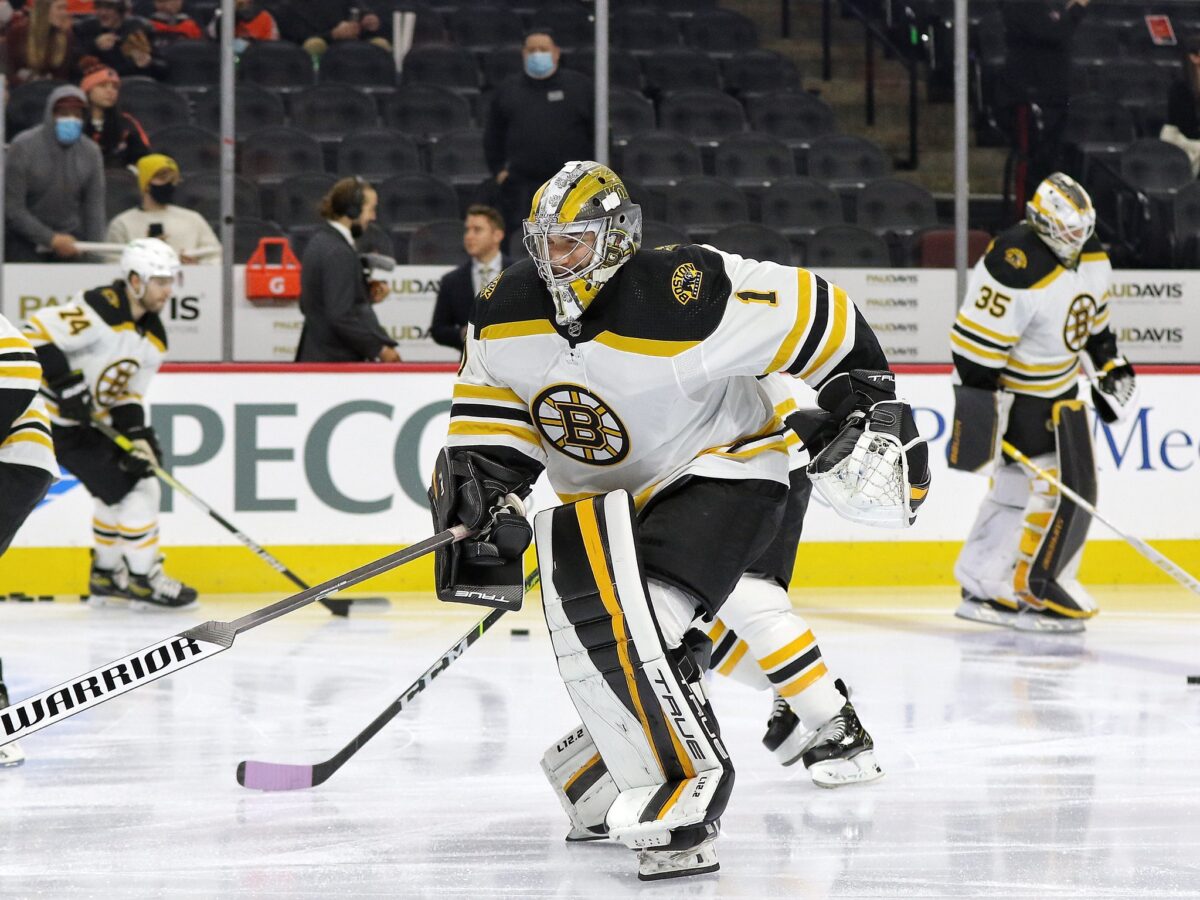 In the long-term, getting Swayman to a deal close to $4 million annually would be a steal. In the short-term, however, the team may need to opt for a one-year deal to help them escape some of their salary concerns this offseason. It'll be a tricky offseason to navigate as a whole, but Sweeney has had a knack for convincing his players to sign for less money in the past to remain in Boston. The future still looks bright, too, given the team has David Pastrnak, Charlie McAvoy, Pavel Zacha, Hampus Lindholm, Brandon Carlo, and others with good term left on their contracts. The Bruins aren't headed for a full rebuild as the future core is already in place.
It's going to be a long, likely painful offseason in Boston with a lot of questions left to be answered. What shouldn't be a question, however, is whether or not Swayman should remain a Bruin. The answer, if the question ever was asked, should be a resounding "yes."