Edmonton can be a tough place to live, especially if you're a professional hockey player. The only surer thing in the City of Champions — Do city monikers lapse if they're not renewed every couple of years, like unused library cards? — than seven hours of daylight and temperature of minus-20 in early January, is the outrage and demand that a player be driven out of town.
A few years later, there will be shrill calls for that same player to be re-signed after they've been successful on another team and are available again. Recent cases: Taylor Hall, Jeff Petry, Jordan Eberle, Ryan Strome, Devan Dubnyk, Cam Talbot and now Justin Schultz.
"Remember Justin Schultz? Believe it or not, he could actually be a remedy for one of our problems right now."

— Phil Gretzky, advocating bringing back Schultz to play for the Oilers
Schultz's Story Arc
It is useful to recall how coveted Schultz was as a free agent coming out of the University of Wisconsin in 2012. Almost a local boy — Kelowna is only 500 miles from Edmonton — he was drafted 43rd overall by the Anaheim Ducks in the 2008 NHL Entry Draft. In 2012, he skillfully manipulated his university status to become a free agent unless the Ducks signed him within 30 days. Twenty-six NHL teams offered a bid for him. In three years with the NCAA Badgers, Schultz had scored 113 points in 122 games as a defenseman.
Related: Dale Hawerchuk Trade Revisited
He took advantage of his bargaining position, shunning not only the Ducks' offer, but every other NHL team's as well, to choose the Oilers. Edmonton fans were ecstatic. At a time when the team was having trouble attracting players to the city and Schultz could have joined almost any NHL team, he picked the Oilers.
A Torrid Start
Schultz started his pro career during the 2012 lockout, playing for the Oilers' AHL affiliate in Oklahoma City where he scored 48 points in 34 games. To illustrate how impressive that point total was for a raw rookie, compare it to the top established NHL Oiler stars playing on the same team with him during the lockout. Jordan Eberle beat Schultz's total by just three points in the same number of games. Future NHL MVP and first overall 2010 NHL Draft pick Taylor Hall scored 34 points in 26 games. Schultz's totals are truly impressive for someone playing professional hockey for the first time.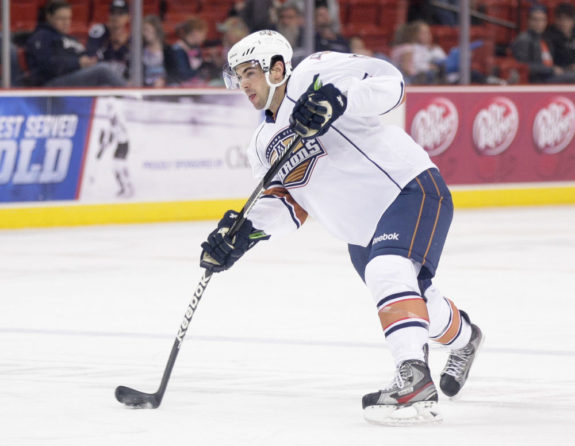 Schultz won the 2012 AHL award for Best Defenseman and was chosen to play for Canada in the 2013 IIHF World Championships, along with players like Steven Stamkos, Matt Duchene, Claude Giroux, Eric and Jordan Staal, PK Subban, T.J. Brodie and Dan Hamhuis. He led the team in points by a defenseman during the tournament. Joining the Oilers for the resumption of the shortened 2012-13 season, Schultz scored 27 points in 48 games, just shy of first-overall draft choice Nail Yakupov.
Once again, Schultz, a free agent defenceman, put up point totals challenging high-end, first-overall draft pick forwards. All for a player that cost no draft picks or players in trade. For Oilers fans, it felt like playing the tables in Vegas with house money.
Falling Out of Favour
Things quickly went downhill from there. During Schultz's time with the Oilers, the team ranked 24th, 28th and 28th in a 30-team league. His point totals stayed roughly the same, in a full 82-game schedule instead of 48 in the lockout-shortened season. Despite being a minus-15 in that time, he averaged 18:27 of ice time — the top defensemen in the league were averaging around 21 minutes.
Related: Trouble Brewing with the Oilers Young Core?
Missed coverage and getting beat was common. Fans were calling for his head. In the 2015-16 season, Schultz was traded to the Pittsburgh Penguins for a third-round pick. A much stronger team than the Oilers, the Penguins won the Stanley Cup that year. With the championship team, Schultz averaged just 14:14 of ice time in the remaining 18 games of the season, a truer showing of his ability and on-ice role.
What Went Wrong?
With the Oilers, Schultz was asked to play a role he was not able to fulfill. An offensive specialist, he didn't possess the overall game to be a first-pairing defenseman, even on a weak team. He needed to be sheltered, mentored and nurtured if he was ever going to fill that role. And yet he kept getting thrown out on the ice. Forced to take minutes he couldn't cope with, against top players he couldn't handle in the defensive end, his confidence and development cratered.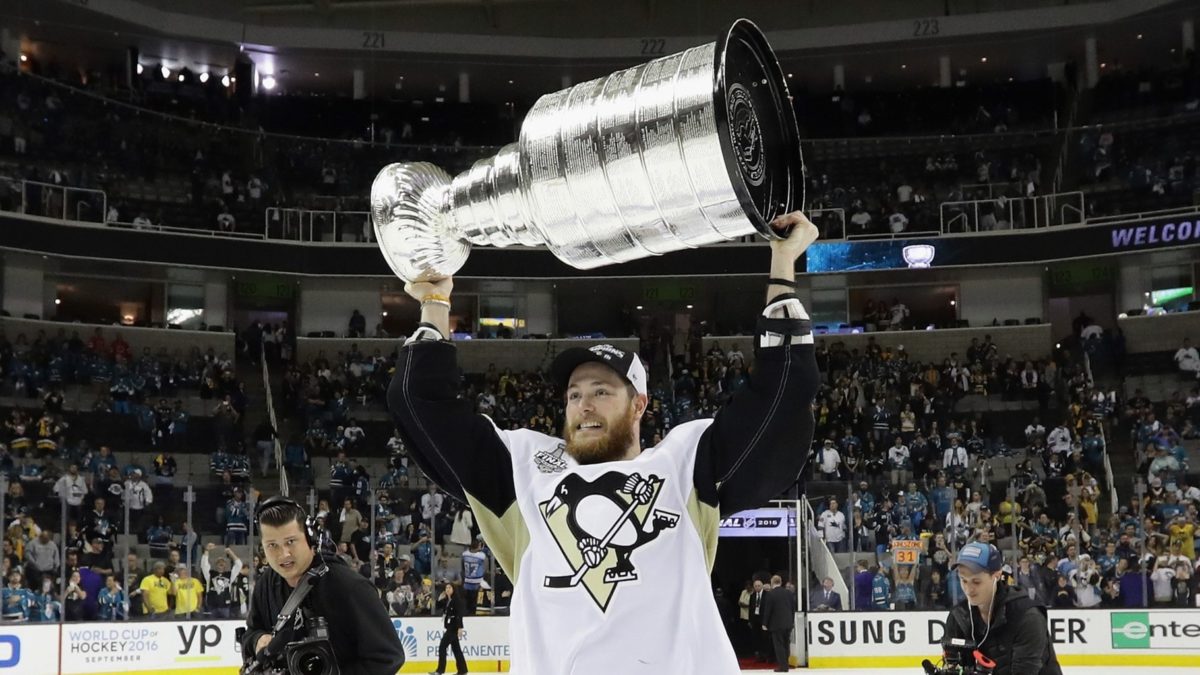 Current young Oiler defencemen like Ethan Bear, Caleb Jones, Evan Bouchard, Philip Broberg, and Dmitri Samorukov have had promising starts to their professional careers in the Edmonton system.
If we don't want them to go down the same career arc as Schultz, the Oilers have to learn the lessons that saw Schultz go from the most coveted free agent in the league to eventually being traded away for a third-round draft pick and settling in as just a complementary piece on a Stanley Cup team.
Time to Percolate
All of this is a cautionary tale for the Oilers when it comes to the development of their current crop of young, talented defencemen. General manager Ken Holland has often stated the necessity for players' development to be set on a low simmer and percolate in the minors before being thrown into an NHL role they're not ready for. The Oilers successful slow approach with 2019-20's rookies Kailer Yamamoto, Bear, and Jones confirmed the efficacy of that strategy.
The Oilers would be wise to use the same thinking when it comes time for the next wave of minor league prospects to jump up to the big team and be more than flashes in the pan. When they do, they're going to need solid first-pairing defencemen above them to take the heavy playing minutes against top opposition until they show they can handle the role. That's precisely what the Oilers didn't do with Schultz, but did do with Bear and Jones.
Bear was only given the top minutes he got this year — just short of 22:00 as a rookie no less — after he proved he could handle them. In the meantime, he had Adam Larsson, Oscar Klefbom, Darnell Nurse and even Kris Russell to shelter him in the lineup until he showed he was ready. Jones has rightly been kept on an even slower pace.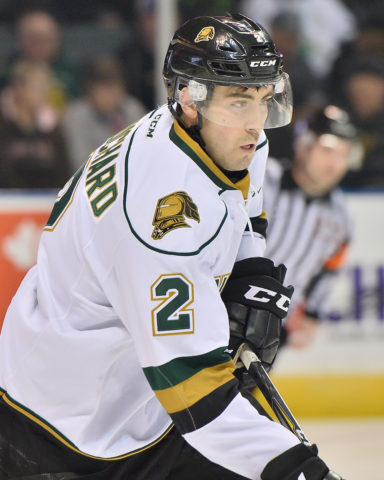 The Oilers don't need Schultz right now. He is past his prime as an offensive asset, he never mastered play in his own zone well enough to be considered a top defenceman, and he has no experience when it comes to mentoring upcoming players. Yes, the Oilers need another veteran addition on defence to tutor their rising D-corp, especially if it is going to be substantially re-built this season, but that player is not Schultz.
"What NHL insider and former NHL general manager Brian Lawton meant when he said he could see the Oilers trading two of their top-four d-men before next season, is that two of Edmonton's better blueliners could be moved in the coming weeks."

— Jim Parsons, The Hockey Writers
Holland obviously thought that was going to be Mike Green until he unexpectedly retired. If not Schultz or Green, who would be good choices in that role? Kevin Shattenkirk might be, or Tyson Barrie on a short-term, value, "show me" deal.
The Moral of Our Story
The Oilers need to go forwards, not backwards. What is needed to school and develop their strong crop of incoming defencemen is a veteran who has shown how to be a top defenceman and mentored younger players before. But, he has to come at a value price.
---
---