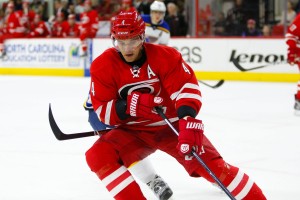 The Edmonton Oilers have signed one of the top defensive free agents, inking Andrej Sekera to a six-year, $33-million deal – according to Sportsnet's Chris Johnston.
The Oilers – who lacked the defensive coverage last season – were rumoured to be after a free agent defenceman heading into Wednesday's free agent frenzy.
Sekera is coming off an average year where he put up 23 points (3g-20a) in 73 regular season games to go along with his minus-three rating with the Hurricanes and Kings. While he's never been a offensive star on the blue line during his career, he is a force when it comes to defensive coverage and should help the new regime of Edmonton Oilers.
Edmonton will be the fourth team Sekera's played for over his ten year career and his third in two years. The Sekera signing helps a young team looking to take the next step in what has been a long rebuilding process in Edmonton.
Add that to the key acquisition of the generational phenom – Connor McDavid – and the Oilers should be one of the more exciting teams to watch in the 2015-16 edition of the Western Conference.
For all the Free Agent Frenzy coverage from The Hockey Writers, check out the live tracker.
RELATED: Oilers Take Calculated Risk in Acquiring Cam Talbot
[catlist categorypage="yes" numberposts=3 excludeposts=this]