The Edmonton Oilers head into the All-Star Break on a high note, picking up points in their last eight games. Yet, let's circle back to the night before they went on their hot run when they lost 6-3 against the Los Angeles Kings on Jan. 9. If you remember, the Oilers struggled to get anything going — their league-leading power play went zero for six, while the Kings converted on four goals on the man advantage and goaltender Stuart Skinner was chased from the net in the second period.
It was the first time Edmonton played in Los Angeles since Game 6 of last season's opening round, and it was clear the brewing rivalry started to boil over. In a physical match, the Kings won every special team's battle, yet credit to the Oilers, they didn't go down without a fight, both literally and figuratively.
The Oilers went down swinging despite the lopsided score. Jesse Puljujarvi bulldozed Viktor Arvidsson in the second period, and Phillip Danault took exception and forced the Finnish winger into his second fighting major of the season. Zach Hyman obliged to drop the gloves with Sean Durzi off the draw in the third period, and Klim Kostin took on Kings' pest Brendan Lemieux when the game was out of reach with two minutes remaining, in a spirited affair.
---
Latest News & Highlights
---
However, the very next day, Sportsnet's Mark Spector blasted the Oilers, saying that they don't have fighters, energy players, and hitters. Overall, he alluded they lacked team toughness as a whole, saying "This team isn't hard enough, this team isn't tough enough." Yet, for a team that's struggled to show a willingness to stand up for each other all season, it was a good change of pace to see them rally together like a pack of wolves. That game seemed to light a fire under them because for a team that's been pushed around so easily, the Oilers have started to push back since that night and it's resulted in an impressive 7-0-1 run since.
Examples of Oilers Playing Tougher Since Game Against Kings
Earlier in the season there were hockey pundits that felt the Oilers needed to add more toughness to the lineup, and that request was warranted. There were a couple of occasions when Connor McDavid took knee-on-knee hits — one from Kings' Alexander Edler, and another from the Calgary Flames' Mackenzie Weegar on Dec. 27. Thankfully he escaped injury free from both incidents, but overall, there was a lack of response from the team (even though Darnell Nurse went after Edler after the incident). Call me old school, but when teams are going after your best player, there has to be some sort of response, but there was a lack of pushback from the Oilers in the first half of the season.
Yet, ever since the Oilers physically fought their way out of Los Angeles, they've been playing with much more grit up and down the lineup. They've played with a "pack mentality" and the additions of Klim Kostin, Vincent Desharnais and the return of Evander Kane have been a huge part of that. Each player was an important piece to the puzzle that got added at different times, which in return, has resulted in the entire team playing tougher as a whole.
Let's look at some examples. On Jan. 14 against the Golden Knights, forward Keegan Kolesar was running around and delivered a questionable hit to Leon Draisaitl. Not only did Kostin have words with the Golden Knight afterward, but so did Desharnais. And here's a fun fact, the Oilers' defender actually broke his nose in the first period, had it adjusted and still challenged Kolesar to drop the gloves in the third period.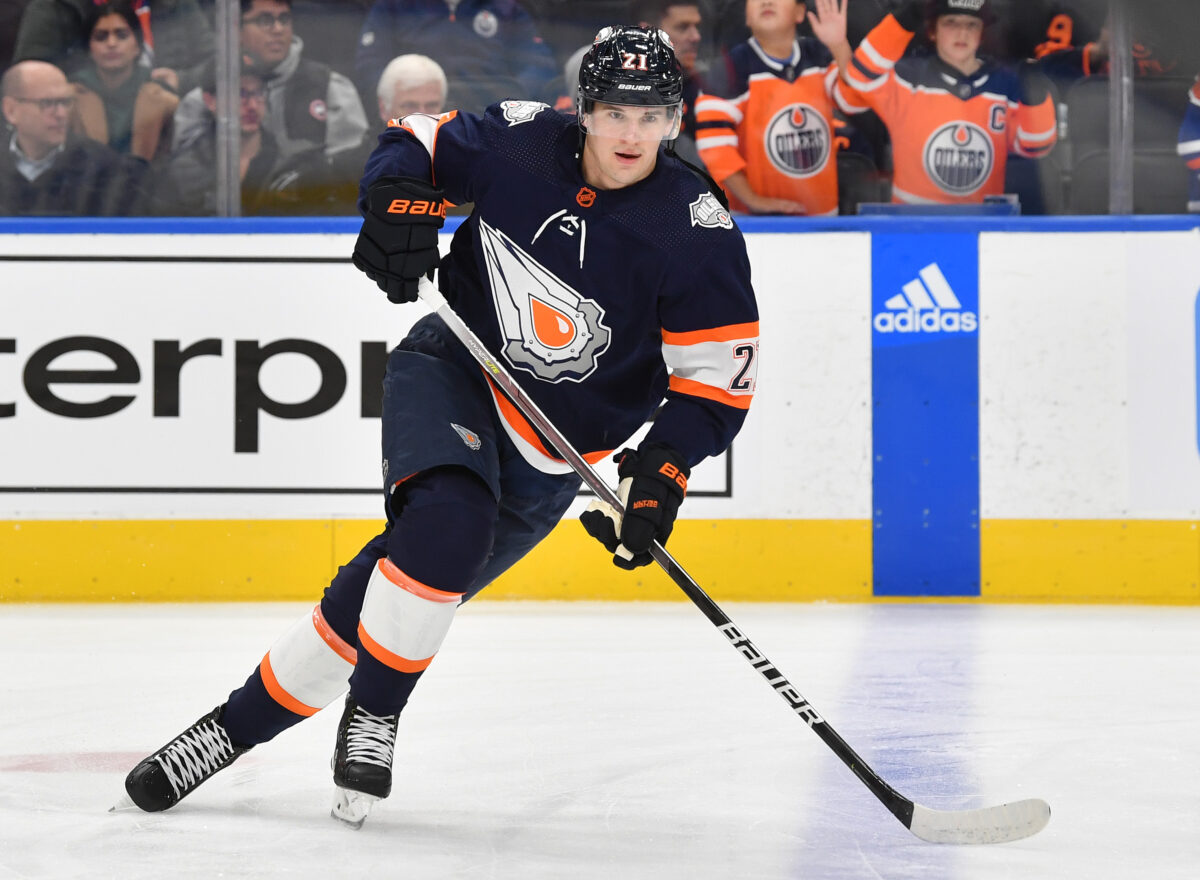 In another instance, the Tampa Bay Lightning visited Rogers Place on Jan. 19 and former Oiler Patrick Maroon slew foot McDavid in the first period and roughed up the captain after the whistle. His Oiler teammates went into the scrum to come to their leader's aid, and fortunately, they capitalized by scoring a goal on the ensuing power play. However, Maroon taking liberties with McDavid didn't go unnoticed — to start the second period, Kostin challenged the former Oiler to a heavyweight tilt and the less experienced Russian winger handled himself well.
Kostin said postgame, "You can't play dirty against our best player." He added, "When a team comes in our building and plays physical, we should give a response." Having said that, the Oilers responded well when the Lightning started to play with an edge. Nurse also fought Corey Perry in the same game and the Oilers ended up beating the Lightning 5-3.
McDavid spoke of his team's willingness to battle for one another, saying, "[Kostin] wants that [fight]. It's been impressive to watch. He obviously takes on a big man there and (Nurse) does the same. I think some teams come and think that they're going to run us right out of the building with physicality, and we got the guys to stand in there."
Oilers Have Had Unexpected Willing Combatants Step Up
The desire to play tougher has trickled down the lineup and it's been noticeable with some unexpected willing combatants. Against the Vancouver Canucks on Jan. 21, rookie forward Dylan Holloway was ready to drop his gloves with a Canuck, but Kostin got between both to separate them. In the Oilers' last game before the All-Star Break on Jan. 28, Brett Kulak got into an unexpected exchange with the Chicago Blackhawks' Sam Lafferty. He bloodied the Hawks' forward, and it seems the scrap gave the hometown team a jolt of energy because the Oilers scored three goals within the next three minutes thereafter.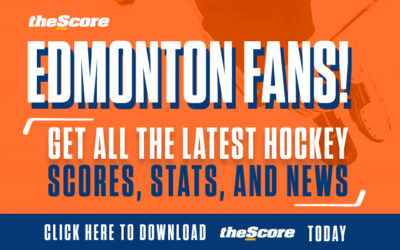 The Oilers' attitude about team toughness is changing. It might be a coincidence or a byproduct of an easier schedule, but they are undefeated in regulation time since they went down swinging as a team against the Kings and shifted their mindset. That said, toughness doesn't necessarily mean a team has to fight every night. As Canucks' head coach Rick Tocchet summarized, " [Toughness] is to change the momentum [when] teams are sleeping, I'm not saying go and hack guys and get a stupid penalty, but go in there and cause some problems."
Related: Oilers Trade Deadline Plans Could Change if Desharnais Succeeds
It seems every Oiler is buying in and putting their bodies on the line at just the right time for the playoff push, and Hyman summarized his team well, saying "You typically think of the Oilers as all skill, right? We've got some grit to us now."
Does general manager (GM) Ken Holland need to acquire more tough players before the trade deadline or are the Oilers good with their current personnel? Have your say in the comments below!
---
---