It appears as though there always has to be a whipping boy in big Canadian markets, and now that Jesse Puljujarvi is gone, Kailer Yamamoto has taken the majority of the attention in that regard. Not all of it is warranted, but a lot of it also makes sense as he's not the $3.1 million average annual value (AAV) player that he needs to be and hasn't been all season long.
In 2021-22, Yamamoto looked very promising, scoring 20 goals and 41 points and was a good option in the Edmonton Oilers' top-6. He looked like the type of player that the team really got a good look at in 2019-20 when he produced 11 goals and 26 points in 27 games. Inconsistency is killer in the NHL and over the four latest seasons on the Oilers, Yamamoto has been nothing but inconsistent.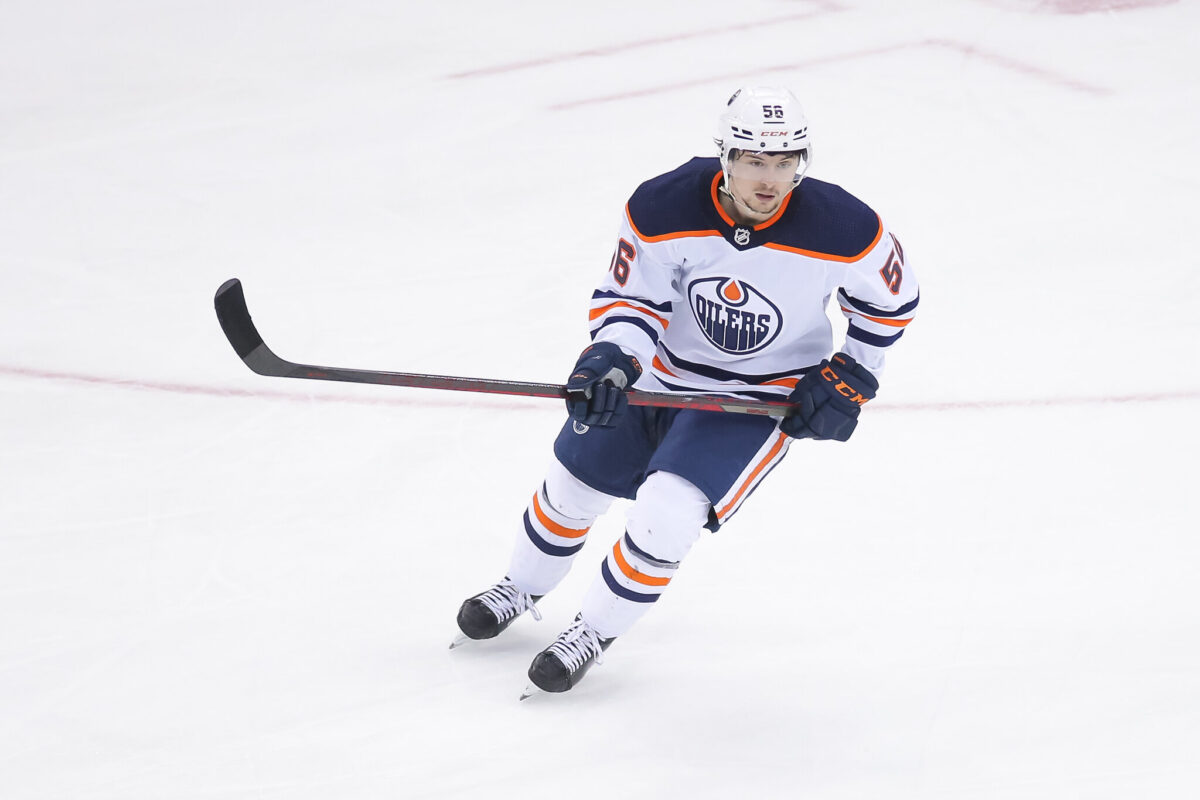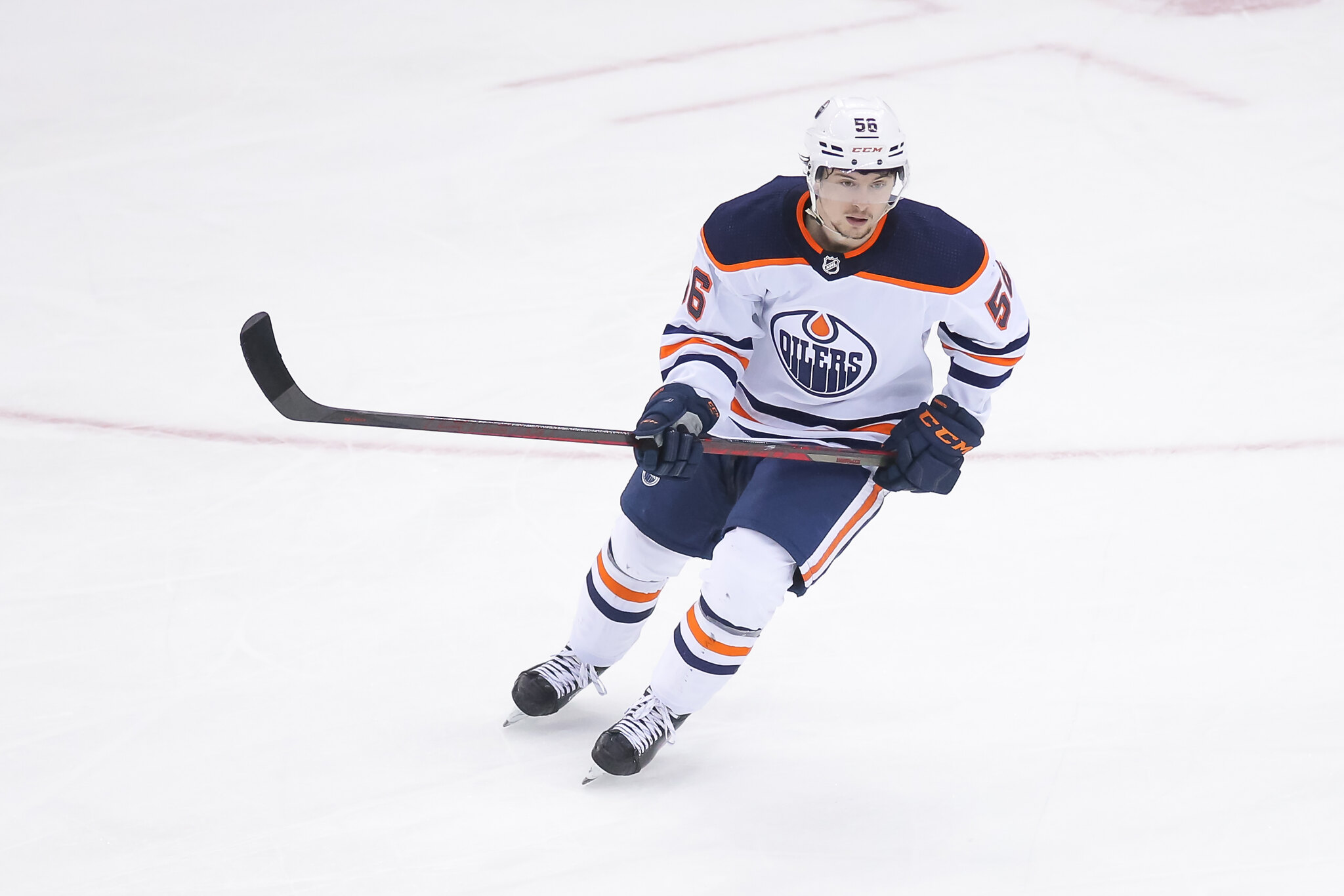 Whether he is looking lost out on the ice in the defensive zone like we haven't seen from him before, his inability to produce right now, the other options available to the Oilers, the team's need for cap space, or his regression, there's plenty of reasons why he is the team's top trade candidate and his departure is inevitable in the offseason.
Yamamoto's Play at Both Ends of the Ice
Not only is Yamamoto pointless in the five playoff games thus far, he hasn't recorded a point in 11 games and hasn't scored a goal in 22 games. This is coming from a top-six winger playing alongside some of the highest-scoring players in the league, including being Leon Draisaitl's linemate for the majority of the time. This lack of production from Yamamoto hasn't just been a problem as of late, he also kicked off the season with one goal and three points in the first 14 games.
Related: Brett Kulak Forcing Oilers to Make a Tough Decision with His Play
---
Latest News & Highlights
---
Yamamoto is getting his chances and it's not like the Oilers aren't producing at even strength. Though the team's power play has been very good as expected, Draisaitl has scored four goals and six points at even strength. So, him getting points away from Yamamoto and not creating chances isn't an excuse.
Typically when someone isn't producing offensively and are getting chances like Yamamoto, they are encouraged to keep doing what they're doing and the points will come. Not only that, but play well defensively. While the Oilers' winger has continued to get his chances, his defensive game isn't great. There have been multiple times where his assignment has capitalized on an opportunity in the five playoff games this season. While he was once used regularly on the second power-play unit and penalty kill, those opportunities have seemingly dried up, and for good reason.
Oilers Have Plenty of Options to Replace Yamamoto
It seemed as though as long as Yamamoto was on the team, he was going to be dressed and get playing time. That is until he was finally demoted to the fourth line and Nick Bjugstad took over the second-line right wing. Unlike Yamamoto, Bjugstad has produced consistently since the Oilers acquired him and has two goals in the playoffs. Although he is an unrestricted free agent (UFA) at the end of the season and the Oilers don't have the cap space at the moment to offer him an acceptable contract to stick around, the Oilers could if Yamamoto's $3.1 million was off the books for the final year in 2023-24.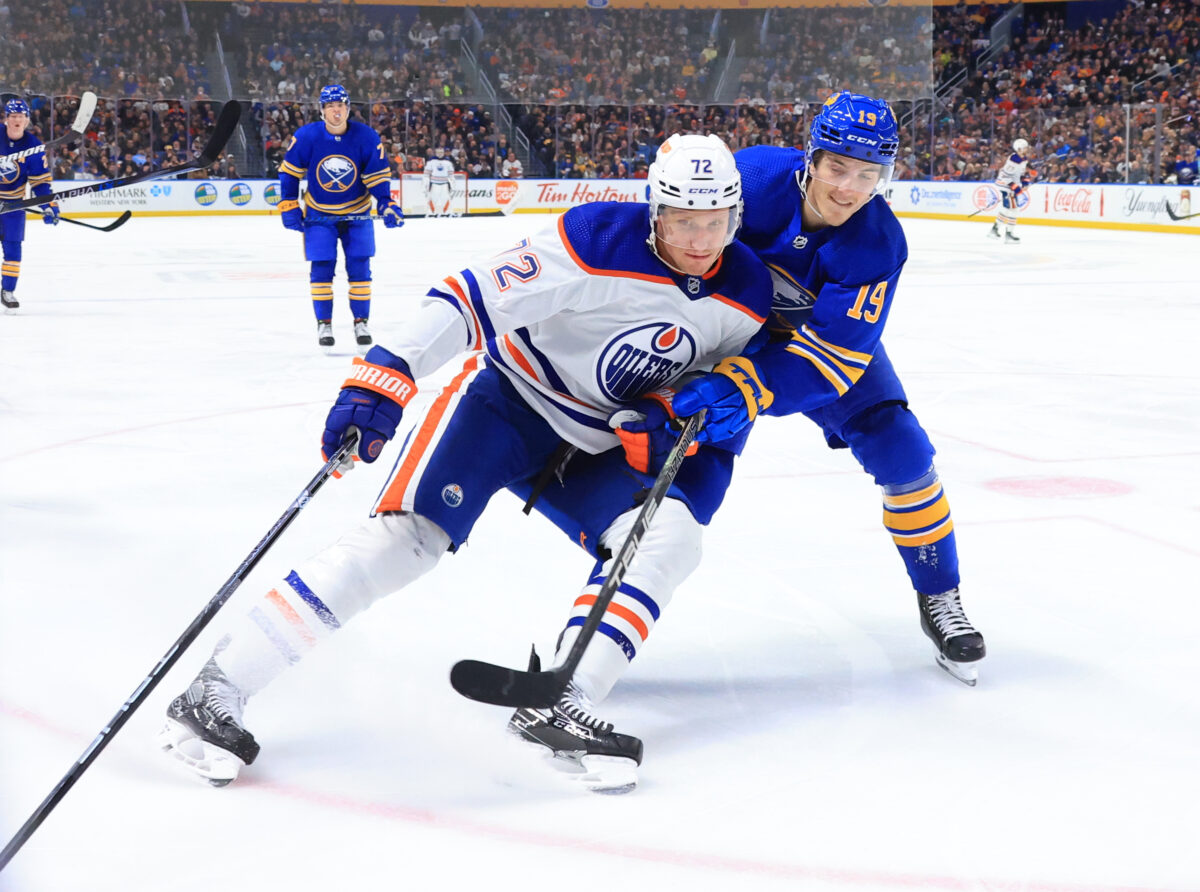 Bjugstad can play center and the wing as he has shown, while Yamamoto is exclusively a right winger. The Oilers have many more options to fill the void and likely provide more than Yamamoto can at a much cheaper price. For what Derek Ryan has provided for the Oilers, he is a must re-sign and will likely cost 1/3 of the price. Mattias Janmark is also someone the Oilers will be considering for an extension if there's space. He has done more for Edmonton on a consistent basis than Yamamoto.
As for a few upcoming restricted free agents (RFA), Ryan McLeod will be looking for a bigger payday after taking a very team-friendly, one-year, prove-it deal last offseason. Klim Kostin is regularly given very little opportunity, but has done a lot with what he has been given (from 'Oilers forward Klim Kostin relishes playoff atmosphere in role that could swing a series,' The Athletic, Apr. 19, 2023). And while Evan Bouchard won't be taking Yamamoto's spot at forward, he requires a significant amount of money on his next deal.
As for prospects that will be pushing for a spot on the Oilers next season, Dylan Holloway leads the way. He started 2022-23 on the Oilers and was stuck on the fourth line for most of the season. Once he got injured, he returned, but for the Bakersfield Condors and has since been recalled now that their American Hockey League (AHL) season has ended. Raphael Lavoie, Xavier Bourgault, and Noah Philp will all receive some consideration as well, especially if they have good training camps.
Yamamoto might not get a big return, but there's too many factors working against him and too many benefits for the Oilers not to move on from him. The Puljujarvi saga was dragged out. This one doesn't have to be.
---
---