I'm really happy for Edmonton Oilers fans. But I do feel for the fans in Buffalo, being the last place team and not getting the first pick. (Though Jack Eichel is probably the best "consolation prize" since Evgeni Malkin). Having said that, I am not going to take away from the Oilers moment. I'm never going to say they don't "deserve" McDavid. If anything, they started to win more games after firing their coach, and other than trading Jeff Petry, they didn't sell everything off at the trade deadline. So you can argue that they actually were trying to win more than lose. I want Oilers fans to be happy, and to celebrate this time, because we all know there hasn't been anything to celebrate in Edmonton in a long time. But, I also don't want to jump on the hype machine.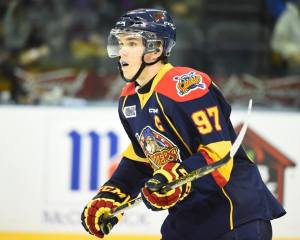 Make no mistake: Connor McDavid is an extremely talented player. He is as good as Sidney Crosby was when he entered the league, and perhaps, even better. Do we know what kind of NHL player he will be? No, despite claims that he is as much of a sure thing as you could get. We have the benefit of so much coverage and analysis of players that it's hard to not to fall in love with a young player who has yet to step foot into an NHL game. But all of the attention that's been heaped on this kid for the past few years can lure us into a false sense of security. I feel as though the league is just starving for "the next Crosby", for the next generational, franchise changing player to throw their support behind.
And Connor McDavid is the prefect candidate for that. A good, polite Canadian boy, who isn't afraid to play the game hard. And one thing is for certain: there isn't going to be any talk about the league "fixing" this lottery. Because if the NHL wanted McDavid to go anywhere, with the attention of having him lift a franchise to new heights, they wouldn't have chosen a small-market Canadian team that has a strong, loyal fanbase and a very rich owner. So, we can forget about fixing, stop talking about tanking, and just enjoy the fact that in a few months, we will get to see what Connor McDavid can do at the NHL level. But for the Edmonton Oilers, what is his presence going to bring them?
For starters, he's going to energize the fan base in the city. There has been a lot of unrest and unhappiness with the management and direction of the team. But you can bet they will sell out every home game without problem, as people jump at the chance to watch McDavid play. And it's going to bring a new level of excitement, something much needed after Craig MacTavish proclaimed last week that the Oilers would suck again next season. He likely never would have thought they would win the lottery, however. Still, his statement put a pin in the hopes of sweeping offseason changes that would make the team effectively better. But does drafting McDavid change the plan a little?
I have no idea what MacTavish's vision is, in all honesty. I don't feel like there's a clear direction for the Oilers other than continually rebuilding. But, perhaps the presence of McDavid will mean that quality free agents will view Edmonton as a prime destination. Here is the bottom line for the Oilers. They need a goalie, and they need better defenceman. Connor McDavid, as good as he is, doesn't solve either of those issues. Don Cherry said on coaches corner that the Oilers have to make the playoffs next season. That's much easier said than done, Don.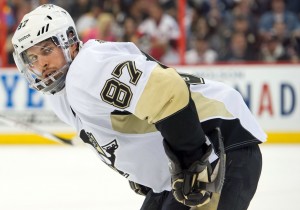 I remember when Sidney Crosby came into the league. The Penguins were a terrible team with a lot of aging veterans and holes to fill. In fact, the team had fewer wins in his first season than they did the previous three. That enabled them to draft Jordan Staal in 2006, a key cog to their championship run in 2009. In Crosby's second season, the Penguins reached the playoffs but were promptly eliminated in five games by the battle tested Ottawa Senators. The next year, the Pens reached the Stanley Cup final, but slightly ahead of their time, as they were outclassed by the Detroit Red Wings in six games. But, the experience served them well, because the following year (Crosby's forth season), they won the Cup.
Are the Oilers further along now than the Penguins were in Sid's rookie season? They're certainly younger. But, the Pens had Marc-Andre Fleury as their goalie, who despite his reputation now, was a big part their championship. They also had a young stud defenceman in Kris Letang, and veterans like Rob Scuderi and Hall Gill anchoring their blueline. They had a lot of depth to go along with their young stars, and key acquisitions like Chris Kunitz and Bill Guerin helped push them over the top. But, as with every championship roster, you have to have the right mix, the right chemistry, health at the right time and a little bit of luck. I would love to say there's some magic formula to building a Cup winner. However, having a player like Connor McDavid is a great start.
There are many reasons why the Penguins haven't been able to get to the final since then. Poor depth, bad trades, injuries and salary cap troubles to name a few. I will be very honest, and I'm sorry to say this Oilers fans, but the track record of the Oilers management has me concerned. Pittsburgh used to lauded as a great organization, but their decisions as of late is causing many to question them. In Edmonton, their reputation is already pretty poor in terms of drafting and developing, leaving many to wonder what kind of environment McDavid will enter into.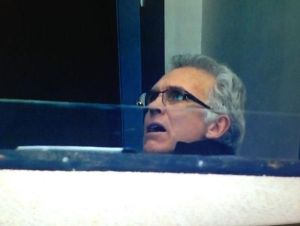 I've said this many times, and don't really care if people disagree, but the three times they picked first overall, they got good players, but they didn't get franchise players. They had the illusion of being a better team than they actually were, but it was based on draft status as oppose to actual talent level. But let me tell you, their core of forwards is extremely talented. And now to go along with it, they have their franchise payer. There is no doubt McDavid is that guy they need. But the real work now has to begin. They absolutely have to get better defenseman and better goaltending or no amount of McDavid's can save them.
Edmonton Oilers fans should be thrilled right now, there is no doubt. The Oilers got a gift dropped in their laps that could really turn things around. But the management team now has the task of building a team around Connor McDavid that can win a championship. They have great pieces in place, but still a lot of work to be done. I just hope they can do it, because the McDavid-led Oilers need to be in the playoffs soon. Whether they make in his second year like Crosby's Penguins did, well that remains to be seen. Not to worry though, Craig's on it.
Marcy, a former hockey player, is a hockey correspondent on CTV News and TSN radio. She began her career as a Sports Journalist in 2009 and has been part of The Hockey Writers since 2010, where she is currently a senior writer and editor.