It's a little early to start parading down Elgin Street just yet, but with their 6-2 thumping of the Toronto Maple Leafs Monday night, the Ottawa Senators officially kicked off their preseason schedule with a bang.
The veterans had a good showing, as Mike Hoffman and Mark Stone combined for five points while Dion Phaneuf and Jean-Gabriel Pageau chipped in as well. But the game also provided a glimpse into the Senators' future in the long and short term, as the list of injured Senators grows larger by the day.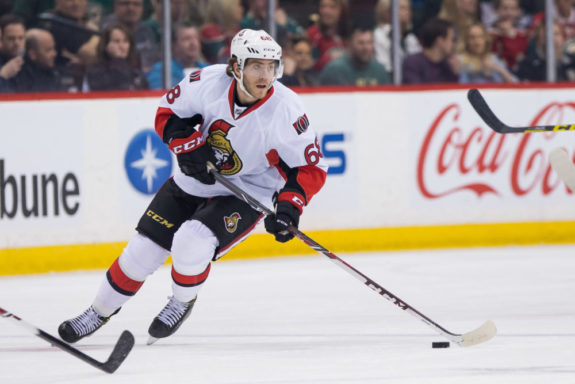 Senators on the Mend
With much of last season's roster intact, consequently removing any semblance of competition for roster spots, training camp and preseason figured to be very vanilla for the Senators. But then came the cascading flow of bad news mixed with some heartbreak.
First, the update on captain Erik Karlsson that fans were dreading: the 27-year-old may not be ready to return until November as he recovers from offseason foot surgery. On top of that, Derick Brassard is still rehabbing from offseason shoulder surgery and could miss opening night and maybe more.
And then came the most crushing news of all. Clarke MacArthur, whose emotional return from seasons-long concussion complications last season lit a fire under the Sens during their postseason run, failed his physical on the opening day of training camp and put his status for opening night in jeopardy.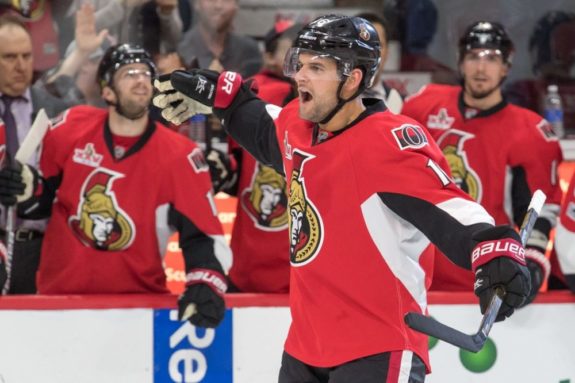 Overcoming the loss of any one of this trio of players would be a herculean task, especially on defence where the Sens have depth but are nonetheless spread thin. To ask the Senators to find a way to survive without all three for any length of time would, at the expense of sounding overly hyperbolic, take nothing short of a miracle.
Rookies Getting Looks
If there's any upside to the injuries to the Senators' lineup, it's that it gives the rookies and bubble players a chance to showcase themselves. Fortunately for the Sens, they have plenty of such players champing at the bit at forward, namely Colin White and Filip Chlapik – though the former recently joined his teammates on the sidelines, a victim of bad luck.
White's spot on the roster had basically been a foregone conclusion from the outset – the injuries to McArthur and Brassard only solidifying his footing – but then he literally put himself in harm's way. A blocked shot in garbage time against the Leafs Monday cost him big time, as he will miss the next six to eight weeks recovering from a broken wrist.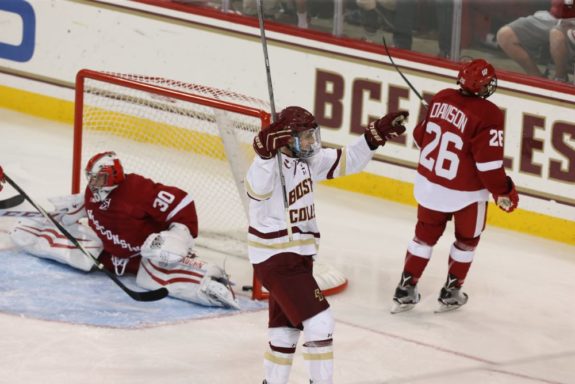 With the tally now at three vacancies that need to be filled up front, what may have once been a pipe dream for Chlapik of making the roster now seems a very real possibility. As one of, if not the most highly-touted of the remaining rookie forwards, Chlapik could snag the vacant spot in the top 12 or perhaps be the team's 13th forward for the first couple of weeks.
Aside from Chlapik, other top prospects such as Logan Brown have seen their chances of making the opening night roster increase overnight. The door is also open for Chris DiDomenico, the veteran of multiple seasons in Europe, as well as the underachieving Nick Paul, who would do well to turn this into his opportunity to prove he can be a full-time NHLer.
Chabot's Good Fortune
Despite lacking for star power, the Senators' seven-man unit on the blue line doesn't include many slouches (say what you will about Mark Borowiecki, but there is a place for the physicality he offers). With Karlsson out of the lineup, that relieves at least some of the pressure on Thomas Chabot – who is still likely to spend at least part of the season in Belleville – to play mistake-free.
More importantly for Chabot, it gives him an opening to play some big minutes without having to shoulder the responsibility of being a first-pairing NHL defenceman. Lacking a true first-pairing duo, Phaneuf and Cody Ceci will likely fill that void until Karlsson returns, allowing Chabot to mix in some top-four minutes while getting some valuable NHL experience.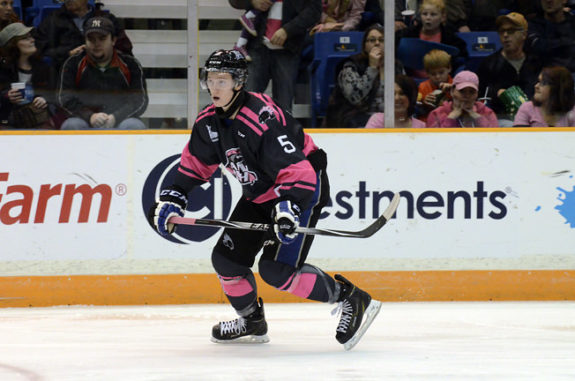 Who he plays with is also a bit of a question mark, but head coach Guy Boucher has a couple of options. He could slot Fredrik Claesson in alongside Chabot, but that's a lot of youth and inexperience for a top-four pairing, so he may instead opt for an Oduya-Chabot pairing to give some balance.
Whatever Boucher chooses, Chabot stands to benefit as he makes a case to stick around full-time. What happens after Karlsson returns, on the other hand, is another story (perhaps GM Pierre Dorion will explore a trade or waiver claim in the coming months).
Whichever way things play out, both up front and on the back end, one thing's for sure – you can't call the Senators' preseason vanilla any longer.
Andrew is a sports nerd extraordinaire. He holds an undergraduate degree in journalism, as well as a journalism diploma, and has been in the sports writing biz for the past four years (previously with Hooked on Hockey Magazine and SportsEh). He has experience covering junior hockey and the Women's World Hockey Championships in Ottawa. Feel free to reach him on Twitter @littelitaly93.