The Ottawa Senators have announced plans to keep head coach Paul MacLean behind the bench this upcoming season.
The Senators were expected to make the postseason, but a disappointing start to the year put them just out of reach of a playoff spot despite a strong finish.
MacLean, the 2013 Jack Adams Award winner, is under a large amount of scrutiny from fans and management because, simply, more was expected of him and the team. MacLean still has two years remaining on his contract.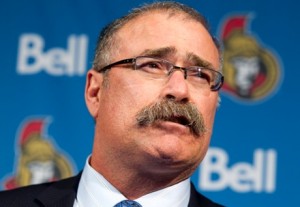 With the coaching controversy settled in the front office, they now turn their attention to the players, mainly the top forward line.
Senator captain Jason Spezza, line-mate Milan Michalek and newly acquired star Ales Hemsky are at the center of discussion for general manager Bryan Murray.
First Line Wingers
Both Hemsky and Michalek have expiring contracts this summer, and both are crucial to the Senators success moving forward.
Hemsky was acquired at the trade deadline from the Edmonton Oilers in exchange for a fifth-round draft pick, and a third-round draft pick, in the 2014 and 2015 NHL Entry Drafts, respectively.
After his arrival, Hemsky tallied four goals and 13 assists in just 20 games while paired with Michalek and Spezza. Hemsky undoubtedly had some prior chemistry with Michalek, as they both hail from the Czech Republic. His comfort with his line-mates will only continue to grow, but may be cut short if he isn't resigned.
Michalek had a down year for Ottawa on the scoreboard, only posting 39 points in all 82 regular season games. However, he tallied seven goals and five assists in the final 20 games after Hemsky was brought over from Edmonton, showing a clear connection between the two Czech wingers.
The 29-year-old Michalek still has plenty of room to grow with Spezza and Hemsky, and if the first 20 games are a sign of things to come, it will be a fruitful relationship.
The Jason Spezza Controversy
The biggest controversy lies with Ottawa's top scoring forward, and team captain, Jason Spezza.
One responsibility of being the captain of any team is that you will have a finger pointed at you if things go bad, and that is exactly what is happening with Spezza.
After Ottawa parted ways with former long time captain Daniel Alfredsson, management should have expected some sort of fallout within the locker room.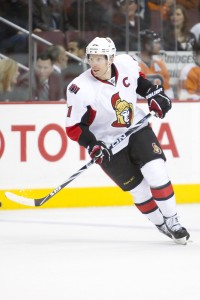 However, that isn't a knock on Spezza. He is a good player and captain, but he isn't Alfredsson. The shoes he left to fill for Spezza may have been a bit big at first, but he is beginning to fill them nicely.
Spezza was the Seantors top scoring forward this season, and second on the team only behind defenseman Erik Karlsson, with 23 goals and 43 assists. Seven goals, and 12 assists, came in the 18 games played with Hemsky.
These numbers, however, don't remove the disappointment that was Ottawa's season, and most certainly changes need to be made.
Owner Eugene Melnyk is a firm believer in improving from within. He would rather hire the best scouts and player development staff than giving a large contract to a free agent who has never played with his guys.
This brings the belief that he'll keep Spezza around at least until next trade deadline. If Spezza can't perform to Melnyk's standards, he'll likely be asked to waive his no trade clause, and be traded away for picks instead of letting him walk when his contract is up 2015, and receiving nothing in return.
Hemsky would prefer to see Spezza resigned, and says that if he isn't, they might as well let him walk too.
For you Sens fans who want Ales Hemsky re-signed, does that mean you want Jason Spezza to be with him as well?

— Ian Mendes (@ian_mendes) March 21, 2014
So a decision on Spezza will likely come soon, and if he is let go, Hemsky will probably be wearing a different jersey next season.
Change is most definitely needed, but blowing up the top line is not that change.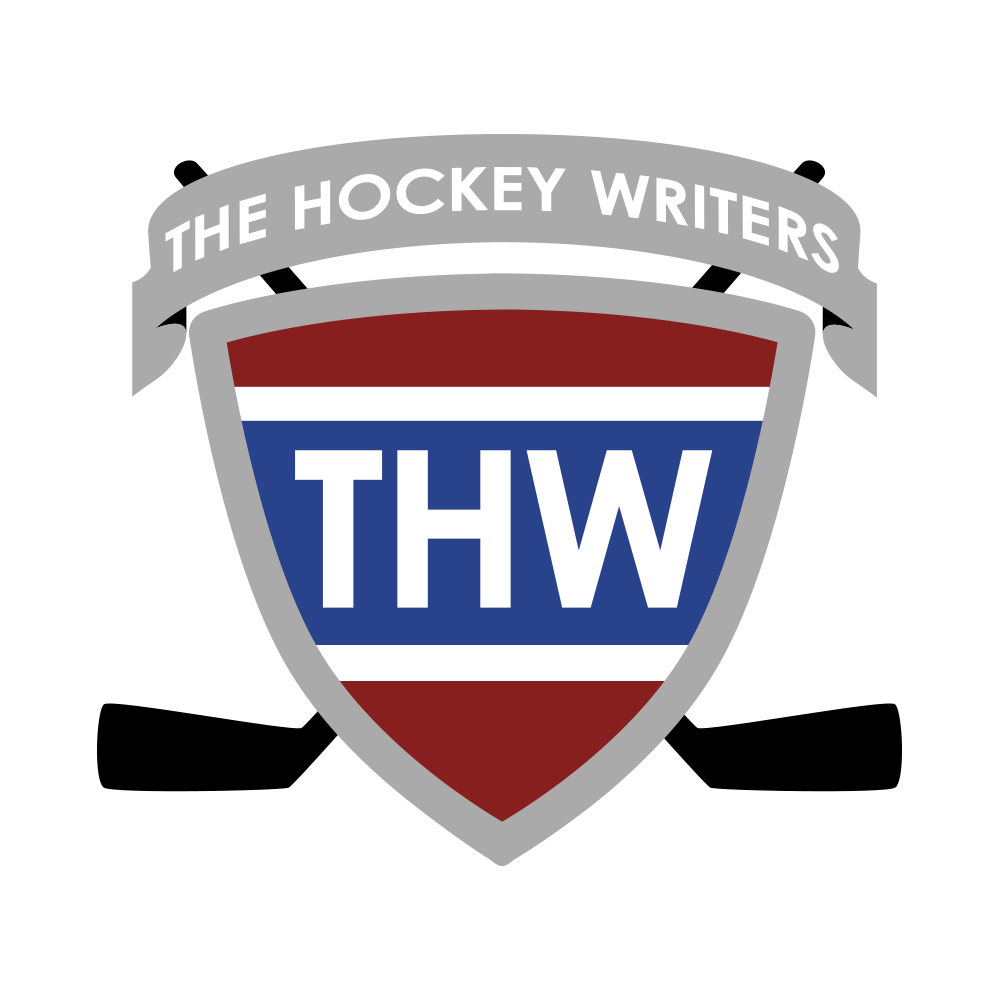 The Hockey Writers is:
1) A top-tier hockey media company delivering a top-notch, in-depth look at the NHL
2) A collective of some of the best hockey writers anywhere
3) A multimedia provider with daily podcasts and YouTube shows
4) Well-respected and widely-cited NHL prospect and draft resource