Three of four divisions have been covered in the 'X Factor' series in which I've looked at the player most key for each team's success this season. This installment looks at the Pacific Division. Last offseason, the division appeared to be a cakewalk for the top teams – the Los Angeles Kings, Anaheim Ducks, San Jose Sharks, and Edmonton Oilers. That's because the division also had the expansion Vegas Golden Knights, the tanking Vancouver Canucks, and the ever-rebuilding Arizona Coyotes.
However, every expectation went out the window as the Golden Knights won the division with tempo and depth while the Oilers lacked offense behind Connor McDavid and Leon Draisaitl. This season, Vegas and the three California teams seek a return to the postseason, the Coyotes look to be competitive after they upgraded at forward and on defense, and the Alberta teams hope they've done enough to bolster already-talented rosters.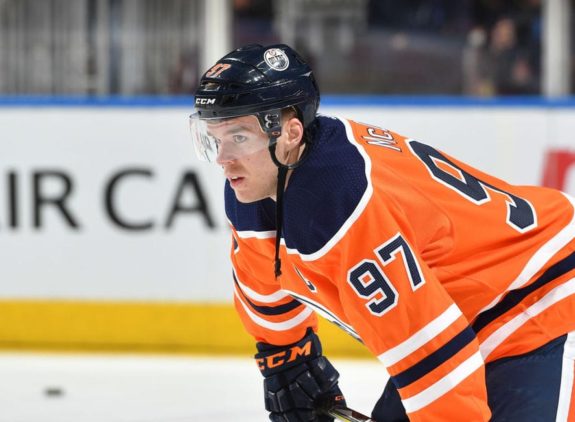 One player from each team will be vital to his team's success this season. It's not always the most obvious player like McDavid in Edmonton or Johnny Gaudreau with the Calgary Flames. Rather, it's often the role player or the one looking to break out who proves to be the difference maker.
For the Pacific Division, there is a mix of young and old who can propel his team to contender status or hold his team back. The following details each team's most important player for the 2018-19 season and why he is important. Let me know in the comments below which players you think I was right and wrong on.
Anaheim Ducks
Ryan Kesler
Ryan Kesler missed 38 games last season while recovering from offseason hip surgery and struggled with his lowest points per game rate since 2005-06. One of the league's best two-way centers, his control of five-on-five shots was below 50 percent for the second time in his career and he negatively impacted his regular linemates, Jakob Silfverberg and Andrew Cogliano.
Kesler is the Ducks' most important player because of the team's structure at center. He is supposed to be their second line center behind Ryan Getzlaf and ahead of Adam Henrique. If Kesler misses time in 2018-19 or the rumors of him sitting out the entire season hold true, it would put the Ducks' center depth in jeopardy. It would mean that Henrique becomes their second line center, a role he is capable of playing, but leaves Carter Rowney as their likely third line center.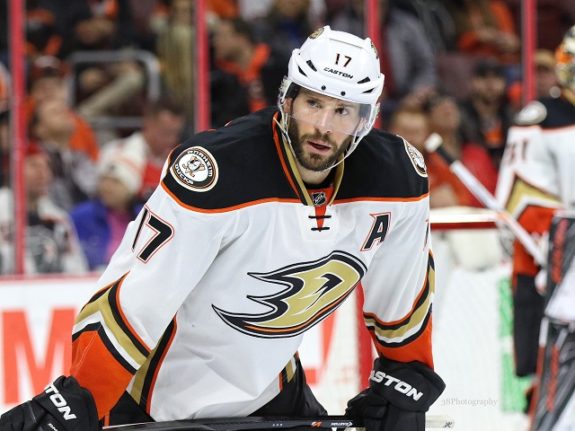 Rowney is a serviceable fourth-line center and penalty killer, but he should not be counted on to provide even strength offense. Anaheim's center options in the minors are also slim, with Sam Steel and Maxime Comtois as potential future stars but neither having made their NHL debut yet.
If Kesler can't go this season or doesn't bounce back, the Ducks will lose one of their most productive players who is counted on to take their most difficult faceoffs.
Other Options: John Gibson and Corey Perry
Arizona Coyotes
Antti Raanta
Last season, goalie Antti Raanta went down with an injury on Oct. 12 and didn't return until Nov. 2 and the Coyotes went 1-8-0 in his absence. When healthy, he was stellar with a 21-17-6 record, .930 save percentage (SV%) and 2.24 goals against average (GAA) in 47 games. He was even better in his final 20 games with a .944 SV%, three shutouts, and 13 wins, including five against playoff teams.
Had Raanta not been injured, the Coyotes would have competed for a wild card spot and he would have received Vezina Trophy consideration. That is why he is vital to the team's success this season. His five-on-five save percentage has increased each of the past five seasons in conjunction with an increased workload.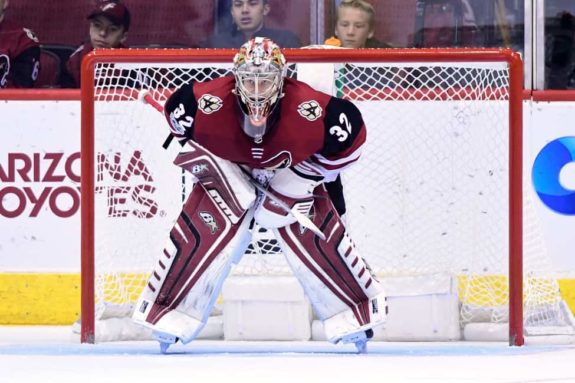 Raanta will be counted on to start 60-plus games this season and if he plays at a high level again, the Coyotes should compete for a playoff spot, especially given the other additions they made this offseason. However, if he isn't good, they have no chance of competing. Backup Darcy Kuemper is a serviceable backup and had a .920 SV% and 2.52 GAA in 29 games between the Kings and Coyotes, but he's not the caliber of Raanta.
Other Options: Alex Galchenyuk, Dylan Strome, and Jakob Chychrun
Calgary Flames
James Neal
The Flames signed James Neal after he had another 25-goal season with the Golden Knights. He joined Patrick Kane, Phil Kessel, Alexander Ovechkin, and Jonathan Toews as the only players to score 20-plus goals every season since 2008-09. His consistent scoring will improve an offense that tied for 28th in goals last season. He rounds out a strong Calgary top-six in which every player scored at least 14 goals and 44 points last season.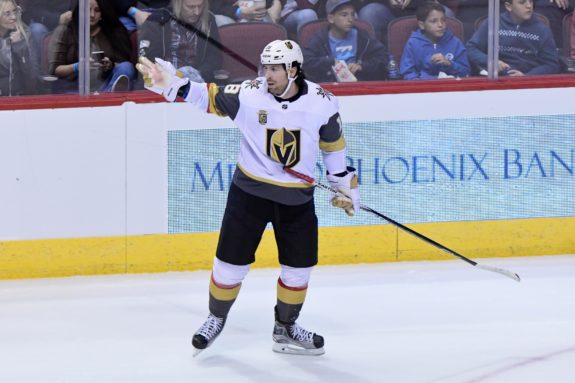 Neal also brings a winning mentality the Flames have lacked in recent seasons, one of the reasons the team dealt Dougie Hamilton. Neal has appeared in every postseason since 2011 and averaged at least .50 points per game in five of them.
He should address Calgary's bottom-five power play as he has two seasons with double digit goals on the man advantage. He also became a stronger two-way player in recent seasons and last year he had his highest five-on-five turnover margin since 2010-11.
Given Neal's presence on the ice and his leadership in the locker room, the Flames should be a favorite to return to the playoffs this season. They were already a talented team and he pushes them over the edge.
Other Options: Mike Smith
Edmonton Oilers
Jesse Puljujarvi
Since McDavid debuted in 2015, the Oilers have been trying to find him competent wingers. In his three seasons, his most linemates have included Jordan Eberle and Benoit Pouliot in 2015-16 and Patrick Maroon and Leon Draisaitl the past two seasons. There have also been stretches in which Milan Lucic played on McDavid's line.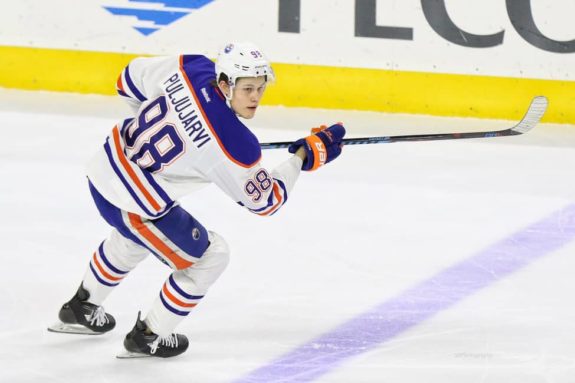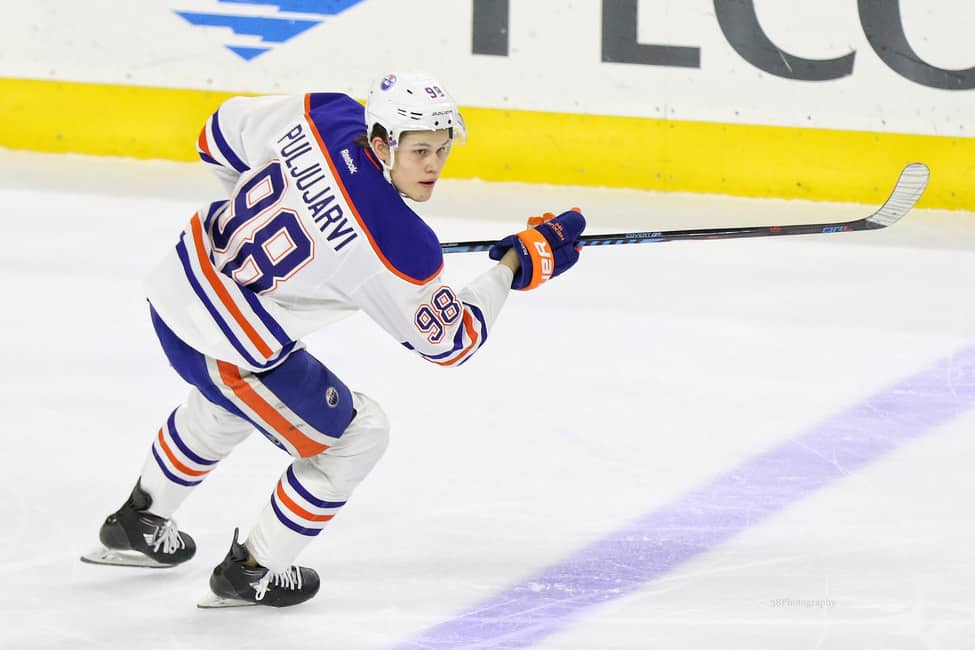 Something has to change this season, though. Eberle, Pouliot, and Maroon are gone, Lucic is too slow, and Draisaitl needs to play center. That's where Jesse Puljujarvi comes in. He was Edmonton's 2016 first round pick and struggled to find playing time in 2016-17. Last season, he played 65 games and scored 12 goals and 20 points, generally in a third line role.
He also played with McDavid and they controlled well over 50 percent of scoring chances when together. Puljujarvi is the type of player McDavid needs on his wing. He is fast and has the hockey sense to go where he's needed to create chances. It's similar to how Connor Sheary and Chris Kunitz thrived with Sidney Crosby with the Pittsburgh Penguins. Neither was the most talented player, but had high hockey IQ's and were strong enough skaters to keep pace with Crosby.
If Puljujarvi can play his way onto McDavid's wing, it will help Edmonton's roster. It will allow Draisaitl to center the second line and for Ryan Nugent-Hopkins to either play on McDavid's wing, center the third line, or be traded. However, if Puljujarvi doesn't work out, it may force Draisaitl back to the top line given his chemistry with McDavid, which will hinder the team's center depth.
Other Options: Cam Talbot
Los Angeles Kings
Ilya Kovalchuk
Russian winger Ilya Kovalchuk returns to the NHL after five KHL seasons. Prior to his departure, he had a Hall of Fame career with 816 points in 816 games. In the KHL, he had 327 points in 298 games, including 31 goals and 63 points in 53 games last season. The Kings signed the 35-year-old to a three-year deal in hopes that he can spark their 17th-ranked offense which scored three goals in an opening-round sweep against the Golden Knights.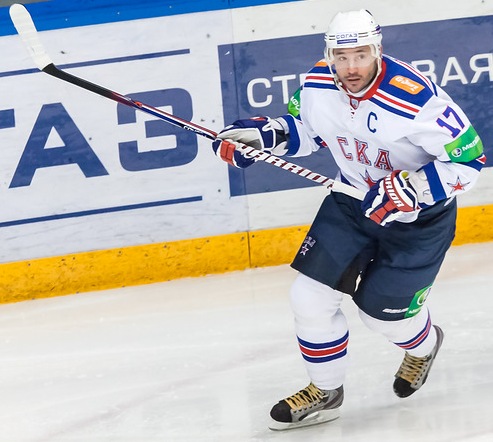 The Kings struggled offensively last season despite 92 points from Anze Kopitar, 62 from Dustin Brown, and 61 from Drew Doughty. They also got an excellent season from Jonathan Quick in net. All four were important to the Kings returning to the playoffs last season and if one of them is significantly injured this season, the team will be in trouble.
But that's not a surprise as their values are widely known. That's why Kovalchuk is their most important player. Had he been with them in last year's postseason, they almost certainly wouldn't have been shutout twice in four games. He represents the reliable and consistent scorer they have lacked in recent seasons and should boost a power play that tied for 17th last season.
Is Kovalchuk fast? No, but he has never relied on speed to create chances. However, he is smart and, considering he is their only offseason addition, he represents their biggest chance to win a third Stanley Cup with their core.
Other Options: Jonathan Quick and Jeff Carter
San Jose Sharks
Timo Meier
Winger Timo Meier had a great sophomore season in 2017-18 and was especially good in the postseason with two goals and five points in 10 games. In the playoffs, he played with Chris Tierney and Kevin Labanc and the line was one of the team's best. In the regular season, he mostly played with Tierney and Joe Pavelski, but bounced around all four lines.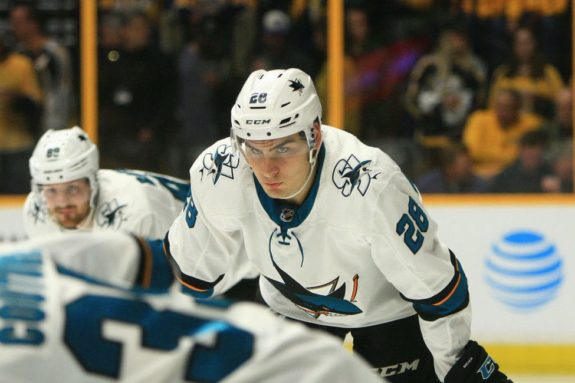 Last season was Meier's first full one and he played well with 21 goals and 36 points, both career bests. He was a strong even strength player as 30 of his 36 points occurred five-on-five and is further indicated by his positive metrics relative to teammates. After the Sharks missed out on John Tavares and traded Mikkel Boedker this offseason, they have a top-six opening that should belong to Meier.
At 21 years of age, he has proven he can play at a high level in the NHL, even on the biggest stage. His per-60 rates at five-on-five improved in nearly every category between his rookie and sophomore seasons even with an increase in playing time. With a further uptick in minutes this season, he should continue to develop as a playmaker and a production increase should result.
Meier has always adjusted well as he progressed through the levels of hockey and there's no reason to think he won't adjust this time. For example, in his first QMJHL season, he averaged just over a half-point per game. In his last two junior seasons, he was well over a point per game player, including his final season when he had 87 points in 52 games. On a San Jose roster that has an aging core, the success of young players like Meier is vital as the team moves forward.
Other Options: Tomas Hertl and Joakim Ryan
Vancouver Canucks
Bo Horvat
With the retirements of Daniel and Henrik Sedin, the Canucks will have new faces of the franchise for the first time in nearly two decades. Center Bo Horvat is a strong a candidate to take that role. Although only 23, he is entering his fifth season and looking to build off his most productive season. In 64 games last season, he had 22 goals and 44 points and set career highs in goals and points per game while averaging the most minutes of his career.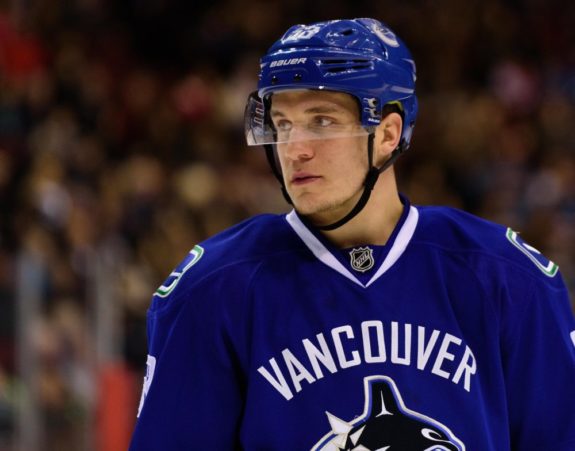 He also played in all situations and had his best season on both special team units. At five-on-five, he mostly played with Brock Boeser and Sven Baertschi and positively impacted Boeser's metrics in a big way. Horvat is Vancouver's most important player this season because he is their first line center and drives play for Boeser, their best goalscorer.
Whether or not Horvat is a long-term top center remains to be seen. The Canucks have Elias Pettersson, Jonathan Dahlen, and Adam Gaudette as center prospects and Pettersson has higher offensive upside than Horvat. Plus, Horvat is developing into a strong two-way center and could best serve in a second line role.
While Pettersson is in the NHL this season, it will be his first in the NHL and Horvat will still center the top line, for now. Because of that, a strong season from Horvat while facing the toughest competition of his career will go a long way to helping the team's rebuild.
Other Options: Elias Pettersson
Vegas Golden Knights
Tomas Tatar
The Golden Knights acquired Tomas Tatar at the 2018 trade deadline and he struggled afterward with four goals and six points in 20 games. Although Vegas acquired him to bring immediate production, the main reason for the trade was to provide insurance against losing James Neal via free agency, which they did.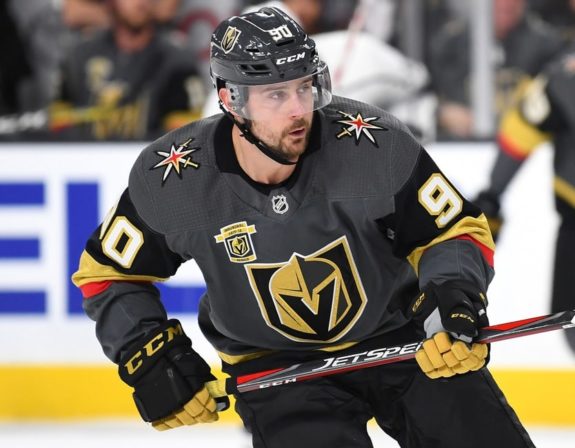 Although Tatar's five-on-five metrics were in line with his career averages, his scoring rates per-60 regressed from 2016-17. He typically played with Erik Haula and Neal on the second line, the same line he should find himself this season, just with more talented linemates in Paul Stastny and Alex Tuch.
Tatar is Vegas' most important player this season because they have to replace the 41 goals they lost this offseason when Neal and David Perron signed elsewhere and Tatar has the longest track record of consistent scoring with four straight 20-goal seasons. Defenseman Shea Theodore is another option given his talent level and playoff struggles, which were likely the result of tiring out, but he should rebound this season.
Other Options: Marc-Andre Fleury and Theodore
*All stats came from Hockey-Reference, Natural Stat Trick, HockeyViz, KHL.RU, and Elite Prospects.
My name is Kyle, and I'm the managing editor of The Hockey Writers. I joined THW in Oct. 2017 and am always striving to bring you the best hockey coverage possible. You can email me directly at kyle@thehockeywriters.com.