On Jan. 2, general manager Bill Zito announced the Florida Panthers' roster for their 2020-21 training camp. The roster includes 39 players – 21 forwards, 13 defensemen, and five goaltenders.
The Panthers' training camp, which began on Jan. 4, is typically held at their practice facility, the Panthers IceDen in Coral Springs, Florida. However, this season, the team decided to move their training camp to their home arena in Sunrise, Florida. The BB&T Center, the first arena in the NHL to receive the International WELL Building Institute (IWBI)'s WELL Health-Safety Rating for Facility Operations and Management, offers more space to better facilitate COVID-19 protocols and social distancing. Furthermore, the Panthers created an outdoor weight room and will hold as many activities as possible outside.
In addition to filling their active roster, the Panthers will have to decide who will make up their taxi squad. This season, each team will have a taxi squad of four to six players that can be called up if a team has positive COVID-19 tests. This season's new regulations and just a couple of short weeks to put the team together present a difficult challenge for all teams in the NHL. When asked about preparation for this season's training camp, Zito said, 
"There's certainly going to be a modification to the way a traditional training camp has been held…Both the physical and mental preparation of the players has to be altered a little bit as well as [our team's] chance to examine the respective depth that each team might have."
Zito is giving goaltender Scott Darling and defenseman Kevin Connauton a chance to earn a depth spot with the team. Both players signed a professional tryout agreement with the Panthers a few days ago. Let's take a look at how they stack up entering training camp:
Scott Darling
Although he's technically been a member of the Panthers before, the 2020-21 training camp will be Darling's first real chance at landing a spot on the team. In 2019, he was traded to South Florida for James Reimer, but the Panthers ultimately bought out his contract. The 2018-19 season was the last time he played in the NHL.
The 32-year-old netminder has played in 126 NHL games, playing for both the Chicago Blackhawks and the Carolina Hurricanes. He has a career save percentage (SV%) of .908 and a goals-against average (GAA) of 2.72. Darling is well known for the pivotal role he played during the Chicago Blackhawks' 2015 Stanley Cup championship. He was in net for 14 games during that regular season and five games during the playoffs.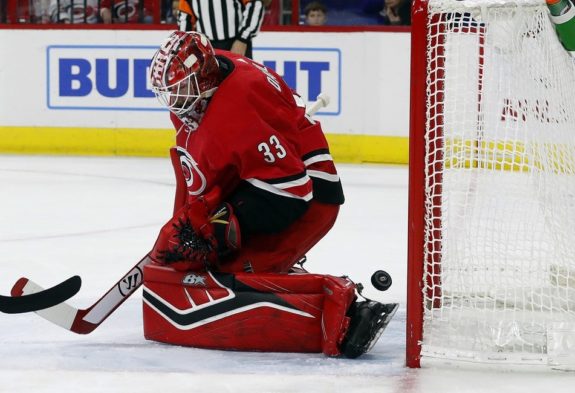 Darling spent the 2019-20 season with HC Innsbruck in the EBEL. During his time in Austria, he posted an underwhelming .898 SV% and 3.34 GAA in 33 games. Darling's 2019-20 stat line makes it somewhat surprising that the Panthers brought him in, especially with their talented pool of goaltenders. However, if Darling can land a roster spot with the AHL Charlotte Checkers, he could be a valuable resource and mentor within Florida's goaltending room. During the offseason, Darling stated, 
"I would happily play in the AHL, but outside of that, I might just hang them up if that's the case…The whole thing with me is I'm very proud of my 10 years pro and I'm not going to cry myself to sleep at night if I never play another NHL game, but I think I'm going to take another run at it."
Kevin Connauton
Connauton played most of the 2019-20 season with the AHL Colorado Eagles. In 38 games, the defenseman tallied five goals and 33 assists. Connauton was called up to the NHL for a few games last season, too. Although he did not score a point during his four regular-season games with the Colorado Avalanche, he was able to record an assist during his four playoff appearances.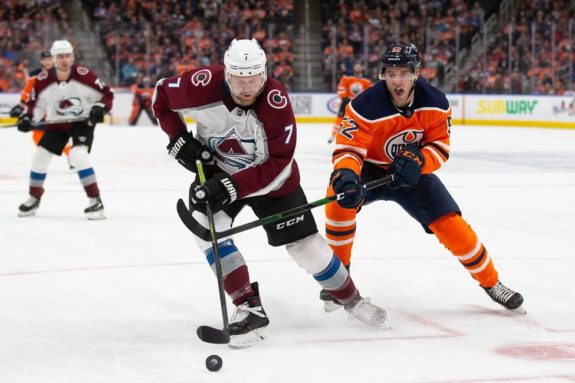 The 30-year-old blueliner is no stranger to playing at the NHL level. Connauton has played a total of 314 NHL games for the Dallas Stars, Columbus Blue Jackets, Arizona Coyotes, and the Avalanche. During his NHL career thus far, he recorded 27 goals and 49 assists. Connauton will be looking to earn his spot alongside the Panthers' newest defensemen, Radko Gudas and Markus Nutivaara. He will also be competing against youngsters such as Brady Keeper and Chase Priskie. If Connauton plays well, he could land a roster spot in the AHL or even on the Panthers' taxi squad. 
It is unlikely neither Darling nor Connauton will make the Panthers' 23-man active roster at the start of the 2020-21 season. However, their experience in the NHL will provide valuable knowledge to the young players participating in the Panthers' training camp. Furthermore, by providing additional competition for roster spots, Darling and Connauton will push current Panthers to be at their best as they prepare for the season ahead.
---
---