After the 2021 World Junior Championship Semifinals saw Canada dominate Russia 5-0 and the USA bypass Finland 4-3, the two powerhouse nations are set to meet in the gold medal game. With these countries already considered amongst the favourites, it makes sense that the tournament's stats see their respective rosters lead the way in all major categories. Both have game-breaker type players being looked upon to lift their side to a higher podium finish.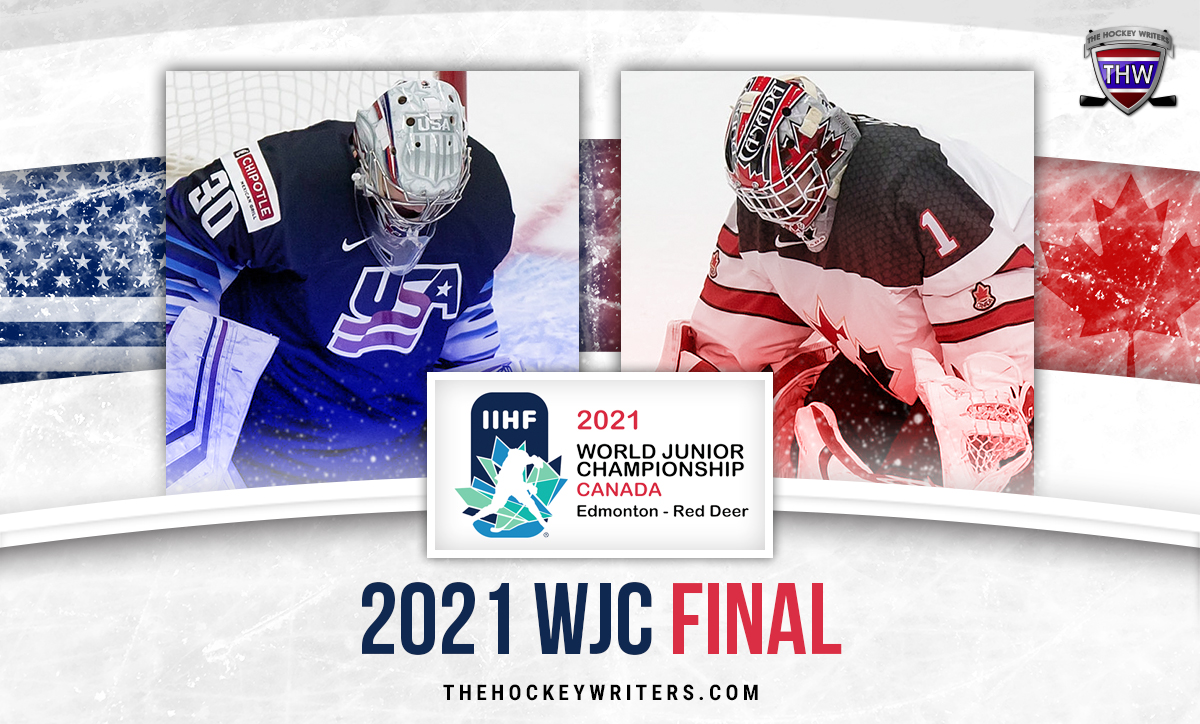 RELATED – World Juniors Blowouts & Why It's Never Wrong to Run Up the Score
It would be difficult to overlook the fact that Canada held the spotlight entering the competition, with many picking them as the favourites to win it all. They've yet to lose a game and hope that streak continues, while the USA suffered their only defeat in the first preliminary match against Russia. With these lineups full of NHL-calibre talent, there are some key roster spots to pay special attention to.
Canada's Top Calibre Talent
Through six contests thus far, Canadian players have outscored their opponents 41-4. Leading the way with eight goals and eight assists is forward Dylan Cozens, as his 16 points have him tied for the tournament lead. Enjoying a strong run through his second year competing, Cozens now sits tied for fourth all-time in Team Canada production at the World Juniors.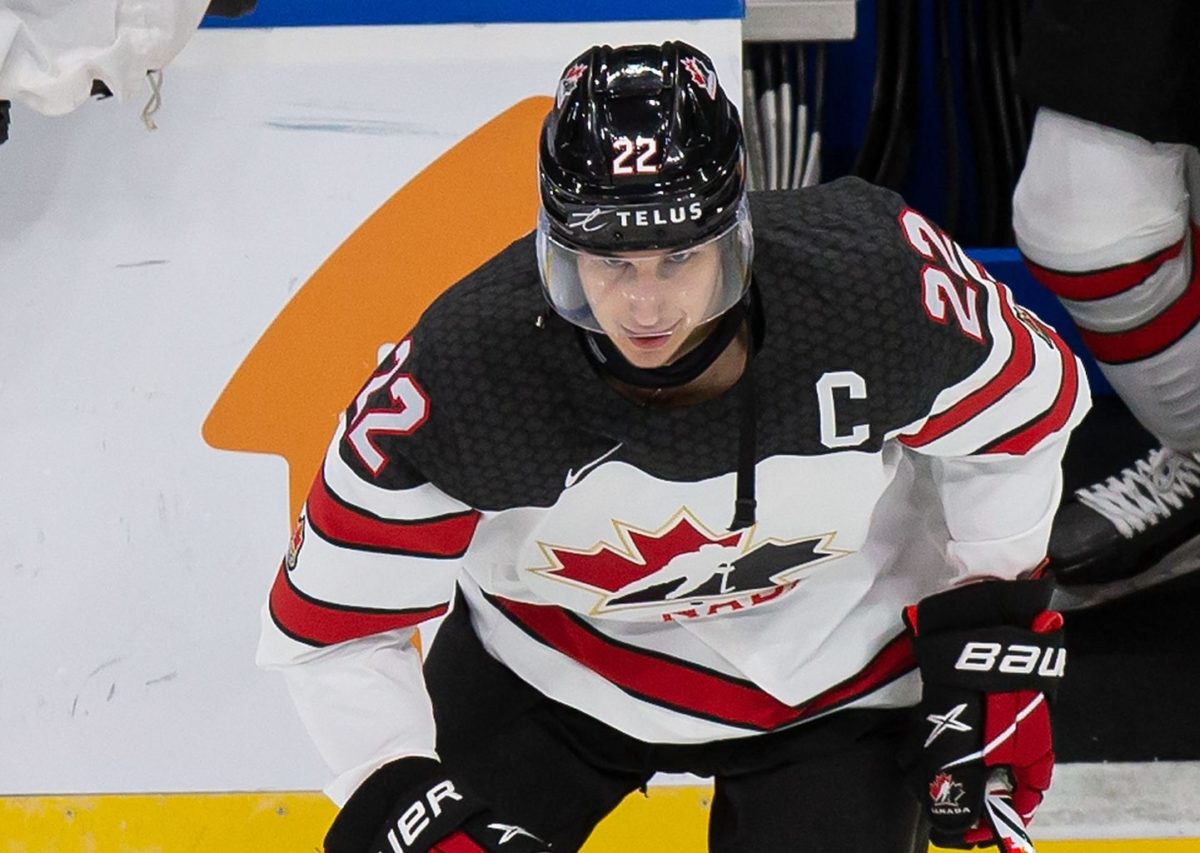 Only needing one more to put him in a tie for second on that list, Cozens would then sit alongside Brayden Schenn and Jordan Eberle with 26 points. Seven more would see him overtake Eric Lindros for first. And while that's unlikely, what we know for sure is that Canada has to expect a big game out of Cozens, anticipating the type of performance he's now made his norm.
While Bowen Byram's five points through six games might not seem worthy of a headline, this highly touted defensive prospect progressing that far beyond the mere two assists he earned last year should. What's more, is that on top of his newly found production, Byram is a plus-14 heading into the championship game. That leads his team and the tournament, leaving little doubt that he does far more to help while he's on the ice.
RELATED – NHL Playoffs and the Myth of 'Canada's Team'
Although Canada's offensive prowess has been an unignorable narrative, it would be a disservice to overlook the solid goaltending they have also enjoyed. Devon Levi currently leads the tournament in wins (six), save percentage (.975), goals against average (0.53), and shutouts (3). Doing more of what he's already proven he's capable of, Levi can make history as one of Canada's best to ever play between the pipes.
Canada has nine players in the tournament's top 20 for production to this point. Yet, there's no denying that Cozens has taken this team under his wing. On the backend, the top nine spots in plus-minus are filled by Canadians, while Byram's well-rounded approach is second to none. And showcasing that he's a superstar on the world stage, Levi is an easy pick for who you'd want in your net when it matters most.
USA's Undisputed Star Power
Not to be easily outdone, Team USA is the only other team to achieve six wins as they make their way towards competing for the better podium finish. Their 34 goals scored is second to Canada's total. That seems to be a common theme between these two nations, as the USA also finds itself beaten only by Canadian players in a number of major categories.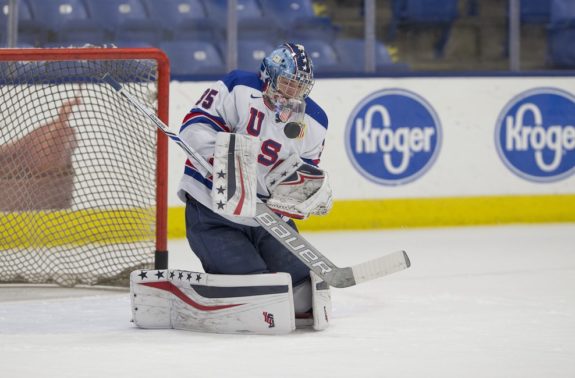 Their outlier is Trevor Zegras, who now shares the tournament lead with Canada's Cozens. They both have 16 points, thus far. Zegras has worked his way up to being tied with Jeremy Roenick for second on Team USA's all-time production list, through his second year in this tournament. Three more and he'll pass Jordan Schroeder for first. How much more he'll earn is yet to be seen, while the USA hopes it's enough to help them to a first-place finish.
Although the USA's defensive game hasn't had nearly the same level of attention, it's important to give 18-year-old Brock Faber the credit he's earned for his balanced play. His five assists have helped, but his highlight is being the lone non-Canadian to crack the top 10 with his plus-8 rating. He's young, yet effective. Team USA hopes to see Faber jump a few spots on that list through a strong championship effort.
RELATED – Blackhawks Look to Their Future at the 2021 World Junior Championship
If this tournament didn't include Levi's contributions for Canada, Spencer Knight's control of the USA's crease would surely top all goaltending stats across the board. Being second in wins (5), save percentage (.922), goals against (1.98), and shutouts (2), Knight has lifted this lineup to a level they wouldn't have reached without him. Team USA anticipates much of the same, if not more, through the gold medal game.
While the USA may only have one skater in the tournament's top, Zegras' totals are enough to account for at least a few more spots. In a competition where 19-year-olds typically dominate, a younger Faber has proven he belongs as he looks to keep up his impactful play. And with the confidence that the majority of incoming chances will be foiled, it's safe to say that the US wouldn't want to see anyone other than Knight in their net.
Reigniting This Continental Rivalry
Whenever these cross-border foes faceoff, storylines are never lacking. Meeting in the 2021 World Junior Championship Final is no different. Canada has dominated throughout this tournament, which most onlookers expected them to do. While the USA has done all it can to demand a share of the spotlight. These nations have proven to be the best in this year's competition, so it's only fitting that they'll now fight for first.
Although Canadian fans would like to rest easy knowing that Cozens, Byram, and Levi are leading the way, American backers expect to witness Zegras, Faber, and Knight infuse some justifiable fear. Whichever side you're on, neither of these teams should be taken lightly.
Any game that has this tier of potential stars headlining the talent is a must-watch. While odds look good for all to find their way into the NHL, this is likely the only time we'll witness these game-breakers collectively compete alongside one another. Despite these countries earning their share of dominance along the way, these key players are sure to keep this one a much closer gold medal battle.
All the 2021 World Junior Championship Team Information:
Austria — Team Preview — Roster
Canada — Team Preview — Roster
Czech Republic — Team Preview — Roster
Finland — Team Preview — Roster
Germany — Team Preview — Roster
Russia — Team Preview — Roster
Slovakia — Team Preview — Roster
Sweden — Team Preview — Roster
Switzerland — Team Preview — Roster
USA — Team Preview — Roster
Selection Camp Invites by NHL Team
Draft Eligible Players to Watch
One Player to Watch for Each World Junior Team
7 Predictions for the 2021 World Junior Championship
---
---