The Winnipeg Jets opened their truncated camp on Jan. 3 and have began skating at the Bell MTS Iceplex.
Related: Jets 2020-21 NHL Training Camp Storylines
They're only two skates and one media availability in but there's already plenty to digest. Here's a breakdown of everything you need to know from their opening days.
Laine Evasive About Trade Request
When asked to respond to comments his agent Mike Liut made in October that it would be mutually beneficial if the Jets trade him, Patrik Laine was equal parts evasive and dismissive.
"I'm here, aren't I? That's the only thing I'm worried about right now. I'm not in charge of what other people are saying," the Finnish sniper said on a day the Jets initially weren't going to make him available to local scribes at all.
"I don't worry about that stuff," he said. "Even Wayne Gretzky got traded. People get traded all the time. It's a part of the game you need to be aware of. Right now, I'm just worried about working hard here, being the best player I can be, and (helping) these other guys be at their best."
Laine fired 28 goals and added 35 assists for 63 points last season, a campaign in which he took leaps and bounds to becoming a complete player. He is in the final year of a two-year prove-yourself bridge deal and will be a restricted free agent again in summer.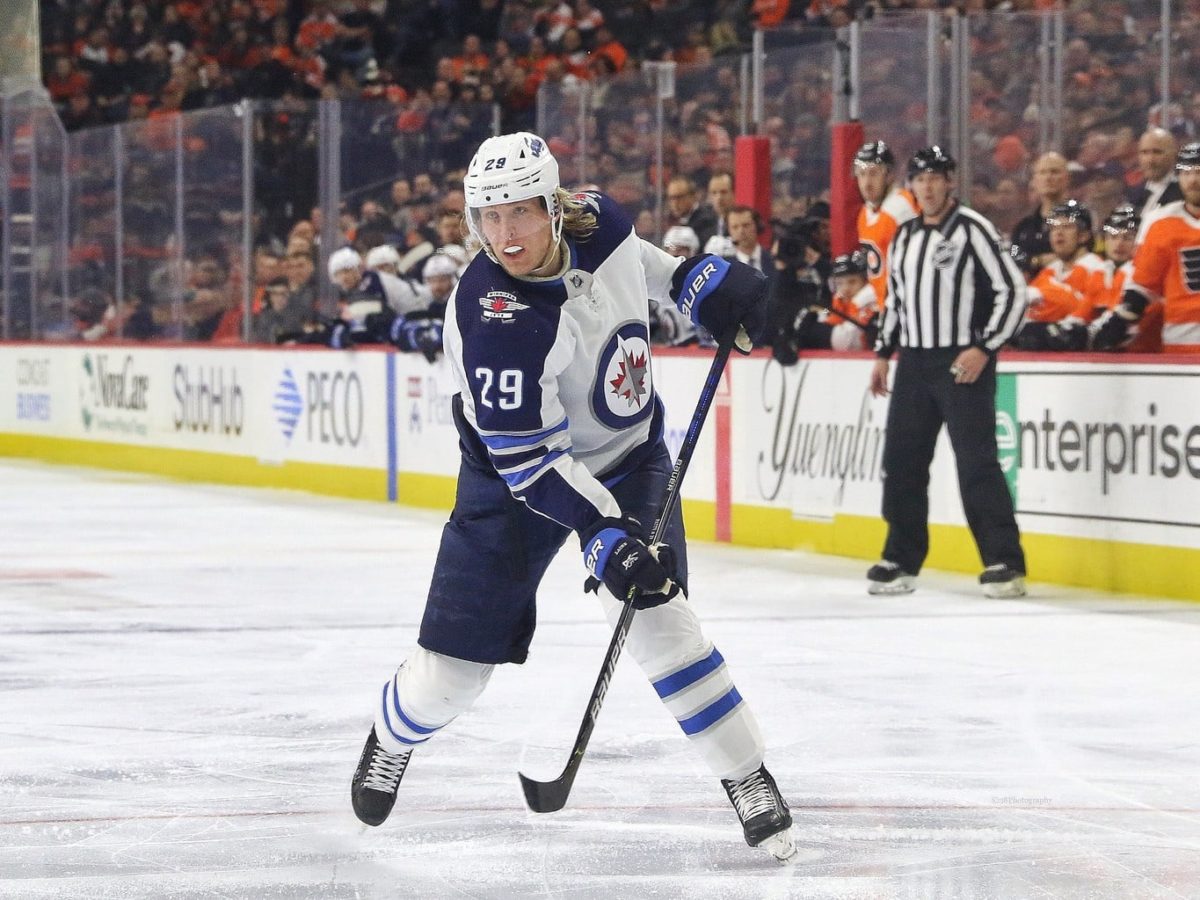 Laine was asked a number of times if he wanted be traded, but he continually stick-handled away from that line of questioning and was non-committal, saying he doesn't pay attention to what Liut says. He also said he didn't want to be a distraction but just wanted to play hard as a team and as an individual.
However, by neither confirming nor denying he and his agent were on the same page regarding the trade request, he guaranteed he will continue to be just that — a distraction — both during camp and into the regular season.
Second Line Personnel Surprises
Many, author included, assumed that Paul Stastny — who was reacquired by the Jets from the Vegas Golden Knights in October — would slot right back between Nikolaj Ehlers and Patrik Laine on the second line.
Related: Jets' Trade for Stastny is a Smart Stop-Gap Solution
The now-34-year-old thrived in that role down the stretch in 2018, recording four goals and nine assists in the regular season and six goals and nine assists during the Jets' run to the Western Conference Final.
However, on Monday, he skated on a line with Kyle Connor and Patrik Laine, while Ehlers skated with Scheifele and Blake Wheeler. Head coach Paul Maurice said the straight-line speed Connor possesses is what Stastny and Ehlers need to succeed.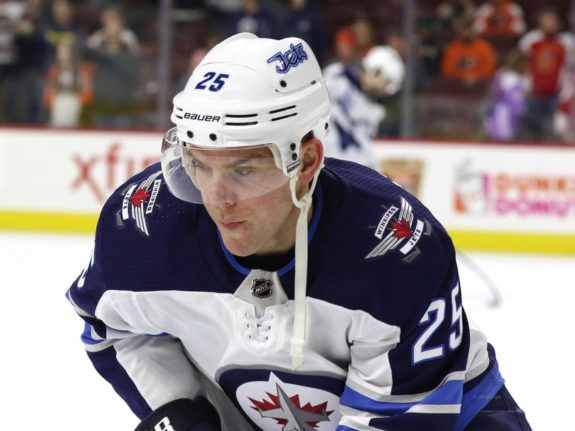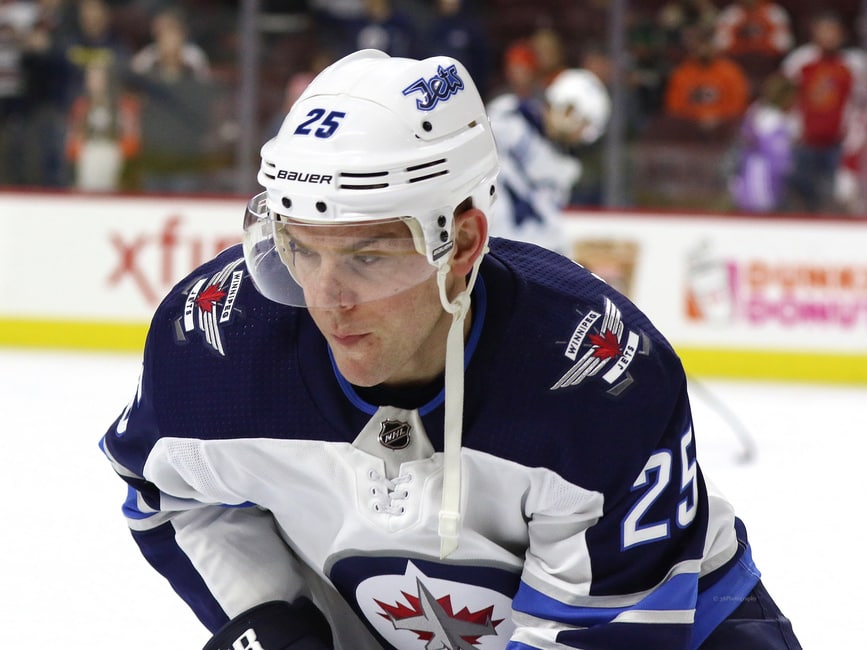 It's highly likely, then we'll see those line combinations early in the 56-game regular season, which begins for the Jets on Jan. 14 with a matchup against the Calgary Flames. But if they get off to a slow start, Maurice will undoubtedly bring out his famous line-blender.
Samberg Not Likely to Get a Long Look
Dylan Samberg, one of the Jets' two top defensive prospects along with Ville Heinola, is unlikely to get a long look in training camp, Maurice said. Samberg, 22, hasn't played since the NCAA season shutdown prevented University of Minnesota-Duluth Bulldogs club from pursuing a third-straight NCAA Frozen Four championship.
Related: Winnipeg Jets Top 10 Prospects for 2020-21
Maurice said he doesn't want to see young guys on the taxi squad and not playing, so it appears the 2017 second-rounder will be sent to the Manitoba Moose when the AHL season begins Feb. 5. That will be much to the chagrin of many Jets' fans, who were hoping to see him in a big-league top-four role.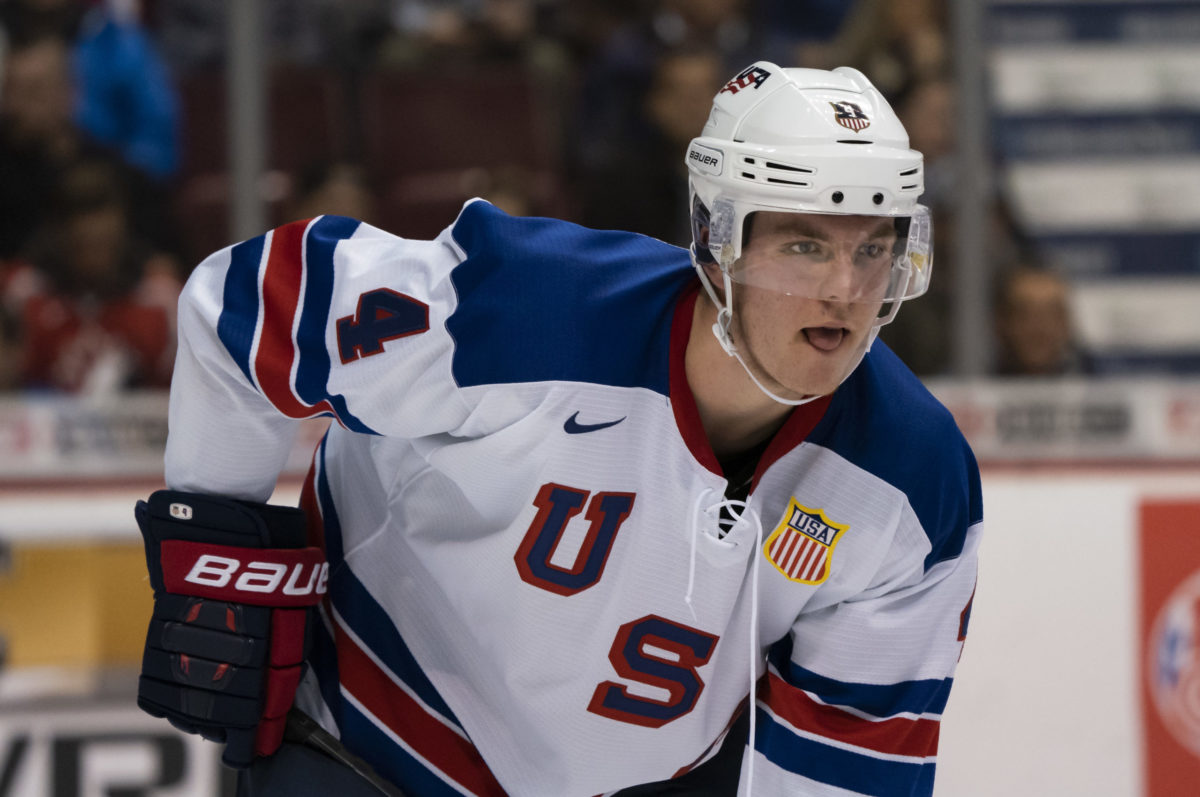 That'll thin out the left-side logjam the Jets have on defence. Nathan Beaulieu, Derek Forbort, Heinola, Sami Niku, and Luca Sbisa will all battle for the two left-handed blue-line gigs behind Josh Morrissey,
Perreault, Lewis On the Shelf Already
Mathieu Perreault participated in practice on Monday — with The Athletic's Murat Ates noting that "he looked fast and battled like crazy" — but the 32-year-old suffered some kind of injury and is on the "unfit to practice" list for Tuesday. Perreault dealt with a number of injuries last season that limited him to 49 games.
Trevor Lewis, meanwhile, is on the "unfit to practice" list as well.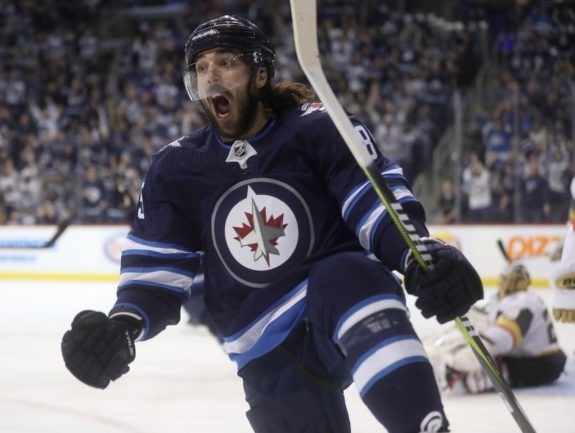 Not being able to show his stuff will make the veteran centre's battle for a roster spot even harder. Lewis, a two-time Stanley Cup winner, signed a PTO with the Jets prior to training camp after 12 seasons with the Los Angeles Kings.
Dano Waived
Marko Dano was placed on waivers Tuesday afternoon.
The 26-year-old, who spent parts of four seasons in the organization between 2015 and 2019 and suited up for 82 Jets games was signed to one-year, two-way contract earlier this month.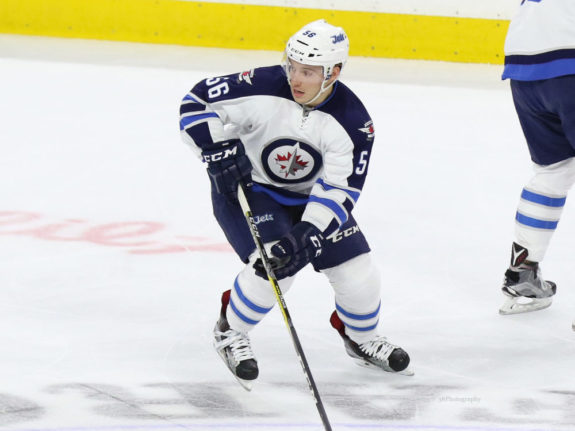 He played two games for Trencin Dukla of the Slovakian Extraleague on an overseas loan and recorded two goals and an assist before suffering a broken wrist that required surgery. That came after he pulled a groin muscle in practice and missed four games. He was also shelved with COVID-19 as the virus circulated among his teammates in October.
It's unclear if Dano has fully recovered from that surgery. However, being waived means he's guaranteed to begin the season either with the Moose or on the taxi squad if he isn't claimed.
---
---