The Winnipeg Jets' training camp begins on Jan. 3, the first time they'll take to the ice together since early August when they were dispatched by the Calgary Flames in the Stanley Cup Qualifying round.
Related: Jets' Brief, Disappointing Playoffs Filled with "What Ifs?"
Training camp is truncated to just 10 days and there aren't any preseason games, but there are still some storylines to keep an eye on as the team prepares for a 56-game slugfest in the all-Canadian North Division that begins on Jan. 13.
Left-Side Defensive Competition
The Jets have a left-side logjam on defense with seven players vying just three spots. Josh Morrissey will continue in the role as the left-side top pairing d-man, but after that, it's anyone's guess.
There's Ville Heinola and Dylan Samberg, the Jets' two top defensive prospects who will both be given an opportunity to challenge for a top-four role. Heinola may have the edge as he'll be coming in hot after playing top-pair minutes for Finland at the World Junior Championship in Edmonton. He's been outstanding during round-robin play in Edmonton.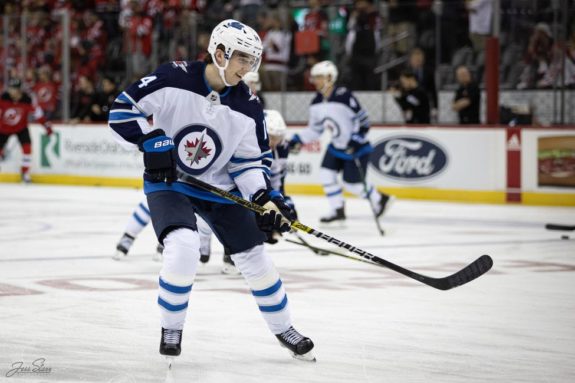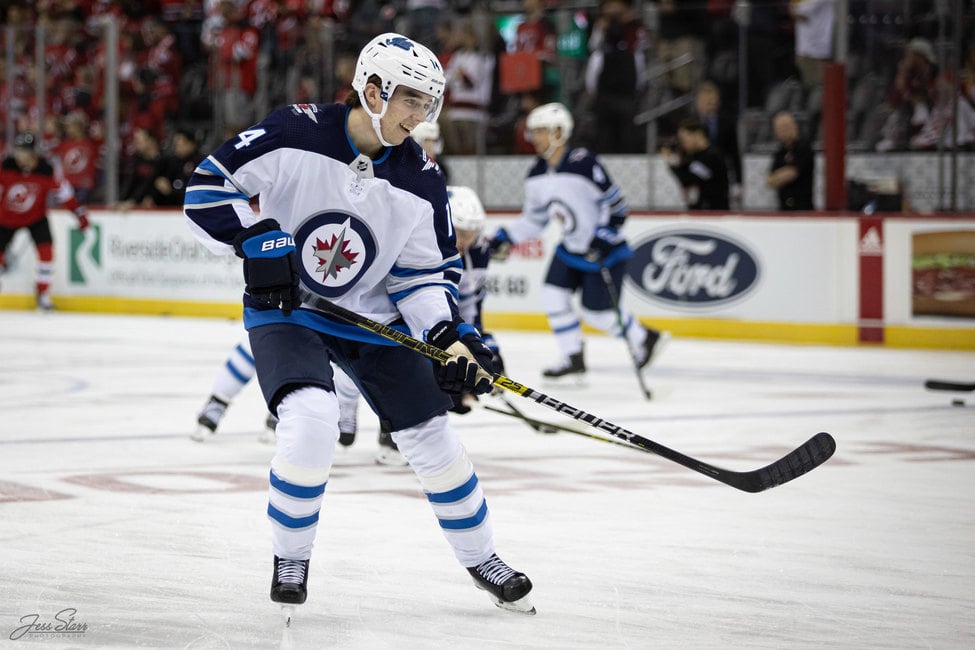 But then there's Derek Forbort, the 6-foot-4, 220-pound product whose 275 games of NHL experience with the Los Angeles Kings and Calgary Flames may give him the inside track to play with Neal Pionk on the second pairing.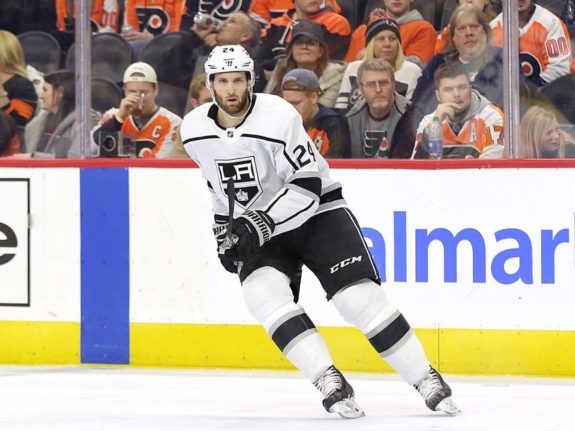 Also in the mix for jobs are Nathan Beaulieu and Sami Niku, who are both looking to rebound after injury-riddled 2019-20 seasons.
Related: Can Derek Forbort Help the Jets' Defence?
Competition will be intense, and expect local media to be grilling head coach Paul Maurice and co. often about who might crack the opening-night roster.
The Battle for Bottom-Six Slots
While the Jets' top-six is set, personnel wise, there will be fierce battles for bottom six slots.
Locks for lines three and four are centres Adam Lowry and Andrew Copp, Jansen Harkins — who was highly impressive in 29 games down the stretch after being called up from the Manitoba Moose — and Mason Appleton. It would be five locks if RFA Jack Roslovic were to re-sign.
Related: Jets' 5 Unanswered Questions for the 2020-21 Season
If Roslovic doesn't put pen to paper in time — it was reported Tuesday that he won't report to Winnipeg and will remain home in Columbus until he signs a new deal — there will be two slots for David Gustafsson, Joona Luoto, Nate Thompson, Dominic Toninato, and Kristian Vesalainen to battle for. All except 2017 first-round pick Vesalainen saw NHL action last season.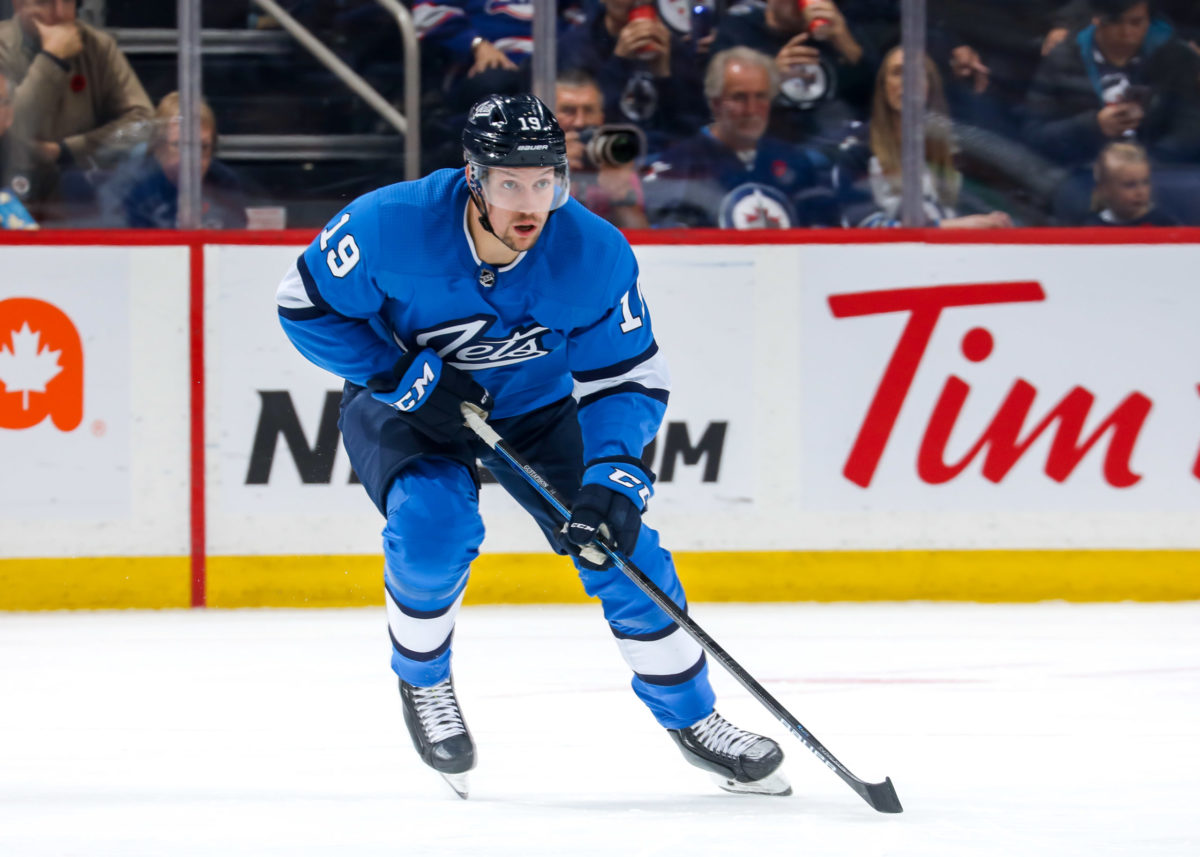 It's also worth nothing that Gustafsson is dealing with an injury he suffered on his overseas loan with Tingsryds AIF and his status for training camp is unknown.
Even if they don't crack the opening night roster, some of the above will inevitably make the taxi squad the NHL has implemented so teams can keep more players close at hand in the event of COVID-19 outbreaks.
Related: Jets Have Good Options for an Extended 2020-21 Roster
Adding a further wrinkle into things will be Cole Perfetti, who like Heinola, will be reporting to Winnipeg after the World Juniors wrap up.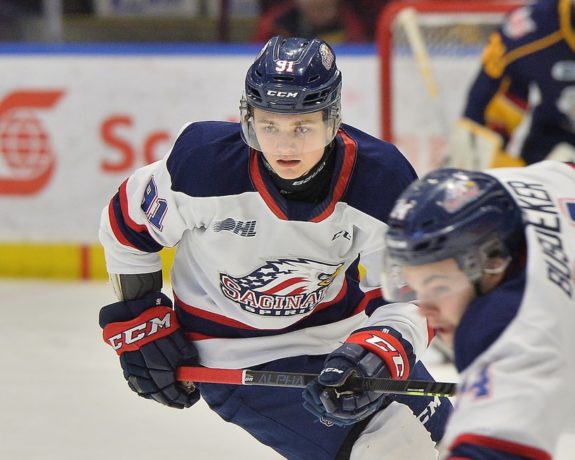 The idea of keeping the 2020 10th-overall selection around is quite compelling considering the OHL has postponed their proposed Feb. 4 puck drop until further notice and may not allow body-checking if they're able to play at all. It may be best for his development to play in the NHL in a sheltered role, at least until the AHL season starts in early February.
Scheifele's Readiness
Every Jets fan will recall that star centre Mark Scheifele was injured by a questionable hit from Matthew Tkachuk just a few minutes into Game 1 of the Jets/Flames series in August, and was forced to miss the rest of the series with a leg injury as a result.
At the time, there was concern, even from Scheifele himself, that the injury could be career threatening.
"Initially I thought that I tore my Achilles and I was done for six months," he said back in August shortly after the Jets were knocked out. "So I definitely was in a dark place." (From 'Scheifele feels lucky, says "I'll be back better than ever,"' Winnipeg Free Press, Aug. 11, 2020.)
However, in early November, Scheifele declared himself "100 percent, no question."
"I'm not a guy who likes to take much time off," Scheifele said to NHL.com's Tim Campbell. "I think I was three weeks off the ice once I got home. I did a ton of rehab on it, lots of treatment, got it back to normal…
"I went out to test it out, to make sure it was all good on the first skate and I was unsure how that was going to feel," he continued. "But as soon as I got on the ice, it felt like it clicked in almost right away. I was like, 'Hey Mark, you can do this. You're totally fine.' So there was no looking back from there."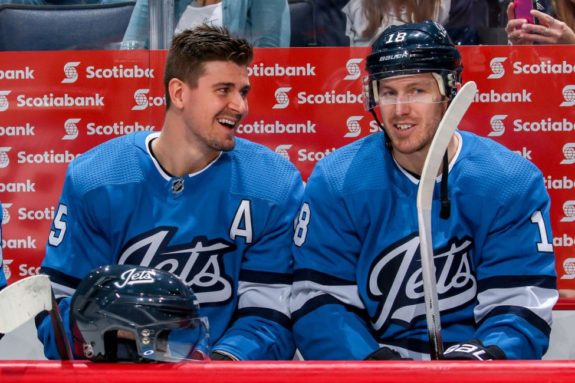 Jets fans are certainly hoping Scheifele — who posted 73 points in 71 games last season — will have no gun-shy feelings when he hits the ice this season on the top line, either with Kyle Connor and Blake Wheeler like in past seasons, or perhaps with Patrik Laine if the Finn gets his way. Regardless, they need Scheifele engaged from the get-go.
What else are you going to be keeping a close eye on when Jets' training camp begins? Comment below!
---
---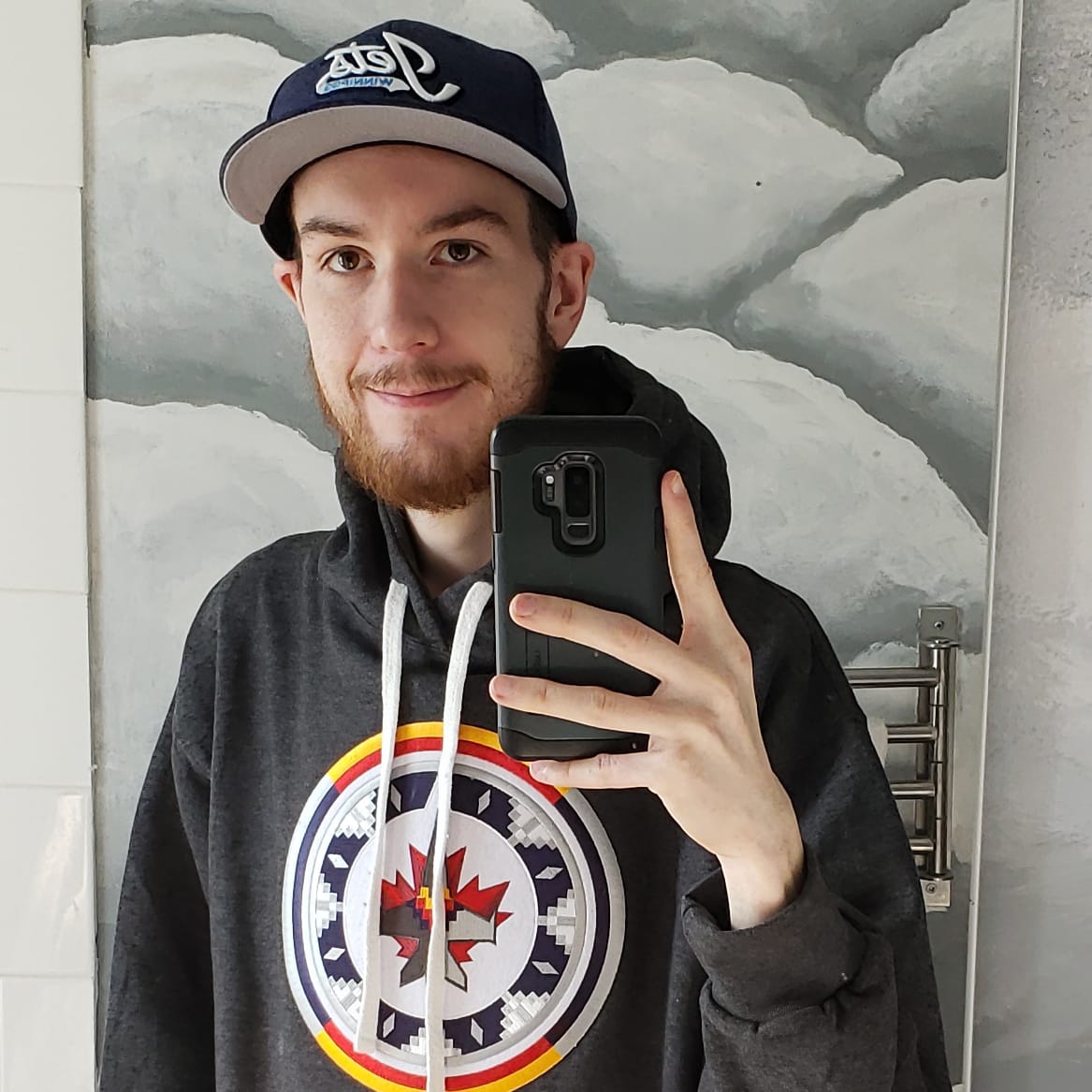 Declan Schroeder is a 27-year-old communications specialist and freelance journalist in Winnipeg, Manitoba. He holds a diploma in Creative Communications with a major in journalism from Red River College and a bachelors in Rhetoric and Communications from the University of Winnipeg.
Deeply rooted in the city's hockey culture, the original Jets skipped town when he was two and the 2.0 version came onto the scene when he was 17.