With the NHL and the NHL Players' Association finally resolving their financial disputes after contention regarding deferred payments and escrow under the CBA ground talks to a halt, they are now nearing an agreement to begin either a 52- or 56-game 2020-21 season on Jan. 13.
Among the discussions of regulations and modifications designed to make the season as safe and smooth as possible are the expansion of rosters. Recently, TSN's Insider Trading discussed the possibility of expanded rosters and so-called "taxi squads" so teams can keep players stashed in their home cities to mitigate travel issues from out-of-town AHL affiliates, such as border restrictions. (That won't be a big issue for the Jets, as the Manitoba Moose also play out of Winnipeg.)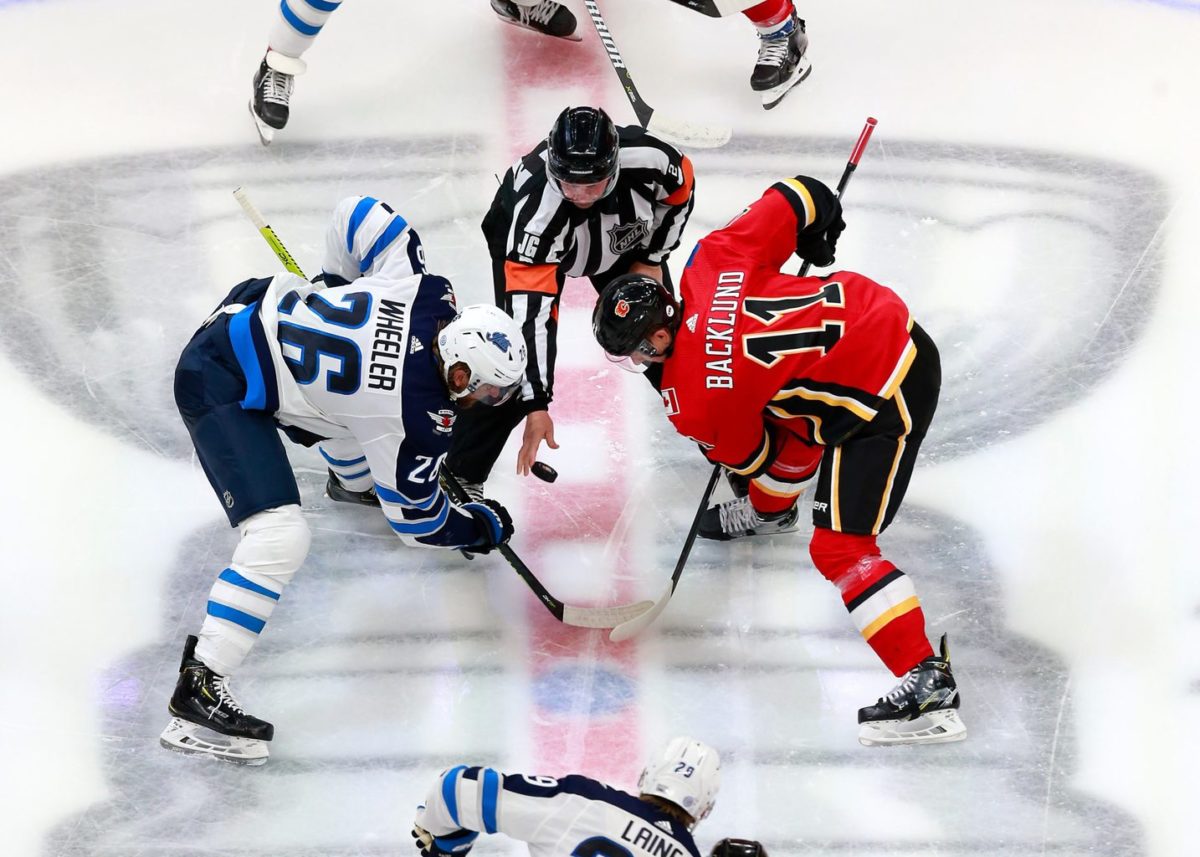 Nonetheless, extra spots mean opportunities for players on the fringes. While the exact number of players teams will be able to carry above and beyond the normal limit of 23 has yet to be determined — and one can argue that some of the players discussed below would have made the team even if rosters weren't extended — here's a look at the many personnel options the Jets have at their disposal.
David Gustafsson
Gustafsson is enjoying an excellent overseas stint with Tingsryds AIF in a first-line role. The 2018 second-round pick is third on the team with 17 points in 16 games. He's currently battling a minor injury and has sat out the past three contests.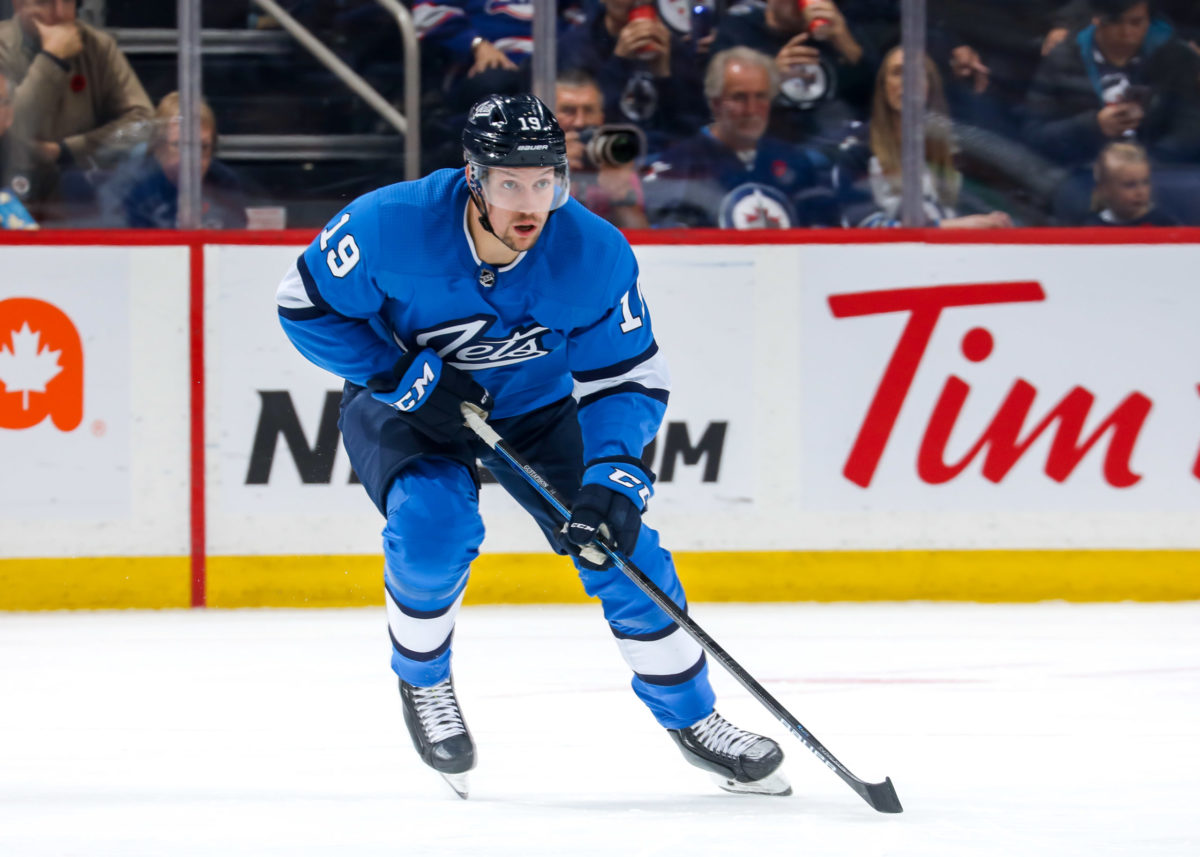 There's certainly the potential for Gustafsson to develop into an Adam Lowry-type centre and to challenge for a roster spot in 2020-21. He began the 2019-20 season by playing 22 games for the big club, scoring one goal.
After returning from an injury suffered while playing for Sweden at the 2020 World Junior Championship, he quickly got up to speed with the Moose. By the time of the AHL season shutdown, he had two goals and five assists in 13 games and was playing on the top line.
Joona Luoto
Luoto played 16 games for the Jets to begin last season, recording no points and averaging 6:35 before being sent to the Manitoba Moose and recording four assists in 18 games before suffering a season-ending upper-body injury that required surgery.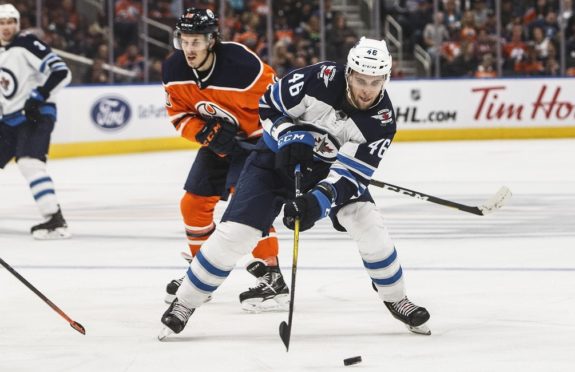 While on the outside looking in when it comes to a 23-man roster, the 23-year-old Finn could well crack an extended one.
He's currently on an overseas loan with HIFK Helsinki of the SM-Liiga and recorded four goals and five assists for nine points in 19 games before the league went on pause earlier this month due to more stringent COVID-19 restrictions.
Related: Jets' Prospects Playing Overseas Hit Turbulence in December
Sami Niku
Niku had a rotten, injury-filled 2019-20, the campaign in which a full-time role on the Jets' blue line was his to lose. He ended up playing just 17 NHL games, 13 fewer than the 30 he played in 2018-19.
The slick-skating and offensively-adept but somewhat slight Finnish d-man has a big opportunity to prove he's just as viable candidate as Ville Heinola and Dylan Samberg, who have become the Jets' top two defensive prospects and will both challenge for top-four roles in 2020-21.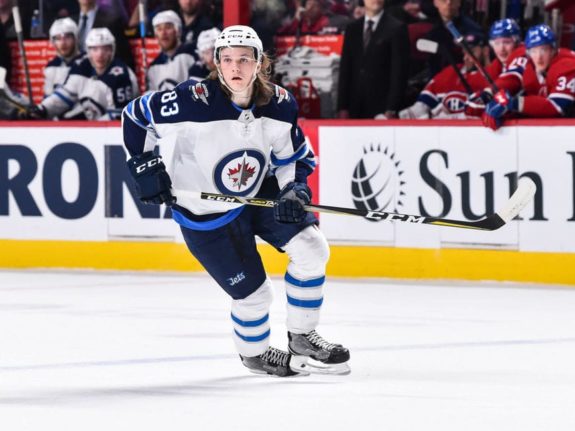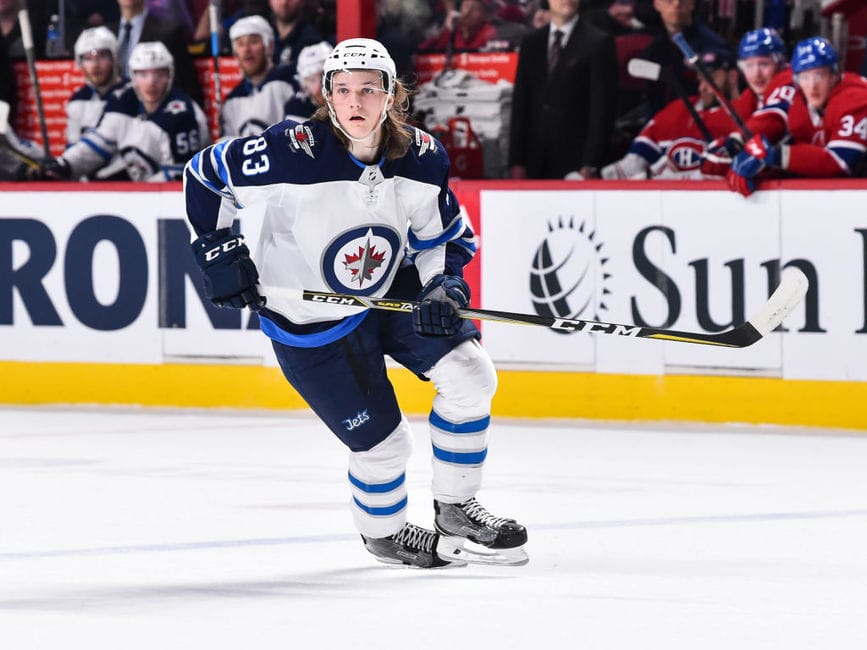 Niku prefers to play on the right, but won't knock off Dylan DeMelo, Neal Pionk, or Tucker Poolman. All routes to the NHL go through the left side, which is crowded with Nathan Beaulieu, Heinola, Derek Forbort, Samberg, and Luca Sbisa.
Related: Jets Have Left-Side Logjam on Defence
"I'm really happy about my off-season and I'm getting stronger," Niku told the Winnipeg Free Press in late October, in an article which noted he's also put on 10 pounds. "I just have to be really, really good when the season starts and do my best. I'm really confident that when I play my own game and be really, really good in the (defensive) zone, then I will get a spot."

From 'Niku Determined to Stick with Jets,' Winnipeg Free Press, Oct. 30, 2020.
Cole Perfetti
There was already a chance Cole Perfetti could capture for a sheltered role even on a 23-man roster. The probability of him sticking on an extended roster is even higher.
Related: Dear Santa: Jets' 2020-21 Wish List
The Jets have had very few draftees who were NHL-ready at 18, but the Saginaw Spirit standout — who somehow fell to 10th-overall at the 2020 NHL Entry Draft in October — could be the next in that rare group.
Perfetti possesses rare and elite offensive talent, evidenced by his consistent dominance of the OHL. The left-hander recorded 37 goals in each of his first two seasons with Saginaw, and has piled up 185 points in just 124 games.
The Whitby, Ontario product will be coming into training camp fired up — and hopefully with some brand new hardware — as he's one of the Jets' prospects on the path to the 2021 World Junior Championship.
The idea of keeping Perfetti around is even more compelling by the fact the OHL is not slated to start until Feb. 4 and may not allow body-checking. It may be better for his development to play in the NHL rather than dominate in a contactless league.
Logan Stanley
Consider Stanley to be a taxi squad member at best.
The towering d-man has improved over his past two seasons with the Moose, but remains a long-term project and is not skilled enough to unseat any of the many defenseman the Jets already have.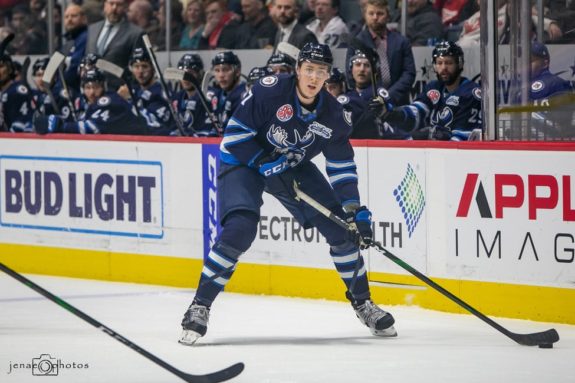 That being said, he could be an option in a pinch if the blue line becomes as decimated with injuries as it was last season, or if there's a COVID outbreak among the team. Knock on wood, neither of those things happen.
CJ Suess
Suess, 26 years old, made his NHL debut last November, suiting up for a game against the San Jose Sharks and skating 6:26.
The 2014 5th-round pick had a productive 2019-20 with the Moose, finishing second on the team in goals with 14 and fifth on the team in points with 27 in 57 games, and an excellent shooting percentage of 17.3 per cent.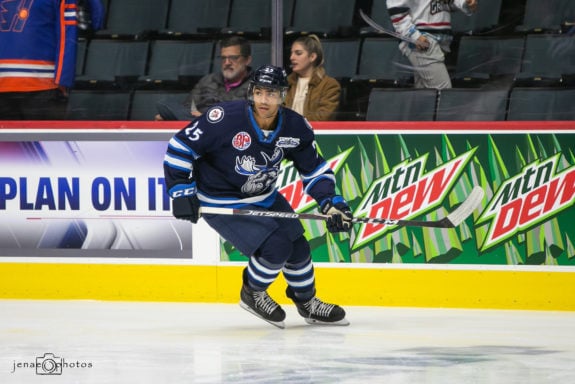 This came after a 2018-19 in which he got off to a good start but suffered a season-ending injury after playing just 26 games.
Suess is a dogged and versatile player who can play both centre and wing. He was a fixture on the Moose power play last season. Six of his 14 goals came on the man advantage.
Nate Thompson
Jets' GM Kevin Cheveldayoff no doubt has a penchant for signing aging vets — hello Matt Hendricks, hello Mark Letestu. That's irked some fans, who feel these "good-in-the-room" players get opportunities that should be going to prospects instead.
Thompson, 36 and signed to a one-year deal in October, seems like a truly good human being and has a motivational story about overcoming alcohol and substance abuse. For that, the veteran of 767-career NHL games he should be commended.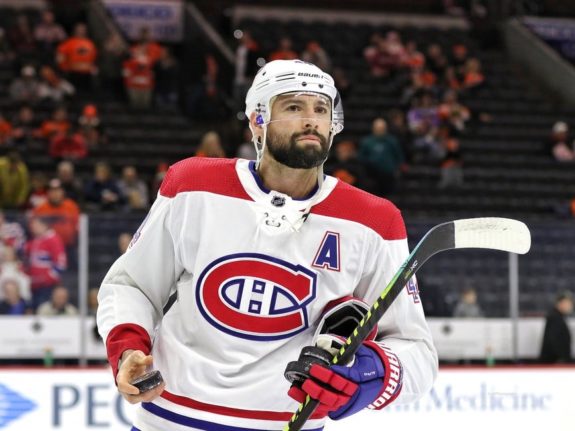 However, any argument he's needed to provide leadership to young players doesn't really hold water considering Blake Wheeler and Bryan Little are almost the same age and that the Jets have one of the NHL's most experienced coaches in Paul Maurice.
Thompson's a decent face off man (he's won a career 52.2 per cent of his 1536 draws) and penalty killer. That being said, if he's playing instead of up-and-comers more than 10 years his junior, it'd be hard to see that as anything less than a disservice to prospect development and the team as a whole.
Dominic Toninato
Toninato, 26, was signed to a one-year deal after not being tendered a qualifying offer by the Florida Panthers. The centre played 46 games for the Panthers last season and recorded 11 points played 15 games for Panthers AHL affiliate, the Springfield Thunderbirds.
Likely destined for the Moose, Toninato, like Stanley, could be a member of the taxi squad who's activated if injuries or COVID cases arise.
Kristian Vesalainen
Will this be the season the talented but frustrating Vesalainen finally cracks the NHL roster? Recall, he did just that in 2018-19, playing five games and recording an assist, but hasn't seen NHL action since then.
Back then, he opted to go back to Europe instead of learn the North American-style game with the Moose, a decision that did nothing for his development and wasted his season.
Related: Jets to Jokerit: Did Vesalainen Make the Right Choice?
In 2019-20, the first-round 2017 pick recorded 12 goals and 18 assists for the Moose in 60 games and was a dangerous sniper on the power play. However, he was often invisible and tentative at even strength and was unwilling to shoot or use his size to his advantage.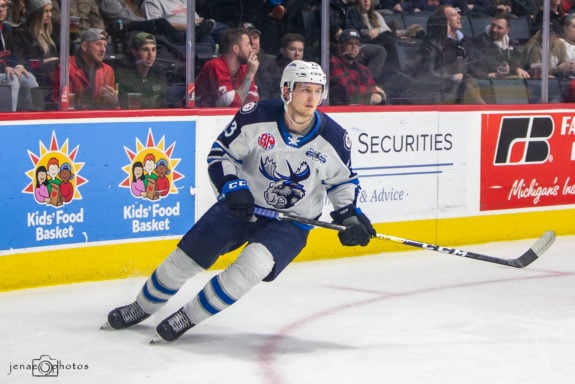 Vesalainen is currently on loan with SM-Liiga squad HPK Hameenlinna and has four goals and four assists in 10 games.
Vesalainen, with two years left on his ELC, has dedicated his time to improving his overall game so he can finally stick with the big club. He recently told the Winnipeg Free Press that he's working on his skating and checking so he's better equipped to challenge for a spot on the Jets' bottom-six. A strong training camp could see him start on the third or fourth line.
---
---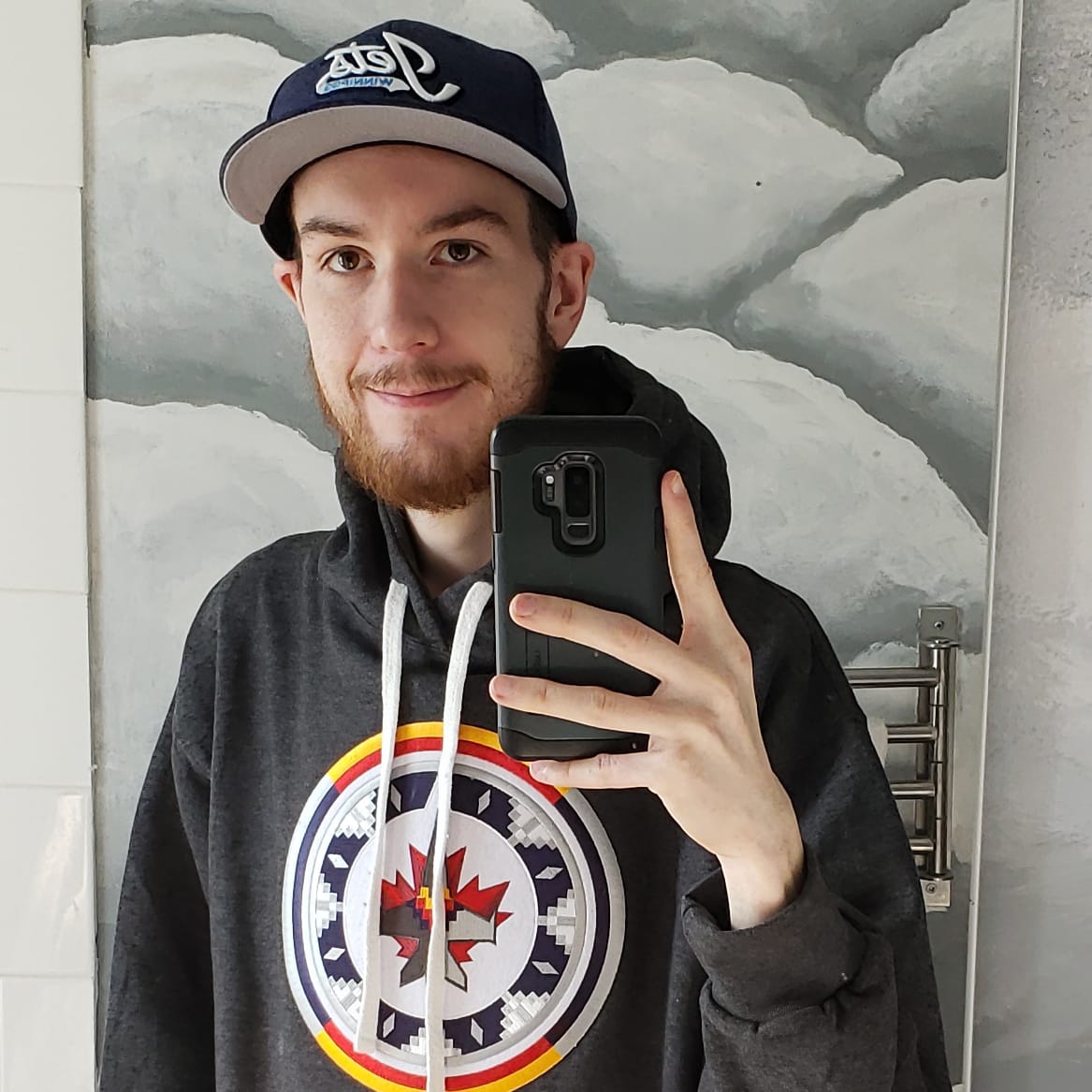 Declan Schroeder is a 26-year-old communications specialist and freelance journalist in Winnipeg, Manitoba. He holds a diploma in Creative Communications with a major in journalism from Red River College and a bachelors in Rhetoric and Communications from the University of Winnipeg.
Deeply rooted in the city's hockey culture, the original Jets skipped town when he was two and the 2.0 version came onto the scene when he was 17.