The '12 Days of Christmas' is a classic holiday song first published in its current form in 1908. In a nod to the classic carol, join The Hockey Writers as we count down the 12 Days of Hockeymas. Each day, we will provide you with a piece of hockey history as we eagerly await the start of the 2020-21 NHL season.
The 2020-21 NHL season will be unlike any ever seen before due to COVID-19. It's created plenty of questions for every team.
Here are five that are currently swirling around the Jets.
5: How Will Jets Fare in All-Canadian Division?
The Jets are used to heavy doses of Central Division opponents such as the Minnesota Wild, Chicago Blackhawks, and Nashville Predators.
However, those familiar foes and all the other Stateside teams will be replaced with the six other squads from the Great White North — the Vancouver Canucks, Edmonton Oilers, Calgary Flames, Toronto Maple Leafs, Ottawa Senators, and Montreal Canadiens — due to travel restrictions and quarantine requirements between Canada and the US. (That's assuming all the provincial health authorities can get their ducks in a row.)
These all-Canadian match ups will be fun to watch, no question, but they will not be easy for the Jets. They've certainly improved over the offseason, most notably adding Paul Stastny and re-signing Dylan Demelo, but their temporary divisional opponents have improved as well.
The Jets have a talented top six to be sure, but the others are similarly stacked with skill: the Canucks' Elias Petterson and Bo Horvat, the Oilers' dynamic duo of Connor McDavid and Leon Draisaitl, and the Maple Leafs' Auston Matthews, Mitch Marner, and William Nylander are just some of the superstars they'll have to contend with nearly 10 times apiece over a 56-game regular season.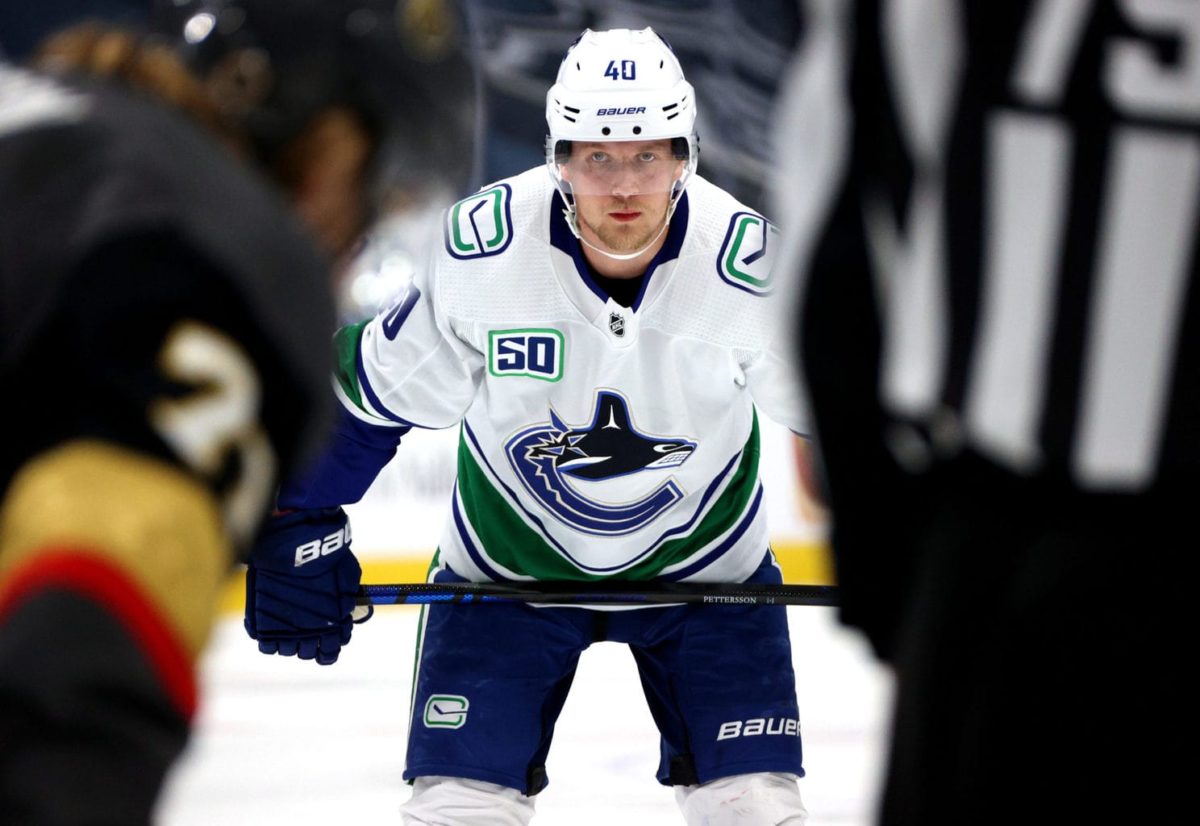 There has already been plenty of speculation of where the Jets will end up, including from THW's own Josh Kim, with some ranking them as high as third and others ranking them as low as sixth. Until games get underway though, it's truly quite difficult to prognosticate who will flourish and who will flounder under the temporary realignment.
4: Will Bell MTS Place Play Host to Fans?
Some NHL teams, and NHL Commissioner Gary Bettman himself, have entertained the idea of beginning the season in empty rinks but allowing limited numbers of fans later on in the season depending on COVID case numbers and local restrictions. Some National Football League teams have welcomed fans to the stands during their 2020 season, such as the Kansas City Chiefs, who allow as many as 16,000 into the 76,000-seat Arrowhead Stadium (22 per cent capacity.)
It's a virtual guarantee the Jets won't be allowed to welcome fans to begin the season. Winnipeg is currently under Code Red on Manitoba's Pandemic Response System and the test-positivity rate for the province has stayed stubbornly high at around 13 per cent for the past few weeks. Until at least Jan. 8, Manitobans aren't even allowed to socialize indoors with people outside of their own households and restaurants are closed as the healthcare system has come under strain.
While the April COVID situation in Winnipeg may be better than it was in January, with vaccines likely not being made available to the general public in Manitoba for a few months yet, Bell MTS Place will likely remain empty all season.
Even if case numbers do drop and a general vaccination program gets underway in late winter, provincial health officials will rightly be loathe to allow any sort of gatherings. They're on record saying that even when restrictions are eased, large sporting events will be the last things to come back.
The downtown barn used to be one of the league's loudest and most raucous rinks, but it's gotten noticeably tamer in recent years. The novelty of "just having NHL hockey" has long worn off for Jets' fans and True North Sports & Entertainment, which owns the team, hasn't invested in the game day experience to the extent many other teams have.
The NHL did an excellent job last summer of making the 2020 Bubble Playoffs engaging, even sans fans. The True North production crew will have to pull some new things from their bag of tricks to make the games exciting for a television-only audience.
3: Will Roslovic Stay or Go?
The talented but enigmatic Jack Roslovic is the only restricted free agent yet to sign a new contract.
Now 23 years old, Roslovic is coming off the best season of his NHL career (12 goals and 15 assists in 71 games,) but is less of a candidate for a top-six role than ever given the Jets' depth up front. In 2019-20, he was given an extended look on the second line, but struggled in the role.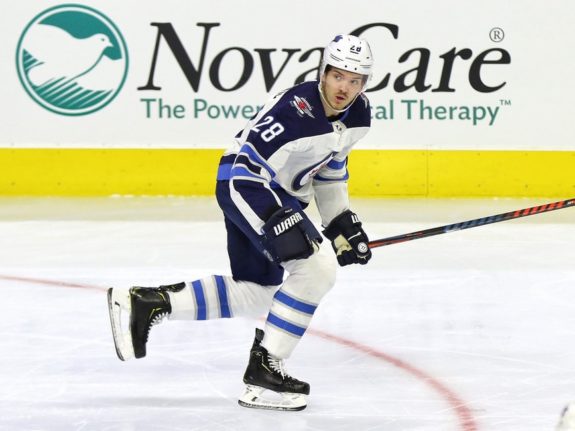 There was widespread speculation the Jets were shopping Roslovic a few months ago — hoping to get either a d-man or centre for him while his value is still somewhat high — but a trade never materialized.
Whether Roslovic accepts a modest bridge deal, is moved before puck drop next month, or starts his season without a team remains to be seen and is certainly something worth keeping an eye on.
2: Which Defencemen Will Crack the Opening-Night Roster?
The battle on the blue line will be the one to watch in training camp as the Jets have as many as 10 defensemen challenging for six spots.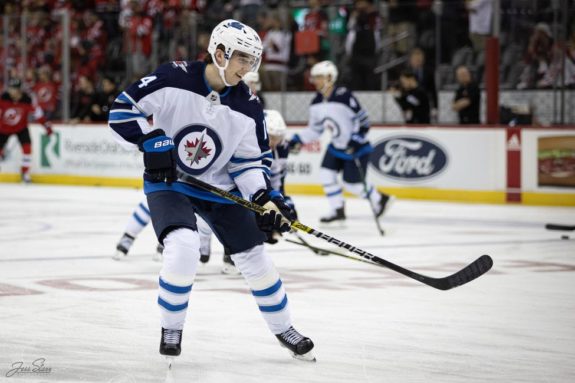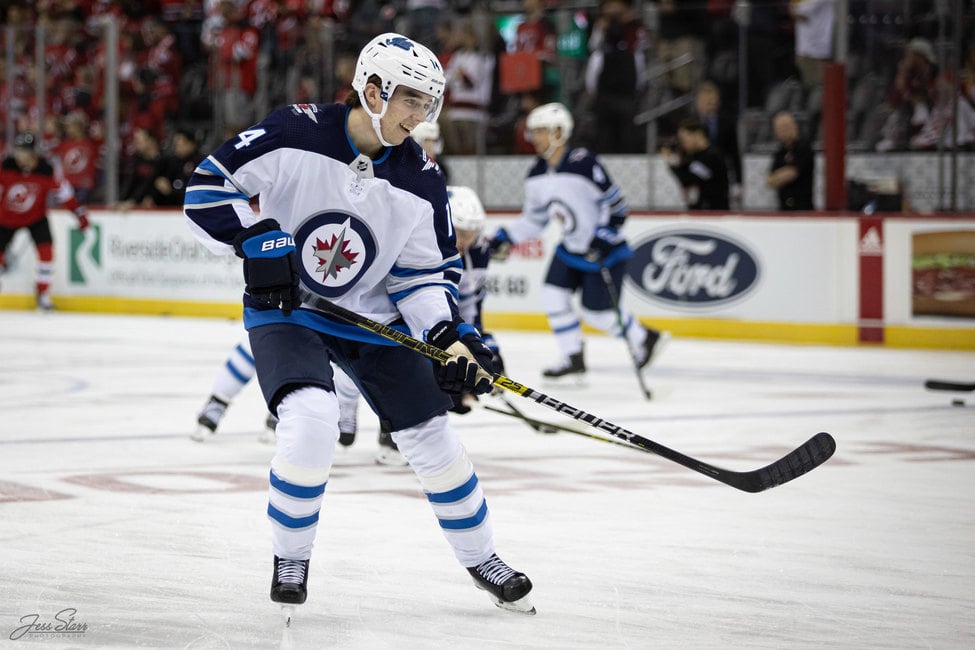 Both of the Jets' top prospects for 2020-21, Ville Heinola and Dylan Samberg, will be given an opportunity to challenge for the second-pairing left side assignment alongside Neal Pionk. However, the newly-signed and more experienced Derek Forbort will also be vying for the role.
Related: Can Derek Forbort Help the Jets' Defence?
Throw in fellow lefties Sami Niku — who's looking to rebound from his injury-riddled 2019-20 and Nathan Beaulieu — who was similarly hampered with a variety of injuries last season — and you've got a significant log-jam on that side and not nearly enough spots for everyone. Head coach Paul Maurice will have some tough decisions to make, especially because there won't be any preseason games.
1: Can Hellebuyck Recreate His 2019-20 Season?
It's the number-one item on the Jets' wish list this holiday season for good reason, because as goes Connor Hellebuyck, so do the Jets.
Related: Dear Santa: Jets' 2020-21 Wish List
The only reason the Jets finished nine games above .500 and with 80 points last season was due to the goaltender's prowess between the pipes. When he was excellent, they won. When he was only average — as he was in the Stanley Cup Qualifier versus the Flames — they didn't.
In the regular season, he regularly bailed out the patchwork defense, posting 31 wins, a 2.57 GAA, a .922 SV%, six shutouts, and a 12.5 Goalie Points Share. He was first in saves with 1656, tied for first in games played with 58, first in Quality Starts with 36, and easily won the Vezina Trophy.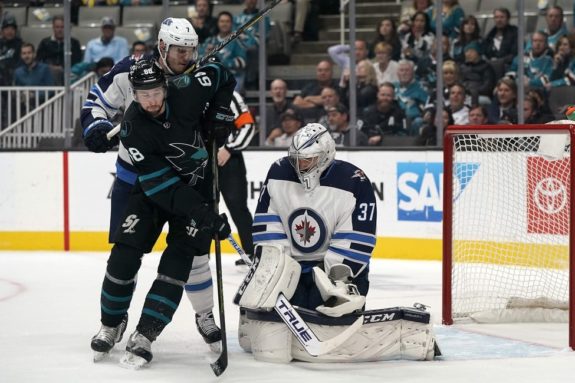 The first time Hellebuyck received a Vezina nomination — the after 2017-18 season in which he posted a 2.36 GAA, .924 SV%, six shutouts, a 14.0 Goalie Points Share, 29 Quality Starts and captured 44 wins — he regressed the season after.
His 2018-19 was a big step back, with his GAA ballooning to near 3.00, his SV% dropping significantly, and his overall performance leaving much to be desired on a number of occasions.
Related: Jets Report Cards 2018-19: Connor Hellebuyck
You can bet Jets fans and brass all remember that, and are hoping that won't happen again. If Hellebuyck can avoid regression this time around, he'll be a key contributor to a potential postseason berth.
---
---