The '12 Days of Christmas' is a classic holiday song first published in its current form in 1908. In a nod to the classic carol, join The Hockey Writers as we count down the 12 Days of Hockeymas. Each day, we will provide you with a piece of hockey history as we eagerly await the start of the 2020-21 NHL season.
The San Jose Sharks are amongst the NHL teams who have never picked first overall. However, they have picked second overall three times and third overall twice. How did these picks turn out? On this fifth day of Sharks Hockeymas, I'll revisit the five picks the Sharks have made in the top five overall.
Pat Falloon – 1991 (2nd Overall)
Right winger Pat Falloon was the inaugural pick of the Sharks. He was coming off back-to-back stellar seasons for the Spokane Chiefs of the WHL reaching 1.75 and 2.26 points per game, respectively. He had performed extremely well for Canada at the World Junior Championship with six points in seven games.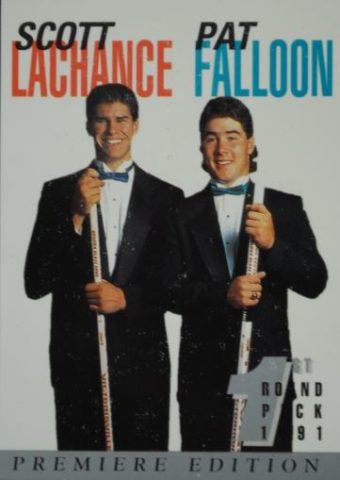 Falloon jumped directly from the Western Hockey League (WHL) to the NHL for the Sharks' inaugural season and scored 59 points in 79 games. Things were looking very good early on for this pick as he finished fourth in Calder Trophy voting. It was downhill from the first season, though, as he would fail to best that point-per-game pace of 1991-92 and was traded to the Philadelphia Flyers in 1995-96.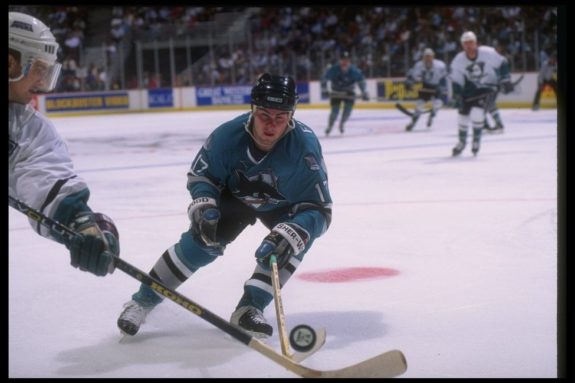 Certainly there was immediate disappointment for the Sharks in that they couldn't pick first overall, especially since that player was Eric Lindros. Lindros was a fantastic player and had a much bigger impact in the NHL that Falloon. Despite this poor fortune, the Sharks missed out on several players they could have had who also had a much bigger impact than Falloon.
Missed Opportunities
Scott Niedermayer and Peter Forsberg were two Hall of Fame inductees the Sharks could have had in 1991 as they went third and sixth overall. It's painful to think how amazing the Sharks could have been with either of these amazing stars. A step down from those two, the Sharks could have had several NHL All-Stars including Scott LaChance, Brian Rolston, Philippe Boucher, Alexei Kovalev, Markus Naslund, or Glen Murray.
Mike Rathje – 1992 (3rd Overall)
The 1991-92 Sharks finished with the worst record in the entire NHL, but did not get the first-overall pick. Nor the second-overall pick. Instead, with the third-overall pick in 1992 they went back to the WHL for their first-round pick and selected defenseman Mike Rathje from the Medicine Hat Tigers. The 6-foot-5 Rathje played as big as his size would suggest and had a cannon of a slap shot.
Rathje was never a big point producer, but he was tough to play against. He logged big minutes for the Sharks most of his career and played an important top-four role on the blue line. His 671 games played with the team are a testament to his durability. While he signed a five-year contract with the Philadelphia Flyers in 2005, he would only play 97 games for them. Certainly the Sharks would have rather drafted Sergei Gonchar who went 14th overall to the Washington Capitals, but Rathje was no bust either.
Andrei Zyuzin – 1996 (2nd Overall)
After a brief stint of making the playoffs in 1993-94 and 1994-95, the Sharks were again very bad in 1995-96 and ended up with the second-overall pick in the 1996 Draft. They took Andrei Zyuzin out of Russia with the pick and hoped he would be a staple on their blue line for years to come. Perhaps the Russian version of Mike Rathje.
Zyuzin stayed in Russia after the draft for 1996-97, then came to North America for 1997-98. He suited up for 56 games for the Sharks and 25 in 1998-99, but it became apparent he would not be a long-term member of the Sharks. They packaged him with three other forwards and sent him to the Tampa Bay Lightning for a pick and Niklas Sundstrom, who was a serviceable two-way forward.
The 1996 Draft was not filled with Hall of Fame talent and the Sharks walked away with another good NHL player in Marco Sturm at 21st overall, but they could have had Daniel Briere at 24th overall. Bottom line is it just wasn't a great year to have a high draft pick. Maybe their next would be better?
Patrick Marleau – 1997 (2nd Overall)
Just like 1995-96, in 1996-97 the Sharks again finished 25th out of 26 teams and again ended up with the second-overall pick. However, this time the pick would transform their franchise. With the second-overall pick in 1997 the Sharks drafted Patrick Marleau, a center from the Seattle Thunderbirds. The speedster could process the game about as fast as he could skate and that helped him rack up 125 points in 71 games in his final year in the WHL.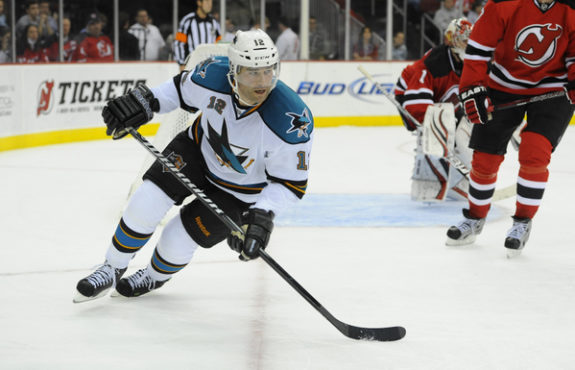 Marleau would go straight to the NHL, appearing in 74 games in 1997-98 registering just 32 points. That wouldn't be a sign of future success, though, as the future captain would go on to appear in three NHL All-Star games, win two Olympic gold medals, and two World Championship gold medals. Marleau was one of the longest serving captains for the Sharks and holds the record for most games played in a Sharks uniform.
Brad Stuart – 1998 (3rd Overall)
In 1997-98, the Sharks were much better as they finished fourth in the Pacific Division and eighth in the Western Conference. They would go on to lose to the Dallas Stars in the Conference Quarterfinal. The Sharks won the draft lottery, but did not get to draft Vincent Lecavalier because they had already traded that pick back in November of 1997. Through a series of trades, they ended up picking third overall and selected defenseman Brad Stuart.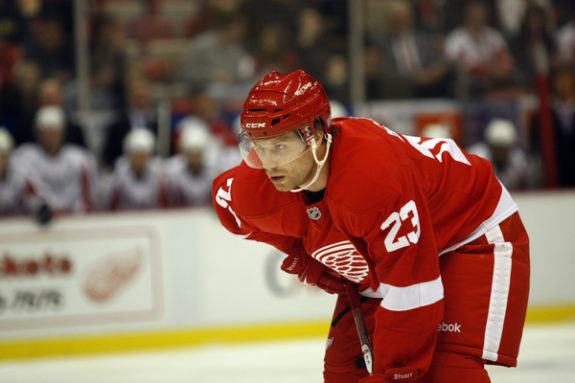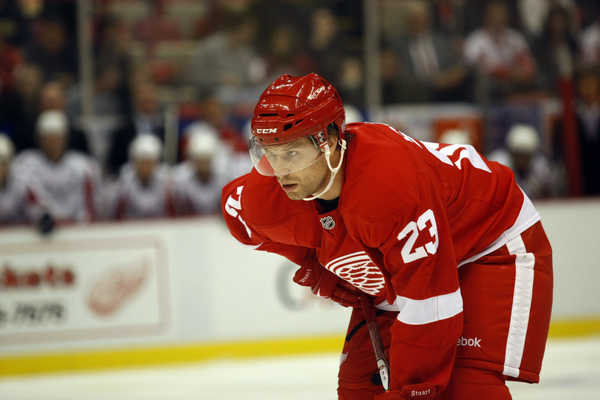 Stuart was a big, mobile defender who had just put up nearly a point per game with the Regina Pats of the WHL. He sure seemed like the total package as he was also very good defensively. He would go back to the Pats for his draft-plus-one season and achieve that point per game mark until he was traded to the Calgary Hitmen where he exceeded it. Stuart then went on to lead the Hitmen to the WHL championship, their first. Unfortunately, they would go on to lose the Memorial Cup, but Stuart had 23 points in 21 playoff games for the Hitmen.
Stuart would go straight to the NHL from the WHL for the 1999-2000 season where he put up 36 point in 82 games. Not a bad start by any means, but the Sharks certainly had hoped for more of a game breaker. Unfortunately, Stuart didn't fare much better during his Sharks tenure as the 2003-04 season was his best season with 39 points in 77 games and 6 in 17 playoff games.
After the 2004-05 lockout, Stuart was part of one of the biggest trades in NHL history. The one that brought Joe Thornton to the Sharks, which will be the subject of the third day of Hockeymas. Stuart would actually return to the Sharks for the 2021-13 and 2013-14 season where he totalled 17 points in 109 games.
Stuart was certainly a good Shark, but it is hard to say he was great. He wasn't the dynamic offensive defenseman they hope he could be. He eventually became known much more for his physical play and occasional devastating hit. He didn't lead them on a long playoff run like he did the Hitmen in the WHL. Fan perception of him will always be jaded by the fact that the team could have had Lecavalier in that 1998 Draft, but instead they got him. Certainly not Stuart's fault and not matter how hard he tried, he could not be a franchise centerman.
Who Was the Best Top-5 Pick?
I don't think there is much debate here as only one of these players is a franchise leader in any significant category and that is Marleau. Marleau was synonymous with the Sharks logo for many seasons and was the quintessential player in franchise history. His legacy is still being defined to this day.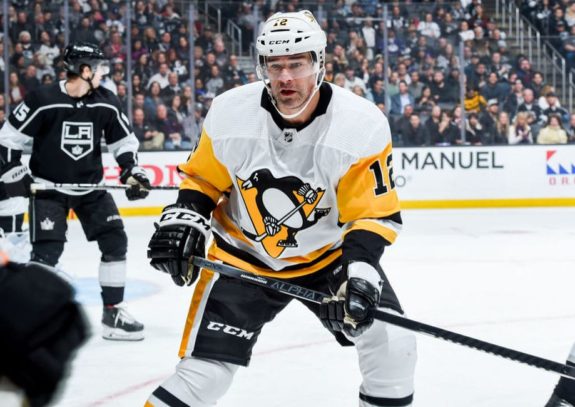 Falloon and Stuart were good players with perhaps too many expectations for greatness. With more modest presumption of prominence, they both might have even been great. Rathje on the other hand was borderline great, just by different metrics. He never had the most points, but was a staple of that blue line for years. Zyuzin, we should probably try to forget about that pick. Who will the next top-five pick be?
---
---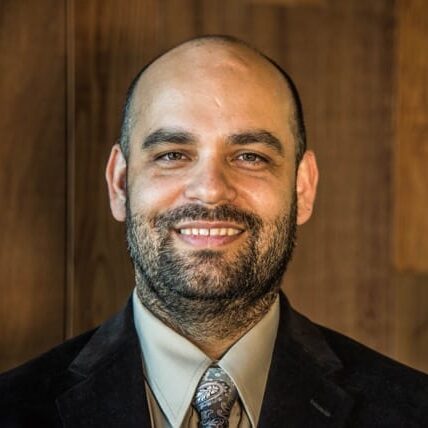 Victor Nuño is a physician in private practice in Santa Cruz and an associate professor of osteopathic manipulative medicine at Touro University in California. He is an avid hockey fan ever since the San Jose Sharks joined the NHL in 1991. He plays, watches, and consumes everything related to hockey, but especially the Sharks and AHL affiliate Barracuda. In addition, he is a father to two beautiful young girls and husband to a wonderful wife. Follow me @VictorNuno12