Since being drafted in the third round of the 2018 NHL Entry Draft, defenseman Jordan Harris has often gotten snubbed from top 10 Montreal Canadiens' prospects lists. In all honesty, the reason for this is he doesn't bring the flash that some other prospects bring. However, he deserves to get more recognition for his merits since they drafted him. He is seemingly the most underrated prospect in the Habs' system, as he's a player that can seriously carve out an NHL career despite not being as hyped as others.
Why Harris Is Underrated
Harris plays a complete game at all ends of the ice. He currently plays at Northeastern University for the Huskies in the NCAA. In his first two games of the 2020-21 season, he's put up two goals and five points. While it is a small sample, his trend of development seems to be continuing on the right path.
During his time at Northeastern, he has seen consistent development each of his three seasons with the program thus far. His game consists of being a two-way, puck-moving defenseman, but one thing that has helped him a lot is his improved awareness on the power play that was evident in the two games this past weekend. While we are praising his play in a short sample, his 2019-20 deserves recognition as well.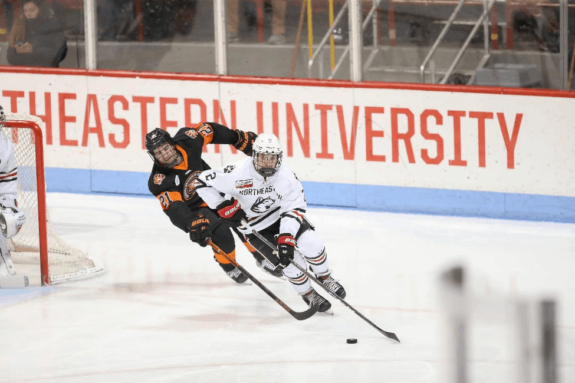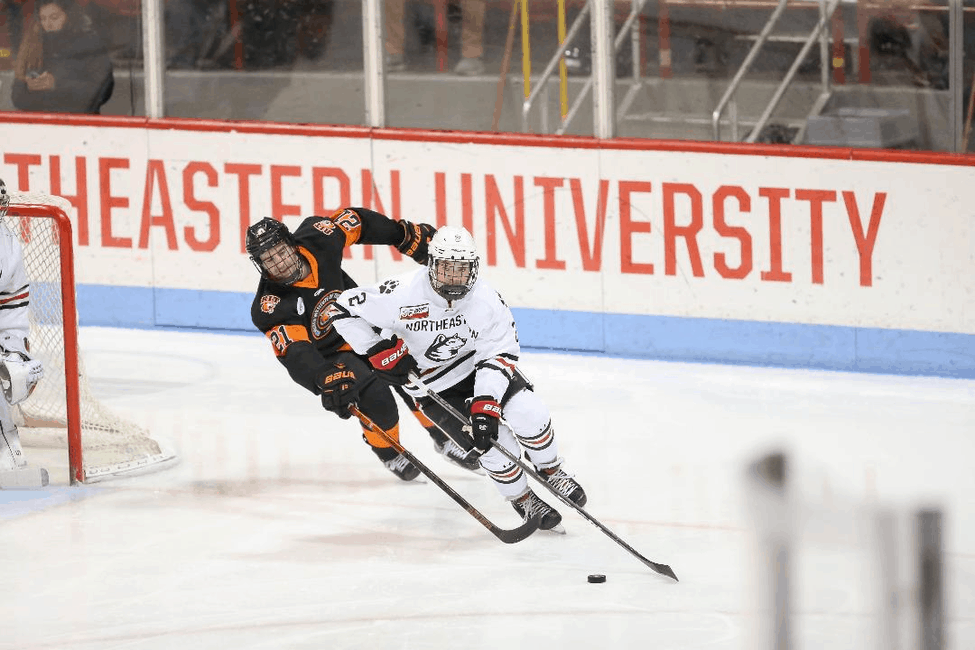 The fact that Harris is a good two-way defenseman helped him play at the World Junior Championships in a shutdown role for Team USA. He played a safe role — which lessened the spotlight — allowing him to go unnoticed by many hockey fans, while everyone watched fellow Habs' prospects Cole Caufield and Alexander Romanov very closely throughout that tournament. And that's one of the main reasons he is underrated.
In reality, before this past weekend, many Habs fans never considered Harris as a bluechip prospect, but the truth is the potential has always been there.
Why Harris Can Be in the NHL
With his progression, Harris has truly taken another step each year, proving his worth to the Huskies. He is now in a leadership role as a junior and is showing he can be one of the leaders every night for the Huskies. This will be something that can help him transition to the NHL when ready.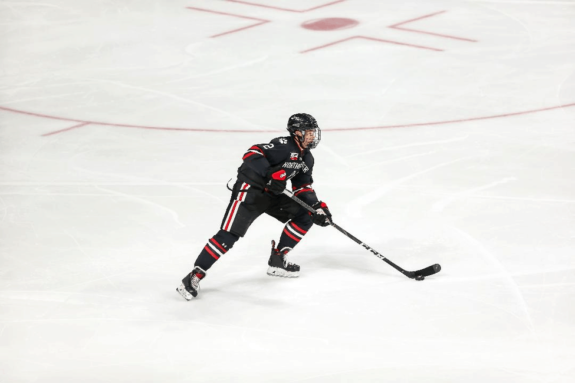 However, Harris' amazing IQ could be the main reason he plays in the NHL someday. He could potentially play in any situation at the NHL level with the way he has been progressing, and he could also be an answer for the Habs as a future power play quarterback.
With Jeff Petry entering his mid-30s, it will come time soon that the Habs will need a new power play QB. While a lot of fans may see Romanov in that role, it isn't as realistic, as he's more of a defensive-minded defenseman with potential to get better offensively. But he doesn't have the IQ that Harris or Mattias Norlinder has. Therefore, it is quite possible that Harris becomes the main powerplay specialist in 3-4 years down the road if all goes well.
What Can We Expect From Harris?
The truth is being underrated helps Harris from receiving too much pressure, allowing him to develop. He will likely play all four years at Northeastern, which means these are his last two seasons in the NCAA before he turns pro. This will only help him get better and possibly be able to spend a year in the AHL before becoming an NHL defenseman.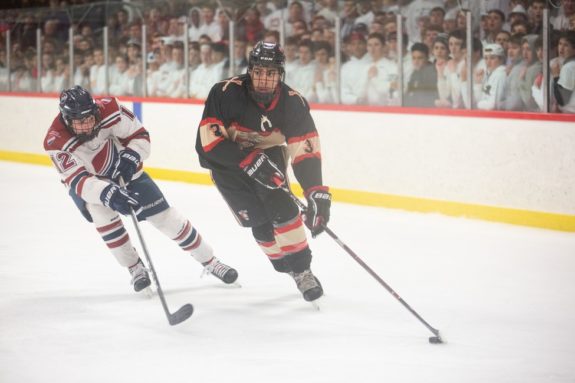 But allowing Harris to play all four years in the NCAA can be dangerous, as he'll be able to become a free agent and sign anywhere he wants after his senior season. So the Habs may decide to lock him up after the 2020-21 campaign if it makes sense for both sides. The fact his defensive partner Jayden Struble is also a Habs' prospect helps them develop chemistry for the NHL with the big team someday. As of right now, it seems Harris is the more polished prospect, though Struble is the prospect higher on the team's depth chart.
Who ends up being the better player remains to be seen. But with all this said, Harris is a year older and seems to have the hockey IQ that Struble cannot match, making him the more intriguing prospect.
It will be interesting to watch how Harris develops going forward. Here is hoping he continues to move up the ranks.
---
---