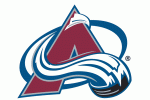 YouTube, as we know, is a haven for procrastination and silly cats. It's also great for hockey.
If you want to get through the Lockout (or at least the next couple days), have a look at these classic Avalanche videos, embedded below for your viewing pleasure!
5. 2003-04. ESPN: The Season
When ESPN still cared about hockey, they decided to do a PG-like version of 24/7 with the Colorado Avalanche. Having just signed Paul Kariya and Teemu Selanne, the Avs appeared poised to run the table and win the Stanley Cup in a cake walk. Of course, that's not how it panned out. Still, the documentary is well done, and a chance to see some the game's top players – Sakic, Forsberg, Roy, Blake, Hejduk, Tanguay, Kariya, Selanne, etc – interact and come together (kind of) on and off the ice.
4. 2001. Western Conference Semi-Finals
En route to winning the Stanley Cup, the Avalanche had to win a deciding Game 7 against the feisty Los Angeles Kings, a team featuring old favorites, such as Luc Robtaille, Ziggy Palffy, and Jason Allison (ha), along with a homecoming for Rob Blake. The series was a dual between the netminders – Patrick Roy and Felix Potvin – who combined for three shutouts in the series. Also: check out the controversial game winner in Game 3.
3. 2001. NHL All Star Game 
http://www.youtube.com/watch?v=ORM-m55gwjw
Not since the Montreal Canadiens fans stuffed the ballot box have there been so many players from one team in the starting lineup. For the 51st All Star Game in Denver, there were a total of five (Sakic, Roy, and Bourque for North America; Hejduk and Forsberg for the World) from the Avalanche; but there were actually nine if you want to count alumni/future additions, as future Avs, Rob Blake and Paul Kariya, and former Avs, Sandis Ozolinsh and Theo Fleury, also made the starting lineup. That means the only players not to have some time to the Avalanche were Niklas Lidstrom and Dominik Hasek, both of whom have ties to the…oh crap.
2. 1997. The Blood Game 
http://www.youtube.com/watch?v=wp5HzFHaar4
This is the game that started what is perhaps the greatest rivalry in sports in the 1990s. For the fan of fighting, this game has it all: several fights, a full brawl, a goalie tussle, and a Peter Forsberg injury. Though the Avalanche do go on to lose the thriller in OT, the game is still worth a watch to remember what used to be in the National Hockey League.
1. 2001. Game 7 
http://www.youtube.com/watch?v=JIa_OHohbYw
Hopefully this one needs no explanation. Sakic fakes, takes it, and scores. Ray Bourque gets the Cup. Little Bourque sheds a lot of tears. For the Avalanche fan who wants to relive the glory days, look not further.