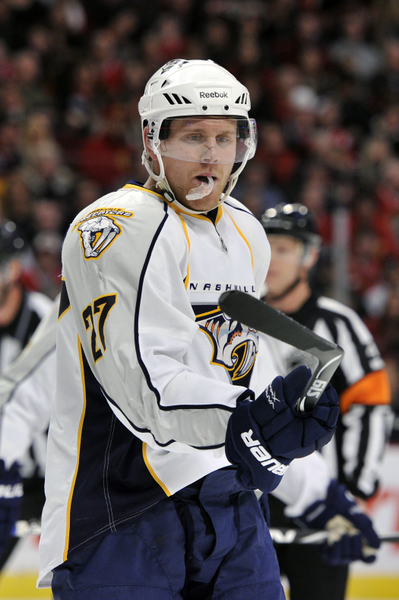 Patric Hornqvist for James Neal. Really? That was Jim Rutherford's first eye-opening move as new general manager of the Pittsburgh Penguins. At first, it seems like the Penguins came up empty in the deal, but Hornqvist will pay dividends for this team.
The initial reaction was that the Penguins shipped out a 40-goal sniper (Neal) for a grinder (Hornqvist) who scored 20 goals. But remember that Neal never scored more than 27 goals before coming to the Penguins. He had the luxury of playing with two all-world centers, Brad Richards (Richards and Neal were line-mates on the Dallas Stars) and Evgeni Malkin.
Hornqvist has reached the 30 goal plateau never playing next to a center like Richards or Malkin. Hornqvist has proven his ability to score in this league with an average center iceman. This is something Neal has yet to accomplish. Look at his numbers when Malkin has been injured.
Any player who scores 30 goals on an offensively-challenged team like the Nashville Predators is a quality NHL goal-scorer. The Predators ranked 19th and 29th in goals per game average over the past two seasons.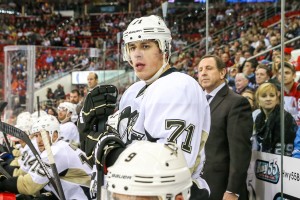 There's a good possibility that Hornqvist's goal scoring numbers will sky rocket if he plays on a line with Malkin. Hornqvist will also provide a net-front presence that Neal lacked. The Penguins — Malkin in particular — have been guilty of being pass-happy and content with playing on the perimeter in the playoffs. Hornqvist will make his way to the dirty areas and score ugly goals as Hooks Orpik of Pensburgh.com shows in the link provided. Hornqvist is a straight-line player who will skate the shortest distance to get where he needs to go.
As GM Jim Rutherford told PittsburghPenguins.com, "Hornqvist plays at the net, goes to the net, [and] works the corners. We like Hornqvist a lot. We think he's a complete player, an all-around player, a player that plays with an edge. He'll be good in the playoffs."
This is the type of style that the Penguins need come playoff time. Neal's style didn't cut it with two goals in 13 playoff games this year. The gritty, in-your-face guys like Hornqvist are the types of players who have more success when every inch of ice is fought for in the playoffs.
Hornqvist will also improve the Penguins in their defensive end. Neal was known to roam freely in his own zone. Hornqvist plays a positional and disciplined game. This gives him the versatility to play on any of the Penguins' four lines. He'll take pride in his own zone having come from a defensive-minded team in Nashville. Hornqvist will rarely have a letdown.
Hornqvist will also stick up for the Penguins' superstars. He's nasty, but he's tough without getting suspended as Neal tended to do each season. Hornqvist will bring a blue collar mentality to a Penguins' team that so desperately needs it.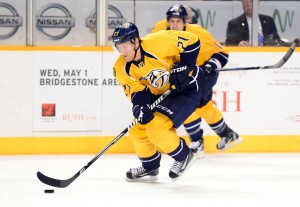 It's understandable to think that the Penguins lost value in this trade, but wait and see. Not many people foresaw Neal blossoming into a premiere sniper when he first showed up in Pittsburgh. The same could happen to Hornqvist. If he scores 30 goals this season, it should be seen as a success, but he's here for much more than goal-scoring.
The Penguins want their entire team to approach and play with the same mentality as Hornqvist. Hope that Hornqvist inspires the rest of the Penguins and comes up huge in the playoffs.
Justin Glock has covered the Pittsburgh Penguins for The Hockey Writers since 2011. As a lead writer, his Penguins knowledge traces back over two decades. For any requests, please feel free to contact Justin via email: JGlock10@gmail.com.