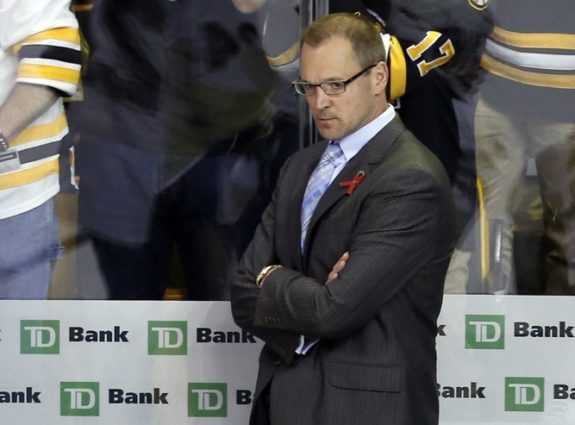 "These are ones that you dream about playing and you play in your backyard," Bylsma said. "These are the ones that you'll remember. Game 51, we're not going to remember from this year. This one we're going to remember and take with us. I think we have to relish that opportunity to play in games like this in Game 7."
The Penguins are talking as if they're excited to play. Acting as if a fire is burning in each and every one of them. They're determined to bring energy. But do the Penguins see Game 7 as an opportunity or is the team going to be dead on arrival?
There'd be a different aura about the Penguins if they were spilling their guts, but they've given a lackadaisical effort on more than one occasion in the playoffs. It's not even the score of games, but how the team is reacting and responding to negative situations.
This team had two games to eliminate the New York Rangers. Each time the Penguins failed. They reverted back to their undisciplined ways. In Game 6, the stars were exerting more energy after the whistle rather than clawing their way back during play. Now the Penguins' backs are against the wall and the pressure has never been greater.
This is a huge moment for the franchise and whether the Sidney Crosby and Evgeni Malkin era will be viewed as a success or a failure. Many people already view this team as a bunch of underachievers. Other Penguins' fans are waiting for this team to measure up to their full potential. If they lose Game 7, this may be the last time this group plays together.
"I don't think we look at the whole picture like that," said Crosby "I think we look at it as responding. We look at this as an opportunity.  We worked hard all year to get home ice in the playoffs. To get to this point, we have to look at it as an opportunity and make the most of it."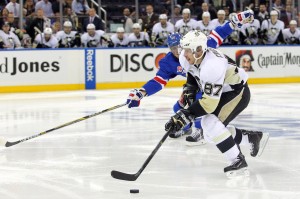 I would bet there isn't a player in the Penguins' locker-room who thinks giving away a 3-1 series lead is making the most of an opportunity. Players don't dream of that before playing in a Game 7. The team can pretend to cherish the opportunity, but this is a test of true adversity.
The Penguins are 2-6 all-time at home in Game 7's. If they lose, you can pretty much bet this will be the last time Bylsma is behind the Pittsburgh bench. It may be the final game that Ray Shero watches from high atop the Consol Energy Center. Some of the franchise's most beloved players may be gone before next season.
According to Dejan Kovacevic of the Pittsburgh Tribune-Review, drastic changes will be made if the Penguins choke away this series.
"I'm told ownership [Mario Lemieux & Ron Burkle] is fed up. They're furious. That's not a guess, either. They don't like what they're seeing, and no, unlike the bulk of the fan base, they don't see it solely as a coaching issue. They don't like any of what they're seeing."
The Penguins can either have one of the most depressing collapses in franchise history, or show some team character.
Let's hope ownership likes what they see tonight. Let's hope that Crosby, Malkin and crew come up big because they're certainly due.
Justin Glock has covered the Pittsburgh Penguins for The Hockey Writers since 2011. As a lead writer, his Penguins knowledge traces back over two decades. For any requests, please feel free to contact Justin via email: JGlock10@gmail.com.