It hasn't exactly been the Pittsburgh Penguins' week as we put the third week of the season into the rearview mirror.
Currently, the Penguins' record sits at 5-3-1, which is actually quite remarkable considering the array of injuries and problems the team has seen.
Pittsburgh played three games this week, including a pair of losses at Boston on Tuesday and Thursday and Saturday's overtime win against the New York Rangers. But the most notable news coming out of this week was the announcement of general manager Jim Rutherford's resignation.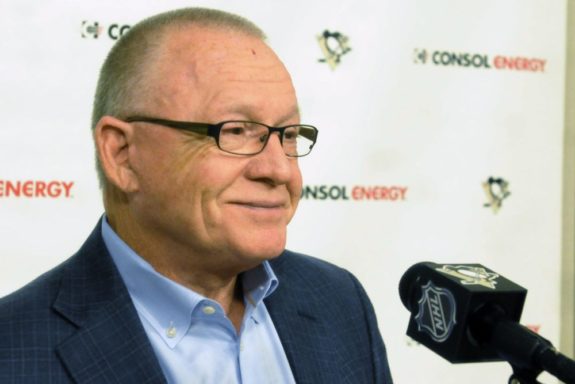 So let's get to it with a lot going on this week to address.
With Rutherford Gone, What's Next?
Rutherford, who has been the Penguins' GM since the 2014-15 season, unexpectedly announced he was resigning due to "personal reasons." Assistant general manager Patrik Allvin will take over on an interim basis.
"It has been a great honor to serve as general manager of the Penguins, and to hang two more Stanley Cup banners at PPG Paints Arena. I have so many people to thank, beginning with the owners, Ron Burkle and Mario Lemieux, and team president David Morehouse. There always has been so much support from everyone involved with the Penguins, both on the hockey and business staffs, and, of course, from a special group of players led by Sidney Crosby. The fans here have been tremendous to me and my family. I know it's a little unusual to have this happen during a season, but just felt this was the right time to step away.

Jim Rutherford via NHL.com
Allvin is in his 15th season in the Penguins' front office and was promoted to assistant general manager this past year after serving as director of scouting since 2017. Penguins' CEO David Morehouse mentioned Allvin will have the assistance of Mario Lemieux throughout his interim tenure.
It's almost anyone's guess as to who would be a candidate to replace Rutherford. The Penguins could easily go the in-house route and remove Allvin's interim tag if the ownership group likes what they see in the coming months.
However, some experts think the Penguins will not go that route and instead look at candidates like the Kings' former assistant GM Mike Futa, former Vancouver GM Mike Gillis or ex-Flyer Ron Hextall, who currently holds an advisory position in the Kings' front office.
Goaltending Continues to Be an Issue
I don't know about everyone else, but the everlasting conversation regarding Pittsburgh's goaltending is becoming a bit tiring. It has been an ongoing conversation since the Marc-Andre Fleury and Matt Murray days, but it has never really stopped.
Everyone thought it would diminish after they traded Murray to Ottawa in the offseason, but Tristan Jarry's slow start brought the conversation to the forefront once again.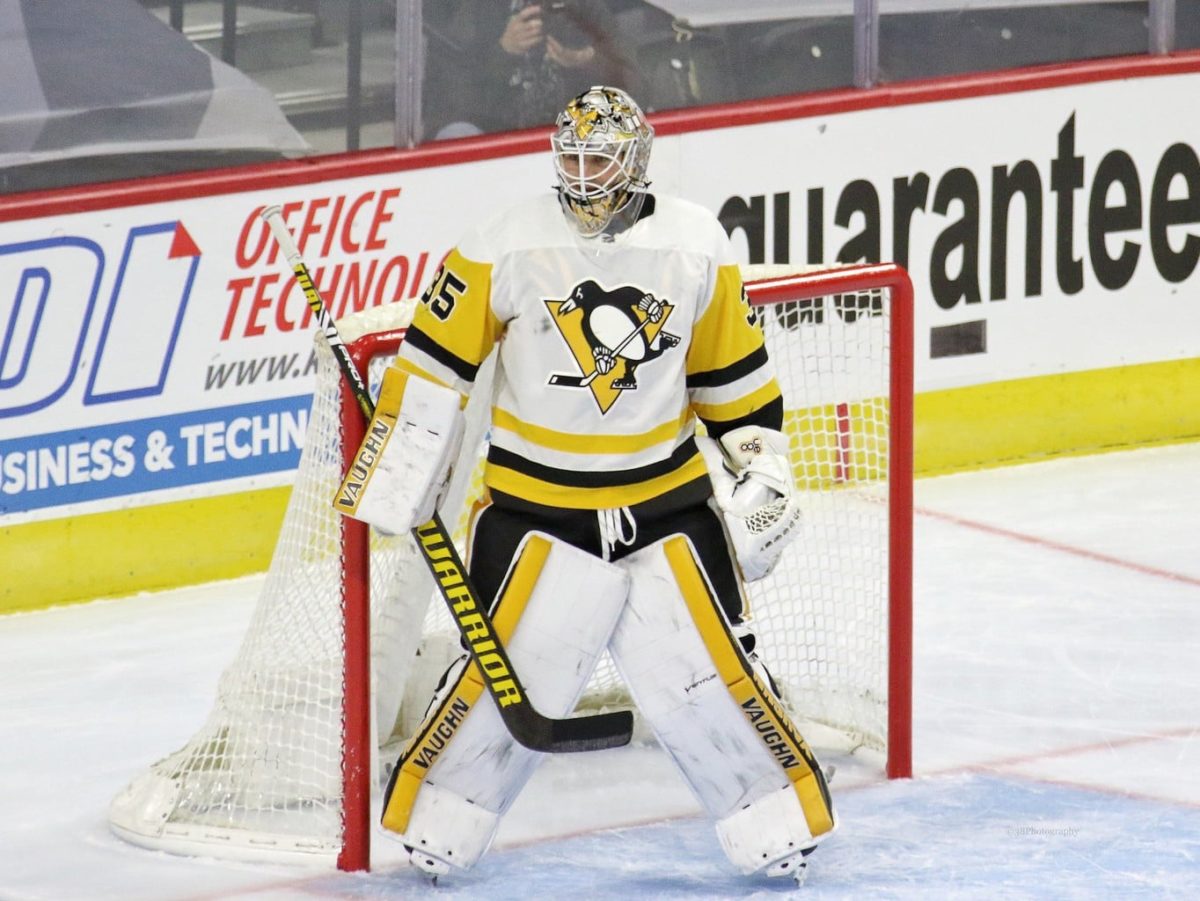 It seemed as if Jarry had settled down after recording back-to-back wins against the Rangers on Jan. 22 and 24, but his following start looked dismal, letting in four goals on just 20 shots.
Jarry's save percentage of .859 is tied for fourth-worst in the NHL and is ironically tied with Murray.
While backup Casey DeSmith has been better, his save percentage is not much better at .875, and something has to change. But what can change? Considering both Jarry and DeSmith have recently been signed to contract extensions, the Penguins look to be stuck with the two for at least this season, barring some unforeseen circumstance.
Injuries Just Won't Let Up
Besides the goaltending fiasco, injuries have absolutely plagued the Penguins. The defensive corps has been hit especially hard, as the back end has seen 11 defensemen suit up just nine games in, the most in the NHL in front of Colorado, which has suited up 10 defensemen this season.
Most recently, the anchor of the back end, Kris Letang, exited Saturday night's game against the Rangers with an apparent lower-body injury.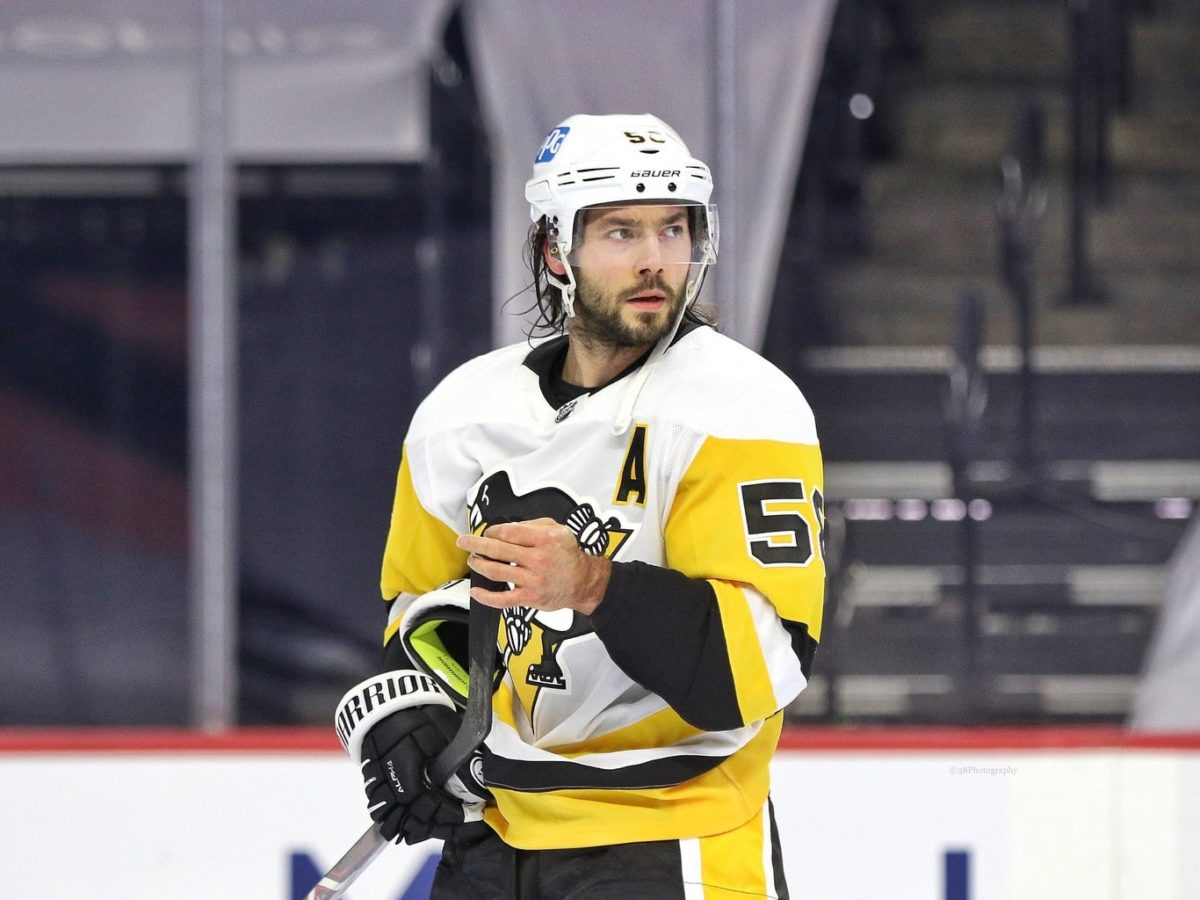 Luckily, though, the Penguins have seen defenseman Pierre-Olivier Joseph step up in a big way in his rookie season. Joseph, who was a part of the Phil Kessel trade in June of 2019, has shown great poise while tallying four assists in five games with a plus/minus rating of plus-2.
Housekeeping
With the revealing of the NHL's Reverse Retro jerseys this offseason, many fans have been wondering when the Penguins would don their new threads. Well, they announced they would wear them Monday against the Rangers as well as five more times throughout the season.
On Friday, Pittsburgh also announced weekly plans for Black History Month, which takes place in February.
---
---