Pittsburgh Penguins general manager, Jim Rutherford has been busy making moves this offseason, as he tries to set his team up for a bounce-back year. That's one thing we know for sure; there's still a lot that we don't.
Will Sidney Crosby and Kasperi Kapanen Find Chemistry?
When the Penguins acquired Kasperi Kapanen from the Toronto Maple Leafs in a package that included a first-round pick, some wondered if Rutherford gave up too much for the Finnish speedster. That's still to be determined. Even though Kapanen's one of the fastest skaters in the league, reacting to Crosby at top speed is no easy task. Pens fans are hoping he is up to the task and can get on the same page as Crosby and left-winger Jake Guentzel.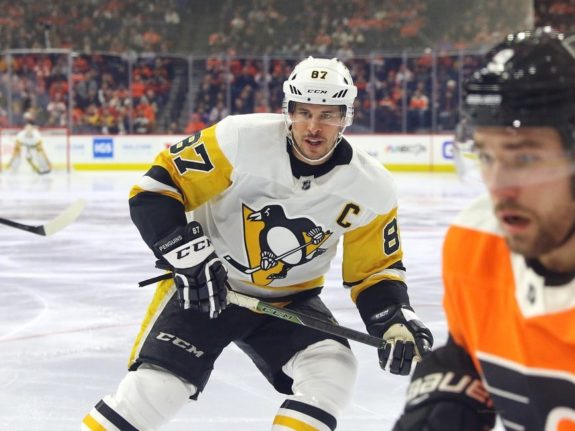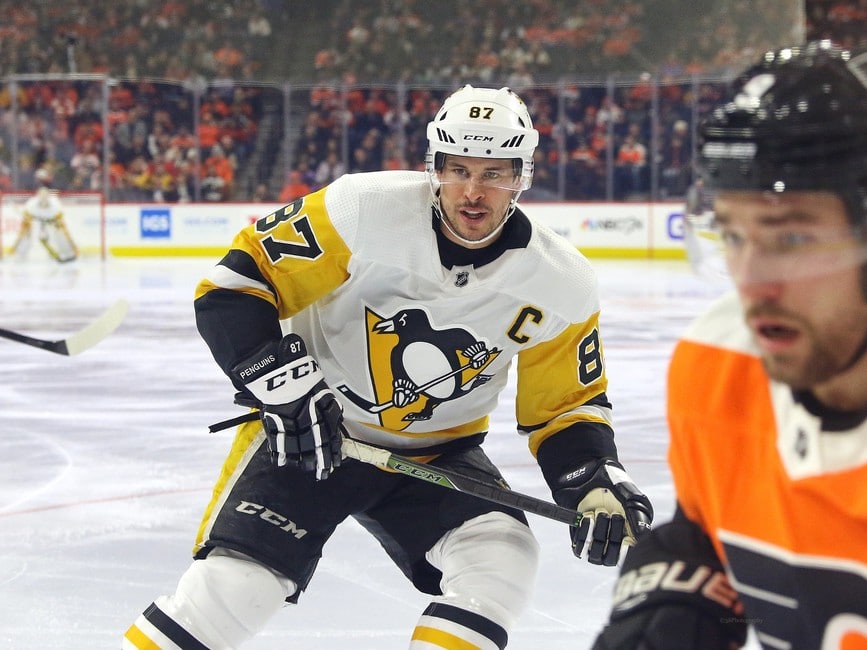 Look for Kapanen to improve on his 13 goals in 69 games from last season. He hardly saw any time with Auston Matthews as he ranked behind Mitch Marner and William Nylander on the Maple Leafs' right-side. Kapanen and Bryan Rust are the only two viable options for right-wing in the Penguins' top-6, so he'll be giving every opportunity to produce.
Can Tristan Jarry Handle the Workload?
With the departure of Matt Murray, the crease is all Jarry's. Head coach Mike Sullivan will be expecting big things from the newly minted starter, and it will be interesting to see how Jarry responds.
Related: Penguins' 10 Best Defensemen in Team History
His 33 games last season were a career-high, but expect him to start between 45-50 games in 2020-2021. This increase in playing time could lead to several things and, unfortunately, that includes injuries. It will be important for Jarry and the training staff to monitor his workload and set him up for sustained success. Of all the questions that surround the team heading into next season, this may be the most important one.
Can Jared McCann Excel in an Extended Role?
With Crosby and Evgeni Malkin down the middle, the third-line center spot has been tough to fill since Jordan Staal left many moons ago. This time, it's McCann's turn; the 24-year-old is fresh off signing a new contract, and will focus on playing a much bigger role next season.
His 35 points last season is a good sign for an emerging player, however, the Penguins will need him to hit the 50-point mark and improve on the defensive side of the puck. McCann doesn't need to win a Selke Trophy, he just needs to be better defensively and play more of a shut-down role at times. Crosby and Malkin can take advantage of the opposition when they don't have to worry about the other team's best center. Last season, was a career year for McCann, and if he takes another jump forward in 2020-21, the team will be tough to play against in the Eastern Conference.
What Can Pittsburgh Expect From Kris Letang?
Kris Letang has had a very interesting offseason so far, and this seems like the closest he's ever come to being traded. Rumors swirled around the long-time Penguin, and even he was convinced his time was up with Geno and Sid.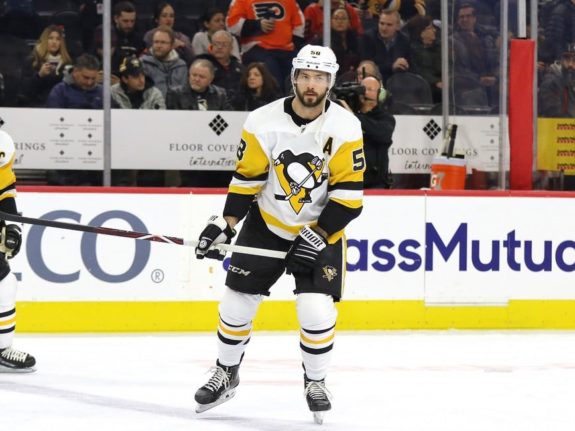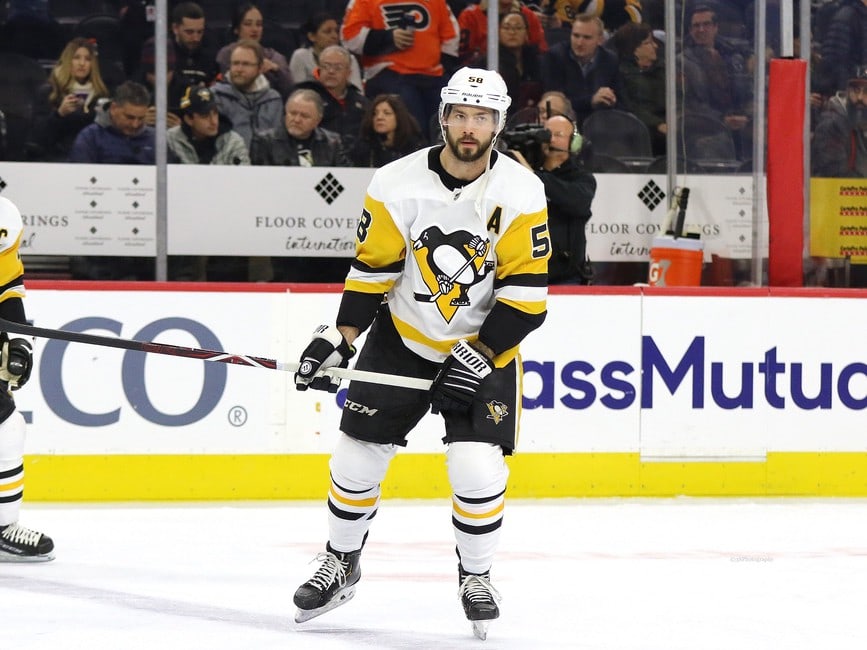 With two years left on his deal worth $7.25 million, Letang is taking up a considerable chunk of the Penguins' salary cap. However, after a stellar season where the Montreal native managed 44 points and stayed healthy for the most part, he won't be going anywhere if he continues to produce.
Rutherford and management have been loyal to the team's core, and Letang will only be traded if the Penguins underachieve in 2020-2021. Even if it's only Letang who struggles, we still won't see a deal take place next season. He has trade protection with a list of 18 teams that he can be traded to; it's expected that the Montreal Canadiens, Vegas Golden Knights and Vancouver Canucks are near the top of his list.
Who Else Can Score?
The last question of the day is regarding the team's secondary scoring. Besides McCann in the bottom-six, the team is built with grinders who can wheel but not necessarily light the lamp. Teddy Blueger, Zach Aston-Reese, Brandon Tanev and Sam Lafferty will have to build on their combined 32 goals in 2019-20. But with more solidified roles for each player heading into next season, they should have a level of comfort that will help their production.
Related: Penguins With 100-Point Seasons
Of the group, Tanev had the best season in his first with the team. His 11 goals were just off his career-high, and if he can flirt with 20 goals, Pittsburgh's new-found depth will be a problem for other teams to handle. The acquisition of Michael Matheson on the backend will also help with secondary scoring, and so will John Marino.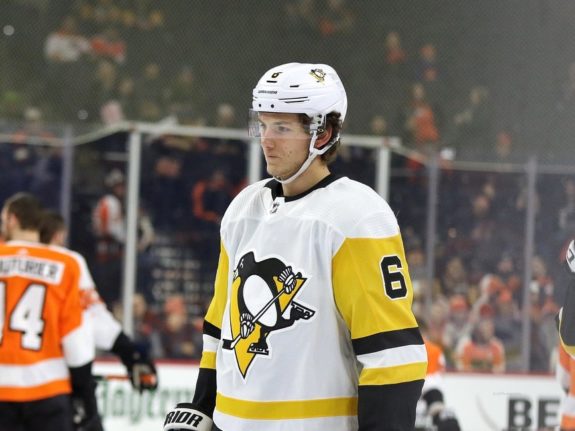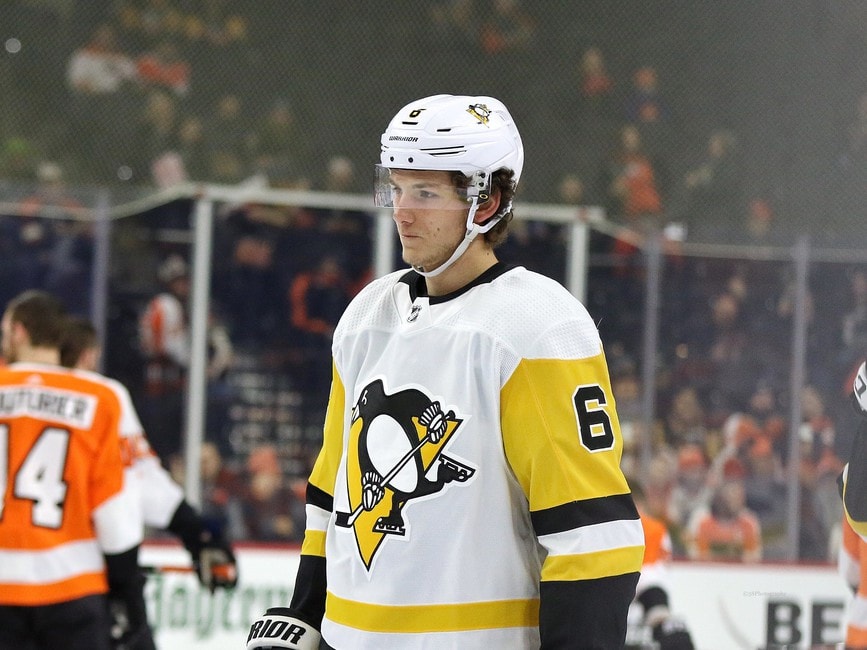 The Penguins see Marino as 'the guy' on defense, and next season we could see Letang pass the torch to the sophomore. With a solid rookie campaign where he scored 26 points and a plus-17 rating, if the 23-year-old can take another step in his development, Marino could jump the boards regularly, including on the first power-play unit. Watching Marino take over defense could be one of the more entertaining facets of the team next season.
The Penguins are ready to put a disappointing 2020 Playoffs behind them and head into next season with a deeper and more balanced team. Rutherford has worked his tail off trying to improve the club, but with change comes the unknown. The answers aren't going to magically appear out of thin air, we'll have to wait until the puck drops for our first clue.
---
---