This past offseason the Pittsburgh Penguins had to make a huge decision on which goaltender they were going to ride this season. At the time, Jim Rutherford felt Tristan Jarry made more sense than Matt Murray and next thing you know Jarry got extended, and Murray was shipped to Ottawa. Jarry has been struggling early on and now reports are surfacing once Rutherford decided to resign, the Penguins reached out to the Vegas Golden Knights about acquiring Marc-Andre Fleury.
You can't blame the Penguins for trying. As of Feb. 11, before the Penguins took on the New York Islanders, their team goals-against average (GAA) was sitting at 3.73 which is good for third-worst in the league. Meanwhile, Fleury in Vegas has been absolutely lights out posting a 5-0-0 record with a 1.80 GAA and a .920 save percentage (SV%).
The timing of this speculation is certainly interesting as the Penguins are of course under new management. Brian Burke and Ron Hextall won't be shy to make changes and there will be a focus on getting Jarry right or finding someone to replace him. While Fleury's been long rumored to want to retire as a Penguin, he has one more year left on his contract and unless Vegas gets blown away by a trade offer, they aren't going to move him. McKenzie never reported what was offered from the Penguins but in order to make the money work, you would have to think the offer could have potentially included Jarry and Jared McCann.
Penguins Have Other Options
With minimal talent left on the free-agent market at this point, if the Penguins are going to make upgrades in net, they will need to make a trade. While Burke and Hextall could revisit the Fleury talks, those appear dead at this point. Here are two other options that may be available via trade for the right price:
Devan Dubnyk, San Jose Sharks
Dubnyk is off to a reasonable start for the Sharks with .917 SV%, the only problem is he's winless in six appearances. That has a lot to do with the Sharks lacking any offensive power as the team is ranked 26th in goals per game. Dubnyk was recently moved to San Jose via the Minnesota Wild and had some of his salary retained. His current cap hit of $2.166 million is workable for the Pens, but considering he just got to San Jose, it would be a tough sell for him to waive his modified no-trade to now pick up and head to Pittsburgh.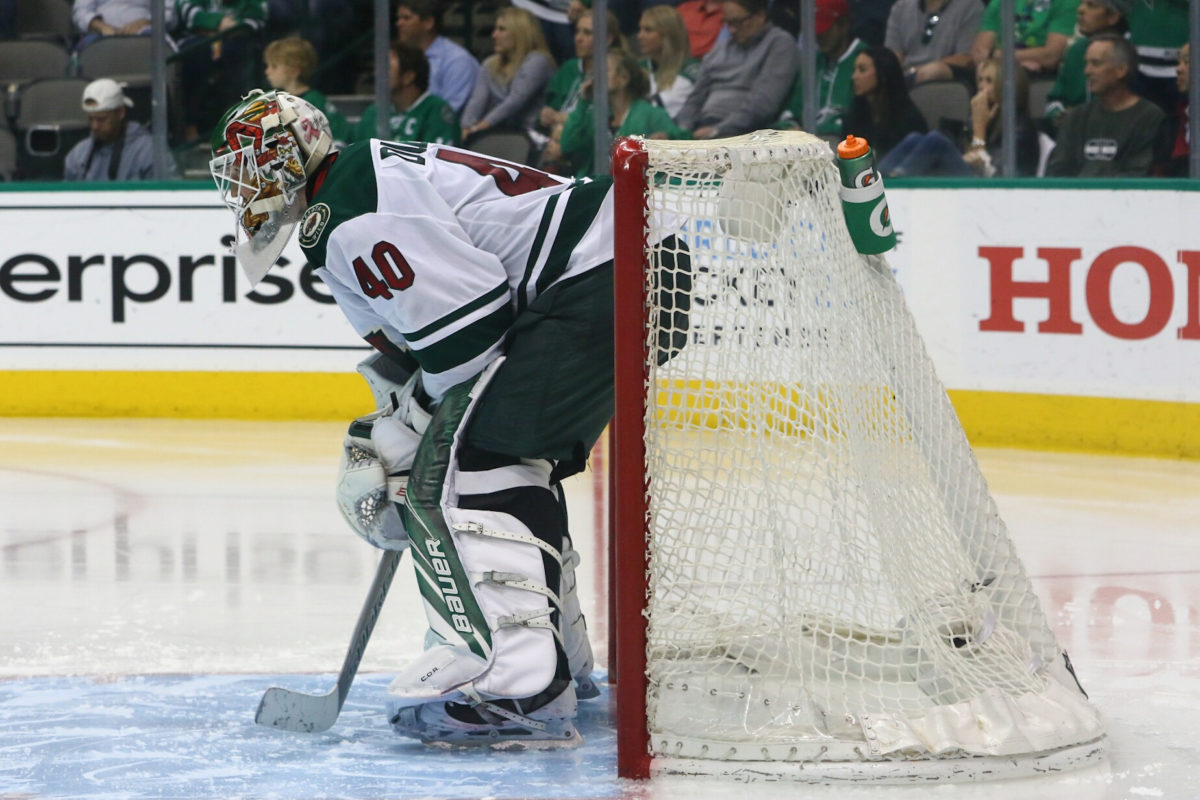 The kicker here is Sidney Crosby and Evgeni Malkin. Anytime you have those two in the lineup, you have a chance to win. Dubnyk, who is 34-years-old, could be rejuvenated by a move to Pittsburgh and a legit chance at going deep into the playoffs. While last season was his worst in near a decade, Dubnyk's is off to a better start this season and should be on the Penguins' radar.
Pekka Rinne, Nashville Predators
Admittedly there's a lot to unfold here as Rinne has a modified no-trade clause and submits a list of 10 teams he's ok to play for. It's likely the Penguins make the list, but what will need to happen here is the Predators will need to be out of the playoff picture in a few weeks to then entertain the notion of moving Rinne. They have Juuse Saros signed as their goaltender of the future and in October they used their first-round selection, 11th overall, to select Iaroslav Askarov from the KHL's SKA Saint Petersburg. It's obvious the team is gearing up to move on from Rinne, it's just that will they be willing to do so before the end of this season?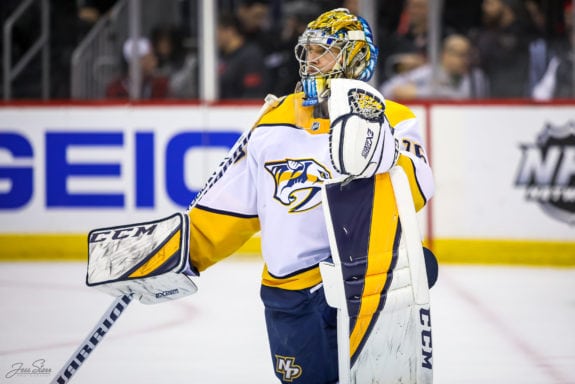 Rinne certainly isn't the Vezina trophy winner he was in 2018, but he's still capable of winning games and keeping his team in others. The Predators are currently 26th in the league in points and it's setting itself up for a fire sale in Nashville. Given Rinne's $5 million cap hit this season, the Penguins may need the Preds to retain some of Rinne's salary which means they may need to sweeten the pot with any deal. Regardless, closer to the trade deadline the money would decrease and if the Penguins want to upgrade their crease, they may have no choice but to sweeten the pot.
While Rinne and Dubnyk are not long-term solutions, they would be upgrades for this season. After that is anybody's guess. What if Jarry can't be a true No. 1? What if the Penguins miss the playoffs this season, will Burke and Hextall start a rebuild? If the Penguins can't find stability in the crease, we may see major changes.
---
---