I want to preface this by saying that while I don't entertain speculation or unfounded rumors, I do enjoy reports from reputable sources. Please check out these links for our deadline rumor tracker and our trade tracker for detailed trade reporting.
Now, when the time comes to pull the trigger on a deal on deadline day, here are a few names I'd avoid if I were Pittsburgh Penguins General Manager Jim Rutherford.
Matt Duchene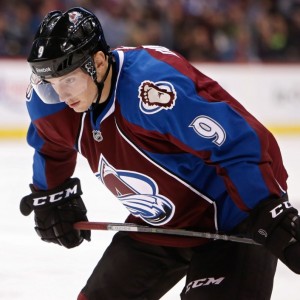 Matt Duchene has been a trade topic for the entire month of February. When it comes to acquiring impact forwards, Rutherford always seems to have irons in the fire. He's acquired Phil Kessel and Carl Hagelin that way. And when it comes to Duchene, it's difficult to imagine that the Penguins wouldn't at least be interested.
The trouble is, Duchene is a natural center. Yes, he has the ability to play wing. And while it may be true that he isn't all that bad as a wing, there's a possibility that he (like many others) would fail to gel with Crosby, assuming that's where he'd be acquired to play. He'd be relegated back to playing center, likely on the third line.
And the price is said to be sky-high. Reportedly, it would take a first-round pick, one of Jake Guentzel / Daniel Sprong, Derek Pouliot and perhaps more to land Duchene. Is that kind of price really worth what could amount to be nothing more than a third-line center? I doubt it.
The Penguins would be wise to avoid a deal involving Duchene. If it doesn't work out, there are a few more years left on his contract which could become an albatross. There's no room for another "David Perron-kind-of-mistake" on this roster.
Anyone from the Flyers
Allow me to run down a short list of those players who are perceived to be available: Mark Streit, Michael Del Zotto, Nick Schultz. In order of appearance, allow me to also illustrate the problems with each of those.
Sam Carchidi waxed ecstatic by suggesting that Pittsburgh might be interested in Mark Streit since the Pens were indeed linked to Shattenkirk at some point. To suggest that Streit would be a good consolation prize to Shattenkirk would be no less like having a used car salesman talk you into that 1992 Chevrolet Beretta since they "just couldn't get you approved" for that Corvette you had your eye on.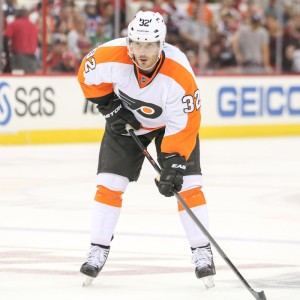 To even begin to suggest that Streit might offer comparable value to Shattenkirk should be met with immediate and forceful "liquid-leaving-mouth." During Streit's last effective season in the league, he was 37 years old. That happened in 2014-15. Much like the 1992 model-year Beretta, Streit's storyline is coming to a close and hopefully it ends where he began this season – with the Flyers.
Speaking of best years gone by, looking back to 2011-12, Del Zotto did manage to put together a fine season. He scored 41 points and was a plus-20. That's where his career hits the breaks. Following up that impressive season, he's struggled to the tune of 92 points over his last five seasons in the NHL. That averages out to about 18.4 points per season. His plus/minus was positive exactly ONCE during that time frame. So, for what it would take to get Del Zotto, I'm fairly sure that Rutherford could find nearly a dozen defensemen who are horrible in their own zone while barely producing 20 points per season. And he could do it without dealing with the devil.
And that leaves us with Nick Schultz. Make no mistake, acquiring Nick Schultz for any team that plays with speed would be a great way to be a first-round exit from the playoffs. Without any tremendous agility, speed or playmaking ability, his addition would be similar to what Chad Ruhwedel already offers the Penguins. Right now, there's only room for one Schultz on the Penguins' blueline. It would serve them best to keep it that way.
Rutherford has a penchant for making big trades. I don't see one to be had this year. But I've been wrong before…
Penguins hockey enthusiast, journalist, poet and rec league roller hockey player.