As training camps begin and single-game tickets go on sale, fans are rushing (what lockout?) to their computers or arenas to reserve their seats for the NHL's hottest matchups. With a new scheduling system set for the 2013-2014 season, fans will finally have the opportunity to see every team at their home arena. Meanwhile, realignment and new divisions have changed the rivalry landscape around the NHL.
Change is good, make that great, if you're a Columbus Blue Jackets fan. A move to the Eastern Conference means earlier start times, shorter road trips, and a chance at a true rivalry.
Sure, the Blue Jackets have had some small rivalries in their existence, but nothing that would make them a candidate for the Wednesday Night Rivalry spot on the NBC Sports Network. In fact, Columbus will only have two games on NBCSN this season: a Tuesday night home game against Detroit and a Monday night road game in Pittsburgh.
The NHL regular season schedule was released on Friday. Check out our partners at TiqIQ for the best deals on Pittsburgh Penguins tickets for all 2013-14 games.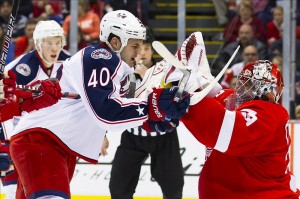 Detroit and Pittsburgh are the two closest teams to Columbus in terms of distance. Detroit represents a former division "rival" from the old Central Division. Meanwhile, Pittsburgh represents a geographical rival, a new division rival, and a new hope for a rivalry that the entire NHL may want to tune into soon.
Rivalry Driven By the Fans
New rivalries are usually spurred on by intense playoff matchups, dirty hits, superstar comparisons, or just simple competitive hockey. However, the big potential for a Penguins vs Blue Jackets rivalry lies in their geographical proximity and fan presence.
Though there have not been many matchups between the two teams (just 14 regular season games in 12 years), the contests have often been identified by caravans of fans travelling each way. In 2012, it was a plethora of Columbus fans heading to Pittsburgh to say goodbye to Rick Nash in case he was traded before the deadline. In 2010, the last time the Penguins visited the Blue Jackets, it appeared that half of Nationwide Arena was filled with Penguins fans enjoying a 7-2 thrashing of the Blue Jackets.
The memories of other fan invasions and an effort to create new excitement in Columbus have led to a new marketing campaign for the Blue Jackets: #DefendNWA.
From the Bluejackets.com Staff:
"It's time to #DefendNWA, stand up for our city, our team and our rink to make this the best home ice advantage in the NHL. What does that mean? It means that the Blue Jackets family – fans, players, coaches, management, staff and the community – is all in this together, just like John Davidson so often says. Everyone pulls the rope, everyone does their part, and we're well on our way."
The campaign actually began during the 2013 lockout-shortened season, but was overlooked in the haste of, well, a lockout-shortened season.
Now the Blue Jackets and their fans are completely behind the #DefendNWA movement and have decided to target their new rival as well.
If you dare step inside @NationwideArena, "yinz" best be ready for battle. Welcome to the new age. #DEFENDNWA

— NHL Blue Jackets (@BlueJacketsNHL) September 7, 2013
Columbus has also limited the ability of their new rivals to buy tickets for matchups at Nationwide Arena.  When single-game tickets originally went on sale, they were limited to Ohio residents only, though they were eventually offered to everyone a few days later.
Not to be outdone, Penguins fans aren't ready to back away from a potential "home away from home" though:
#InvadeNWA pic.twitter.com/k6vS6uSPvi

— Jordan Drischler (@jordan18pens) September 10, 2013
@BlueJacketsNHL @NationwideArena thanks for installing the ice for the Penguins' home on the road.

— InterSkateJoe (@InterSkateJoe) September 8, 2013
Even if this is mostly a fan-driven and geographical rivalry, the two teams have had some sparks during their rare matchups in the past.
Penguins vs Blue Jackets: Recent History
With only 14 regular season matchups in 12 years, the preseason somehow turned up the animosity between Columbus and Pittsburgh in 2010. Defenseman Kris Letang got into two fights, one with Matt Calvert and one with Jakub Voracek, while Evgeni Malkin and Rick Nash (what?!) also dropped the gloves. One would have to imagine neither coach was ecstatic to see their superstars fighting in a meaningless preseason game.
The teams faced each other twice during the 2010-2011 regular season. The first matchup was in December, a 7-2 rout as Pittsburgh invaded Columbus on a Saturday night. The second matchup featured Columbus returning the favor in a 4-1 win in Pittsburgh. The second matchup included another set of fights and also resulted in a four-game suspension for Matt Cooke after a hit from behind on Fedor Tyutin.
The last time the teams met was in February of 2012 in Pittsburgh. All of the bad blood had cooled down by then as Columbus awaited the fate of Rick Nash and the Penguins won a rather one-sided game, 4-2.
The Blue Jackets may have lacked the talent in past years to keep the rivalry going through competitiveness, but that won't be the case anymore.
Future Outlook
The Blue Jackets enter the Metropolitan Division coming off of one of their most exciting seasons in franchise history. They stayed in the playoff race until the end of the season, finally succumbing to a tie-breaker that sent Minnesota into the playoffs as the 8th seed and Columbus home yet again.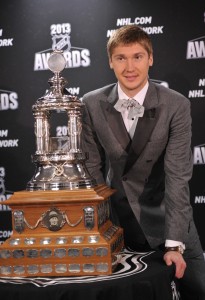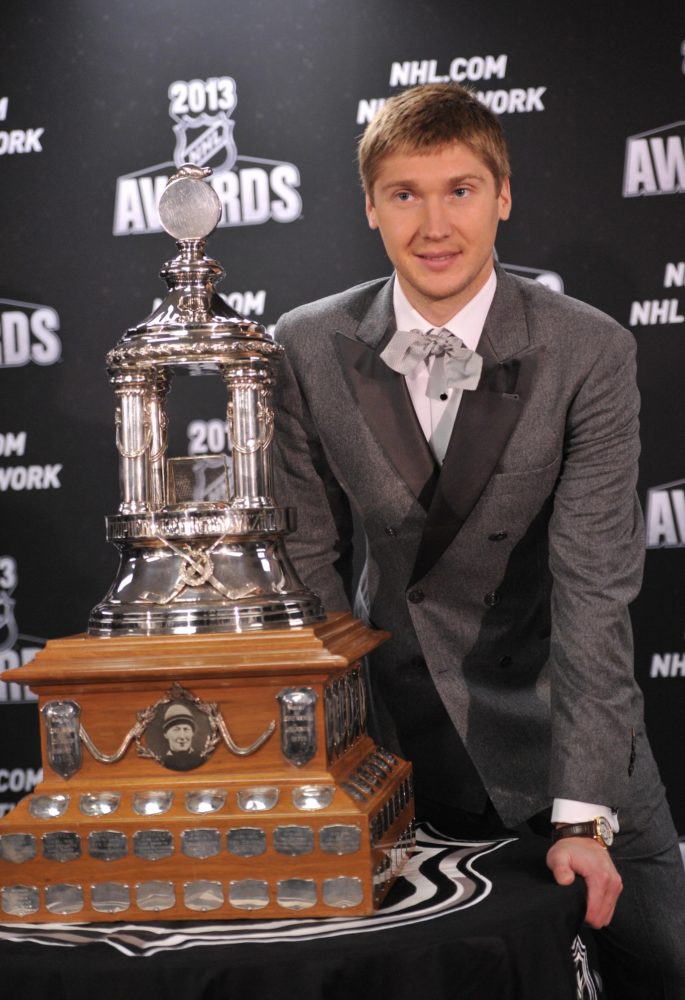 Despite missing the playoffs, there are plenty of reasons for Columbus fans to be excited this year. The team finished with a 19-5-5 record over the final two months of the 2013 season, second only to Pittsburgh.  It finally appears that they have a solid foundation to build on with 2013 Vezina Trophy winner Sergei Bobrovsky in net. They also added more talent for the future with three 1st-round picks in this year's draft and they made a big splash in free agency, signing forward Nathan Horton (who will be sidelined early on after shoulder surgery).
With plenty of young talent, Columbus is starting to make their move towards being a regular playoff contender that can and should get under the skin of Pittsburgh.
The teams will meet twice in the preseason and then five times during the regular season. The NHL was even nice enough to schedule the first two games of the regular season series as a home-and-home series in the first weekend of November.
Pittsburgh is already a Stanley Cup contender and Columbus desperately wants to be. Expect fireworks when Columbus invades Pittsburgh on Friday, November 1st and Pittsburgh returns the favor in Columbus on Saturday, November 2nd.
It's time for the Penguins vs Blue Jackets rivalry to begin.