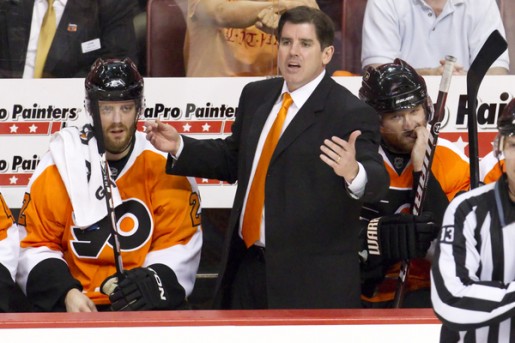 The Nashville Predators made the first move in the coaching carousel happening this off-season in the NHL. Tuesday, general manager David Poile hired Peter Laviolette to be the next head coach of the Music City hockey club, revamping the identity of the organization. With former head coach Barry Trotz as the bench boss since the franchise's inaugural season, the Predators' identity has been known as defensive-first. However, that identity will change as Poile brought in an offensive minded coach.
From the Predators' press release.
…six times in eight full seasons his teams have finished in the Top 10 in the category, with three of those being top-three results. When coaching a team for a full season, Laviolette's squad has never finished lower than 13th in goals for. That doesn't include his two midseason takeovers where the Hurricanes improved their goals for average from 1.87 to 2.23 when he moved behind the bench in 2003-04, and when the Flyers finished eighth in goals for in 2009-10.
Laviolette has been head coach in the League for twelve seasons with a 389-282-25-63 (W-L-T-OT) record for the New York Islanders (2001-03), Carolina Hurricanes (2003-09), and, most recently, Philadelphia Flyers (2009-14), who fired him just three games into the regular season. In those years, he won a Stanley Cup with Carolina in 2006 and reached the Finals in 2010 with Philadelphia.
"Having reached the peak as a Stanley Cup Champion, Peter knows the intensity and urgency it will take to help our team reach its ultimate goal," Poile said. "He is a great hockey mind who not only has a winning resume, but has done it with an aggressive offensive philosophy while also excelling in helping young players reach their potential. We look forward to Peter instilling his culture in Nashville immediately following his duties coaching the United States at the 2014 World Championship."

"I love the nucleus of this team, starting on the back end with two of the best players at their positions in defenseman Shea Weber and goaltender Pekka Rinne, in addition to a solid group of dependable veterans and talented, rising young talent," Laviolette said. "My challenge will be to impart a system that enables our young forwards to thrive and reach their offensive potential. Being a perennial Stanley Cup contender requires buy-in, passion and commitment from every player on the roster. I can't wait to get to Nashville and get started on our journey."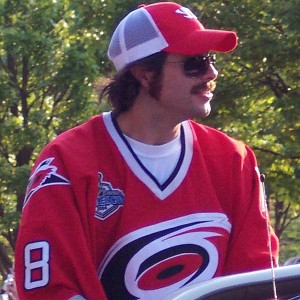 There will certainly be a culture change in the Nashville locker room come next season. Laviolette, a more players' type coach, is known to bring a lot of energy every day, something a team needs throughout the long 82-game season.
"He likes to play a more of an up-tempp type of game," said Predators forward Matt Cullen, who also played for Laviolette in 2006 in Carolina. "He brings a lot of fire to the game and a lot of passion. I think he is going to be a great fit for the organization."
Cullen related Laviolette's coaching style to the way the Predators played in the final twelve games of the regular season when the team went 9-1-2. Defensemen were given more liberties to carry the puck, which increased the offense.
"Our game will probably look a lot like it was towards the end of last season. I don't see a big coaching transition. It seems seamless."
Also joining the coaching staff is new associate coach Kevin McCarthy, who was an assistant to Laviolette during their time in Philadelphia. The former defenseman is a ten-year NHL veteran and was named to the 1981 NHL All-Star Game, while captain of the Vancouver Canucks.