It certainly was not the sort of return fans of the Edmonton Oilers were hoping for but in the end, no one should have been overly surprised to see Jeff Petry fetch what he did. Anyone who has watched the American blueliner play with any sort of regularity is well aware of the fact the Montreal Canadiens were essentially handed a gift by Craig MacTavish and company early Monday morning.
With that said, the fact the Oilers have been downright terrible during Petry's tenure in Orange and Blue left him with little value on the trade market. To be perfectly honest, as of this moment, you would be hard-pressed to find a defenceman who has been moved during this year's NHL Trade Deadline who is better.
Writing Was On The Wall
Yet all MacTavish was able to pry out of the Canadiens was a 2015 second round pick and a conditional fifth rounder that could very well turn into a third round pick should Montreal go on another extended post-season run. Clearly a better deal was not there to be had and because of it, Edmonton lost the guy who has been their best defenceman for the last number of years.
A curious move for a team that has been starving for legitimate National Hockey League defenders for what feels like an eternity but that is exactly how things played out. So while the return may not be what anyone was hoping for, Petry's departure will only help solidify the Oilers as a real contender in the Connor McDavid – Jack Eichel Sweepstakes.
Petry to Mtl, done

— Ryan Rishaug (@TSNRyanRishaug) March 2, 2015
The Coyotes And Maple Leafs Effect
With the Arizona Coyotes dismantling their roster at an almost freakish rate and having won just five of their past twenty-five games, Don Maloney has his team within in one point of Edmonton for last place in the Western Conference. The Buffalo Sabres continue to lead the way with a grand total of forty-three points, three more than the twenty-ninth placed Oilers, but the Toronto Maple Leafs are charging hard and hoping to make this a four horse race.
The Leafs are not only on a sixteen game road losing skid but like the Coyotes, David Nonis has had his squad in freefall mode for some time now.  Toronto has won exactly four games since the calendar turned to 2015 and are also in the midst of selling off pieces at an alarming rate. That said, the Blue and White will likely have the best roster of the four down the stretch and will probably fall just short of "cracking" the bottom three.
At one point, the Edmonton Oilers appeared to be a lock to finish in the bottom two but that is no longer the case. Unfortunately, this lineup has picked the worst possible moment to start collecting meaningless points in the standings but Jeff Petry's departure combined with Edmonton remaining schedule will likely see that come to an almost immediate halt. Giving away a quality defenceman seems absurd but it may actually help this franchise secure a shot at bringing in that generational talent they have been unable to find over the last eight years.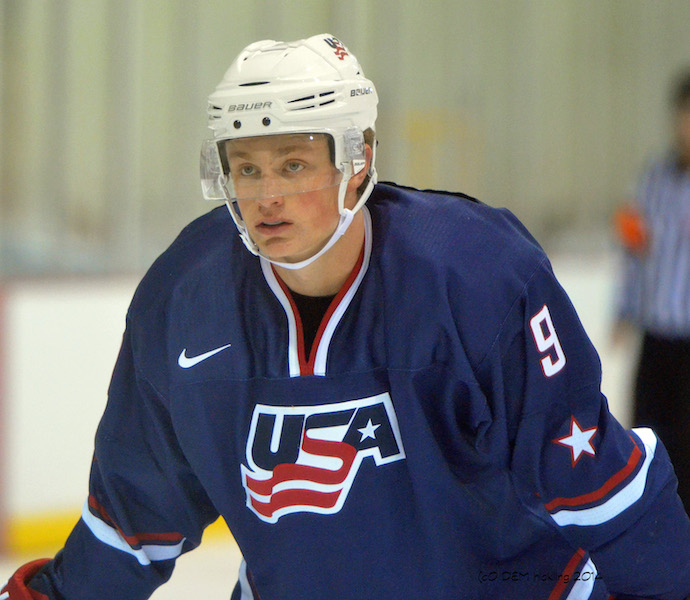 Rob Soria is the Author of Connor McDavid: Hockey's Next Great One. He has chronicled the Orange and Blue since creating his Oil Drop blog in 2011 and has also had his writings featured over at HometownHockey.ca and Vavel USA, where he has covered the NHL, MLB and ATP Tour. Rob was born, raised and still resides in Edmonton, Alberta and can be reached via twitter @Oil_Drop.