The Philadelphia Flyers got off to another slow start to the year under head coach Dave Hakstol, which resulted in the fanbase issuing calls for his head. In the past two weeks, though, the team has rebounded, and there have been some positives during Hakstol's time to keep him around for the rest of the year.
Flyers Recent Stretch of Play
After a 4-7-0 record in the team's first 11 games, the Flyers are back to playing good hockey the last seven games with a 5-1-1 record. Yes, they have faced some struggling teams, but they're pulling out wins, which is something that didn't happen last season. At the beginning of the year, the Flyers would give up as soon as something didn't go their way, like when the opposition converted a turnover into a goal. Now though, instead of hanging their heads, the team keeps battling.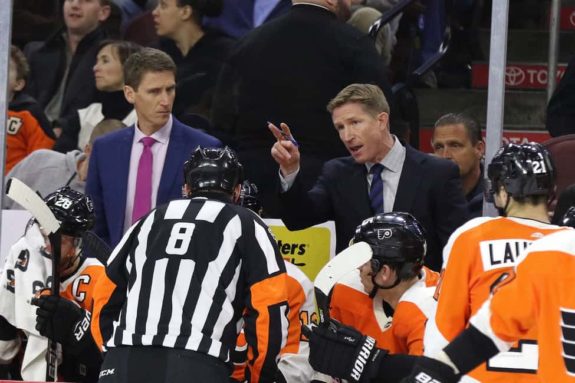 The goaltending and defense were atrocious during the first 11 games. While neither has been fantastic in the past six games, both have shown some improvement. Hakstol saw that the defensive pairings weren't working so he switched them up, scratching Andrew MacDonald. One of the biggest things that has happened during the point streak is that everyone has been contributing up and down the lineup. Scott Laughton has been scoring goals, Dale Weise is playing his best hockey since the Flyers signed him, and Christian Folin has managed to get his game straightened out.
Konecny's Development Under Hakstol
Travis Konecny has certainly had his ups-and-downs with the head coach during his first three NHL seasons. In his rookie season (2016-17), Konecny spent some time in the press box, like most youngsters during Hakstol's time. The winger saw the press box for various reasons, like making a crucial mistake leading to a goal, not showing enough effort during a game, or taking too many bad penalties.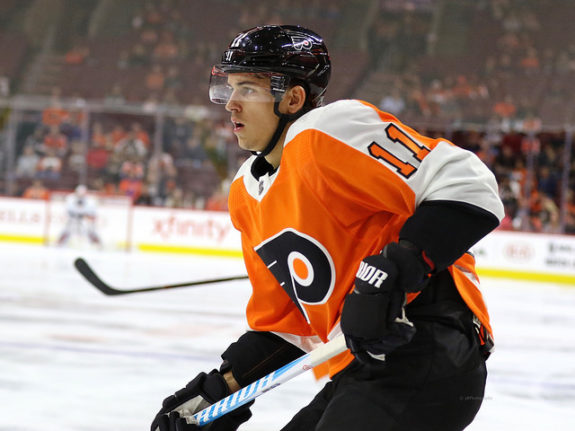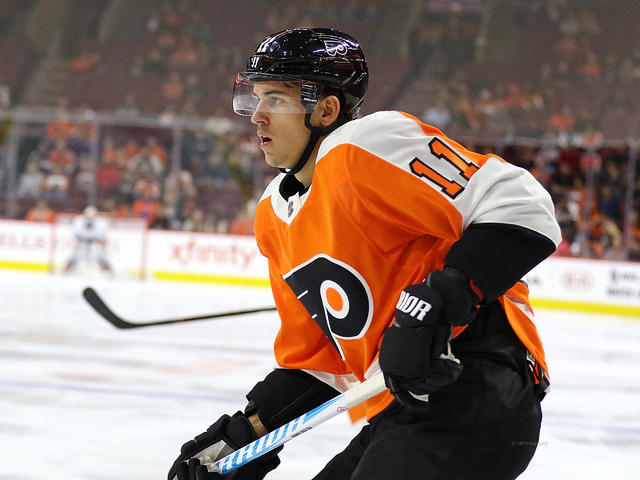 In 2017-18, he only missed one game, but he was often benched late in games when the Flyers were protecting the lead. Konecny started getting the message and played with effort every night, and was eventually promoted to the first line to play with Claude Giroux and Sean Couturier. The line developed chemistry quickly, and was one of the big reasons that the Flyers made the postseason last year. In the first month and a half of the season, Konecny played well and through his goal-scoring struggles. He doesn't seem to be taking as many penalties, knows when to stir the pot and when not to, and has been playing with effort on every shift of the games, which is something he didn't do in his first season and at times last year.
Giroux to Left Wing & Couturier to First Line Center
The biggest moves to happen with Hakstol as the coach have been Giroux to the left wing and Couturier to first line center. These moves have put both in a place to succeed, and both had career years last season. Giroux had 102 points, while Couturier had 76 points. Giroux seemed to make the transition to the wing seamlessly, and Couturier seemed to thrive in this new offensive responsibility.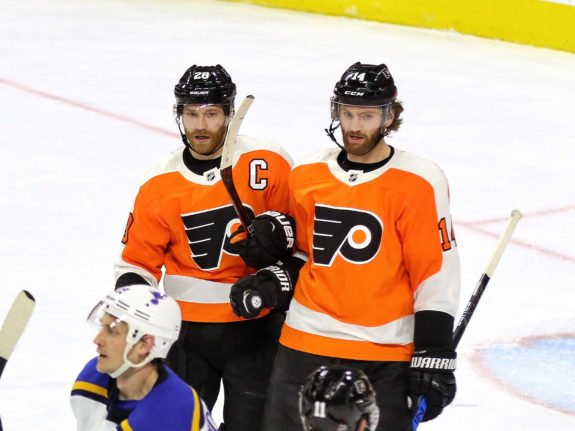 The move to the wing took a lot of defensive pressure off of Giroux since he no longer had to play a 200-foot game, and saved him some wear and tear throughout the season last year. He can use his speed coming up the wing to get a shot off or use his vision to create something out of nothing. Couturier seemed to thrive with the newfound offensive responsibility and was a finalist for the Selke Trophy last year. Giroux has continued producing early this season, while Couturier got off to a slow start, but has looked like himself the past few games.
Hakstol's Usage of Sanheim
Travis Sanheim has also seen some time in the press box and was even sent back to the AHL last season. He started last year with the Flyers and was playing regular minutes, but he was making some mistakes and his ice time started to dwindle until he was finally a healthy scratch for a few games in January. Sanheim had some things to work on, and that is exactly what he did while in the minors. He was recalled last March after having a good two months with the Lehigh Valley Phantoms and hasn't looked back.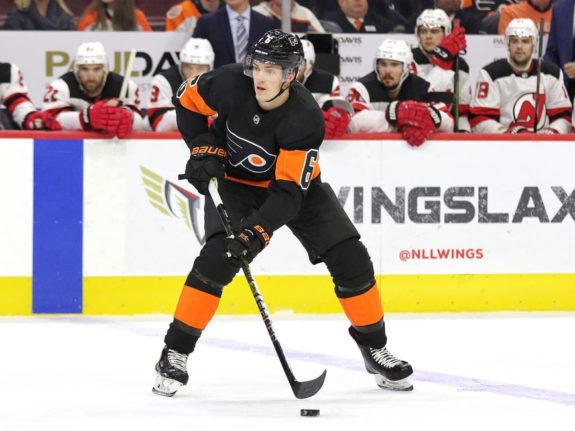 This year, Sanheim has been one of the Flyers' most consistent defensemen, along with his partner Radko Gudas. The main reason for their success is their usage by Hakstol, who has been playing them against the opposition's third and fourth lines. I would love to see if the kid can handle more minutes, but he is succeeding in his current role while developing into a better player. If Sanheim's minutes go up, and he can't handle it, does it affect his development and the forward progress he has taken? I'd rather not find that out until absolutely necessary, let him excel in his current role, for now.
Laughton's Long Awaited Breakout
Scott Laughton has seemed to get better in every season under Hakstol. His play started to get noticeably better last season, even in his limited role. Laughton was getting fourth-line and penalty-kill minutes, but as the season went on he started to get some minutes late in games when the team was protecting a lead. Hakstol moved Laughton from center to wing, and he has taken off.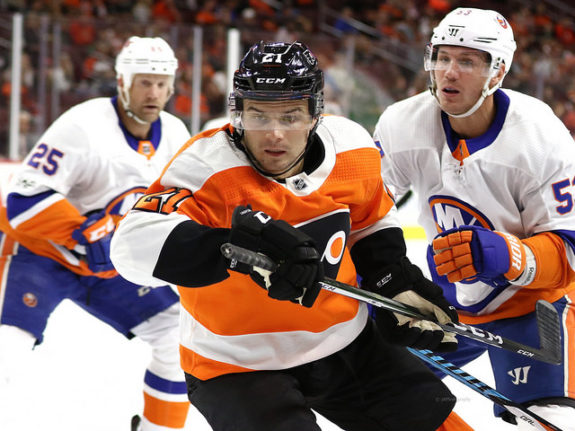 Laughton will never light it up offensively, but he does have six goals in 17 games so far this season. He has been one of the Flyers more consistent players. Even if he isn't contributing offensively, Laughton manages to impact the game in other ways like being physical and winning his battles. I don't see Hakstol going anywhere this season, so get used to him being behind the Flyers bench.
I graduated from Temple University with a journalism degree. I have always liked watching hockey so one day I decided to write about it too. I discovered that I was pretty good at it and have been writing ever since.
While in college, I wrote for a local website called gcobb.com. After college, I continued writing at The Pink Puck for the next two years.