Late on Sunday night, the Penguins lifted their second Stanley Cup in two years, marking their third in nine years and their fifth as a franchise. If you're sick of seeing them win, here's some bad news for you: despite the fact that they exist in the heavily restrictive era of the salary cap, the Penguins have young talent coming into their organization that will propel the team for years to come.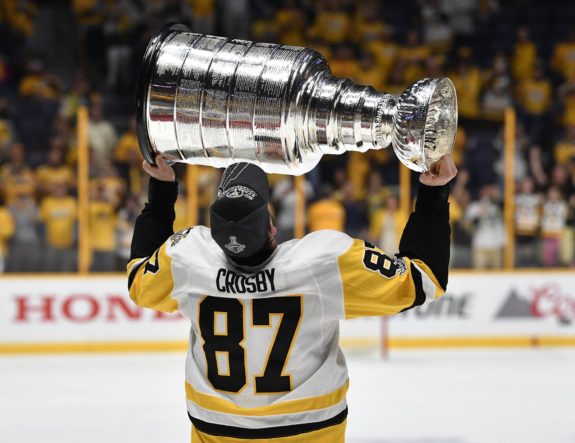 All teams are going to lose something in this upcoming expansion draft, and the Penguins are no exception. The team will most likely say goodbye to Marc-Andre Fleury, Chris Kunitz and Matt Cullen this offseason. But the cap space these players will free up, as well as the young talents in the Penguins organization— some who have already proved themselves in the NHL, and some who will be making their debuts next season— ensure that the Penguins will likely go into the 2017-18 season as serious Cup contenders for the third straight year.
That's absolutely crazy. Someone buy General Manager Jim Rutherford a drink.
Already Penguins
Anyone who watched the playoffs knows how crucial Jake Guentzel and Matt Murray were to the Penguins' repeat, but it's easy to forget that both of these players— one the leading postseason goal-scorer, one the goaltender who put up back-to-back shutouts in the last two games of the Final— were still rookies throughout. And although Murray is now officially a veteran, Guentzel still has yet to put up a full season in the NHL.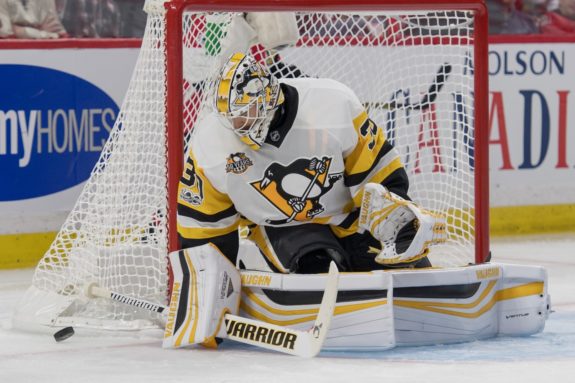 For all that, it's ridiculous to say that these two players— each of them now Stanley Cup champions— have something left to prove, the upcoming season will present them each with a new challenge. For Murray, it will be his first full season as the uncontested starting goaltender. Assuming Fleury will no longer be with the team, as the waiving of his no-movement clause for the expansion draft would indicate, Murray will no longer be swapping the net.
For Guentzel, he will most likely be seeing his first season start in the NHL. In the half-season he played with the Penguins, he scored 33 points, including 16 goals, in 40 games. He could easily be a 30-goal scorer in his first full season in the NHL, all while still on his rookie contract.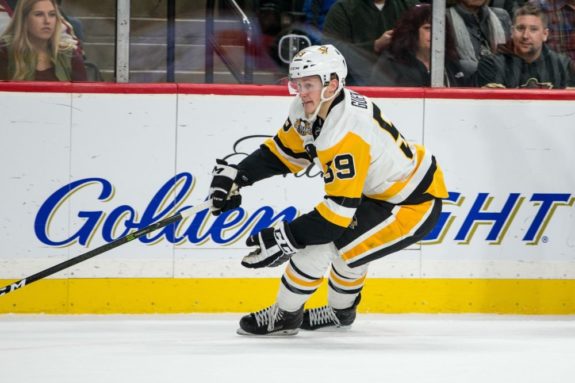 Another Stanley Cup winner who is technically looking at starting his rookie season in 2017-18 is Carter Rowney. After only playing 27 games in the regular season, Rowney played 20 of the Penguins' 25 playoff games, proving himself as a solid, bottom-six forward for the Penguins. He's not flashy, but he's the kind of solid fourth-liner and face-off man that the Penguins will need if they lose Cullen for next season.
Future Additions to the Lineup
Some of the young players developing in the Penguins organization have yet to become fixtures in the NHL. One of these players is Zach Aston-Reese, the highly-coveted free agent who signed with the Penguins this spring after producing a ridiculous 63 points in 38 games at Northeastern University. When he joined the Wilkes-Barre/Scranton Penguins late in the season, he tallied eight points in 10 games before promptly getting injured, proving that the Penguins' injury curse spares no one, not even in the minor leagues.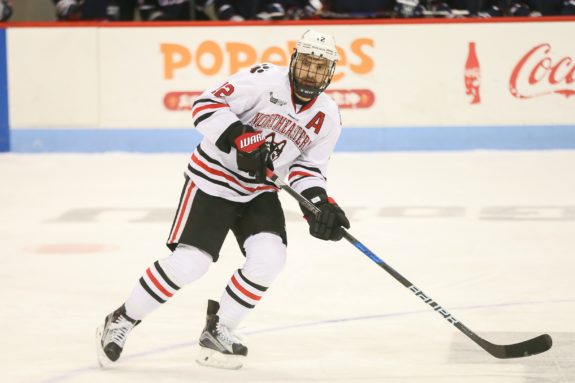 Despite this, he should be healthy for the beginning of next season. He likely won't start in the NHL, but his Wilkes-Barre/Scranton run can be seen as an audition for a mid-season call-up; after all, that's how players like Conor Sheary, Bryan Rust and Guentzel got their starts. Jim Rutherford said when Aston-Reese signed that he'd end up in the NHL "sooner than later".
Oskar Sundqvist is another player who has yet to make his full season NHL debut. He's been called up sporadically over the past two seasons but has only tallied four points in his 28 games. In the minor leagues, however, he's doing quite well; he tallied 46 points in 63 games in the AHL this season. At 6'3″, Sundqvist is a big, talented center whose size and skill could make him quite valuable to the Penguins.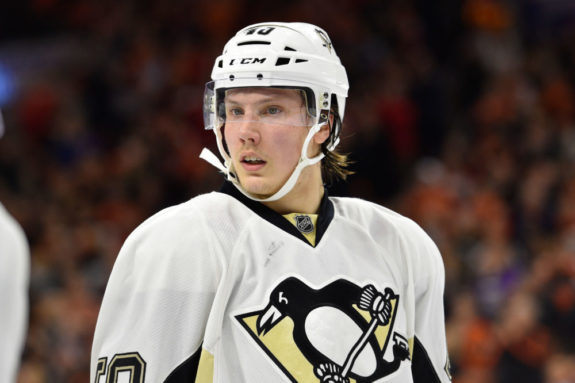 Having Aston-Reese and Sundqvist in the development leagues is invaluable for the Penguins. Look for both of them to at least make appearances in the NHL next season.
The Penguins' Future is Bright
The Penguins core is by no means ancient. Sidney Crosby, Evgeni Malkin, Phil Kessel and Kris Letang are all 30 and younger, so it's not quite time to put them out to pasture yet. The star players are still going to be stars, and that combined with the young players in development and the fact that the team is going to have both a standout rookie forward and an elite young goaltender next year means that the future of the Penguins is bright.
Guentzel, Murray, Aston-Reese and Sundqvist are all 23 years old and younger, which is a very good thing for Pittsburgh hockey. So savor this Cup win, and know that they're not done yet; the Penguins will be back next season with a healthy Letang and a series of forwards just waiting to get their chance to rotate into the lineup.