The Anaheim Ducks' hiring of Randy Carlyle prior to the start of the just-completed 2016-17 NHL season seemed curious at the time, compounding the prior firing of Bruce Boudreau. After all, Boudreau was (and still is) one of the best coaches in the NHL, and had led the Ducks to four straight Pacific Division titles.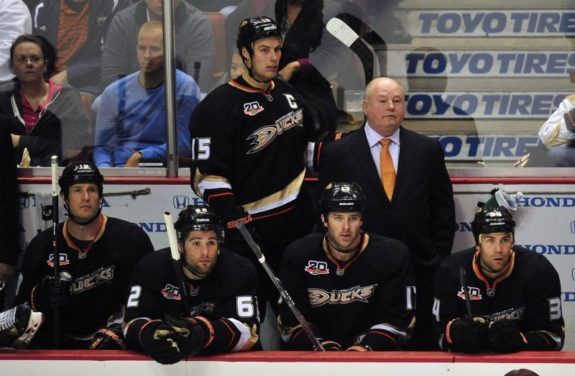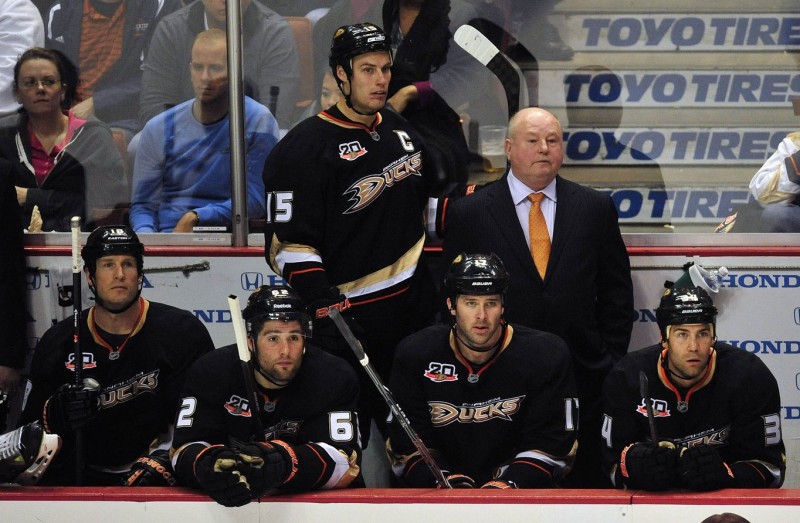 Sure, the Ducks had not quite gotten over the hump with Boudreau behind the bench, but their dubious Game 7 history overshadowed all of their accomplishments with him leading the way, including the fact that they came within one win of going to the Stanley Cup Final in the 2014-15 season.
Carlyle, meanwhile, had last coached the Toronto Maple Leafs during that 2014-15 season, only making the playoffs once and having a much more dramatic collapse in Game 7 of the team's first-round series against the Boston Bruins in 2013. In addition, his Leafs teams were brutal in terms of possession, accumulating a meager 45.7 percent Corsi-for mark at five-on-five across his tenure. Only one team, the Buffalo Sabres at 43.4 percent, was worse over that span.
In the new-age game of speed, skill, and puck possession, Carlyle hardly seemed like a great choice for the Ducks, as his success—which included leading Anaheim to its only Stanley Cup championship in 2007 during his first stint as the club's coach—seemed to be a thing of the past.
One season into his second stint with the Ducks, Carlyle has put an end to those narratives.
Carlyle Successful in First Season
For a team that is used to being a contender, a season ending without a Stanley Cup is often viewed as a failure. Such thinking, however, is narrow-minded. The degree of chance that factors into the smaller sample size of a best-of-seven playoff series is so much greater than what leads to a good record over an 82-game regular season. Sure, a team needs to be good and needs to play well in the playoffs. But that team also needs to be relatively healthy and needs at least a few fortunate bounces to go its way.
For the Ducks, returning to the Western Conference Final a year after a disappointing first-round exit qualifies as a significant step in the right direction. Amidst the turmoil that came with another lackluster Game 7 on home ice and the eyebrow-raising coaching change that followed, accumulating 105 points en route to a fifth consecutive division title and falling just two wins shy of a Stanley Cup Final berth was quite impressive.
The Ducks were also able to finally shake their Game 7 demons with a 2-1 home-ice victory against the Edmonton Oilers in the second round—a game they dominated much more so than the final score indicates.
Carlyle has to be given his due credit for navigating the team through the drama that followed them the fallout of the previous season. In addition to the team's overall success, Carlyle oversaw several very encouraging developments on an individual level. Youngster Rickard Rakell, just 24, broke out for 33 goals to lead the team. Jakob Silfverberg had a career-high 23 goals and 49 points and followed it up with a stellar postseason. Defenseman Cam Fowler had arguably the best season of his career. John Gibson emerged as the team's undisputed number-one goaltender.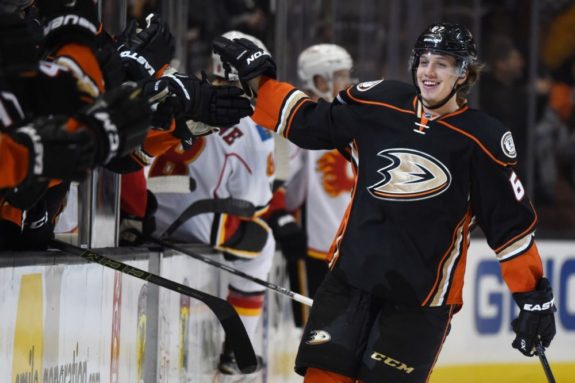 On a more macro level, Carlyle's team was still mediocre from a possession standpoint, as the Ducks had a five-on-five Corsi-for percentage of 49.7 in the regular season, which ranked 19th in the league. Digging a little deeper, however, unearths a prettier picture. The Ducks were better in controlling the scoring chance differential, as their scoring-chance-for percentage (SCF%) of 51.0 at five-on-five was good for 11th in the league. Their overall possession also improved in the playoffs, as they compiled a five-on-five Corsi-for percentage of 51.6 percent over a reasonably robust sample size of 17 games.
Carlyle Earns Extension
Carlyle's positive effect on the team was not lost on management, as he was rewarded with a one-year extension on his contract, taking him through the 2018-19 season with an option for 2019-20.
"We made great strides this past season and clearly Randy was at the center of that," said Ducks general manager Bob Murray. "He's committed to this organization and to winning another Stanley Cup. Extending his contract was an easy decision for us."
Carlyle, 61, also displayed an ability to be malleable and adapt to the changing game as well as the nature of the modern generation of players, helping ensure that he doesn't fall behind as the NHL and its players evolve.
"Today's player wants to know why you're doing something," Carlyle said during the Western Conference Final series against the Nashville Predators. "Before … you didn't have to explain yourself on a day-to-day basis. Today's player, you always have to (answer for) them, the 'Why?' Explain it and explain it."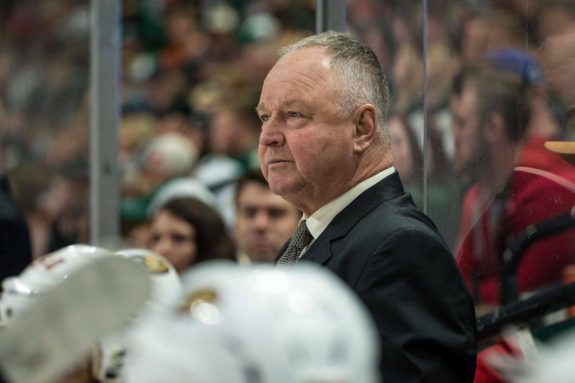 According to forward Andrew Cogliano, who briefly played for Carlyle in 2011 at the tail end of the coach's initial tenure with the Ducks before he was fired, the bench boss's awareness of what the modern player needs from a coach has translated into a different, more flexible approach, but not at the expense of the essence of what makes Carlyle who he is.
"(Carlyle's) still very hard in terms of what he wants from players, and the discipline you need to play," said Cogliano. "But he's much more approachable this time around. If there are things you want to get off of your chest, I think he's easier to approach. To figure it out."
For the Ducks, there is already ample evidence to believe that Carlyle's flexibility in helping his players "figure it out" will be a key part of the team's continued success as they figure out how to win another Stanley Cup.