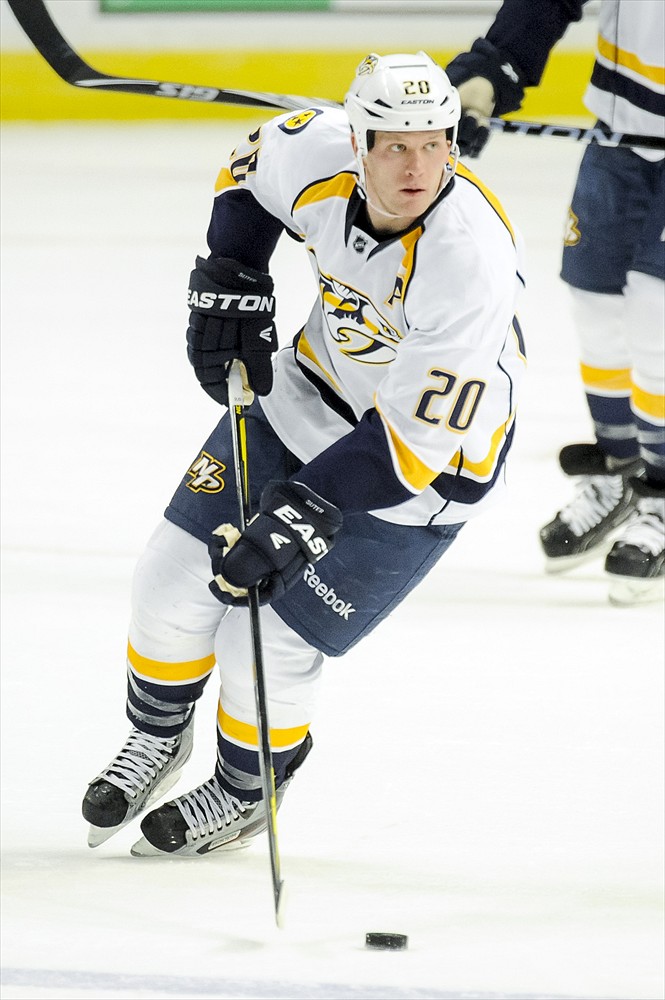 Despite ­­­­­losing eventual hall of famer Nicklas Lidstrom and being soundly beaten in first round of the playoffs, Detroit Red Wings are not in a rebuilding mode. They're also no longer the class of the western conference, overthrown by younger (and better) teams like Nashville and the Los Angeles Kings. General Manager Ken Holland has a big summer ahead of him. Aside from the giant hole Lidstroms departure leaves on the blueline, he's at the helm of a team that looked tired in its playoff exit and struggled to score.
The Wings have elite players in Pavel Datsyuk and Henrik Zetterberg and an absolute force in Johan Franzen. Holland isn't desperate, but he does have upwards of $20 million in salary cap space to play with and a roster that badly needs a youth injection. So what should he do?
The Probable Departures: Tomas Holmstrom, Jiri Hudler, Brad Stuart, Ty Conklin
Even if Tomas Holmstrom doesn't decide to retire the Red Wings should turn the page on the oft-injured winger. The business side of the league isn't pretty, but the passing years haven't been kind to Holmstrom's body and after the season Holland was reluctant to say the team would pursue Holmstrom's return.
Stuart has said he wants to be closer to his family in California and Hudler is likely to attract a bigger salary than the Wings are willing to pay. Conklin is…well, whatever.
Without those players, Holland has $44,042,045 committed toward a salary cap that's going to raise to $70.3 million. After the inevitable resigning of Daren Helm, Justin Abdelkader, and Kyle Quincey the team will have just over $20 million to spend. Yikes, hopefully their central division rivals had their fun while they could.
The Big Fish: Ryan Suter, Zach Parise
Every team looking to improve through free agency this summer has these two at the top of their list so it's unlikely the Wings will be able to land both. Parise is probably out of reach simply because of the demand for him and the new found affection he might have for the New Jersey Devils after making it to the finals with them.
Suter is the likelier choice. Apparently he's had "positive talks" with Nashville but at this point it's hard to picture GM David Poile being able to retain him. At 27 years of age Suter is entering his prime and ready to step out of Shea Weber's shadow. He'd immediately be the team's number one defenseman and make the loss of Lidstrom much easier on Mike Babcock, Red Wings fans, and most notably Nicklas Kronwall. He's coming off a contract worth $3.5 million and potential suitors could be looking at a $7.5 million cap hit. It's worth noting that Suter and Parise are friends and if there's one team that is able to bring on both, it's Detroit.
The Backup Plan: Alexander Semin, Dustin Penner, Dennis Wideman
What Holland and company have going for them is the amount of money they have to spend. The problem is the number of holes they have to fill and that cap space is going to get tight fast, especially if they're able to sign Suter or Parise. Semin would be a great fit in Detroit. After leaving a lot of distraction behind in Washington, Semin's speed, creativity, and ability to snipe would elevate not only his game but Pavel Datsyuk's as well. Even though the free agency pool seems to get smaller every year it's tough to see Semin getting paid another $6.7 million by anyone because of the problems he's had during the first half of his career. Let's pencil him in for between $4.75- 5.25million.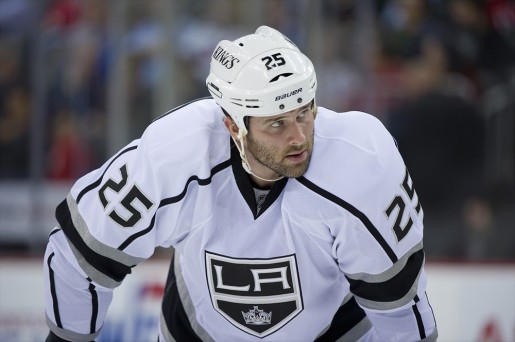 Dustin Penner is a less obvious fit than Semin but he might be just as natural with the winged wheel on his jersey. Penner is a big boy, just what Detroit needs. He's been criticized for soft play, lack of scoring, and commitment issues but after the confidence surge he's had with his postseason in L.A. Penner could take the next step in Detroit. With Holmstrom's departure and Bertuzzi on the clock, Mike Babcock would love to park Penner's 6'4" 240lb. frame in front of the net while Suter peppers shots from the point. He'll also be affordable after another disappointing season with the Kings.
Last season, Wideman quietly amassed 46 points in 82 games. Statistically it was a career year, although he seems like the type of player that steps it up during a contract year only to disappoint after signing a nice contract. If he does replicate last season, his $4 million cap hit is fair especially with a thin defensive corps.
Let's say the Red Wings seal the deal with Suter and take a flyer on Penner and Semin. Those three combined could combine for somewhere between $16 million and $20 million. More importantly, they could bring the energy and wins the Red Wings have lacked.
All salary numbers from Capgeek.com.
Jeff Stone is the disgraced former captain of his JV hockey team and a reporter at the International Business Times. He has a signed rookie card of Martin Brodeur and a blog at WhenYouPutItThatWay.wordpress.com.