The New Jersey Devils have been in must-win situations before in this postseason, finding themselves down three game to two in the opening round vs. the Florida Panthers before rallying to win Games 6 and 7 in dramatic overtime fashion. Unfortunately, they won't be taking the ice against the Panthers tonight in Los Angeles, and for all the positive sound bytes and optimistic musings tossed about by players and fans alike, the cold, hard fact is that no team has come back from a 3-0 deficit in the Stanley Cup Finals since the Toronto Maple Leafs did it in 1942. Still, the Devils personnel are saying all the right things, and as hard as the team has worked, even as they've received solid beatings at the hands of the Kings, you can't dispute that they actually believe what they're saying.
"Getting this thing back to New Jersey, that's all we can do right now, that's all we can think about," said Devils captain Zach Parise, who, like must of his teammates, has been completely shut out in the points department in the series. "We're in a tough spot, it'll be very hard, but we'll try our best. You can't look at the big picture right now, we need to get this thing back to New Jersey and see what happens."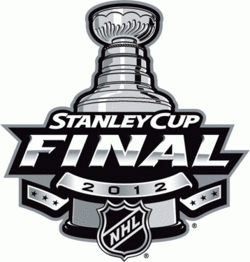 Forward Patrik Elias, one of the few players still on the team from the Devils' Cup-winning years, is staying focused on pulling together as a team, something that has worked well for this club all season.
"It's easy to turn on each other, being down, disappointed, right now in this situation, but we've dealt with a lot of adversity and that's what we talked about," Elias said. "Stay together, we haven't gotten this far because we've done it individually, it's a team effort, no matter what happens."
New Jersey head coach Peter DeBoer, a steady and calming influence on this team during his entire first season in Newark, has maintained that the series isn't over yet and has continuously praised his team for their hard work.
"I'm not disappointed in our team. we played right to the final buzzer, I don't care what the scoreboard said, we battled to the final buzzer and we'll do the same thing Wednesday night," DeBoer said after his team's Game 3 loss.
DeBoer, who has had a seemingly magical touch all season in terms of personnel decisions, has elected to insert Henrik Tallinder and Petr Sykora into the lineup for Game 4. Tallinder hasn't played since January due to a blood clot and Sykora, another veteran who won a Cup with New Jersey in 2000, has been a healthy scratch since early in the Eastern Conference Finals. He's obviously hoping to provide a jolt to the struggling Devils on both ends of the ice with the maneuver, but it may be too little, too late.