Score more or allow less. Some combination of those factors will prove pivotal in garnering more points for the New Jersey Devils. Only three teams scored less than the Devils in 2013-14, none made the playoffs. Yet, it isn't so much about putting more pucks in the back of the net but rather making sure the other team doesn't outscore you, when the final horn sounds.
Sounds simple and logical enough but look at the teams that made the playoffs last season and their goal differential. Every squad that made the postseason, had a positive goal differential, save for the Detroit Red Wings, who were a minus eight. Meanwhile, there were nine teams that didn't reach the playoffs, that had more goals than the 206 tallied by the Stanley Cup champion Los Angeles Kings. Hence, it stands to reason that goal differential is key to cracking the top eight.
So how are the Devils hoping to shore up a minus eleven goal differential from a year ago?
As always with the Devils, it begins in back in net. Since 2010-11, Cory Schneider's 2.05 goals-against average, is the lowest among netminders that have played at least 100 contests. Last season, Schneider posted a 1.97 GAA. If you believe the projections, that Schneider plays about 60 games and has a GAA of around 2.28, those number should make up for goals allowed total by Martin Brodeur. Schneider yielded 88 goals in 45 games and Brodeur let up 96 in 39 contests. Even if Scott Clemmensen doesn't match the output of Brodeur, odds are that it would only be across 20 games and who's to say Clemmer doesn't make for an improvement on a legendary but 42-year-old goalie.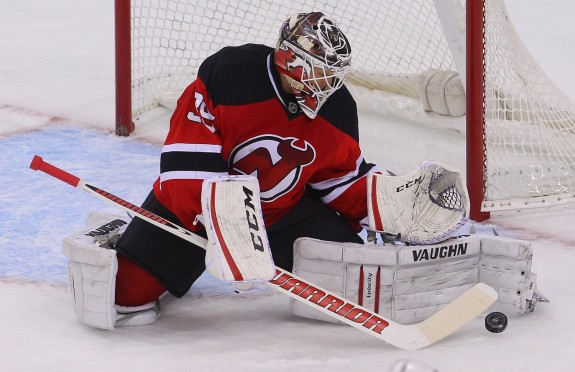 Also improving the Devils' chances of on ice performance, adding players with a positive Relative Corsi rating. Of the projected returning regulars, only six (Jaromir Jagr, Travis Zajac, Adam Larsson, Patrik Elias, Tuomo Ruutu and Eric Gelinas) had a positive on-ice Relative Corsi last season. New acquisition Mike Cammalleri, had a plus 15.7 rating, Jordin Tootoo was plus 4.0. Although, New Jersey could miss the steady presence of a guy like Mark Fayne.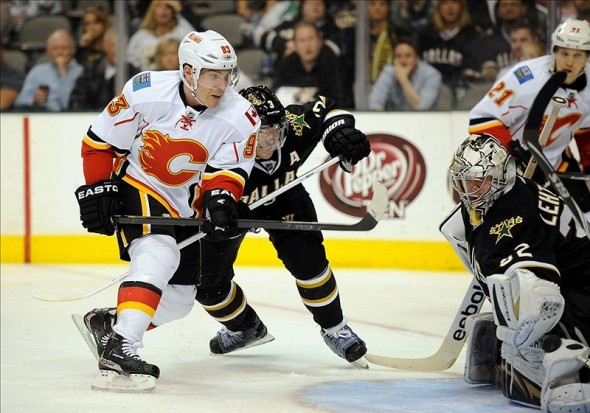 Speaking of new acquisitions, Cammalleri and his 26 tallies from a year ago, would've led the Devils. Even Martin Havlat's 12 goals in 48 games were better than what the third and fourth lines produced for the Devils last season.
Plus, I also believe there are plenty of young players, of whom are either on the verge of a breakout season or are playing with something to prove. Adam Henrique, who I believe should be bumped up to a higher line, should be in line for a 30-to-40 goal campaign. You'll see guys like Reid Boucher, Stefan Matteau and Mike Sislo, hungry to stake their claim and ready to chip in as the season progresses. Additionally, you have to love the competition and confidence of the young players on the blue line, guys are starting to believe that they belong and a guys like Damon Severson and Seth Helgeson will make the push if others falter.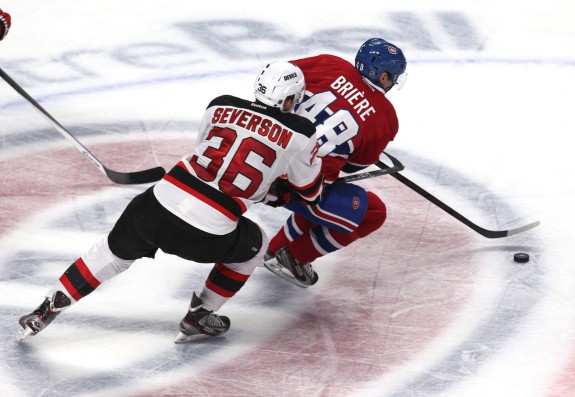 Of course being able to finish in front of the net will be crucial. That being said, the Devils hope by shoring up the gap, will enable them to close in on a playoff spot this season.