It's no secret that the majority of National Hockey League players are Canadian, and the Nashville Predators are no exception. With ten of the twenty projected starting day players on the roster coming from Canada, the remaining fifty percent of the roster spreads out between four different countries.
The Predators have solid Canadian depth down the middle with Ryan Johansen, Matt Duchene, Colton Sissons, and Brad Richardson projected to be the centres. The blue line is solidly stacked with Canadians as well, with Ryan Ellis and Mark Borowiecki the headliners there.
The Finns have had a monopoly on the Predators' crease for several seasons now, with Juuse Saros and Pekka Rinne the only two goaltenders who have played for Nashville since Saros became a full-time NHLer during the 2017-18 season. In fact, the last goalie not named Saros or Rinne, who recorded a minute for the Predators, was on Dec. 8, 2016, when Marek Mazanec played 34:13 — and recorded an assist — in a 5-2 loss against the Dallas Stars. As fate would have it, the oldest goaltender in the minor system is another Finn, 27-year old Kasimir Kaskisuo.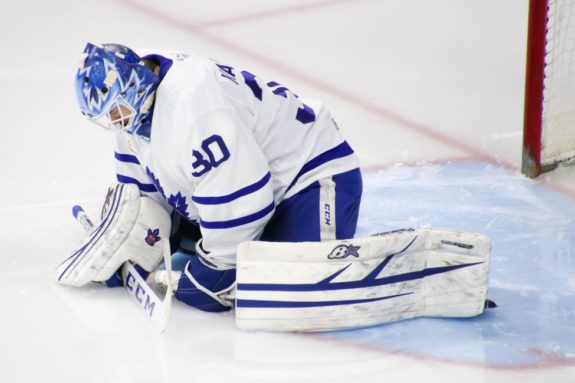 The United States of America is represented by three players up front, all projected to play secondary roles from an offensive perspective. The final country appearing on the Predators' projected roster is Switzerland, proudly represented by the reigning Norris Trophy winner Roman Josi.
The key, however, for the Predators' success in 2020-21 is going to depend on their Swedish talent. All four Swedes on the roster are players who have played significant roles in past seasons and need to elevate their game again for the 2020-21 campaign in order for the Predators to have sustained success through the regular season and into the playoffs.
Here is a player-by-player look at the foursome of Swedish players on the Predators' roster.
Filip Forsberg
Projected to play on the wing on the top line, Forsberg is someone who the Predators have seen great success from, but need to have him find a second gear of some kind. Playing alongside Ryan Johansen should offer up plenty of scoring opportunities for the 26-year-old, who has never eclipsed 64 points in a season.
A 30-goal scorer twice, and a 20-goal scorer in his last six seasons, Forsberg is someone, who despite the knack for scoring, doesn't come up in conversations among the league's best wingers. Another 30-goal season, or even, dare I say, a 40-goal season, would absolutely put Forsberg on the radar as one of the league's best. Considering the last time he scored 30 goals was also the last time he played a full 82 games, part of the key to Forsberg being a bigtime goal scorer may just be staying healthy.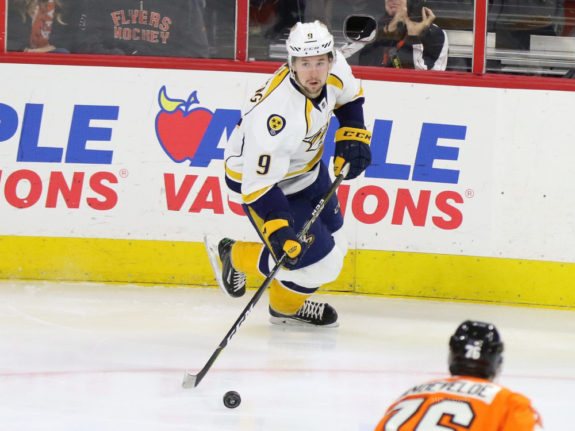 Where Forsberg really needs to step up is on the power play. Over the last few seasons, the Predators have struggled with the man advantage, but adding Todd Richards should spice up the power play system a bit. After scoring 13 times on the man advantage in 2017-18, Forsberg only has 14 power play goals in the last two seasons combined and only seven assists.
Forsberg is a bonafide goal scorer at even strength, but for him to really make a big impact and perhaps become the first Predator ever to score 40 goals in a season, he will have to become a bigtime power play contributor once again. With 50 and 48 points in the last two seasons, one would have to think a career-high in that category would be a reasonable expectation and goal for the star winger to achieve in 2020-21.
Viktor Arvidsson
Another proven goal scorer who will likely play on the top line with Forsberg and Johansen, Viktor Arvidsson falls into a similar category as Forsberg in terms of what his expected output should be.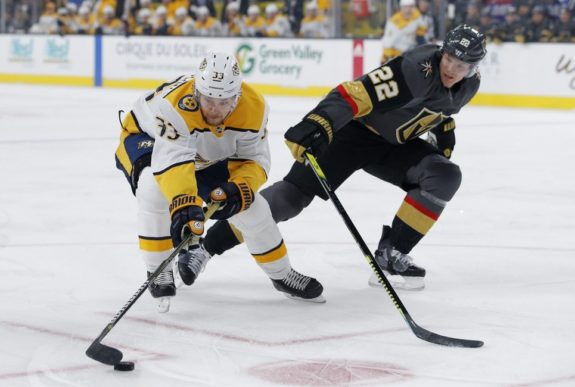 Arvidsson, measuring 5-foot-8, is a much different kind of forward than the much bigger Forsberg and Johansen, but he still possesses quite the skillset that he has used to be a bigtime goal scorer. Arvidsson actually holds the Predators' franchise record for goals in a season, scoring 34 times in 2018-19.
What surprised me when I looked up Arvidsson's stats was that he only scored three times on the power play in that record-setting season while also only recording 14 assists. Unfortunately, due to an extended injury, he saw his production drop drastically last season, only scoring 15 goals.
He is in desperate need of a bounce-back season, and if the Predators do end up signing one of the scoring wingers still available on the free-agent market, he could be on a short leash in terms of staying on the first line or how many minutes he plays. Since becoming a regular in the lineup in the 2015-16 season, the 27-year-old has scored 117 times in 329 games, averaging a goal every two games. It isn't out of the realm of possibility that he could become the first Predator to reach 40 goals in a season, but he would likely have to play a full 82 games to do so.
Calle Jarnkrok
Unlike the first two Swedes listed above, Calle Jarnkrok's primary goal may not be that of a purely offensive nature. While he has scored 10 or more goals in each of the last five seasons, he's more of a complete player who can have a major impact in all three zones.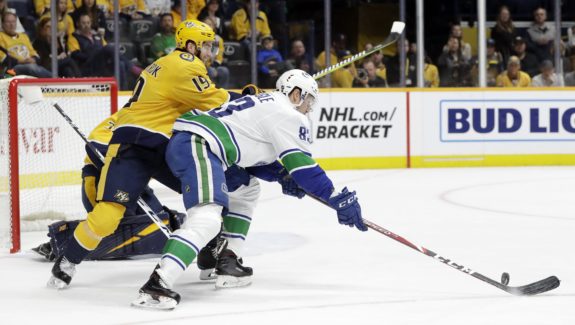 The bulk of Jarnkrok's heralded work will likely come as a primary penalty killer. It's possible he could play alongside veteran Brad Richardson as the top penalty-killing duo. And with seven career shorthanded goals, he could have a minor offensive contribution even while in that role.
A solid defensive forward, Jarnkrok will need to improve upon his +4 rating from a season ago in order to be maximizing his potential and contribution to the team. He has logged some decent minutes for the Predators in past seasons and doesn't suffer from a lack of discipline, with only 99 career penalty minutes in 459 games played.
Likely to play in his 500th game this coming season, Jarnkrok's primary contributions will likely be through his leadership and multi-usage ability. But playing on a line next to Matt Duchene could really open up his offensive capabilities, which would no doubt still be a welcome addition to a relatively thin Predators' forwards group. Don't be surprised if Jarnkrok puts up good numbers and maintains his solid defensive play to be a darkhorse in the Selke Trophy discussions next spring.
Mattias Ekholm
Perhaps the most important defensive player on the Predators this season, Mattias Ekholm is someone else who needs to see his plus-minus rating have a dramatic improvement from what it was a year ago.
After recording ratings of 25 and 27 in his last two seasons, Ekholm dipped down to a -1 in 2019-20, which was among the worst on the Predators' blue line. Because of players like Josi and Ellis, who drive the majority of the offence, Ekholm doesn't have a lot of offensive pressure on him. However, the flip side is that his responsibility in the defensive zone goes up twofold, especially if head coach John Hynes decides to split up the two offensive juggernauts.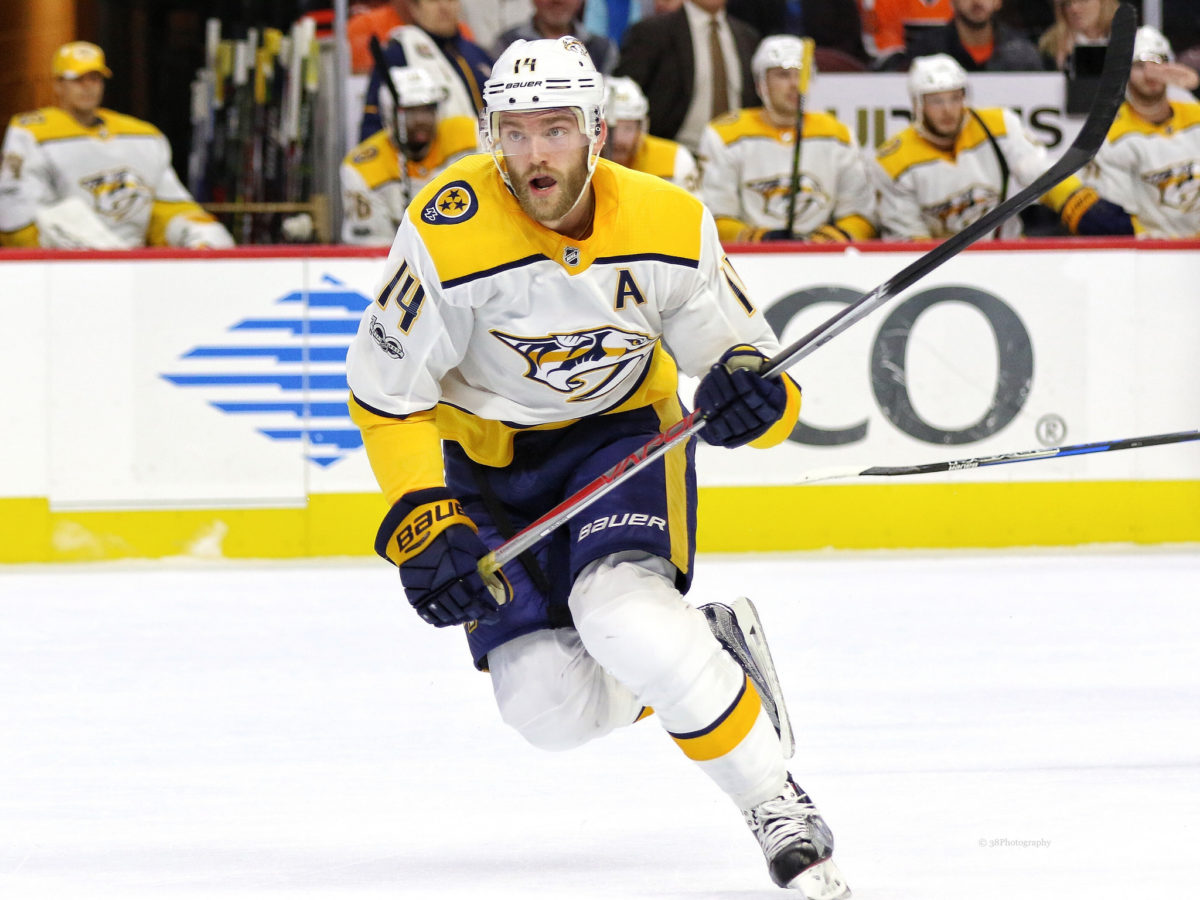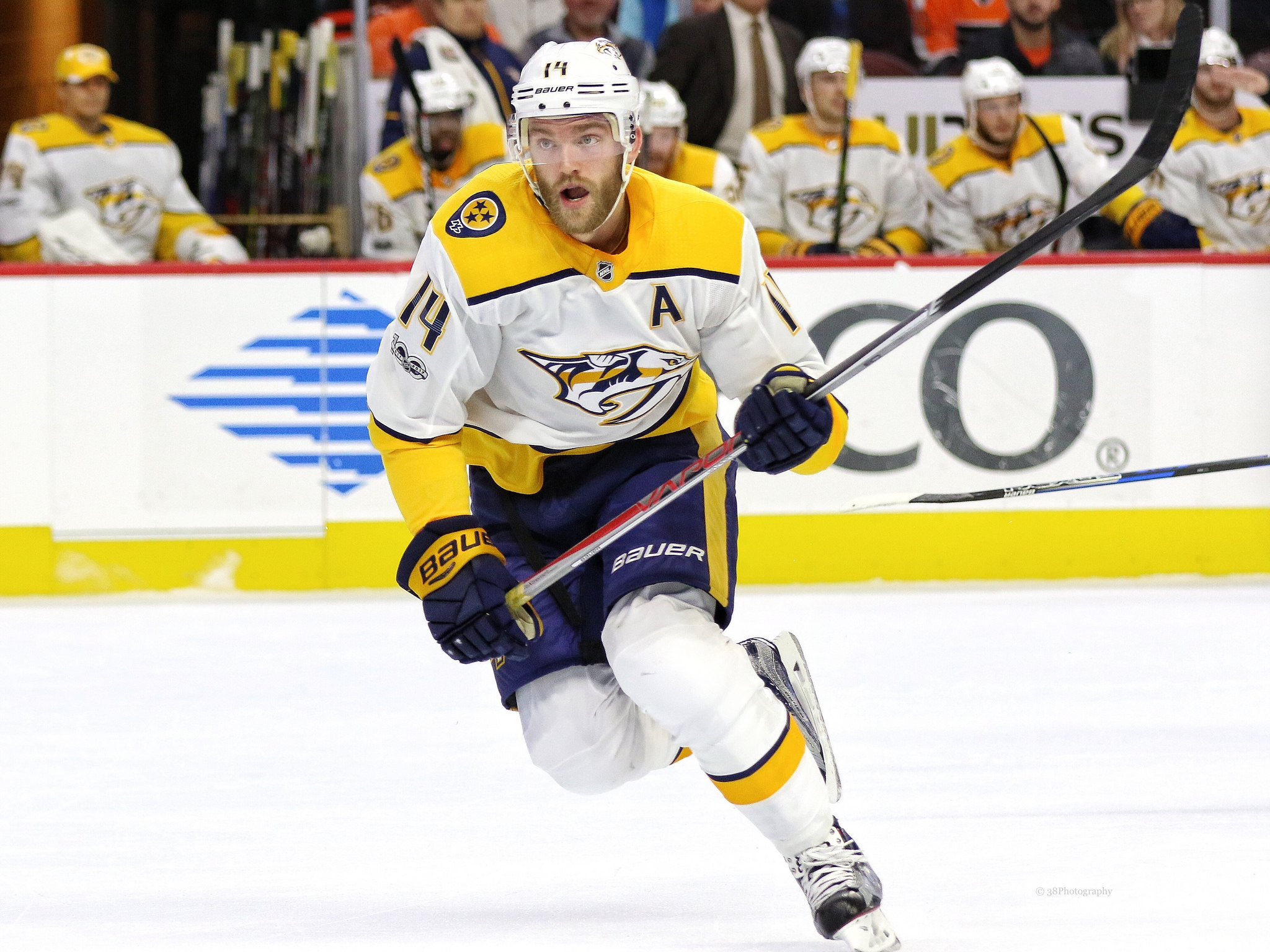 If paired with either Josi or Ellis, the expectation for Ekholm is that he would have to be a stalwart in the defensive zone should his partner get caught up ice in the offensive zone. If he does end up playing with one of those offensive stars, we could see Ekholm's points total increase as well. A consistently reliable offensive player, averaging 34 points over the last five seasons, Ekholm is a rising star because of his three-zone ability and multi-situational usage.
Ekholm's stock rose very quickly early in his career, earning 14 votes for the Norris Trophy in 2019, and in some people's eyes, became a leading candidate for the award. He needs to improve from a year ago, of that there is no doubt. But I think another season receiving Norris votes is what the Predators need from him in 2020-21 if they want to climb in the standings and advance deep into the playoffs.
While the Canadians drive the NHL on most rosters and make up half of the Predators' lineup, their success or failure will come down to the performances of their four star-calibre Swedish players. They have the potential to collect quite the amount of hardware between them. But of course, there is only one piece of hardware that they all want to share, and in order to achieve that goal, they will have to play to that potential and perhaps exceed expectations.
---
---