Two things appear to be set in stone, the Toronto Maple Leafs have made the 2023 Stanley Cup Playoffs, and their first-round opponent will be the Tampa Bay Lightning. One thing which doesn't appear to be decided on however, is how exactly the lineup is going to shape up for head coach Sheldon Keefe come Game 1.
The Maple Leafs bench boss has been tinkering a ton of late. General manager (GM) Kyle Dubas did a great job bringing in some fresh faces at the trade deadline and Keefe has tried his best to get a look at everyone with everyone. While it's pissed off some of Leafs Nation who are on the side of 'they need to develop chemistry', the tinkering has given the coaching staff a real look at some different line combinations.
---
---
While the guessing game will continue until puck drop opening night of the playoffs, here's what I feel should be the Maple Leafs lineup when their chase for the Cup begins mid-April:
Calle Jarnkrok – Auston Matthews – Mitch Marner
A trio who have been playing together recently, Calle Jarnkrok, Auston Matthews and Mitch Marner appear to have lots of chemistry. Matthews has been rather vocal about playing more with Jarnkrok, who has a tremendous work ethic and likely reminds Matthews and Marner a little bit of Zach Hyman. His motor and ability to track down pucks is certainly something he has in common with the former Maple Leaf.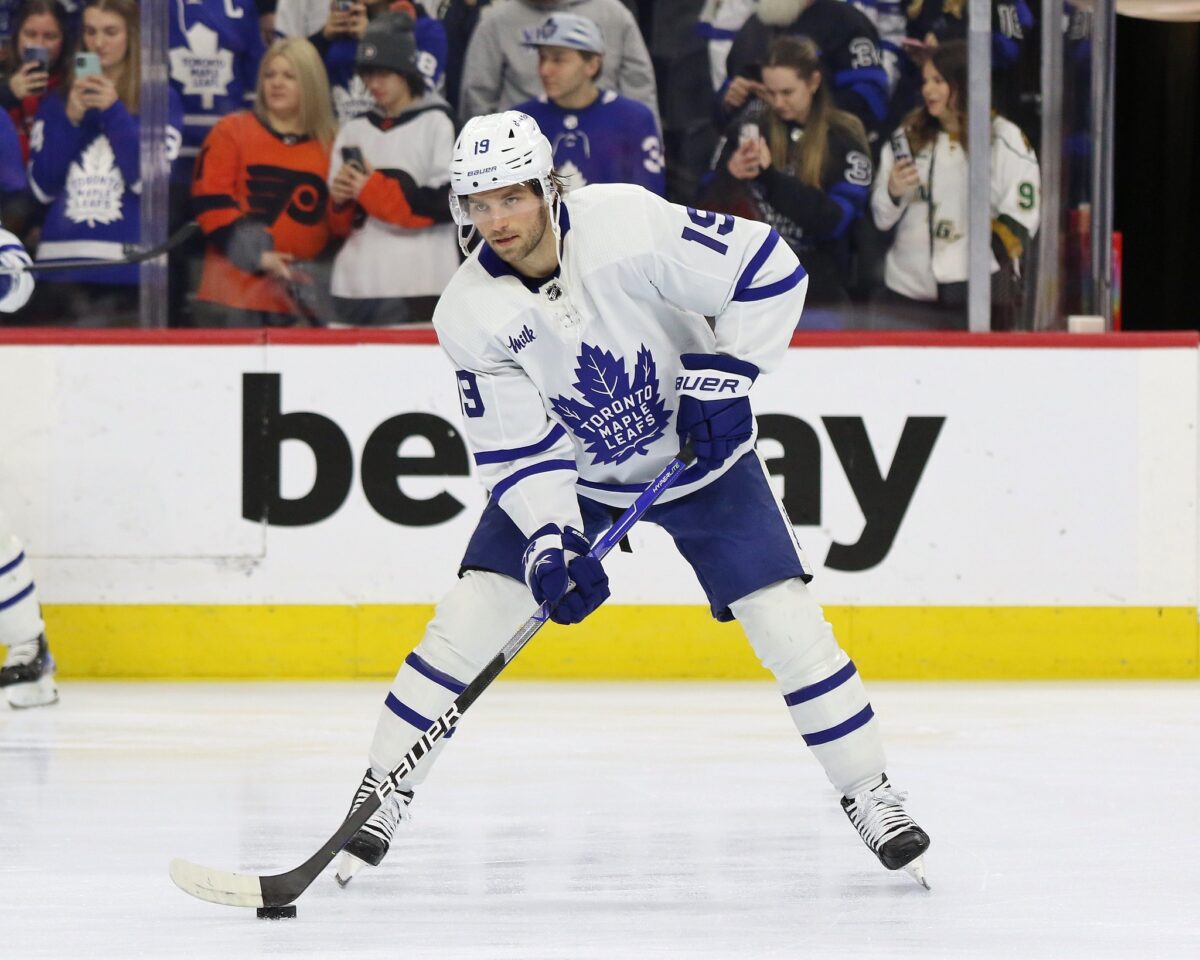 This is a great first line for the Maple Leafs as the two big guns are together and absolutely should be. Matthews and Marner have a knack for finding each other on the ice and with a work horse in Jarnkrok on the left side, this line combo could really do damage in the postseason.
John Tavares – Ryan O'Reilly – William Nylander
If I was Keefe, I would slot Ryan O'Reilly back into the second-line center role alongside John Tavares and William Nylander. This trio was effective when they played briefly together before O'Reilly broke his finger.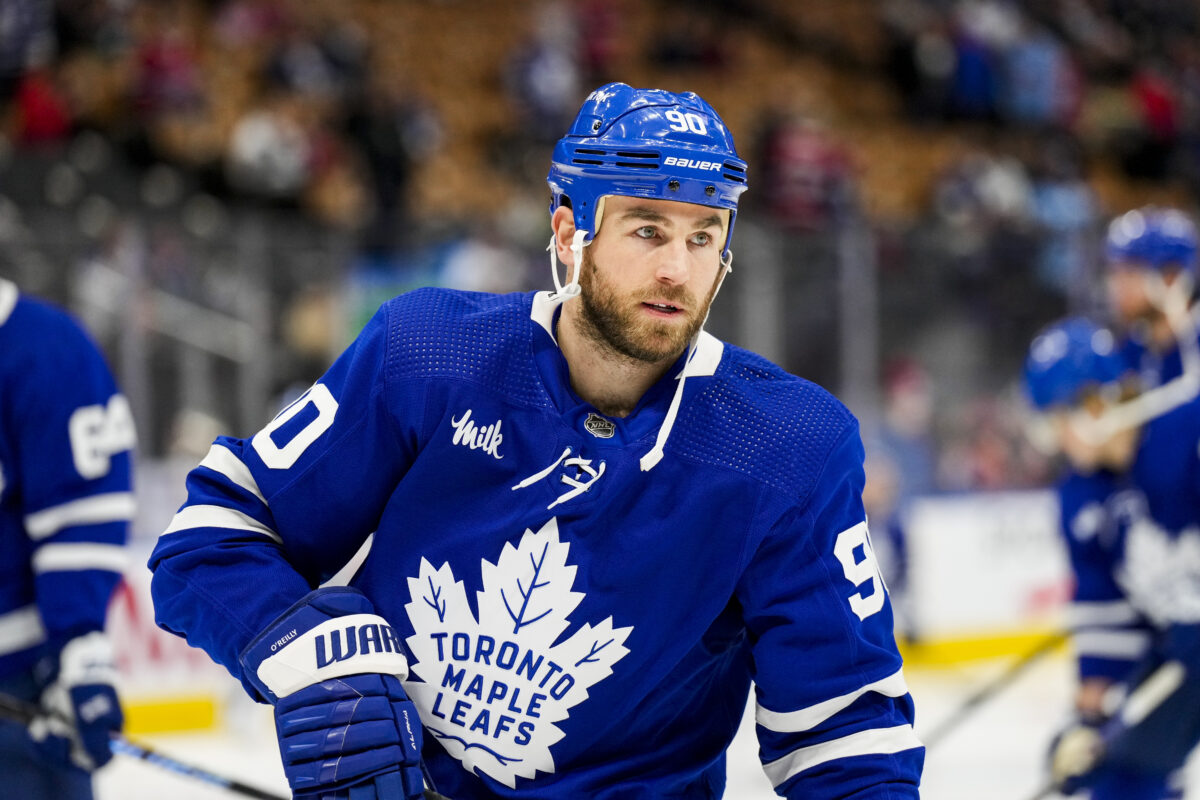 O'Reilly will have the most impact for the Maple Leafs in a top-six role. Tavares, on the other hand, had no issues moving to the wing. It what Captain's do, they make sacrifices for the best interest of the team.
Nylander compliments these two very well and has been a force the entire season. He's taken his game to new heights in 2023 and there's no doubt he's going to be a huge factor for Toronto in the Stanley Cup Playoffs. I like this trio as the second line because they'll win most of their faceoffs and puck possession will not be an issue at all.
Related: Maple Leafs Should Consider Splitting Playoff Goalie Starts
---
Latest News & Highlights
---
I'm also very excited to see how O'Reilly responds from his latest set back. His experience is so vital for this team and he'll be a factor not only on the ice, but in the dressing room as well.
The best part about a finger injury is the fact he could still skate and keep his legs in 'game shape'. Of course, nothing compares to playing in a game. Look for the former Conn Smythe winner to see some game action in the very near future as Keefe will be able to get a head start on some postseason combinations.
Michael Bunting – Sam Lafferty – Noel Acciari
There's no doubt in my mind, Michael Bunting and Noel Acciari need to play with each other in the Stanley Cup Playoffs. Add in the speed of Sam Lafferty down the middle and this line could piss off opponents and be very impactful all over the ice.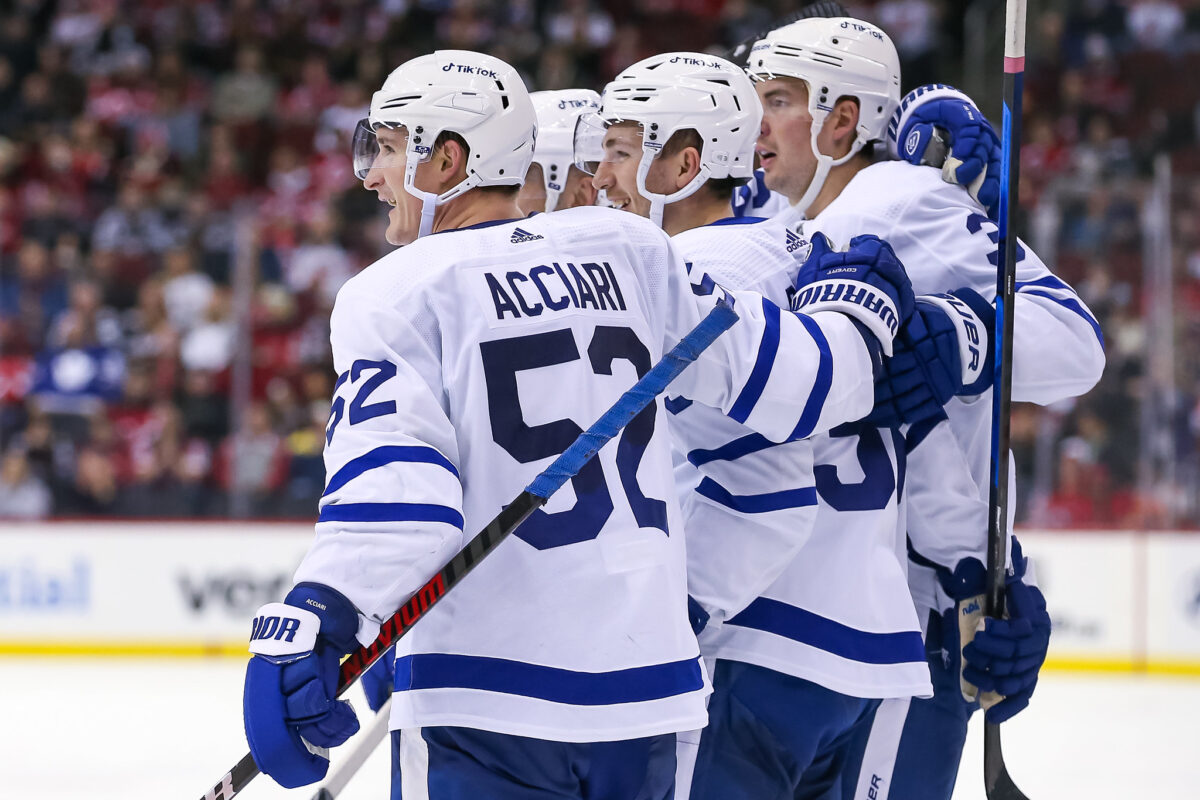 Lafferty and Acciari have come into Toronto and made a difference since game one in a Maple Leafs uniform. They both are very defensively responsible and along with Bunting could form the Leafs' shut-down unit against the Lightning and hopefully several other opponents during the team's Stanley Cup Playoff run.
I've been really impressed with Lafferty's speed and his ability to be right on top of pucks. His impact on the penalty kill has also been felt and he's going to score a couple of big goals for the Maple Leafs when the games matter most. Lafferty is a perfect compliment down the middle in Toronto and kudos to Dubas for landing him from the Chicago Blackhawks before the trade deadline.
As for Bunting, he's gone from first line, down to the fourth line and now should find a home on the team's third line. He has an interesting relationship with Coach Keefe as the two have known each other for over a decade and sometimes it shows with their banter back and forth on the bench. While he may not be playing first-line minutes anymore, Bunting is a valuable piece for the Maple Leafs and should be sketched in stone on the team's third line and second power-play unit for the Stanley Cup Playoffs.
Alexander Kerfoot – David Kampf – Zach Aston-Reese
The Maple Leafs did whatever they could to keep Alexander Kerfoot on their roster this season and while he's likely playing depth minutes for the team, he's going to be one of their most important players. Kerfoot has been lighting it up lately after a slow stretch and with his speed, versatility, defensive abilities and penalty kill prowess, look for him to make an impact in limited minutes.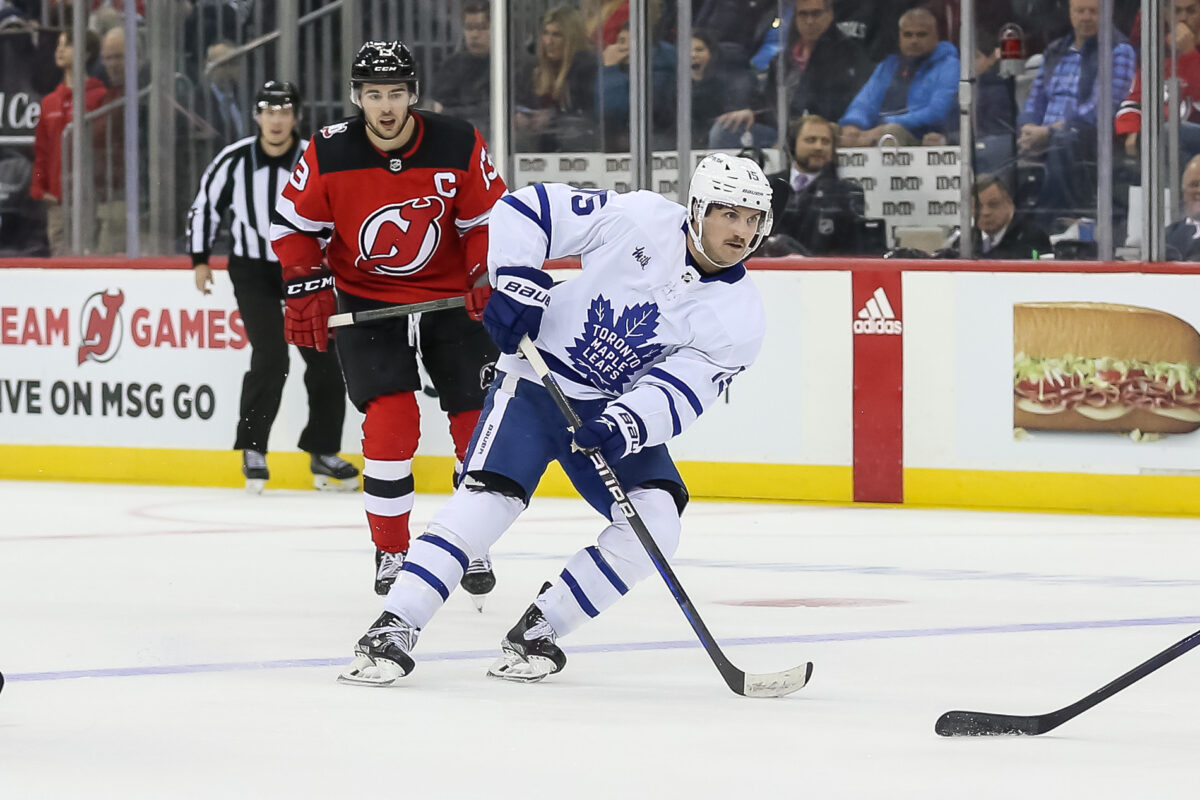 This fourth line is not my favorite but with the depth down the middle in Toronto, David Kampf gets pushed down to fourth-line duties. The wild card for me is Zach Aston-Reese vs Matthew Knies. If Knies does indeed sign with the Maple Leafs this season, to me, Aston-Reese is who should come out of the lineup to make room for the team's top prospect. This would allow Knies to play limited minutes, getting his feet wet at five-on-five and he could still see some time on the team's second power-play unit. At this point it should still be considered a long shot to see the collegiate prospect in a Maple Leafs' playoff lineup.
As for Kampf, he's a very important player. His ability to shut down opponents, kill penalties, win important faceoffs and chip in with the odd goal are integral to the Maple Leafs' success.
Defense Pairings Could Change With Each Game
While the forward lines aren't too complicated, in my opinion, the defensive pairings are a whole other story. It's not often a team has nine options to go with, but that was one of Dubas' goals at the trade deadline – get as many NHL defensemen as possible. Here's how I would start the playoffs on the Maple Leafs back end:
Morgan Rielly – TJ Brodie
Jake McCabe – Timothy Liljegren
Mark Giordano – Luke Schenn
While I don't love playing Luke Schenn and Mark Giordano together, just based off foot speed, I really like having Morgan Rielly alongside TJ Brodie. Rielly has been struggling to find consistency this season and especially of late, and I feel he's at his best when he's playing with his security blanket in Brodie.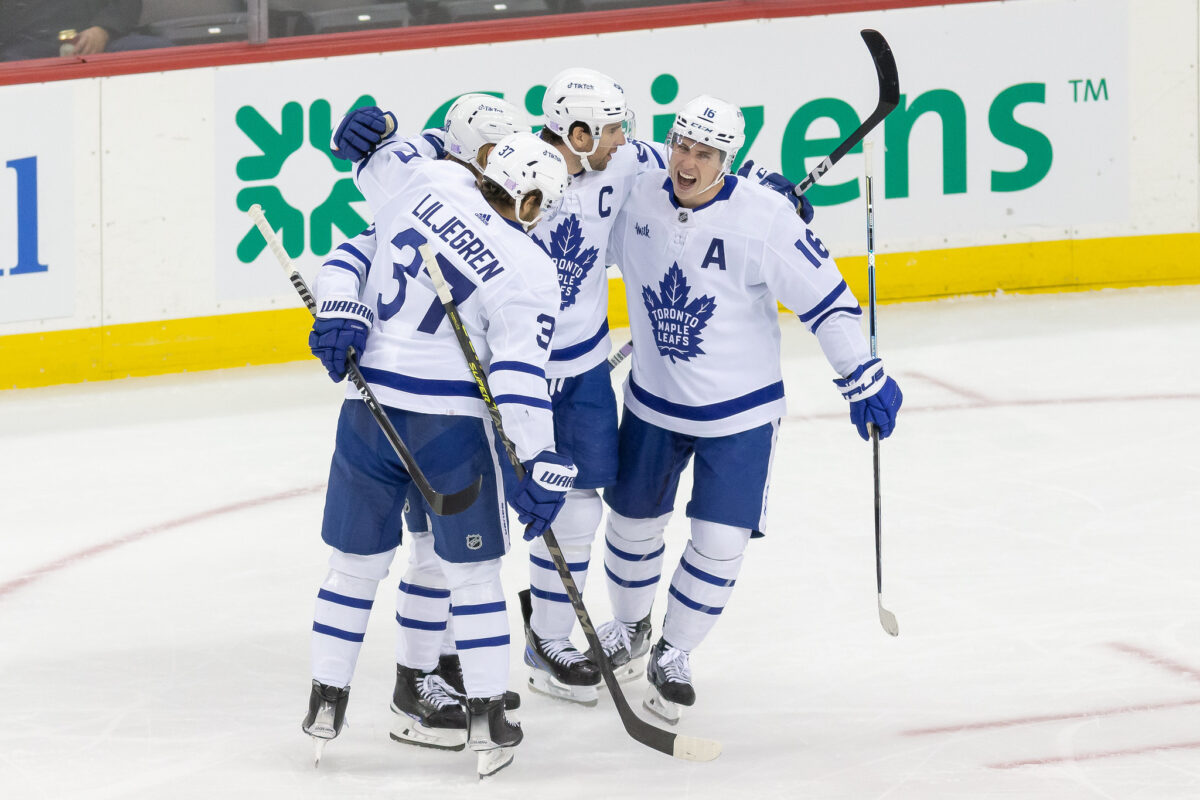 Liljegren is someone to watch as he's taken a step back lately. Yes, Justin Holl could sneak ahead of him on the depth chart, but to me, if I'm Keefe, I'm only dressing Holl if the team decides to play with 11 forward and seven defensemen. If at all for that matter. McCabe has arguably been the team's best defenseman since he arrived in town and he's going to be a force all over the ice in the playoffs. I'm expecting him to lay a massive hit in the first five minutes of the playoffs, setting the tone for the whole series.
Just based on resources alone, I see Keefe interchanging his defense pairings on a game-by-game basis. It's a nice luxury to have this many capable defensemen and there's no doubt the Maple Leafs will need each and every one of them down the stretch.
Starting Goaltender Could Also Be Fluid Situation
Game 1 in Toronto, should the Maple Leafs hold onto home-ice advantage against the Lightning, I would start Ilya Samsonov. He's been the much better netminder at home this season and with Matt Murray having experience 'coming off the bench' in the Stanley Cup Playoffs, I like having his winning experience as an option to bring in should things go south for Samonsov.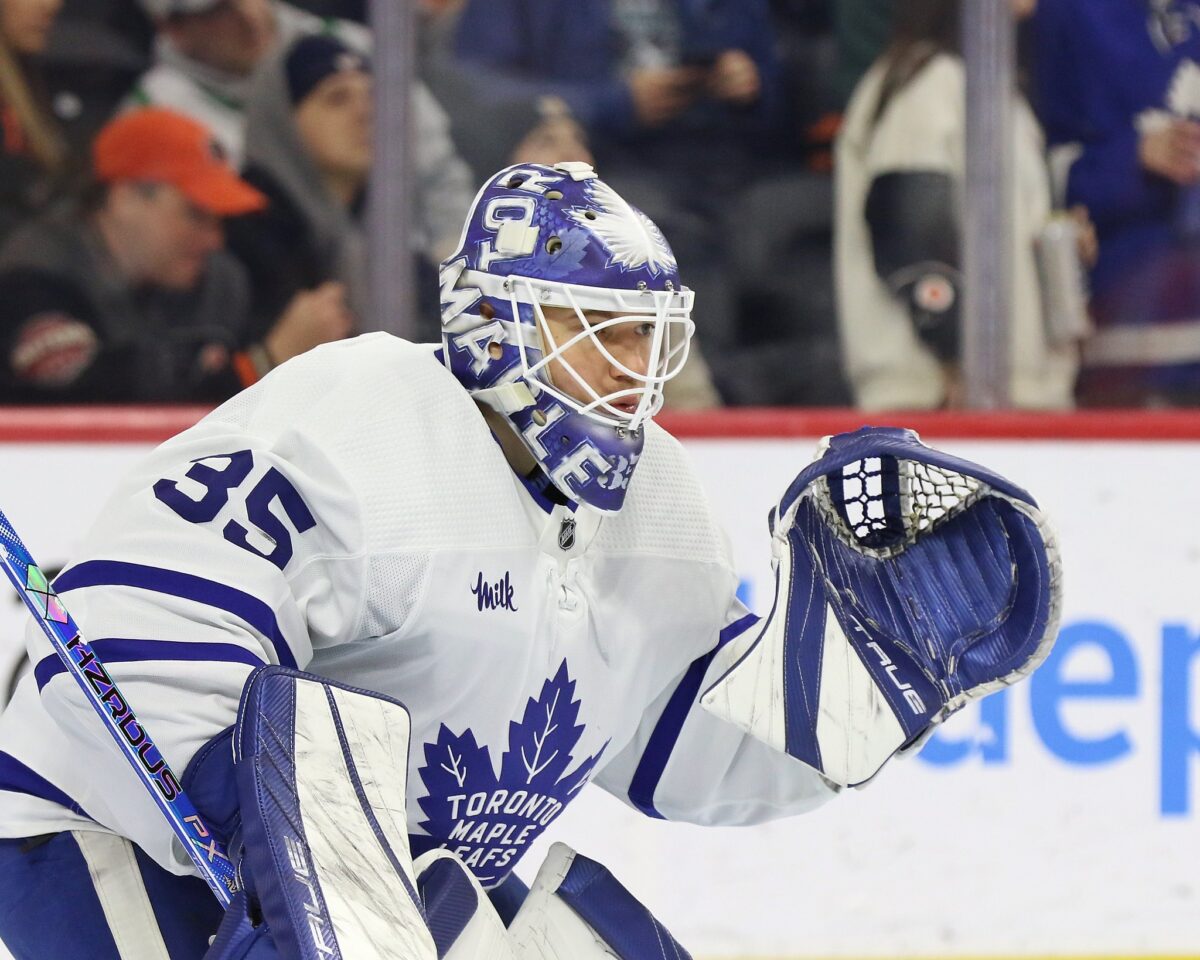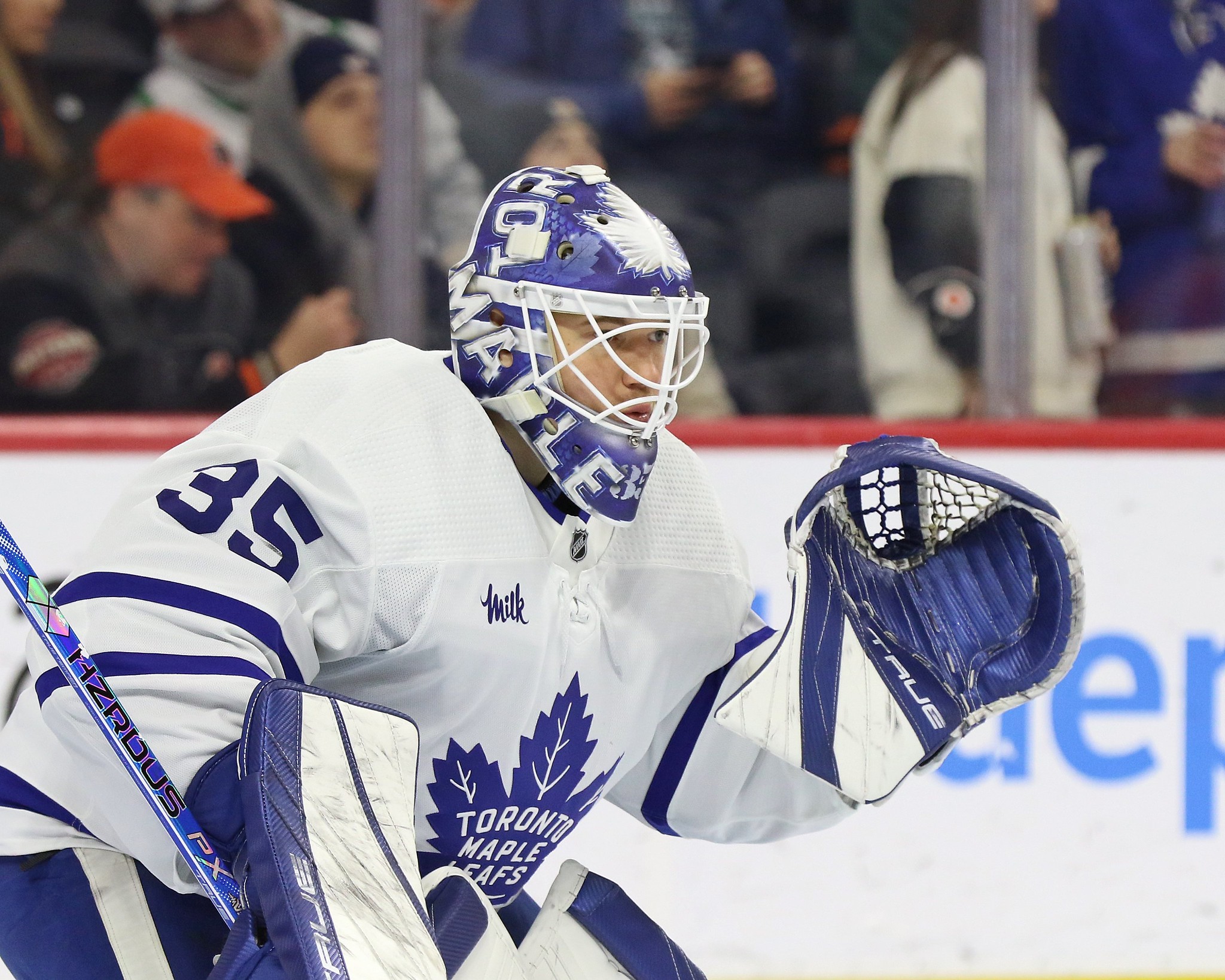 It's not often a team goes into the postseason with a tandem approach, but yes, that could be the case this season in Toronto. Unless one of the netminders goes on an absolute heater, expect to see both play during the playoffs.
Goaltending is the x-factor for this team. If the Maple Leafs can get elite production when it matters most, something they did not receive from Jack Campbell during the playoffs last season, they have a legit chance to win the Stanley Cup.
To me, Keefe should start Samsonov for Game 1, give him a short leash. Win, you stay in, lose and to the bench you go. And, if he wins both Game 1 and Game 2 in Toronto, there is a chance Murray still starts on the road for Game 3 as they both have had their own type of success this season, Samsonov much better at home, meanwhile Murray has been more productive on the road.
My prediction is in, now time to wait and see how accurate I'll be compared to Coach Keefe's Game 1 lineup. The best part about winning a Stanley Cup? There's no blueprint on how exactly to accomplish the ultimate goal. The Maple Leafs have the deepest lineup they've had in the last 20 years and this could be their best chance to give Leafs Nation what they've been dying for since 1967.