It's time for hockey season ladies and gentlemen. Rosters are being trimmed down, players are fighting for final spots, and the season starts on Wednesday. It's time to look at the preseason power rankings
30. Buffalo Sabres (0-0-0)
Last Week's Ranking: N/A
Breakdown: It's no secret the Buffalo Sabres are gunning for one of Connor McDavid or Jack Eichel. The team is in a rebuilding mode and has been for a few years now. Last season they gave opportunities to many players on the Rochester Americans. It will likely be another slow year for the Sabres who will probably have another lottery pick.
29. Carolina Hurricanes (0-0-0)
Last Week's Ranking: N/A
Breakdown: Their forwards have been above average, but with Jordan Staal sidelined for months with a broken leg and Jeff Skinner likely out with another concussion, the Hurricanes are in a world of hurt. Their defense struggles and their former Conn Smythe goalie, Cam Ward has been anything but. Khudobin is finally getting his chance to prove himself this season, but unless he stands on his head all 82 games, the Hurricanes will be on the outside looking in.
28. Calgary Flames (0-0-0)
Last Week's Ranking: N/A
Breakdown: The Flames simply do not have the offensive firepower or the defense they once did to be considered contenders. They went out of their way to sign Jonas Hiller, who's starting job was stolen from him by John Gibson. They have budding young talent in Johnny Gaudreau, Sean Monahan, and Sven Baertschi, but they lack the experience and overall depth to make the playoffs.
27. Ottawa Senators (0-0-0)
Last Week's Ranking: N/A
Breakdown: Ottawa lost the crux of their offense when they traded Jason Spezza to Dallas. The team also lost Ales Hemsky to free agency. The good thing is they still have offensive talent in Bobby Ryan and Erik Karlsson, but not much else. Their defense is reliable, but the makeup of the team isn't such where they will be fighting for a wild card spot.
26. Florida Panthers (0-0-0)
Last Week's Ranking: N/A
Breakdown: Looking down the middle the Florida Panthers boast one of the best young centers groups in the league. The issue is that they didn't address their lack of top-tier wingers. Instead they spent a boatload on a very unproven Dave Bolland and an aging Willie Mitchell. Roberto Luongo will do his best to get the Panthers back into the playoffs – they only reached the post season four times in their 20-year history.
25. Winnipeg Jets
Last Week's Ranking: N/A
Breakdown: Kevin Cheveldayoff finally made his first player-for-player trade when he sent Eric Tangradi for Peter Budaj and Patrick Holland. Other than that, it was another quiet offseason for the Winnipeg Jets. Although the fans deserve better, they'll probably have to settle in for another sub-par season.
24. Edmonton Oilers (0-0-0)
Last Week's Ranking: N/A
Breakdown: The biggest question mark for the Edmonton Oilers has been their defense. This offseason they went out and got Mark Fayne and Nikita Nikitin (a very mild upgrade to what they had before). They're giving every opportunity to their young players to be impactful this season. Darnell Nurse and Leon Draisaitl have both made the team and will try to help in any way they can. It's only a matter of time before everything clicks for the team, but this year will not be the year the Oilers make the playoffs. However, it's a step in the right direction.
23. Arizona Coyotes (0-0-0)
Last Week's Ranking: N/A
Breakdown: Although they have a new name, the Coyotes still have the same mediocre product on the ice. Captain Shane Doan isn't getting any younger, Radim Vrbata (their best point-producing forward) is no longer on the team, and the rest of their forwards leave much to be desired. They have a few solid defenseman and Mike Smith in net, which will help them win some games, but you'd be hard-pressed to find anyone that thinks the Arizona Coyotes are a true contender.
22. Nashville Predators (0-0-0)
Last Week's Ranking: N/A
Breakdown: James Neal on the ice and Peter Laviolette are welcomed sights for a Nashville team who has been playing a defense-first system. The team doesn't have the firepower to supplant Lavy's system from the start, but they will certainly be a more exciting team to watch than in years past. Expect some growing pains with the new change of play.
21.Vancouver Canucks (0-0-0)
Last Week's Ranking: N/A
Breakdown: The Canucks improved in some areas during the offseason, but worsened in others. The front office knew Eddie Lack and Jacob Markstrom were not the solution, and went out to sign Ryan Miller. On the other hand, they traded one of their franchise players in Ryan Kesler. While they still have the Sedins, the rest of the team will have to step up their play to become the playoff team they once were.
20. Toronto Maple Leafs (0-0-0)
Last Week's Ranking: N/A
Breakdown: Randy Carlyle is on thin ice this season. Having missed the playoffs last season after starting the season with such promise rubbed Maple Leafs fans the wrong way. The team is going to need to buy into Carlyle's philosophy and not get into the slumps that we've been so accustomed to. Something tells me it's going to be the same old story.
19. Philadelphia Flyers (0-0-0)
Last Week's Ranking: N/A
Breakdown: The lack of cap space hindered the Flyers' efforts in finding much needed assets to improve their team from last season. While they have one of the premier centers in the league and a great powerplay, their defense is porous and the biggest flaw on an otherwise proficient NHL team. Their future is bright, but they'll be lucky to make the playoffs this season, especially without Kimmo Timonen on the blueline.
18. New Jersey Devils (0-0-0)
Last Week's Ranking: N/A
Breakdown: The biggest addition to the Devils this offseason were Mike Cammalleri. They also signed Martin Havlat to help bring much needed scoring. The advantage the Devils have is that Corey Schneider is now officially their starting goaltender. The team will go as far as Corey Schneider can carry them.
17. Washington Capitals (0-0-0)
Last Week's Ranking: N/A
Breakdown: It's going to take a lot to try to convince guys like Alexander Ovechkin, Evgeny Kuznetsov, and Andre Burakovsky to play any type of defense, so Barry Trotz and some players may clash. The team upgraded their defense – albeit overpaid for it – but their biggest question mark is still their goaltending. Is Braden Holtby a consistent performer or will he falter as the season progresses?
16. Columbus Blue Jackets (0-0-0)
Last Week's Ranking: N/A
Breakdown: It's still a stalemate between Jarmo Kekalainen and Ryan Johansen in terms of a new contract. I think they will get it done very soon, but they will be without Nathan Horton for quite some time. The team is still in a very good situation with a nice core group and a Vezina-caliber goalie in Sergei Bobrovsky. They're on the up and up.
15. Detroit Red Wings (0-0-0)
Last Week's Ranking: N/A
Breakdown: It isn't easy for me to put the Detroit Red Wings so low on the list. They're still a playoff team, but they have injuries to their biggest players, Pavel Datsyuk and Henrik Zetterberg. Last season was marred with injuries and coach Mike Babcock was forced to play most of the season with call-ups from the Grand Rapids Griffins. Young guns like Tomas Jurco and Anthony Mantha should be able to step this season full-time and continue Detroit's streak of making the playoffs.
14. New York Islanders (0-0-0)
Last Week's Ranking: N/A
Breakdown: A few days ago, the New York Islanders would've been a handful of spots lower on this list. But they were able to acquire Johnny Boychuk from the Boston Bruins and Nick Leddy from the Chicago Blackhawks further bolstering their biggest flaw – their defense. Garth Snow was brilliant this offseason nabbing Jaroslav Halak, Nikolai Kulemin, and Mikhail Grabovski giving the Islanders more depth in their top-six. They're looking like a legitimate playoff team now.
13. Minnesota Wild (0-0-0)
Last Week's Ranking: N/A
Breakdown: The Wild scored big on July 1st signing goal scorer Thomas Vanek to a 3-year deal. With an already potent offense, the team is looking to go further than the semi-finals this season. The biggest question mark will come down to goaltending. Josh Harding injured himself a few weeks ago and has been suspended indefinitely. Meanwhile, everyone is aware of the injury woes that have plagued Niklas Backstrom throughout his career. Darcy Kuemper will have to play better than he ever has before if the Wild intend to be competing for a Stanley Cup.
12. San Jose Sharks (0-0-0)
Last Week's Ranking: N/A
Breakdown: A blend of veterans and young talent has allowed the San Jose Sharks to retain one of the higher spots on the power rankings. Joe Thornton and Patrick Marleau are getting up there in age, but continually show that they are still legitimate threats in the offensive zone. Tomas Hertl took the NHL by storm last season and youngsters like Chris Tierney and Matt Nieto can add to the speed and skill of the 12 forwards. Marc-Eduoard Vlasic is an anchor on the blueline and with Niemi manning the net, the Sharks are a good bet to be a playoff team again.
11. Dallas Stars (0-0-0)
Last Week's Ranking: N/A
Breakdown: The Stars were able to swing a huge deal for Jason Spezza and signing Ales Hemsky, solidifying their top-six as arguably one of the most dangerous in the league. Unfortunately, they still haven't been able to answer their defensive issues, which have plagued them for many years. Having said that, the Stars' offensive tendencies should help ease their lackluster defensive pairings and with a healthy Kari Lehtonen, who knows where this team can go.
10. New York Rangers (0-0-0)
Last Week's Ranking: N/A
Breakdown: The majority of the New York Rangers' lineup is intact from the one that went to the Stanley Cup Final in June. The biggest splash of the offseason was signing Dan Boyle to their defense and letting Brian Boyle walk in free agency. The team is still one of the best overall in the league. With Henrik Lundqvist between the pipes, the Rangers will continue to be a force in the Eastern Conference.
9. Tampa Bay Lightning (0-0-0)
Last Week's Ranking: N/A
Breakdown: The fact Ben Bishop got injured at the end of the season killed the Lightning's chances at moving past the first round of the Stanley Cup playoffs. Now Bishop is healthy and ready to reclaim his spot as a premier goalie in the league. Tampa already has one of the best players in Steven Stamkos, who is also healthy and raring to score. With a budding roster, Tampa will be looking to stay atop the Eastern Conference this season and push further into the playoffs.
8. Montreal Canadiens (0-0-0)
Last Week's Ranking: N/A
Breakdown: Dustin Tokarski played Peter Budaj right out of Montreal with his stellar performance in the playoffs, although this is still very much Carey Price's and PK Subban's team. Le Bleu, Blanc, et Rouge were not able to retain Thomas Vanek, but they still get quality scoring from players like Max Pacioretty, Alex Galchenyuk, Lars Eller, among others. With former captain Brian Gionta now out of the fold, the Canadiens have taken it upon themselves to start the season with no captain – just alternate captains. The Canadiens are always a fun team to watch and this year is no exception.
7. Colorado Avalanche (0-0-0)
Last Week's Ranking: N/A
Breakdown: Hop on the Avalanche bandwagon because they mean business! The newly minted system that Patrick Roy brought to the team did wonders as they powered their way to the playoffs on the back of rookie sensation, Nathan MacKinnon. Semyon Varlamov is every bit the goaltender they thought he would be when he came over from the Washington Capitals a few years ago. With some of the most electrifying players in the game today, the Avalanche have only scratched the surface of what they are capable of. This year will be very telling for the club and the future of this franchise.
6. Pittsburgh Penguins (0-0-0)
Last Week's Ranking: N/A
Breakdown: It's a great thing this is a preseason rankings for the season and not the playoffs or else the Penguins would find themselves towards the bottom. With Sidney Crosby and Evgeni Malkin, the Penguins are perennial favorites to be atop the Eastern Conference. During the season is when Marc-Andre Fleury plays his best in net, so it wouldn't be fair to put them any lower on the list. The team lost their leading scorer on the blueline in Matt Niskanen, but were able to find a suitable replacement in Christian Ehrhoff. Going into the season, the Pittsburgh Penguins will be one of the best teams.
5. St. Louis Blues (0-0-0)
Last Week's Ranking: N/A
Breakdown: Very much in the thick of things are the St. Louis Blues. Looking up and down their roster you will find no holes or any players out of place. From David Backes to TJ Oshie to Alex Pietrangelo to Kevin Shattenkirk, the team will be a tough customer each and every game. The Blues signed Paul Stastny on July 1st allowing them to become more offensively charged than last year. Brian Elliott has shown how well he can play when given consistent starting time, so it shouldn't come as a shock to anyone if the Blues contend for another season.
4. Anaheim Ducks (0-0-0)
Last Week's Ranking: N/A
Breakdown: The Anaheim Ducks are a fantastic team. They only got better this offseason by trading for Ryan Kesler making them an even more lethal opponent to the rest of the NHL. The only reason I have them outside of the top three teams is that they will be heavily relying on their young goaltenders, John Gibson and Frederik Andersen. While I fully expect them to be great in net, that much pressure may take it's toll early in a goalie's career. Be that as it may, the Anaheim Ducks are still a top five team no matter which way you look at it.
3. Boston Bruins (0-0-0)
Last Week's Ranking: N/A
Breakdown: Peter Chiarelli has done a masterful job at finding prospects to replace players in the Bruins' lineup. It's the main reason the Bruins are continually one of the best teams in the entire NHL. They've kept most of their Stanley Cup winning roster intact and added pieces that keep them in the hunt every season. This year is no different as they continue their reign of supremacy atop the Eastern Conference.
2. Chicago Blackhawks (0-0-0)
Breakdown: The Blackhawks doled the two biggest contracts in the NHL to Jonathan Toews and Patrick Kane – two very deserving customers. Along with Hossa, Sharp, Keith, and Seabrook, the Blackhawks have preserved their key players from their previous two Stanley Cup winning teams. Chicago was also able to find an upgrade for the 2nd line center position with Brad Richards. You can't help but think the Chicago Blackhawks are destined to do great things in the foreseeable future.
1. Los Angeles Kings (0-0-0)
Last Week's Ranking: N/A
Breakdown: If it ain't broke…don't fix it. No one knows this better than Dean Lombardi. He's seen his Los Angeles Kings win two Stanley Cups in the past three years. He has done almost nothing different to the team that won it all last season. What's even more brilliant is, with the exception of one player (Mike Richards), the Kings do not have anyone else with a NMC or NTC. Furthermore, they re-signed Marian Gaborik, who was one of their best scorers in the playoffs last year. They are a model of success and have as good a shot as any to repeat as Stanley Cup Champions.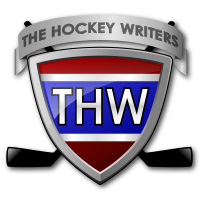 The archives of THW contain over 40,000 posts on all things hockey. We aim to share with you some of the gems we've published over the years.