The Tampa Bay Lightning host the Anaheim Ducks as they continue their four-game homestand on Saturday.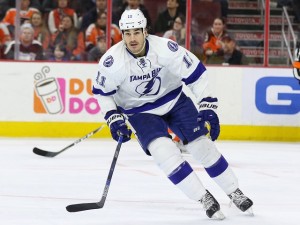 For the Lightning, who sit eight points behind the Philadelphia Flyers for the final wild card spot in the Eastern Conference with just 30 games left in the regular season, each contest is a must-win at this point. They have managed just three points in their past six games (1-4-1) since they dropped a 2-1 decision in overtime to the Ducks on Jan. 17.
The Lightning have won just three of 14 games they've played in 2017 and it's frustrating for a team that was picked by many as a preseason favorite out of the East to win the Stanley Cup before the campaign got underway.
"It's tough to describe really," Lightning forward Brian Boyle said after Thursday's 5-2 loss to the Ottawa Senators. "We're just banging our heads against the wall right now. We're trying to fix things. We're putting a lot of effort into it. A lot of people are putting a lot of time and effort into it. For whatever reason, we're not executing."
With just 30 games left in the regular season, the Lightning have to turn things around now.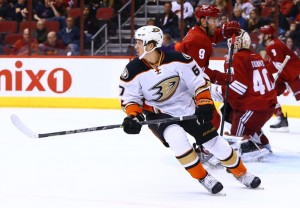 Tonight's matchup gives them a good opportunity to do just that against a strong Ducks team. The Lightning have the benefit of having not played since Thursday while the Ducks are less than 24 hours removed from a 2-1 loss to the Florida Panthers in Sunrise.
The Lightning must use the rest to their advantage and get off to a quick start to Saturday's contest, while limiting the offensive opportunities of the high-powered Ducks, who boast scoring weapons like Corey Perry, Ryan Getzlaf, Rickard Rakell and Ryan Kesler, among others.
If the Lightning do not play a sound game defensively, those are the sort of players that will make them pay for it.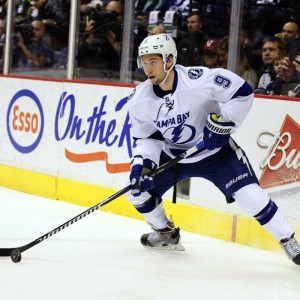 The Ducks are second in the Pacific Division with 65 points and will be seeking to continue to build upon their success in the early part of the season as they prepare for what they hope will be a deep playoff run — potentially one that takes them all the way to the Stanley Cup Final when the smoke clears.
The Lightning, on the other hand, are playing for their fourth-straight playoff berth and have a lot of ground to make up in the remaining part of the regular season. Finding that killer instinct is what it's going to take for the Lightning to beat the Ducks and it would go a long way towards building some momentum before they take on a strong Los Angeles Kings team on Tuesday.
Let's take a closer look at Saturday's contest between the Ducks and Lightning.
---
Anaheim Ducks at Tampa Bay Lightning
Amalie Arena – 7:00 p.m. EST
Broadcast Channels – SUN, PRIME
2016-17 Season Series: Ducks lead 1-0-0 (Jan. 17: 2-1 OT) 
Anaheim Ducks – 28-16-9 –65 points
Road Record: 11-10-6
Hot Players: John Gibson
Key Injuries: Simon Despres (concussion), Clayton Stoner (abdominal injury), Sami Vatanen (lower-body)
Projected lines*:
Forwards
Rickard Rakell — Ryan Getzlaf — Corey Perry
Andrew Cogliano — Ryan Kesler — Jakob Silfverberg
Nick Ritchie — Antoine Vermette — Logan Shaw
Defense
Cam Fowler — Sami Vatanen**
Hampus Lindholm — Josh Manson
Korbinian Holzer — Kevin Bieksa
Starting Goaltender
John Gibson or Jonathan Bernier
*These line combinations are subject to change.
**Vatanen left Friday's game against the Florida Panthers with a lower-body injury and did not return. He is questionable to play on Saturday.
Tampa Bay Lightning – 22-24-6 – 50 Points
Home Record: 12-10-2
Hot Players: Victor Hedman, Tyler Johnson, Brayden Point
Key Injuries: Michael Bournival (upper-body), Ryan Callahan (lower-body), Steven Stamkos (right knee)
Projected lines***:
Forwards
Brian Boyle – Valtteri Filppula – Jonathan Drouin
Alex Killorn – Tyler Johnson – Brayden Point
Joel Vermin****  – Vladislav Namestnikov  – Nikita Kucherov
J.T. Brown – Cedric Paquette – Gabriel Dumont
Defense
Victor Hedman – Jake Dotchin
Braydon Coburn – Anton Stralman
Jason Garrison – Andrej Sustr
Starting Goaltender
Andrei Vasilevskiy or Ben Bishop
***These line combinations are subject to change.
****Joel Vermin was recalled from the Syracuse Crunch (American Hockey League) on Saturday and is expected to play. Ondrej Palat is out of the lineup, according to Lightninginsider.com's Erik Erlendsson.
[irp]
---
Game Notes
[miptheme_dropcap style="normal" color="#222222″ background=""]1)[/miptheme_dropcap] One of the most consistent aspects of the Lightning this season has been their power play unit, but the same cannot be said of late. The Lightning have gone just 2-for-18 with the man advantage in their past five contests and last potted a power play marker against the Florida Panthers on Jan. 26. They enter Saturday's contest ranked seventh in the NHL with a 21.9 percent success rate on the PP and 21st on the penalty kill (79.4 percent).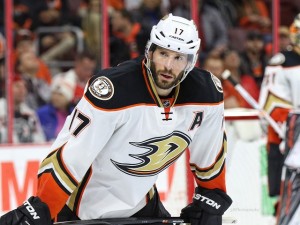 [miptheme_dropcap style="normal" color="#222222″ background=""]2)[/miptheme_dropcap] The Ducks have one of the league's most dominant special team's units in the league. They are eighth on the power play (21.8 percent) and fifth on the penalty kill (84.2 percent). Ryan Kesler and Corey Perry share the team lead with 17 power play points, but are a threat to score in all situations.
[miptheme_dropcap style="normal" color="#222222″ background=""]3)[/miptheme_dropcap]  Ducks forward Rickard Rakell leads the team with 21 goals this season. The 23-year-old Swede has been playing alongside Perry and Ryan Getzlaf on the team's top line.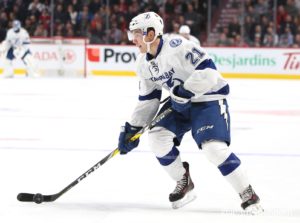 [miptheme_dropcap style="normal" color="#222222″ background=""]4)[/miptheme_dropcap] Since returning from a broken wrist injury, Lightning rookie Brayden Point has scored goals in two consecutive games and now has five goals and 12 assists in 38 games.
[miptheme_dropcap style="normal" color="#222222″ background=""]5)[/miptheme_dropcap] It's a busy night in the NHL, as there are 13 games being played across the league. Games to monitor in the Eastern Conference include: Los Angeles Kings vs. Philadelphia Flyers, Toronto Maple Leafs vs. Boston Bruins, Ottawa Senators vs. Buffalo Sabres, Carolina Hurricanes vs. New York Islanders and New Jersey Devils vs. Columbus Blue Jackets.