Will Carey Price Be Sporting A New Leaf? {photo courtesy of DayLife.com}
Christopher Ralph – Leafs Correspondent
The timing could not be better for the Leafs to go after an elite young franchise goalie. How quickly the mighty have fallen. After last season's tremendous rookie year and being named THN's Top Prospect in last year's prospect edition, Price has had an inconsistent year this season, to put it mildly.
The 2005 5th overall pick is just another of the many disappointments in the Canadiens' 100th anniversary season.  Who would really want to change place with Bob Gainey at this very moment? A monumental centennial failure is basically what this season amounts to for Montreal, with every mistake magnified one hundred times given the anniversary of this historic franchise.
After the completing of a majorly one-sided sweep courtesy of arch-enemy Boston Bruins, the Canadiens concluded a disastrous season. With a plethora of free agents, this has the makings of an intriguing off-season in Montreal.
Carey Price did his best Patrick Roy impression in the last game of the season "saluting" Habs' fans after a routine save, with fans mockingly cheering him all night.
Will this result in an "Exit Stage Left" for Price?
Compare this to the historical exodus of  St. Patrick Roy and the infamous standoff between him and then Coach Mario Tremblay:
Price's gesture obviously not as dramatic as Roy's, but one has to wonder what the future holds for him in Montreal. Gainey, Koivu and Laraque all came to his defense as the Canadian Press reported:
"I didn't say anything to him," said Gainey. "He reacted, but people were rude. People were unfair, so he stood up for himself. What's wrong with that?"
"I've said before, this kid is going to win a Stanley Cup one day," captain Saku Koivu said of Price. "Sometimes you have to put your emotions away and not show them, but that's part of the learning process. "We've got to realize he's very young. He'll go through ups and downs in his career and he'll learn from them."
Enforcer Georges Laraque said the fans were wrong in their treatment of Price. "We have the best fans in the league, but the way they reacted. . ." said Laraque. "Carey's only 21. If you're going to point fingers, point them at our injuries. It's hard enough to be swept at home and when you hear those boos – that's not the fans who supported us all year and helped us make the playoffs."
Even with the kind words, one has to wonder if Price's days in Montreal are numbered.
Enter…Brian Burke!
Montreal fans seem to be demanding the deletion of Price from the Habs' roster. The basic ingredients for a trade might start with exchanging 2 recent Gold Medal winners as starting goalies for Team Canada at the WJC. Price and Justin Pogge. Although Pogge has been decent in the AHL playoffs this season, his development has been slow and questioned, but like Price has the tools and just has to find the toolbox. With his recent play, his stock might just be high enough to help land someone like Price.
If Burke could entice Gainey, who's hands may be forced in this instance, into a Vesa Toskala and Justin Pogge for Price and a 2nd round draft pick type deal, I for one would be estatic. With Burke reportedly at the forefront in the race to sign Swedish standout goalie Jonas Guustavsson, Price could backup or split time with the 24 year old netminder who just completed a phenomenal season in the SEL, capping it off with winning the championship, until he is ready for a more prominent role. While expectations are also very high in Leaf Nation, fans realize the franchise is undergoing a massive overhaul and the pressure will be at a different level from that seen in Montreal. This would essentially take care of the key position for the Leafs for the next 15 years.
Think Carey is damaged goods and already washed up? Think again! The 21 year old is a phenomenal talent and there's a great chance he will have a very productive of enduring NHL career. At times, his brilliance has shon through this season. One such example is his outstanding save earlier this season, a candidate for "Save Of The Year"!
httpv://www.youtube.com/watch?v=ikeCcQg6sf4
Rumour has it, Carey Price's realtor already has "open house" set up trying to sell Price's home in Montreal.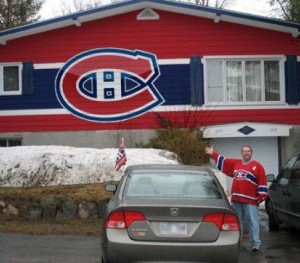 Get to work, Burke — and make it happen!
Chris is THW's senior draft/prospect analyst and a Managing Editor. Watch for "The Next Ones" Prospect Profile series, exclusive rankings, mock drafts, as well as the annual THW NHL Entry Draft Guide. Follow @ChrisRalphYQ on Twitter as he infiltrates, dissects and analyzes all happenings of hockey prospects and the NHL entry draft. Email: cralph[at]thehockeywriters[dot]com