A look back at Taylor Hall's Junior career – with a few fresh images.Taylor Hall has been on the scouting lists since he led the Windsor Spitfires in goals his rookie season, with 45, which also earned him OHL's Rookie of the Year bragging rights, as well as the CHL ROY honor in 2007-2008.
Taylor Hall has been on the scouting lists since he led the Windsor Spitfires in goals his rookie season, with 45, which also earned him OHL's Rookie of the Year bragging rights, as well as the CHL ROY honor in 2007-2008.
Taylor Hall – Memorial Cup Champ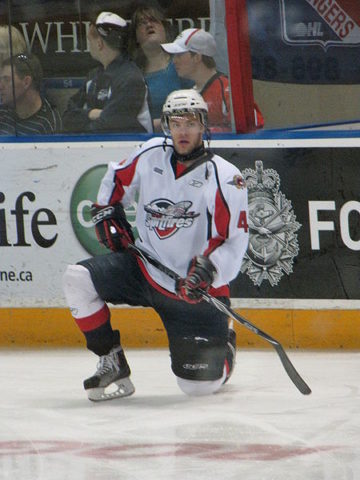 His sophomore year he again led the team in goals and this time points as well, which helped the Spitfires capture the Holy Grail of Junior Hockey, the Memorial Cup, a trophy which the previous three first round draft picks could not put on their resume.  During the playoff run, the left winger led the pack in points (36) which earned him the Wayne Gretzky 99 Award, as playoff MVP.  He also won the Stafford Smythe Memorial Trophy as he tacked on an additional 8 points during the final round of tournament play.  By this time he jumped from being on the list, to the top of the NHL Prospect Must Haves.
Now, in this third year at the junior level, Hall is padding his resume and preparing for his trip to Los Angeles for the NHL Entry Draft in June.  He currently leads his team in all scoring categories and his 80 points is good enough for second in the league, only two points behind the league leader, Tyler Seguin.
A WJHC Silver Medal Added to the Showcase
Standing at 6'1 and 185 pounds, the Calgary born, but Kingston native, has big game experience to go along with his superb stats.  Hall was the only draft-eligible player selected for the 2010 World Junior Hockey Championship.  He was the third overall shooter in the tournament and he and his fellow Canadians won silver, which Hall added to his three gold from the 2008 international tournaments.
Is he the real deal?  Don Cherry thinks so. "The very first time I saw him, I knew he had it," the host of TSN's Hockey Night in Canada said early in the youngster's junior career.  Cherry, who is still very much in the know, coached Hall in the CHL Top Prospect Game last December.  Hall's talent was appropriately appreciated, even in the losing outcome.
Taylor dons number 4 in honor of his mother's favorite player, Bobby Orr, another Ontario born and raised player.  As a strong forward on the left wing side, Hall can also double as a center which can only increase his draft value.  He has developed an all around game and below is a breakdown of his skills set.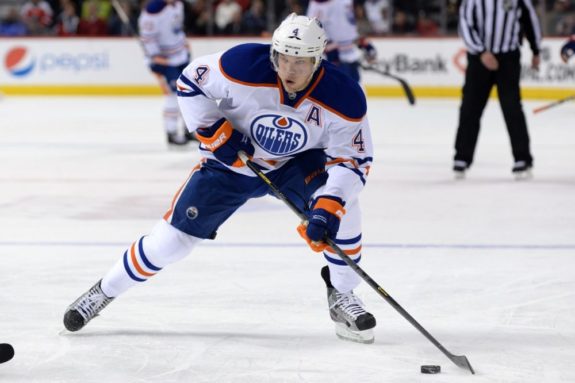 SKATING ABILITY:
There's no doubt that the kid can skate.  His first stride is like rocket fuel which creates him to be a threat on the ice no matter where he is in relation to the puck.  He's comfortable on blades and is a naturally graceful skater.
SHOOTING ABILITY:
Hall can score against junior-league talent.  This we know. It may or may not translate to goals in his first year as an NHLer, but he was born with a gift to shoot a puck.  Any team would love to be on the receiving end of that gift.
STICK/PUCK HANDLING:
Scouting reports have commended Taylor's swift and quick hands and some have even called him to have magical ability. His skill combined with his ability to envision scoring opportunities makes watching the follow through a thing of beauty that truly brings out the artistry of hockey.
PASSING:
Questions regarding incorporating his team members in his hockey vision have been raised. Since his early days of playing minor hockey with the Kingston Predators, Hall has always been at least a top performer on his team, if not the best. However, come Draft Day that may no longer be the case, and stronger passing skills that incorporate his team will benefit the youngster.  Playing with other strong offensive players will benefit Hall, however, the bigger questions is if he can make the players around him better.
TWO WAY PLAY:
Hall is a two side of the puck player; however he is far more of an offensive threat than defensively.  Hustle would help him in this regard, as some scouts have mentioned that he may give up on a play if it's in front of him, even though he has his rocket power legs.
STUDENT OF THE GAME:
You don't get to dominate a game at any level the way he does without intense practice and studying of the game.  He will contribute instantly to any NHL team he is drafted too because of his natural skills and dedicated work ethic.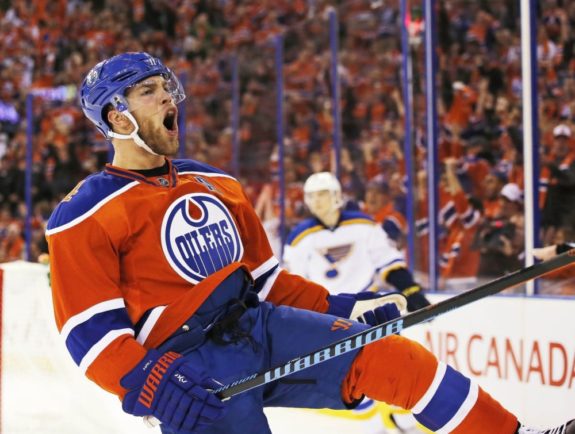 NHL READY:
There's no doubt that Hall is ready for the big stage and lights.  On the smaller side of only 185 pounds, Hall would do well putting on another 10-20 pounds so he won't be knocked around as much by stronger NHL players, who are anxious to properly welcome Hall to the league.   However, he has proven that his game doesn't fall off towards the end of the season and that he thrives under high-pressure situations.  Hall is NHL-ready.