Earlier this season in October at the Hockey Writers we delved into defenseman Marek Zidlicky's 'High Risk High Reward' style and as the season is now almost over he has lived up to that reputation — leading the New Jersey Devils blueliners in points (40 points, 10g-30a in 79 games), power play goals (7) and leading the entire team in penalty minutes with 60 (ps — he's not a fighter).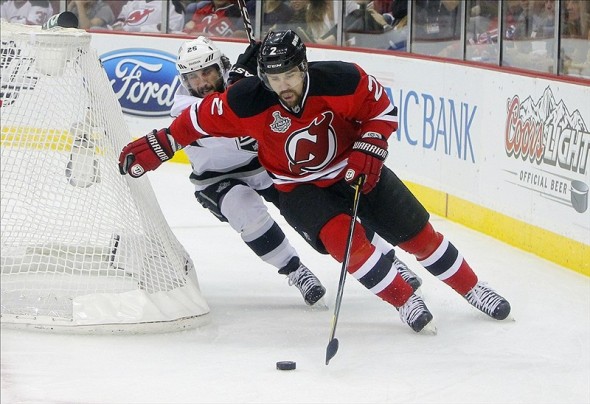 Zidlicky is in his third season with the Devils now, and as he told us he really enjoys playing in New Jersey. He was a UFA this past offseason and rejoined the team on a one-year deal, meaning he will once again be an unrestricted free agent this summer. It seems to be a mutual fit between the team & the 37-year-old Czech defenseman and now with two countrymen (Patrik Elias and Jaromir Jagr) on the team, he may be inclined to sign another one-year deal, especially if Jagr is back again in New Jersey as many expect.
Recently THW caught up with Marek Zidlicky to talk about being an Olympic medalist, how much fun he had in the 2012 playoffs and why he never joined the team that drafted him (the New York Rangers) among other topics.
The Hockey Writers: How big was this win tonight against the Washington Capitals?
Marek Zidlicky: Yeah, very big. We need all the points we can get right now, especially in the situation we are in.
Marek Zidlicky makes a perfect saucer pass to Ryan Carter on the GWG:
https://www.youtube.com/watch?v=EoXeoGy39_U
THW: You had a little altercation during the game tonight, which is a little out of character for you…
MZ: (smiles) Not really — these things happen. This (game against the Caps) is like a playoff game, there's a lot of emotion out there; it was good.
THW: You've been a part of the New Jersey Devils for almost a full three seasons, what has been so enjoyable about your time here?
MZ: We have a really good team; we have fun. I like our system, but honestly (laughs) I enjoy every game (I get to play in the NHL). It's tough for me to pick out just one thing that makes it special, but this group of guys is special to me.
THW: You've always been a power play specialist throughout your career, talk about why you work so well on the PP…
MZ: I really like it there, we have some really good players here on the power play and I'm happy I can contribute the ways that I do. It's very good for me, a good fit.
Here's what his coach Peter DeBoer
told THW back in October:
"(For him) it's just walking that line where he's offensive without being reckless; he knows, he's a smart guy, a veteran guy, he knows when he comes back to the bench and recognizes when he's pushed it a little bit too far. It's nice to have a guy like that."
THW: Does your comfort level increase with fellow countrymen that you have experience with also in international games like Jaromir Jagr & Patrik Elias on the team?
MZ: Exactly. We know each other, and we know each other's tendencies. It's always good to have somebody on your team from Czech Republic (grins widely).
Marek Zidlicky scores a goal in the final seconds off a faceoff against Florida:

THW: You were drafted by the New York Rangers…a long time ago…
MZ: (LAUGHS)
THW: Shows how old we both are right? But not many people know that. They ended up not signing you and eventually traded your rights to the Nashville Predators. Can you tell us about how disappointing that was for you at the start of your career?
MZ: They drafted me and tried to give me a two-way contract because I was playing in Finland. Even though I was older than most guys joining the league, I was 24-or-25-years-old and they just gave me two-way deal, so that's why I stayed in Europe. Especially in Finland, because my family and I were pretty happy there. I really wanted the chance to play in the NHL, but I wanted (and thought I deserved) a one-way contract.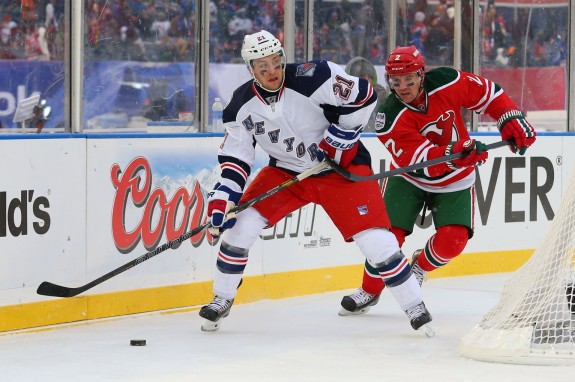 THW: You played in the Olympics this year, and you've been there two other times (with a Bronze medal). What were those experiences like for you?
MZ: Yeah I won a Bronze in Italy; every Olympics is great. Every time I've played there I was so very happy that I could be part of that Czech team three times, like you said I won a Bronze medal which is really nice. To get a medal, even just to play, in those big tournaments is a great experience.
THW: Was your family able to go with you and experience the Sochi Olympics with you?
MZ: No, not this year. It was in Russia and my boys are a little older now; I didn't want them to miss school.
THW: When you were traded here this team went on a run and fell two wins short of the Stanley Cup; can you tell us what that felt like to you?
MZ: That was unbelievable (face lights up), that whole playoffs was (just) unbelievable. I am going to remember that forever, it was such a wonderful experience. That was the best thing in my hockey life, to be in that playoffs and to play some of my best hockey; and to play in the Finals was great.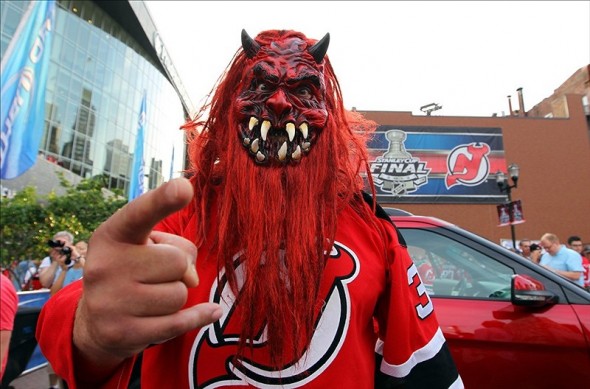 THW: This home crowd of yours got pretty loud during/after the wins against the Rangers and then in the Finals against the Los Angeles Kings right?
MZ: Yeah, not only with the Rangers games, but also against Philly and the Panthers; it was pretty awesome, really awesome experience. It was the first time I had gone that far and it was really unbelievable.
Dan Rice can be reached via Twitter: @DRdiabloTHW or via Email: drdiablo321@yahoo.com