After making his NHL debut with the Montreal Canadiens in 1989, Tom Chorske was then traded to New Jersey by the Habs with Stephane Richer for Kirk Muller and Roland Melanson, September 20, 1991. It was a deal that eventually worked out for both squads as Muller won the Stanley Cup with Montreal in 1993 and Richer & Chorske were both key components in the New Jersey Devils first Stanley Cup in 1995. Chorske really took a liking to Jacques Lemaire's coaching style and system and thrived during his five seasons in New Jersey. No matter what else happened for the rest of his eventual eleven season NHL career, he will always be known as a Stanley Cup champion, with his name etched on the greatest trophy in sports.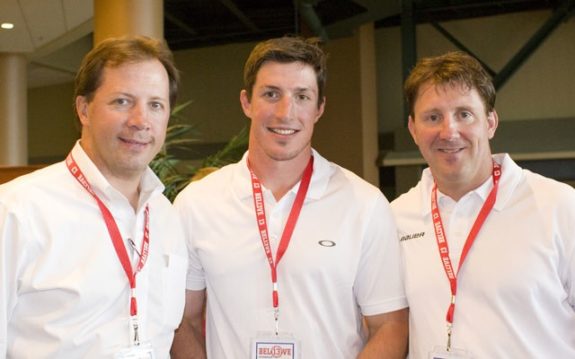 Chorske played for a few other teams after leaving the Devils and was a part of the first Ottawa Senators team to make the playoffs in their second incarnation. A Minnesota native and alum, he and his family reside there now, as you will read in the interview below. He was kind enough to do this interview via email with The Hockey Writers and we thank him for taking time from his offseason to do this.
The Hockey Writers: What do you remember about your first NHL goal (If I recall right, vs. Boston)? Do you have the puck?
Tom Chorske: Yes. Was very cool to score it at The Forum playing for the Habs and to do it against an archrival. Yes, I have the puck…the Habs had it mounted on a commemorative plaque listing all the details as well (date, time of game, Vs…etc.)
THW: Was there a teammate when you were younger that 'took you under their wing'?
TC: In Montreal there was a young crew of players like Russ Courtnall, Shayne Corson, Brent Gilchrist and Mike Keane; they accepted me into their group and tried to help me. Vets like Brian Skrudland and Mike McPhee also helped me. In NJ, early on Craig Billington and I were good buddies…and all the core vets on the Devils were really helpful.
Tom Chorske's lone Stanley Cup Final appearance came in 1995 against the Detroit Red Wings:
THW: You were on the 1995 Stanley Cup champion New Jersey Devils, what did you do on your day with the Cup?
TC: I was lucky…I got it for two days. The first Day was an unplanned bonus, so I went to quite a few places — ice arenas, restaurants, friends houses, KFAN radio station in Minnesota. Day Two I had a big reception for family, relatives, and friends (and friends of all the above, it seemed); it was at a local reception landmark in the neighborhood I grew up in Minneapolis. The city sent a council member with a document declaring it Tom Chorske/Stanley Cup Day, which, was kind of cool.
The reception ended at around 7pm and we (a large posse of buddies) headed to our favorite "watering hole", The Loon Cafe. Obviously the word got out and it was packed with a lot of Minnesota hockey fans. I still see people today who tell me they were there and how great it was to get their picture with the Cup and be there.
THW: You were teammates with Martin Brodeur at the beginning of his now legendary career; what makes him so special and when did you realize it?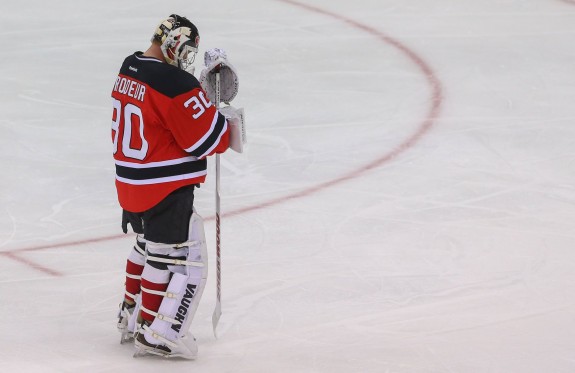 TC: That's an article in itself! Early in his second season it was clear he was ready to be an NHL starter with his size, athleticism and mindset. He eventually created his own style/technique to stop pucks and he became one of the best at directing rebounds to areas that his teammates could get to them, which allowed the Devs to avoid defensive zone face-offs (which is a huge bonus for a team). He told me after Game 2 in the 1995 Stanley Cup Finals: "I think we've got this wrapped up, (we're going to win it). That tells you a bit about his confidence and how special he was early on.
THW: Is their one teammate throughout your career that you have become close friends with?
TC: I wouldn't say I'm close with any one teammate, but I stay in touch with John McLean, Bruce Driver, Ken Danyenko, Bill Guerin and Brian Rolston (all members of that 1995 team). I also see a lot of former NHLers around Minneapolis at arenas and golf outings…I'm talking a lot of guys…like probably 50.
These Devils will always have that special bond, they will always be champions together:
THW: You played for some great coaches in the NHL, which one was your favorite and why?
TC: Jacques Lemaire. He had a lot of credibility, he knew how to build a team and create a "team first" culture. He also gave me a role that I really enjoyed and in his system I got a lot of ice time. :-)
THW: Who is your favorite current NHLer to watch?
TC: Pavel Datsyuk, Steven Stamkos, Marian Hossa.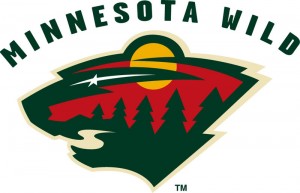 THW: For those that don't know, can you tell the audience what you are doing now? TC: My wife Kristie is from New Jersey (Ridgewood); today we live in Edina, Minnesota and we have 3 kids ages 13(boy), 12(girl), 8(boy). I work at a technology company that designs and markets cameras, radar, and software that is used by transit and traffic authorities as well as parking management/enforcement and law enforcement agencies (PDs, Sheriffs, State Patrol, Department of Homeland Security). I am in a sales and business development role.
I've also been a hockey analyst for Fox Sports North for the past 5 seasons. I can be found on the pre/post game for Minnesota Wild broadcasts and do some University of Minnesota Golden Gophers broadcasts as well. When I'm not working these jobs, I'm at our kids sporting events (soccer, lax, flag football, hockey…yes, they all play). I coach a little bit too.
Dan Rice is in his 9th year of reporting for THW & has covered NJ Devils home games for 15+ years at various websites. He began his journey working for legendary broadcaster/writer Stan Fischler from 2002-04 & completed an internship at the ECHL; he also has been writing features for the NWHL (nwhl.zone) website since 2016.