In Part 1 of my conversation with Connor McDavid, we focused on the state of the Erie Otters and how they will prepare for the upcoming OHL playoffs.  Here in Part 2, we turn to the future.  What kind of player is he?  How does he feel he is doing getting ready for the next level?  He gave some interesting answers.
The Hockey Writers: When I'm up in the press box and I see your game, I tend to notice that you do like to pass 1st, and setup your teammates.  Is that a fair assessment of your game, to say that you are a pass 1st player?
Connor McDavid: (Paused for a minute) I would say so, yes.
THW: Eyes are consistently on you.  How do you deal with the constant pressure, and does it ever get to be too much pressure?
McDavid: It's ok.  It's been something that I have been dealing with for a little bit now.  It's fine, it's a good problem to have.  It's something that I have come pretty accustomed to.
THW: In taking a look around the league, you have Leafs and Sabres fans who have jerseys of you, and GM's making moves in an effort to accommodate you (e.g Duclair and Domi in Arizona), hoping they get a chance to draft you.  Are you flattered by everything that teams are trying to do just to even have a chance to draft you?
McDavid: I don't think that they (the GM's) are thinking they are doing these things just to get me.  I think that teams are doing deals to make themselves better.  Arizona picking up Duclair, who is an unbelievable player, makes them better.  They're just doing deals to make their teams better.  I don't think I really worry about that (being flattered).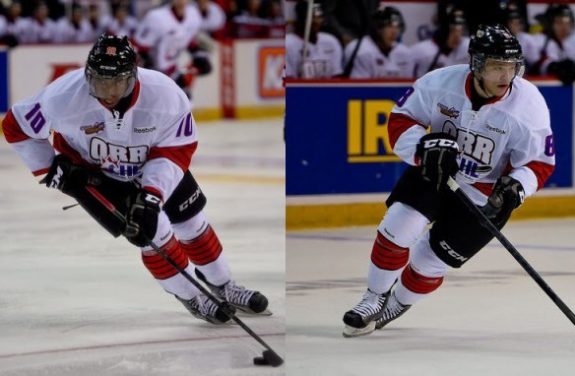 THW: A player like Aaron Ekblad, who went 1st overall last year and is having a successful rookie season, is there anything (I know he's a defenseman) that you can learn from his successes and translate it to your game?
McDavid: I think so.  We are different players, he is a defenseman like you said.  The stuff away from the rink, how he handles himself, how he takes care of himself, those are things that I can for sure take from him.
THW: Strength and conditioning wise, how is that coming along, and what more do you need to do in that area to be ready for the next level?
McDavid: I feel ok.  Conditioning wise, things are fine.  Strength wise, you gotta get stronger always.  That will come with a little more age.  I'm trying to work as hard as I can in the gym.
THW: Do you feel like that there is anything that you need to learn in a hurry skills wise to be ready for the next level?
McDavid: (Paused for a moment) I'm not too sure, I'm sure that there are skills in which I am going to need to learn, whatever it is that I get a chance to play up there.  I'm not even sure what it is yet.  I think it is when you get there, you gotta adapt.
THW: This has got to be one of the most anticipated lotteries coming up, probably since the Crosby lottery.  There will be fan bases eagerly waiting to see who wins the 1st pick.  Where are you going to be that night?
McDavid: I'm not too sure yet, nothing too crazy, still have to decide that.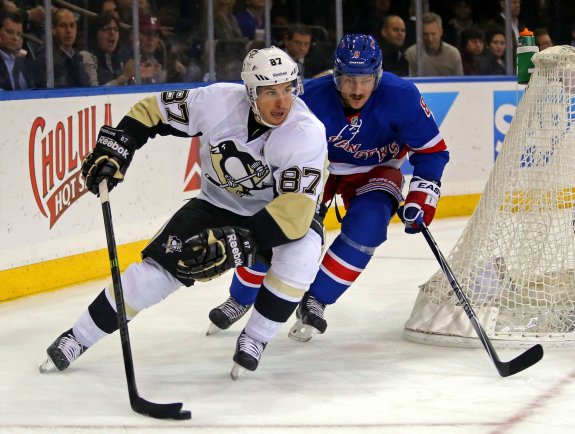 THW: You think Dylan Strome will be with you that night?
McDavid: Ah, maybe.  I'm not too sure on that yet, either.
THW: How do you want to be best remembered?  At the end of the day, how do you want to be remembered, whether it is here in Erie or in the NHL?
McDavid: (Paused for a moment) As someone who worked hard, is a nice guy, and someone who handled themselves well.  That's all I can really do.
THW: Last question, if hockey wasn't your career, what would you be doing instead?
McDavid: Nothing.  I can't think of anything that I would be doing other than hockey.
Takeaways From McDavid Interview
I knew McDavid was humble from my dealings with him.  But this interview showed that even I underestimated his humility.  He gets it.  It felt like I was talking to a 10 year NHL vet.  I think of franchises like Buffalo, Arizona, Edmonton, Carolina, Columbus, Toronto, and others, those who have the best chance of winning the lottery.  Just imagine the team who wins the 1st pick.  Their history will change forever.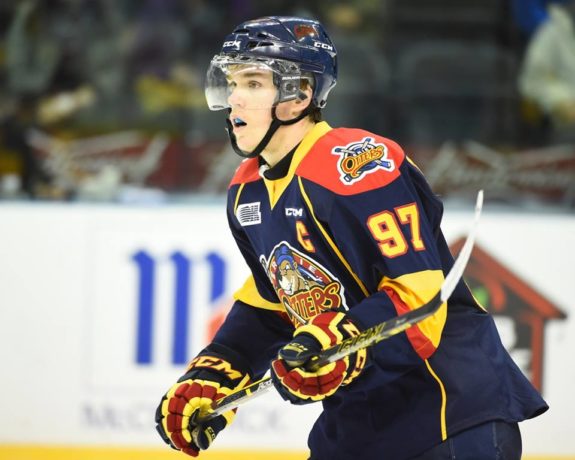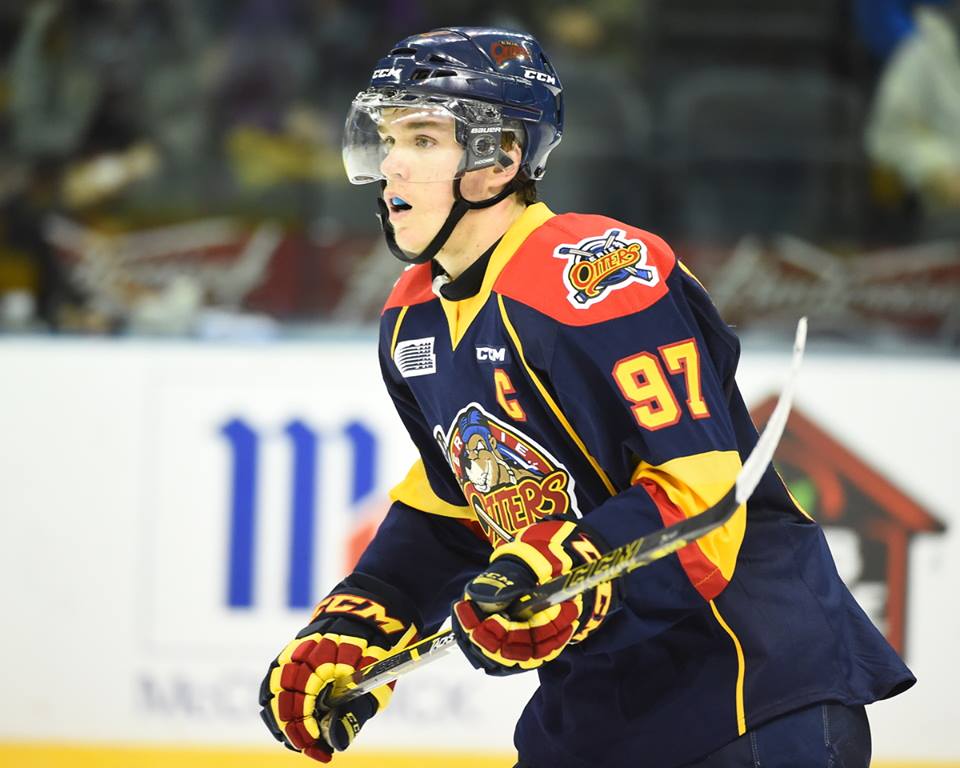 Just look at his answers.  He calls the pressure "a good problem to have".  The things that are important to him are how he handles himself on and off the rink.  He admits he will need to adapt once he gets to the NHL.  I mean, this is coming from an 18-year-old who hasn't played an NHL game yet.
And now we all wait for draft lottery night.  Which franchise wins the right to make Connor McDavid the 1st pick?  Whoever it is, they will be set for many years to come.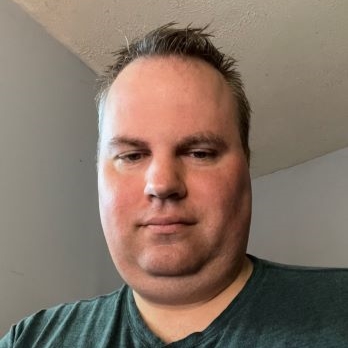 I am a fully credentialed writer who covers the Columbus Blue Jackets, Cleveland Monsters and Erie Otters as well as the Ontario Hockey League and NHL Draft. The 2021-22 season will mark eight seasons with the Hockey Writers. I am also the site's Credentials Manager.