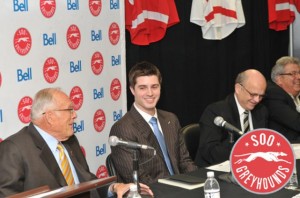 There was big news in Toronto this summer when the Maple Leafs brought on board a young assistant General Manager, Kyle Dubas, and then subsequently brought in a team of analytics guys. Given my perspective and background, this is a very positive move. However, there are still some troubling numbers in Toronto and its unclear, thus far in the season, how these hirings are playing out. The Leafs have been on an a near perfect streak, taking almost all the potential points, since getting humiliated by Buffalo and then gutted by Nashville, so it may be an odd time to 'complain' but just like I thought those losses were anomalies, so do I think this recent run of success might be as well. So, if I was lucky enough to be sat in a room with the Leafs analytics team, here are some issues I'd very much like to bring up.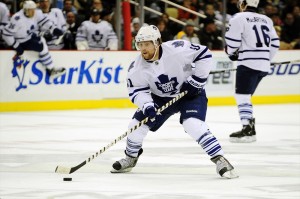 Do you think the Leafs take enough shots?
There are two numbers that constantly drive me crazy about the Maple Leafs, although they appear to be improving. The first is shots per game: the Leafs are currently 15th in shots per game. Luckily for the Maple Leafs, their shooting percentage and goals per game is quite good: 3.45 per game (leading the NHL). My concern is that if this drops off, i.e. a scoring cold streak, then this lack of shots could become very problematic. If you look at the teams (n=15) below the Maple Leafs in the shots per game category, only 3 are in play-off spots and only Tampa Bay and Montreal are doing well. Tampa Bay also stands apart because they have this guy who is pretty good at scoring goals, and has previously given me nightmares.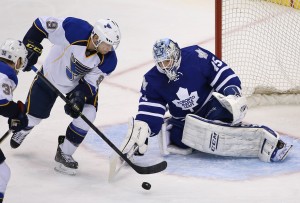 Can you allow this many shots without a top goaltender?
Which leads right into the next issue – if you don't score lots of goals, then you need to make sure you don't concede a lot. But the Leafs are allowing a 4th worst overall in shots allowed per game, which translates into 19th overall in goals allowed. Again, if you look at teams that are in the bottom half of the table, only 6 of these teams are currently in play-off spots, and only 3 of these aren't clinging to that spot (Montreal, San Jose, Pittsburgh). And these three teams all have big name goalies (although Marc-Andre Fleury's spot among top NHL goalies may stir debate, he is leading the league in shutouts, and 2nd in wins). No offence to Reimer or Bernier, but let's face it, neither may be a true NHL number 1 goalie, so allowing a lot of shots per game, is a pure recipe for disaster.
Why I want to ask these questions
I know there will be objections to this line of reasoning. For example, taking shots doesn't necessarily equal goals. But, in sports where there are very few certainties, one of those that may exist is that if you don't shoot, you don't score. Shots per game is associated with goals scored which is associated with wins. I also like to think that a team facing a lot of shots, constantly feels under pressure, and thus gets tired. Anyone that's played the game knows that its much more work to defend, than to attack. Also, remember this? Remember how exhausted the Latvian goalie looked in the 3rd period? This all supports the argument that shooting (and attacking) is a recipe for success (just look at Chicago, my archetype for the perfect team from an analytics perspective).
So this makes me wonder? What are the analytics guys doing in Toronto? These numbers have to cause them some despair. And I think, unlike Fenwick or Corsi, these numbers are simple and translational. What do I mean? There's no way that the analytics guys wouldn't be able to convey to Carlyle, "You're allowing too many shots and our goaltending isn't good enough for that" or "We need to take more shots". Those are simple and tangible things that could be worked on in practice (I like to call this "Translational Analytics", as in, easily translated into practice and/or strategy), as opposed to the complex indices that analytics guys usually love!
That's not all. There are other troubling numbers in Toronto. Over the next few weeks, I'll point them out. Some of them come in actual game play, some of them have to do with money and contracts. Either way, they're all valid questions for the Leafs analytics team. Maybe, one day, one of them will read this column and be able to answer some of these questions.
Economist/epidemiologist interested in the intersection between sports analytics (advanced stats) and intuition.