Monday started with high hopes of potential moves getting done. Instead, it ended with a core member of the Blue Jackets receiving a new contract.
The NHL trade deadline came and went for the Columbus Blue Jackets with no moves made. Given their place in the standings, it came as a bit of a surprise, given some of the contracts on the team.
In the end however, given the market conditions and return, doing nothing is the right move for the Blue Jackets. It is also consistent with the message that general manager Jarmo Kekalainen preaches. They will only make moves if it makes sense for them and helps them improve their team. No sense in completing a deal just to make a deal, especially if you get underpaid (See Pirri, Brandon).
While no trades were made, the Blue Jackets announced Monday afternoon that Boone Jenner has signed a two-year contract worth $5.8 million. He has a career-high 22 goals and 35 points in 63 games this season.
This is a smart move for the Blue Jackets. He's one of the core young players on this team that will be a major part of their future. Locking him in under $3 million/season and having him still as an RFA after is a win-win situation.
The signing does create a new challenge for the Blue Jackets in the offseason. According to Cap Friendly, the Blue Jackets have about $4.8 million in cap space remaining for the 2016-17 season after the Jenner signing. Why is this significant? That's because the team has a list of restricted free agents that need new contracts.
Among them are newly acquired defenseman Seth Jones. Do you think $4.8 million combined signs both players? That's not counting the likes of William Karlsson or Dalton Prout. It's plausible to think one or both won't get another deal with Columbus. Even still, having just under $5 million in space is a precarious spot to work from.
A question that now will have some traction, will anyone attempt an offer sheet? Players like Jones have bright futures in this league. The Blue Jackets have some precedence in preferring a bridge deal first before a longer-term deal. But they are also not afraid to extend someone who deserves it. Would Jones take a bridge deal? Jenner did. Does he want a longer contract with more money? Will a team jump in and make a big offer?
#CBJ GM Jarmo Kekalainen said he didn't come close to making a trade. "Quietest trade deadline day I've ever seen. Nothing else is close."

— Aaron Portzline (@Aportzline) February 29, 2016
The Offseason
GM Kekalainen admitted that the deadline is just "one day" and that discussions will continue into the offseason. The same players thought of as available at the deadline are still available leading up to the draft.
The two most common names were Scott Hartnell and Fedor Tyutin. Each have multiple years left on their deals. Combined, they take up $9.25 million in salary cap space. With David Clarkson's contract virtually unmovable, Hartnell and Tyutin seem to make the most sense in a potential offseason deal.
The Blue Jackets must find cap relief. The uncertainty of the Canadian dollar has many people thinking that the cap will stay flat or go up slightly. Just imagine for a minute (although unlikely) if the Blue Jackets lose Seth Jones to an offer sheet.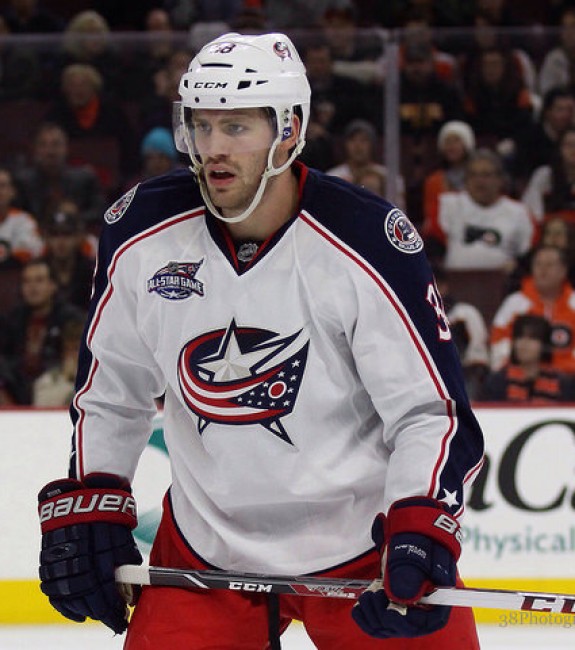 I fully expect the Blue Jackets to get Jones signed. How they do it is the story to watch. It might cost them Karlsson and Prout. Others could go as well in offseason deals. The team is remaining steadfast with their patient approach in developing a young team. But is their time starting to run out?
How they handle this offseason will start to answer that question. Signing Jones is an important first step. They cannot mess this part up. Doing so will set the franchise back, yet again.
By not moving on deadline day, the Blue Jackets feel they can carry out their goals in the summer. Will they? The pressure is on. This is Kekalainen's most important offseason as general manager. Let's hope he's right about holding steady at the deadline. Signing Jenner is a good start.