The Montreal Canadiens are entering their second offseason in this rebuild under general manager (GM) Kent Hughes. There is some concern about how he will approach this pivotal time. Will he be able to improve upon his excellent work so far, and what will he do? 
Related: Canadiens Face Tough Choices With Their Restricted Free Agents 
Past behavior is the best predictor of future behavior, and the same is true of success. People who can experience small victories, especially in the early stages, will build the confidence and momentum to keep moving ahead. As Hughes is a rookie GM, it is difficult to predict his plan; however, he is being guided by an experienced hockey mind in executive vice president (EVP) Jeff Gorton who has had some success in rebuilds, having helped start the Boston Bruins rebuild in 2006 and the New York Rangers in 2018, with both of those franchises being seen now as Stanley Cup contenders. 
Using the Rangers as a comparison is more than just because of Gorton's involvement — it includes many similarities. In comparing the Rangers' rebuild to the path the Canadiens are on now, it may be possible to gauge just how well the rebuild is going so far, and what could happen this summer with the NHL Entry Draft, unrestricted free agency (UFA), and perhaps even on the trade market. 
Rangers and Canadiens: Early Stage Comparison
The beginning of the rebuilds started in a similar fashion. The Rangers suffered a collapse, going from a second-round loss in the 2017 Playoffs, to a bottom-10 finish in 2018. The Canadiens went from being led by Carey Price to a Stanley Cup Final appearance in 2021 to a monumental and historic collapse in 2022, ending the season in last place without him, proving that Montreal's roster desperately needed an overhaul. The difference between the two was that the Rangers chose to begin a rebuild before the collapse with a letter to the fans announcing the rebuild. The Habs, on the other hand, needed to completely clean house of their management staff before.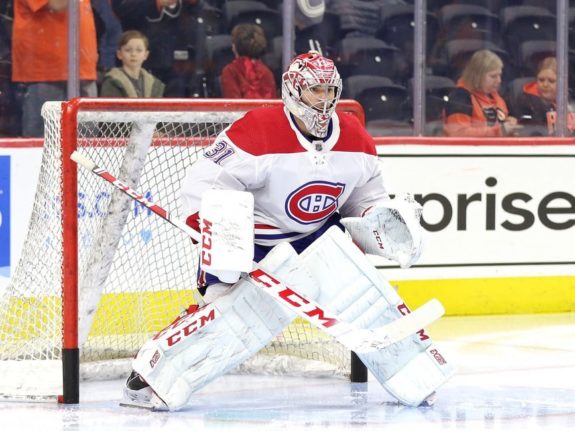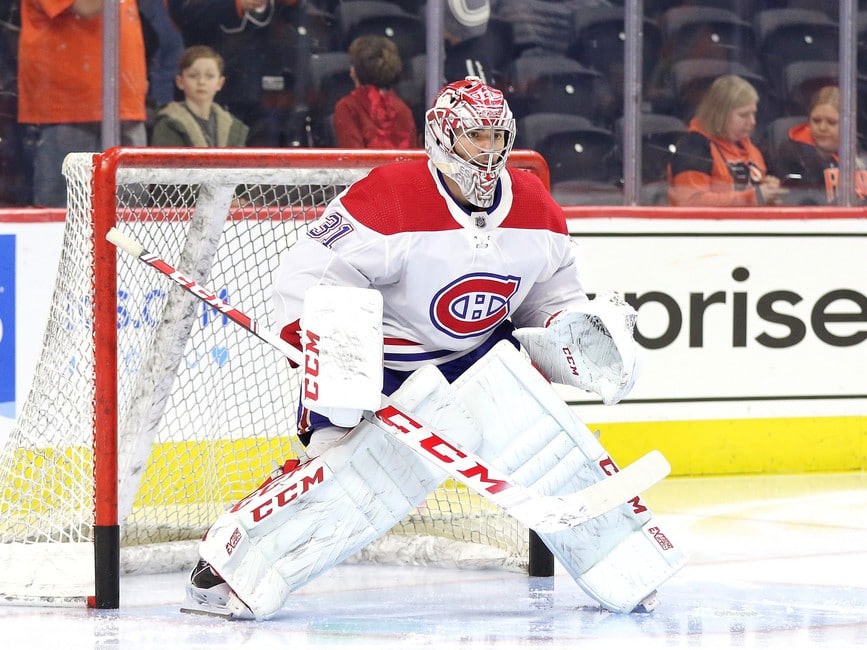 With Gorton hired on to manage the Canadiens, there is a direct correlation to the Rangers and their decisions in the rebuild as he was at the helm for New York and will now be involved with Montreal's. As with the Rangers trading for Mika Zibanejad before their rebuild, the Canadiens had already acquired their future top-line center in Nick Suzuki. 
The start of any rebuild is always the same, selling off valuable veterans to acquire future assets such as draft picks and prospects. Montreal, like New York, entered its first trade deadlines as sellers, and those sales provided significant assets that form the basis of the next step of the rebuild. However, Hughes and the Canadiens had an added hurdle, they needed to build player development and analytics departments almost from scratch, both areas that New York had before their rebuild. 
---
Latest News & Highlights
---
They had multiple first-round picks in their first two entry drafts during the rebuild. In 2017, New York drafted a big international winger in Lias Anderson and a big skilled center in Filip Chytil. That was followed, in 2018, by the additions of Vitali Kravtsov, K'Andre Miller, and Nils Lundkvist. This approach is being replicated by the Canadiens who followed the first draft almost exactly, drafting big international winger Juraj Slafkovsky, trading for a big skilled center in Kirby Dach, then adding a skilled European forward in Filip Mesar.  
If the tendency to emulate New York remains, Hughes and staff will go into the 2023 Entry Draft and select a highly skilled forward with top-line potential, then follow it up with drafting a future defensive cornerstone. Missteps in the draft, especially with high picks can slow, stall, or even derail a rebuild. Yet with the advantage of hindsight, Gorton can see the importance of drafting well, and more importantly, developing properly as he will try to avoid the problems he faced with failed development of Anderson and Kravtsov in New York.  
Rangers and Canadiens: Middle Stage Comparison
Hughes and Gorton are now entering the next step of the rebuild. When it comes to New York's rebuild, Gorton did a good job, but luck was a factor, and the Canadiens are hoping for history to repeat itself. In 2019 (the second draft in their rebuild), they won the draft lottery and used that to select the highly touted Kappo Kakko second overall. Hughes will be hoping he can move up; at second he could select Adam Fantilli, otherwise, he still has high-quality prospects available to him at fifth overall. 
The Rangers lucked out when NCAA defensive star and future Norris Trophy winner, Adam Fox let the hockey world know he did not want to sign his entry-level contract (ELC) with the Carolina Hurricanes and made it clear that New York was the only team that he would have signed with. More luck was involved when, in that same offseason, Gorton made an unexpected UFA signing when Artemi Panarin decided to take less money so that he could join the one team he wanted to play for, the Rangers.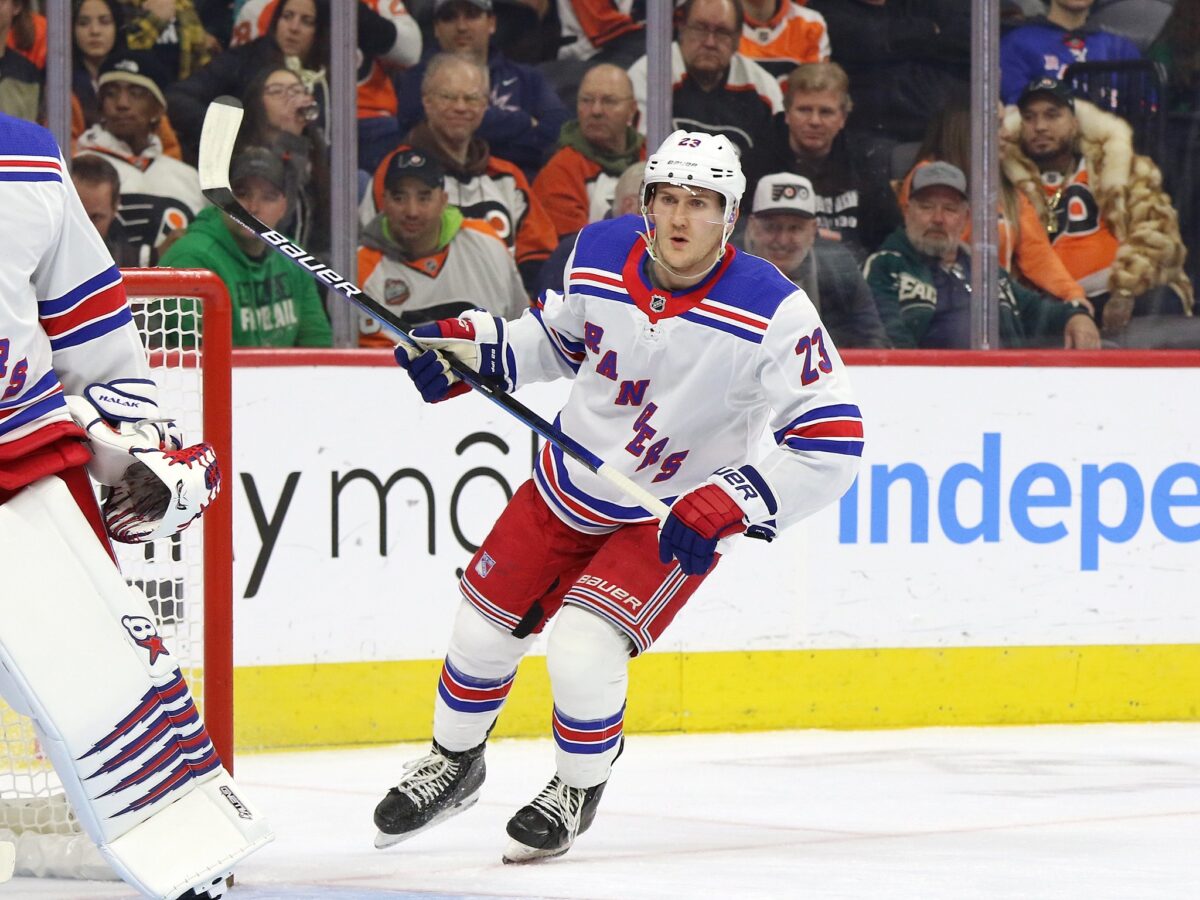 Habs fans may have an eerie deja-vu feeling at this stage of the rebuild when they look at how Dach's arrival in Montreal allowed him to take a step in his development and put up a career season just as Ryan Strome's arrival in New York did in 2019. The eerie similarities between rebuild timelines continue as the rumors swirl around Pierre-Luc Dubois and his desire to only play for Montreal. If true, Montreal likely won't need to pay full value, just as it was when New York acquired Fox. However, fans shouldn't see him as the missing link as Dubois has had issues with inconsistency, from playing a dominant style for a short time, to being unnoticed in another stretch of games. As good as he can be, he should never be seen as a franchise player, and that should be a factor in any trade or contract discussions.  
Importance of Character for Canadiens
Gorton and Hughes are aware of the fact that, with the Canadiens, it is important to find players who can handle the intensity and scrutiny of this market. A contending team needs more than skill and hard work to truly compete, it also needs all 23 players on the roster to earn the respect of their teammates and compete for each other. That takes players of good character, and sometimes it will take sacrificing a player with great skill for the betterment of the overall group.  
This brings Gorton to his lesson on character, the Tony DeAngelo disaster. Gorton was hailed as a genius when he was able to get DeAngelo from the Arizona Coyotes. He became a highly productive defenseman for the Rangers. However, his glaring character flaws and attitude problems led to Gorton being forced to buy out his contract to restore stability in the dressing room. This mistake will mean that decisions on a player will also take character into account, minimizing the chances this mistake repeats itself.  
Canadiens' Next Step 
The summer of 2023 will be crucial to speed up the rebuilding process. Luck would mean moving up in the draft and gaining a franchise player, but remaining in fifth place still provides excellent talent to the prospect pool. Hughes could choose to spend assets and salary cap space on adding a restricted free agent, like Fox, and could use his many assets to make a trade to add a cornerstone player, like Jacob Trouba was for New York. 
 
As good as the Rangers seem to be now, had Gorton not made some bad decisions at the start of the rebuild, New York may be much closer to a championship. Rebuilding a hockey franchise isn't easy, and this is not meant as a critical view of Gorton's decision-making, but one to compare the two franchises and the similarities fans can see. Also, the Canadiens' management team now has the benefit of hindsight. With that, they can refine the process based on those prior experiences. While the early stage is now complete, the middle stage is far from over and could extend another season or two depending on player development, and some luck, but the Canadiens do look to be on track. 
---
---